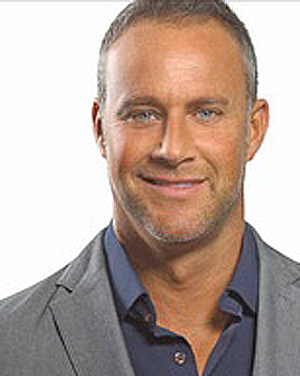 Food often tastes best when you get the right combination of items, like butter on popcorn, mashed potatoes with gravy, ketchup on a hamburger.
That is why the combination of McClure's Pickles and John Latella – formerly CEO of Garden Fresh Salsa Company Inc. – seems like a winner from the start. Recently, the pickle company announced it has hired Latella to serve as their new president.
McClure's is a Detroit-based company that started in 2006 with brothers Bob and Joe McClure. They started making pickles using their great-grandmother Lala's original recipe, and people responded with huge enthusiasm. Today, their all-natural, gluten-free pickles, relish, brine, Bloody Mary mix and all-natural chips are sold to more than 4,000 national and independent retailers throughout the United States, United Kingdom, Australia and New Zealand.
The question became how the McClure family could continue this success and pay attention to every other detail in production, marketing and other areas of the business. They began a nationwide search for a president to expand the company into more items, such as specialty drink mixers and premium salty snacks.
Meanwhile, Latella was enjoying his time as a consultant to Garden Fresh, where he worked with his father and friends. Latella's dad was the Garden Fresh company accountant, and he was there from the start as the Ferndale-based salsa company got started with Jack Aronson and Dave Zilko.
A few years into the company's growing success, Latella's father became ill with leukemia. At that time, Latella, an attorney, was working as a prosecutor in Macomb County. Latella had been doing legal work for Garden Fresh, but now he was ready to come into the company full time to help them with just about anything they needed, from contracts to real estate to human resources. It was a fantastic experience, Latella said.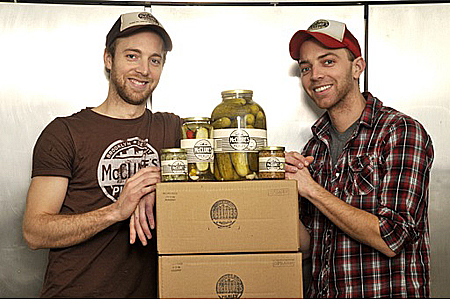 "The rest is history," said Latella, who helped Garden Fresh make its mega sale to Campbell Soup Co. for $231 million in 2015. At that time, Latella was the salsa and hummus company's CEO and he stayed through the transition as a consultant.
He had met the McClure brothers as well during this past year, and he loved seeing what they were doing with their brand. They were looking for a president, and they asked Latella to apply. He was ready to step up to the plate and see where the role could take him.
Utilizing Harvey Hohauser & Associates, an executive search firm in Troy, which has extensive focus in family-run businesses, co-founders Bob and Joe McClure said they are excited to embark upon this next stage of growth for their family company.
According to McClure's, "His background in food operations, leadership, legal, finance, family business, and track record for successful growth in gourmet food are the qualities co-founders Bob and Joe McClure sought when seeking candidates for this position. His role will be focused on growing McClure's Pickles to meet its objectives in becoming a world-class producer of premium quality food and beverage items."
"They've created an iconic brand in Detroit with a major following," Latella said. "Plus, they're fun to work with – they're open to ideas. They're humble. They're part of the community. They want to grow the company."
Latella believes his experiences at Garden Fresh make the partnership between him and the McClure family an ideal one.
"I've had so many opportunities at Garden Fresh to travel and see other food manufacturing plants and get to know other companies," Latella said. "McClure's is a great size but they're a classic family-based company in that the owners do it all, from sanitation to production to marketing. They're beyond passionate, but they knew they needed additional support as they company grows."
Latella said he sees McClure's moving into the deli space, much like Garden Fresh did as well as expanding further into the alcohol category. Truly, he says, the sky's the limit.
"They've got a great story and they've created something with heart," Latella said.