QUICK GLIMPSE
Corp! Magazine is a state-wide business publication dedicated to inspiring excellence among C-suite executives and business owners. Corp!'s content is committed to positive and intriguing stories that shine a light on economic growth opportunities, trends and top leaders in Michigan who are advancing both their businesses and Michigan's economy.
Corp Magazine is an invitation-only, bi-monthly print and digital publication. It's mailed directly to 20,000 hand-selected, seasoned executives and business owners. This exclusive circulation ensures the highest quality, targeted audience business decision-makers for advertisers.
Corp! also delivers a digital e-publication to business professionals every week. Each e-publication reaches over 70,000 readers and can be targeted to Michigan and/or a broader national audience of over 115,000 readers.

Jennifer Kluge
Owner & CEO
Corp! Magazine was founded in 1998 to inform, intrigue, and entertain business owners and top level executives by providing features, news and profiles. In 2006, the publication was acquired by Jennifer Kluge. Keeping pace with today's communications industry, Corp! Magazine is proud to produce informative and intriguing business feature content in two distinct publications — print and online. Corp! in print provides business features, news and profiles with a Michigan emphasis. The Corp! online edition, which contains its own original content, goes to opt-in subscribers every other week and has a reach into the Midwest and beyond. Corp! in print and online is a B-to-B publication which features success stories, best practices and strategies that CEOs, business owners, executives and managers will find useful and relevant. We pride ourselves on not making editorial decisions based on how much coverage a story has received in other media, or how it ties into the latest scandal in the business world. Corp! is dedicated to raising the profile of business in our communities and driving it forward.

Bill Dunn
Publisher
As Publisher, Bill brings more than 25 years of media experience to Corp! magazine. Born and raised in Michigan, Bill started his career as Assistant Editor at the Mackinac Island Town Crier. After working in public relations in Detroit, Bill moved to New York City joining the team at The Wall Street Journal for 10 years in advertising sales and management. Returning to Michigan, Bill expanded his career into the advertising technology sector at Advance Digital, Yahoo, and Google. He is a member of the Detroit Economic Club, 313 Digital, Adcraft Club of Detroit, and the Detroit Athletic Club. A graduate of The University of Michigan, Bill lives with his wife and two children in Birmingham, Michigan.
Editorial Team
One aspect that sets apart the leadership and editorial team at Corp! is the fact that we are business people as well as journalists. We bring business insight and expertise to our stories and readers combined with strong journalism credentials and experience truly embracing our mission of "Everything Business."


Sue Voyles
Executive Editor
During her 30+ year career, Sue has acted in many components as writer, editor, communications professional and entrepreneur in a diverse field of the business community. She has a master's degree in journalism from Michigan State and other various degrees, as well as numerous honors and awards.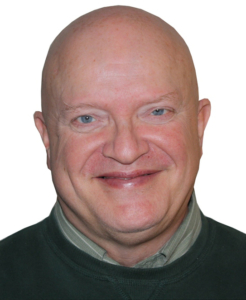 J.D. Booth
Senior Editor
J.D. is a graduate of Eastern Michigan University and has spent much of his career writing for corporations and media outlets, including Corp! Magazine since 1998. He can be reached at [email protected]

Karen Dybis
Digital Engagement Editor
Karen graduated from the University of Michigan and has worked at The Mackinac Island Town Crier, The Kalamazoo Gazette, The (Adrian) Daily Telegram and The Oakland Press. She spent five years at The Detroit News as a business writer with stints in retail, workplace issues and personal finance. During her years in Detroit, Dybis covered everything from Kmart's massive bankruptcy to the state's unemployment crisis to debates over how dirty desktops really are.