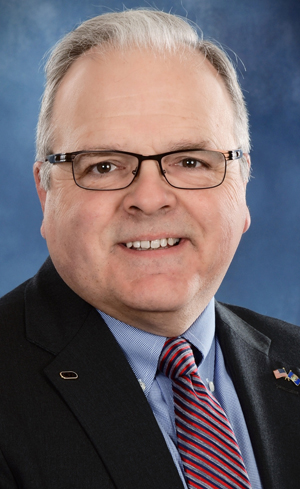 For Earl Poleski, anywhere new affordable building or rehabilitation activity is happening in the state of Michigan is a big deal. That's because Poleski, the new Michigan State Housing Development Authority executive director, knows these types of projects have such a transformative effect on the people who live in them and the surrounding neighborhoods and communities.
"To give you an example, I recently toured the former Holy Family Orphanage in Marquette with Gov. Snyder. With the help of nearly $16 million in low-income housing and federal historic tax credits from MSHDA, this old, blighted structure is being transformed from an eyesore into Grandview Marquette, and it will once again be a source of community pride," Poleski said. "Come late fall, the building will provide 56 affordable apartments for local residents and will resurrect a local landmark."
MSHDA has awarded about $23 million in Low-Income Housing Tax Credits annually, for projects like this, which helps ensure Michigan has a steady supply of safe, decent affordable rental housing to meet the need.
Poleski of Jackson was named Michigan State Housing Development Authority's executive director on February 22, 2017. He previously served in the Michigan Legislature from 2011 to 2016, holding prominent roles as chair of the Financial Liabilities Reform Policy Committee and the General Government Appropriations Subcommittee.
Poleski also has been a certified public accountant since 1981, working as a sole-practitioner and partner with accounting firms providing individual and business accounting, tax and consulting services, while also representing clients to the IRS and state tax agencies.
He has also served in the oil and gas industry, where he managed the controllership, tax and treasury functions of CMS Nomeco Oil & Gas Co. in Jackson, and as vice president, treasurer and chief financial officer of Dart Energy Corporation in Mason.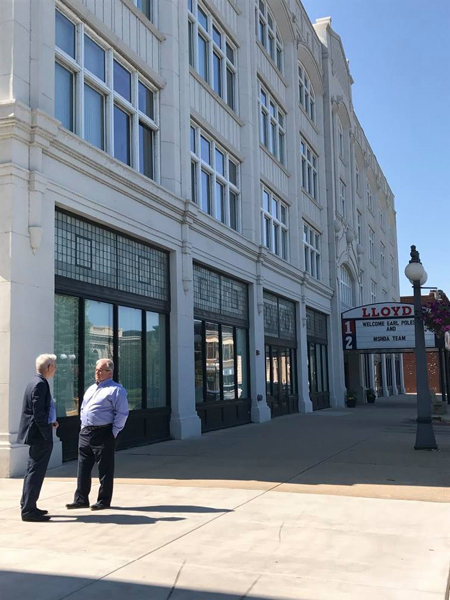 After graduating from Jackson Community College in 1976 and Albion College in 1978, Poleski earned a master's degree in taxation science from Walsh College.
Q: How has being an accountant and state lawmaker helped you in the state's top housing position?
A: This is one of the most frequent questions I have been asked since taking this position, and I understand it may seem odd for a CPA and legislator to now oversee the State's housing authority. But, in fact, my previous experiences have prepared me very well for this new role. MSHDA functions like a bank with a social mission. Many don't realize our loans and operating expenses are financed through the sale of tax-exempt and taxable bonds as well as notes to private investors, not from state tax revenues. Proceeds are then loaned at below-market interest rates to developers of rental housing, and help fund mortgages and home improvement loans. This means that in my role as the executive director, I must be focused on fiscal responsibility, investment analysis, and ensuring careful administration of funds so that MSHDA can continue to generate operating revenue and support our social mission.
Q: What parallels have you seen between your accounting days and your current job leading these homeownership and affordable-housing programs?
A: MSHDA is results-oriented and is driven by careful financial decisions. That ties back very closely to my accounting, industry and legislative days. We have facilitated housing investments of $2.5 billion over the last four years. While I am focused on making sure these are smart investments to generate resources for MSHDA in the long-term, we must do so by creating competitive, sound, and desirable homeownership products. This is where my accounting background and my work at MSHDA intersect. As a CPA, I'm wired to dive into the financial analysis and investment planning of this new role and to help create a new generation of educated and empowered homebuyers.
Q: Being the new leader at MSHDA, what have you learned about the organization that you did not know before as a member of the Michigan House?
A: One thing most people don't know about MSDHA is the diversity and the breadth of the work we do. It's wonderful to be recognized for helping to create safe, quality, and affordable housing throughout Michigan – this is what most people know us for. But few realize how much work we do to enable historic preservation, end homelessness, and empower homeowners across the state. We offer competitive homeownership loans and down payment assistance to many middle-income individuals and families. Our goal is to add 3,000 new homeowners per year by the year 2020.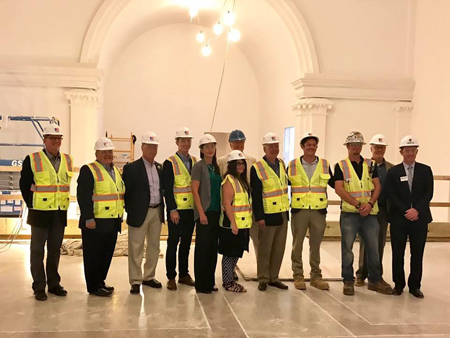 Q: What business opportunities exist in Michigan regarding homeownership and housing development? Where are the biggest opportunities, geography-wise?
A: We are seeing that today's first-time homebuyers are buying later and with more caution, but there is no mistake that there is still a high desire to own a home. Additionally, the economy is increasing faster than people's incomes. Consumers have high confidence in their ability to make monthly mortgage payments, but fears about high one-time costs of homeownership are keeping them out of the market.
This is an opportunity for realtors to tap into a new generation of homebuyers and perhaps even help to create a new customer who may not have thought homeownership was an option. For example, our Michigan Down Payment removes that down payment barrier and creates new, smart buyers. This summer, we also saw a high demand for homes in desired areas. However, low inventory pushed sales prices higher than homes were appraised for. That made it difficult for buyers to get the financing they needed. This represents an opportunity for developers to bring highly desired new communities to areas of growth and help level the inventory demand.
Q: What trends are you seeing among millennials/first-time homebuyers? What trends do business leaders need to pay attention to and plan for?
A: While the economy is steadily improving today, many of our active Michigan homebuyers – especially first-time homebuyers – vividly remember the housing crisis and its impact. Today's buyer is much more cautious. They have a clear desire to become a homeowner but are fearful about the process and their financial abilities. We did a survey of potential homebuyers in Michigan and we found that first-time homebuyers worry about everything. Topping their list of concerns was high housing prices, low inventory in desired areas, and uncertainty about where to find credible information. One of the numbers that really stood out to me was that 55 percent of first-time homebuyers have not considered purchasing a home because they believe they have insufficient funds for a down payment. Our signature homeownership offering includes the Michigan Down Payment, a program that makes up to $7,500 available toward a down payment on a Michigan home with a MSHDA loan. We offer a wide range of educational classes, as well as educational experts who can meet with potential homebuyers before they buy or meet with lenders and realtors.