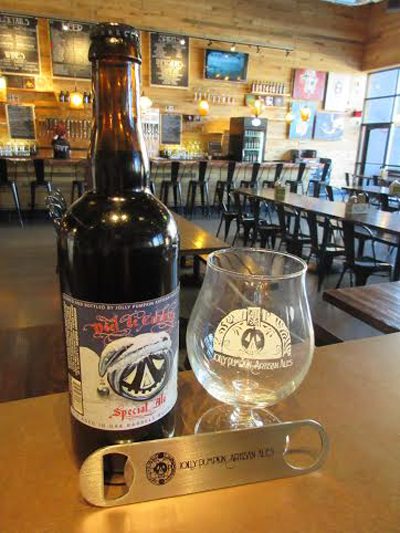 Get ready, get set, SHOP! In a calendar mashup, three of the fourth quarter's biggest shopping days are running together: Black Friday, Small Business Saturday and Cyber Monday.
As a result, the deals are huge and the promotions are many. There are shopping opportunity aplenty across Metro Detroit as retailers of all sizes prepare for crowds from the moment their doors open through next week.
Whether you're a traditional store, online retailer, restaurant or something else, chances are you'll see a big uptick in business starting soon. For example, Midtown's Jolly Pumpkin is stocking lots of its signature goods to ensure its hungry crowds can enjoy a bite and pick up a gift at the same time.
Gift givers can stop by the Detroit restaurant to choose from an assortment of Jolly Pumpkin-branded apparel, glassware, trinkets and more. It carries a variety of t-shirts, sweatshirts and thermal tops, donning the Jolly Pumpkin Pizzeria and Brewery name with the Detroit skyline behind it. And, if Fido and Fluffy are Jolly Pumpkin fans too, pick up a Jolly Pumpkin Artisan Ales pet collar or bandana suitable for both canine and feline fans alike.
"The Jolly Pumpkin brand has built an incredibly loyal following," said Shelby Oberstaedt, general manager of Jolly Pumpkin Pizzeria and Brewery. "Fans love the beer and aren't afraid to show it. We have a variety of gifts sure to be on any sour ale fan's wish list – and of course, don't forget the beer! Noel de Calabaza is now available on tap and in bottles."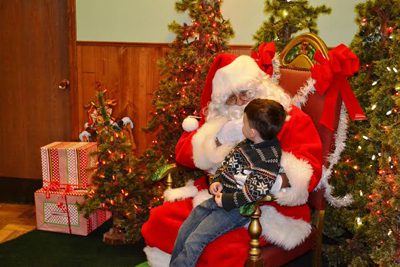 There are ups and downs to this year's shopping bonanza, however. Because Black Friday has become Black Thursday and Black Wednesday (you get the point), there are a percentage of consumers who are turned off by the many sales going on around this store-made holiday.
"In recent years, consumers have come to question the value of deals in-store on this specific day. We are seeing three trends as a result of that sentiment: More consumers will shop online on Black Friday, a growing number of early-bird holiday shoppers are hunting for deals as early as October, and in-store shoppers utilizing mobile technology, like the RetailMeNot app, will seek out maximum value from their trip to the mall," said Marissa Tarleton, chief marketing officer North America for online coupon site RetailMeNot Inc.
If you are shopping, here are the Better Business Bureau's best retail tips:
In-Store
•    Make sure to really evaluate the deals; not all of them are great ones.
•    Research for the right product; check the user reviews before purchasing items.
•    Use those price-match guarantees.
•    When in the store, keep your wallet safe and pay attention to your surroundings.
Online (whether on a big or small screen)
•    Don't click on a link from an e-mail or social media site for a store or coupon.
•    When online shopping, confirm that the web address for the payment page starts with "https".
•    Read the privacy policy of websites you're purchasing items from.
•    Pay with a credit card to provide an extra layer of liability coverage.
•    Know your rights about shipping, returns, refunds, and warranties.
•    Check with BBB to verify that an online company is trustworthy.