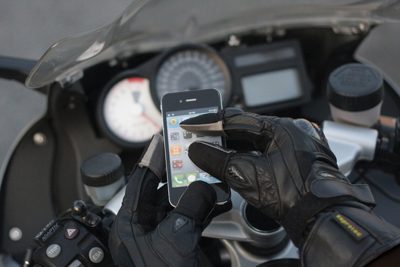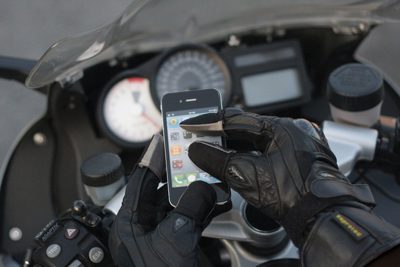 With the weather getting a little nippy, gloves are a key accessory for outdoor wear. Running, bike riding, motorcycle rides, skiing, hiking or just going to the store or doing yard work – they all require keeping your finger tips warm. But with today's smartphone dependency, you need to keep connected, and ripping off the gloves to use a touchscreen doesn't cut it.
Motorcyclists are among the many people recreating or working who have developed touchscreen usable gloves or accessories. Farkle Fingers from Adaptive Technologies will make any pair of gloves work with a touchscreen. Just pull the tips over your gloves and you can use any device. They will stay on the gloves while riding or just stow them in your pocket. One advantage of the tips compared with built-in touchscreen sensitive gloves is that they can be taken off. That allows you to beat the heck out of your gloves but still dial-in when you need too. They run about $22 online. More at www.advdesigns.com/fafitofrglfi.html.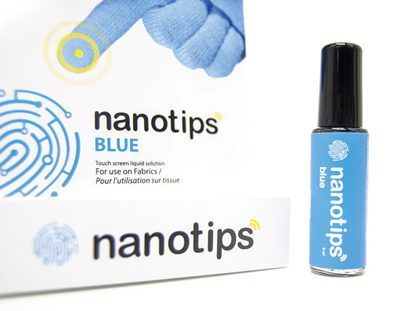 Another solution is nanotips paint. It comes in two colors – blue for porous materials
and black for leather and rubber – and turns any glove into a touchscreen machine. Each painting application lasts from several weeks to months depending on usage. And they
are washable! Black, which provides about 20 treatments, costs $20 online. More at www.nanotips.com.
A whole range of gloves with touchscreen compatibility, from light protection to arctic vortex warmth, is available online. One good website is www.backcountry.com.
But please, don't text while driving, riding, running, cycling, motor boating, skiing or flying.