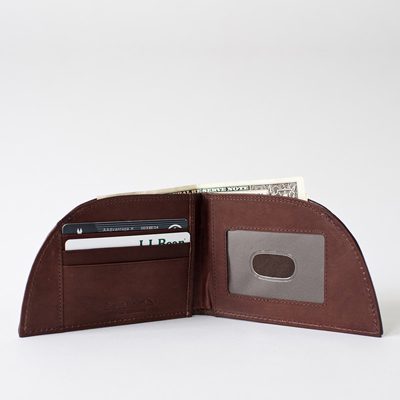 Ah, the convenience of modern technology. Just check your wallet – contactless credit cards, smartcards, keyless entry cards, RFID chips embedded in cards and passports.
Great stuff for transferring information, but unfortunately hackers, skimmers and other tech-savvy criminals want to glean your numbers and codes from the cards while they're still in your pocket or purse.
It can happen anywhere. You might just be walking by a concealed thief with a tablet or laptop and the right software, or you could be paused at a terminal, on a bus, at the gas pump and in many other scenarios.
Pouches lined with foil for your cards used to be the answer to this nightmare, but now you can get RFID blocking wallets and purses and other sleeves and pouches.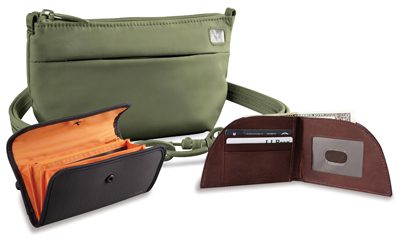 The wallets or pouches act like a Faraday cage and block electromagnetic signals.
Prices run from the twenties on up, so the drain on your wallet is not so bad. The added protection you will get seems well worth it. Wallet Guard makes a whole range of wallets from $25 to $50, but you can also get an insert for $5 that slips into your billfold and creates a 13.56 megahertz barrier around the wallet.
However, Consumer Reports cautions, "shields or wallets marketed as RFID-blocking devices can make it more difficult for someone with an electronic reader to read your cards, but they don't entirely block transmission of card data."
Citing a 2011 Nilson Report, the CR article reported 35 million contactless chip cards were in circulation in the U.S.
The takeaway: "Until contactless-card security is improved or better protective devices are widely available, consumers can ask for cards that are not RFID-enabled, a request that at least some major card issuers say they will honor."
For some great practical tips on how to avoid skimming or card fraud scenarios, Andy O'Donnell has a great article at about.com. Find it here.