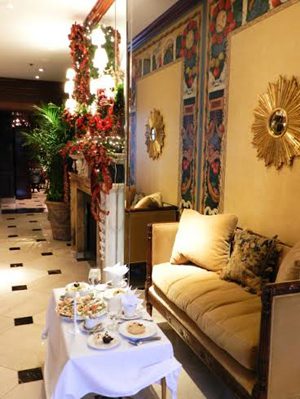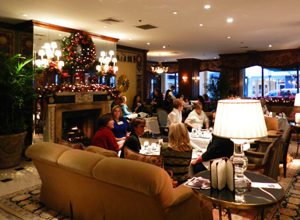 For Birmingham business owner, Shirley Maddalena, every Christmas season begins the same way – she gathers with friends, family and work associates at the Townsend Hotel for its gracious high-tea ceremony.
Not only does she enjoy the company, Maddalena relishes the event because it raises funds for one of her favorite Metro Detroit organizations. Each year for about the past decade, he annual holiday-high tea donates thousands of dollars it raises to Alternatives for Girls, a Detroit-based not-for-profit group that helps local homeless and high-risk girls and young women.
Charity hostess Maddalena of Maddalena Design is inviting new friends and old to the event, which is scheduled for Dec. 5 at the Townsend Hotel in Birmingham. The holiday high tea, celebrating its 26th year in 2014, is a labor of love, Maddalena said.
"It's a very festive event," said Maddalena, who said it raised nearly $13,000 last year for AFG. "Some women have been coming with their daughters since their children were young. Now, they're bringing their kids. Year after year, they come and bring more friends, more people. It's just a very special event."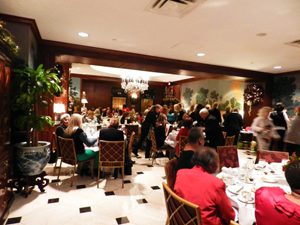 In addition to networking, the holiday high tea features a silent auction of new and white elephant treasures brought by guests. Auction items include jewelry, books, home décor, food baskets, bakery treats and fresh floral arrangements. And the white-elephant event is just as exciting with items ranging from scarves to mink coats.
Some background. Maddalena Design, a full-service interior design house, celebrates nearly 40 years of creating enduring designs and visual themes for commercial and residential properties. One of her favorite parts of the event is designing thematic arrangements for all of the tables at the high tea, incorporating different objects that highlight the holidays, Maddalena said.
Alternatives For Girls helps homeless and high-risk girls and young women avoid violence, teen pregnancy and exploitation, and helps them to explore and access the support, resources and opportunities necessary to be safe, to grow strong and to make positive choices in their lives. AFG accomplishes this mission through three key services: AFG Prevention, the AFG Shelter/Transition to Independent Living Program (TIL) and AFG Outreach.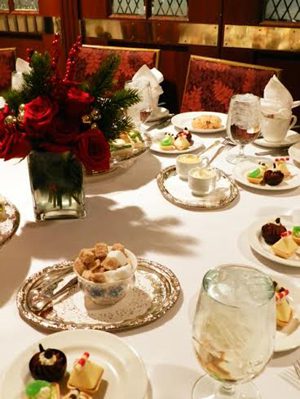 The event begins at 3 p.m. Holiday high tea tickets are $60 or $100 for Patrons. Sponsorship packages are also available (Platinum sponsorship for $3,500 includes eight tickets; Gold sponsorship for $2,000 includes four tickets; Silver sponsorship for $1,000 includes two tickets). All sponsorship levels include significant recognition.
"For 26 years, the holiday high tea has presented the opportunity to ring in the holidays and support women's charities," Maddalena said. "Many of the attendees have also become volunteers and supporters of Alternatives For Girls year round after learning of the positive impact AFG has on girls and young women in the Detroit area."
To purchase tickets, go to the Alternatives For Girls website or send a check payable to Alternatives For Girls (ATTN: Holiday High Tea) to 903 W. Grand Blvd., Detroit, MI 48208). Tickets may also be purchased at the door, although advanced ticket sales are appreciated.