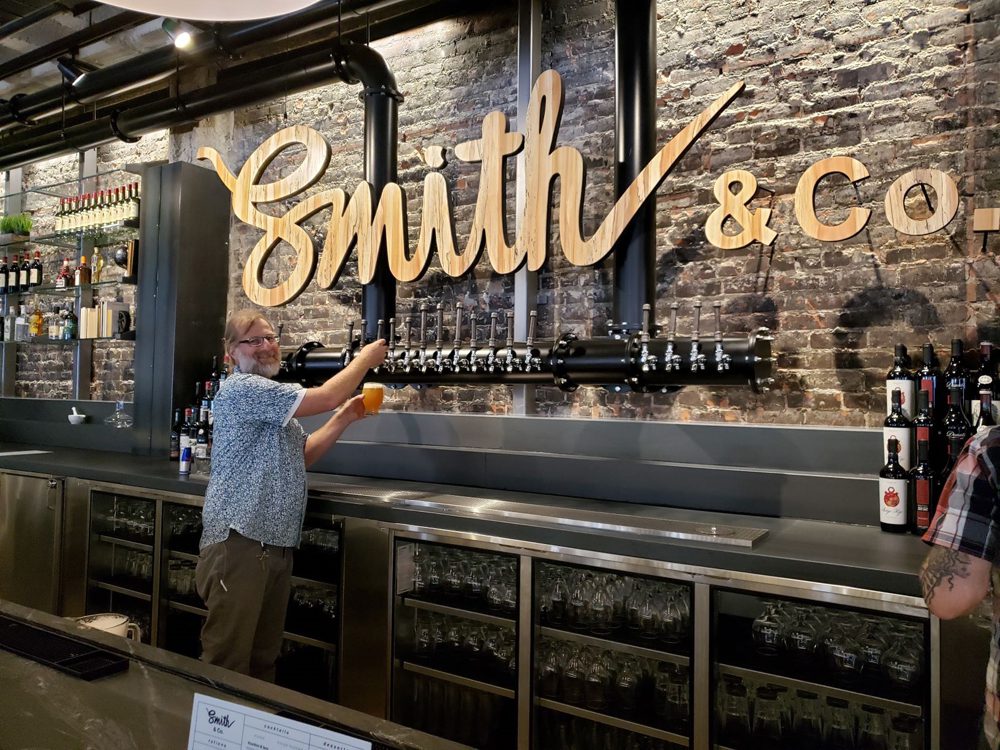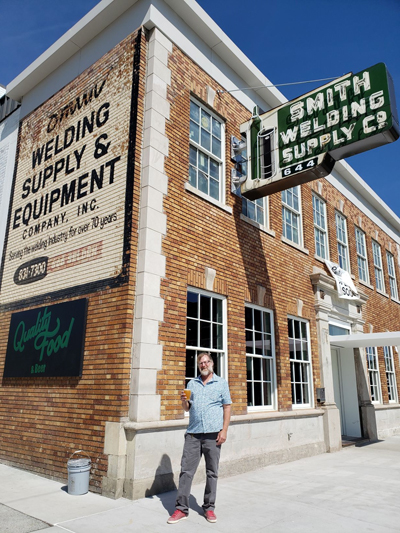 A new Midtown Detroit entertainment district is now in progress and a Smith & Co., a restaurant that will serve as the cornerstone of the Selden Street development, is now open for hungry patrons and looking to snag a share of the city's fine-dining business.
Smith & Co. opened Sept. 20 at 644 Selden St. in Detroit's Midtown neighborhood with an impressive menu, a high-end interior as well as an inventive take on Detroit cuisine. The new features locally sourced ingredients, a variety of gluten-free and vegetarian options all with a burst of flavor and creativeness.
"What we're hoping to build is a restaurant that honors the flavors and cuisines that this city has been serving for years," David Mammel, general manager of Smith & Co said. "This neighborhood and building are the perfect place to do this with both having a rich, storied presence."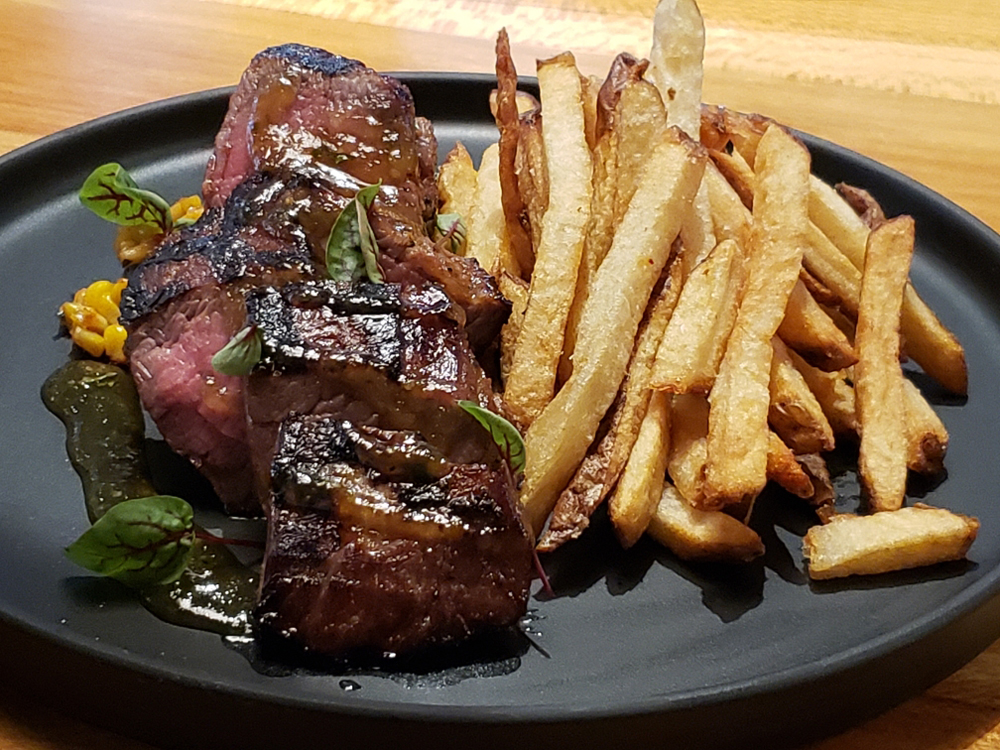 The project is unique as well because of its history, its focus on Michigan vendors and its beers, which will be brewed next door at the Nain Rouge brewery, which should be ready with a tasting room open to the public later this year. An outdoor courtyard will bring three eating options together with a variety of seating options as well as open space for programming, which Midtown Detroit will provide, organizers said.
A taste of history
The developer's goal was to use components from the original building built in 1917 from which family-owned Smith Welding Supply & Equipment Company operated for 90 years until 2007, Mammel said. Architectural and urban design group, VolumeOne Design Studio, LLC, an international firm with a Detroit office, created an atmosphere that uses wood, iron and leather to highlight the urban location as well as what it calls "the natural beauty of the Michigan outdoors."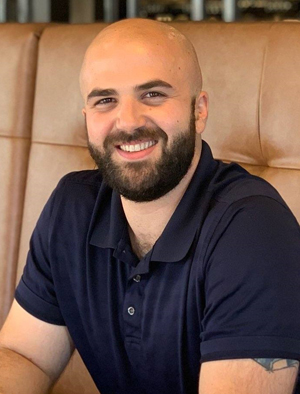 As a result, the 7,000-square-foot facility feels fresh with shiny concrete floors and one-of-a-kind metal work while warm and comfortable. With seating for up to approximately 160 in the dining area, it can also accommodate large parties. A concrete bar seats 19 for drinks and full-service dining with a surrounding lounge serving bar snacks and the beverage menu. Full-service dining will be available on the patio, which will share a courtyard with the brewery and another business, Barcade.
Smith & Co is being developed by owners Jon Carlson, Greg Lobdell and Chet Czaplicka. The restaurant's daily operations will be handled by General Manager Mammel and Executive Chef Greg Antioho.
Michigan traditions
Chef Antioho will head the kitchen coming over from Blue Tractor BBQ & Brewery. Previously, he came from SavCo Hospitality. He received his Culinary Arts degree from Johnson and Wales University in Rhode Island.
Menu highlights include a Sugar Plum Salad, Empanadas with chorizo from Corridor Sausage in Detroit, sandwiches made with Detroit's Avalon International Breads, and McClure's made-in-Detroit pickles. Ingredients also come across the state from Chelsea's Fluffy Bottom Farms, Ypsilanti's Sugarbush Farms, Ann Arbor's White Lotus Farms, Grand Rapids' Mrs. Dogs mustard, Okemos' shrimp, Otto's chicken, and Harrietta Hills' trout.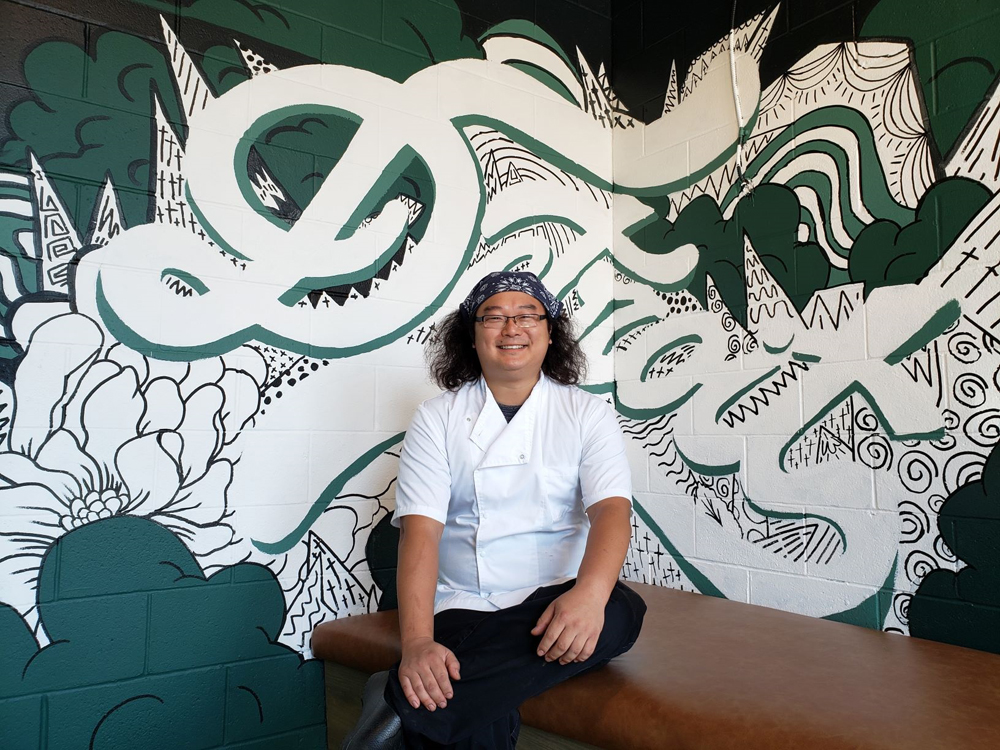 Blending the historic Detroit theme into desserts, Vernors and Faygo Rock & Rye ice cream floats pay homage to the city's soft drink pioneers while daily paczki offerings represent Detroit's cultural offerings.
Inventive cocktail choices range from signature tapped or house-bottled creations to mixed-to-order options. The beer list is comprised of unique local craft beers from a variety of breweries, along with the exclusive beers from Nain Rouge Brewery, set to open later this year.