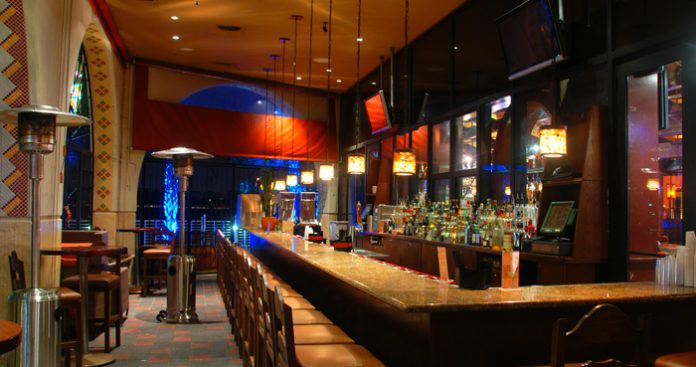 Gov. Gretchen Whitmer has ordered the temporary closing of theaters, bars, casinos and other public spaces, and limited restaurants to delivery and carry-out service.
The order takes effect at 3 p.m., Monday, March 16, and extends until Monday, March 30 at 11:59 p.m.
Whitmer's executive order closes restaurants, cafes, coffee houses, bars, taverns, brewpubs, distilleries, clubs, movie theaters, indoor and outdoor performance venues, gymnasiums, fitness centers, recreation centers, indoor sports facilities, indoor exercise facilities, exercise studios, spas and casinos.
The restrictions don't prevent a business from offering food and beverage using delivery service, window and walk-up service or drive-through windows. In fact, places of public accommodation are encouraged to do so, using precautions to mitigate potential transmission of the virus. Under the order, restaurants may allow five people inside at a time to pick up orders, so long as they stay six feet from each other.
The restrictions don't apply to office buildings, grocery stores, markets, food pantries, pharmacies, drug stores and providers of medical equipment and supplies, health care facilities, residential care facilities, congregate care facilities and juvenile justice facilities, warehouse and distribution centers and industrial and manufacturing facilities.
The closures come as other states move toward the same restrictions. Michigan's coronavirus cases are on the rise, with another 20 being confirmed Sunday, bringing the total to 53.
More: New cases bring Michigan's COVID-19 total to 53
More: Thinking of trying to profit off of COVID-19? Whitmer's order prohibits price gouging
"This disease is a challenge unlike any we've experienced in our lifetimes," Whitmer said. "Fighting it will cause significant but temporary changes to our daily lives … This is about saving lives. Michiganders are tough and we are going to get through this, but it will require everyone doing their part."
Other states to stop dine-in service include Illinois, Ohio, Massachusetts and Washington. New York City has also taken the same steps.
"This crisis will require business and labor working together to ensure we are putting the best interests of Michiganders first in order to protect public health," said Jeff Donofrio, director of the Department of Labor and Economic Opportunity. "We understand these decisions will impact the way we do business, but the decisions we make now will allow us to get our economy back on track sooner rather than later. We are putting measures in place to help protect the employers, employees and individuals who will be impacted."
Other measures taken in Michigan in recent days:
Whitmer ordered the closing of all K-12 schools, and banned groups larger than 250 people in a shared space.
The Archdiocese of Detroit has cancelled all weekend Masses. Many other churches are following the same protocol.
The Michigan Department of Transportation announced the department will exempt from seasonal weight restrictions motor carriers and drivers providing direct assistance in support of relief efforts related to the COVID-19 outbreaks.
"Knowing the importance of getting food and other supplies to retailers during this time, we are taking steps to ensure carriers can make deliveries as quickly and efficiently as possible," said MDOT Director Paul C. Ajegba. "We are going to get through this by working together and taking collective action for the greater good."