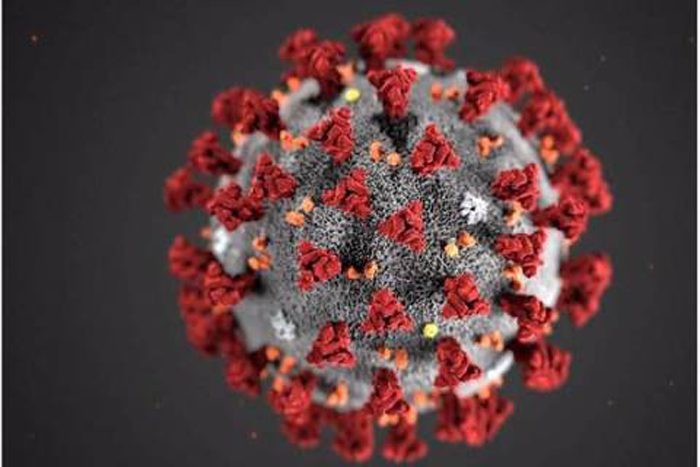 Due to the serious nature of the coronavirus and international concern about its growing impact, businesses in Metro Detroit as well as the state and nation are updating customers, vendors and their employees about how to handle the virus now and in the weeks to come.
Michigan Gov. Gretchen Whitmer announced Tuesday evening that two cases of coronavirus had been detected in Michigan. One was in Oakland County, the other in Wayne County. Whitmer quickly declared a state of emergency and, as a result, groups have started canceling conferences and large organizations such as Michigan State University, Central Michigan and Wayne State have moved classes online to avoid contamination.
The impact has been swift: Bloomberg launched a new daily coronavirus newsletter for the latest on the Covid-19 outbreak and its impact around the world. Colleges are sending out experts lists to talk about the virus, its affect on business and concerns about how certain ethnic groups may feel the heat from its rapid spread.
In Metro Detroit, companies from healthcare systems to fitness facilities to large corporations are sending out emails and internal updates to keep people informed about the virus, how to respond and what to do next. And pretty much everyone is advising people to stay home if they are sick, as well as updating their sick-leave policies in case any cases are detected in Michigan.
A variety of industries are affected by the coronavirus and its related cancelations. For example, the Centers for Disease Control have asked retirement communities as well as nursing homes to limit events. Groups are canceling events and trainings that bring large groups together, unsure where the people participating may have traveled.
Travel interrupted
One industry taking a significant hit is the travel, hospitality and tourism industry. This is understandable, experts say, but with reasonable precautions, people should continue to live their lives as much as possible.
Travel associations are keeping people up to date with regular informational emails and publications, but the meeting and convention business is going to hurt from the coronavirus outbreak as well as the entertainment industry.
"Stay calms and wash your hands," said Dave Lorenz, vice president of Travel Michigan, part of the Michigan Economic Development Corporation. "Fear is our worst enemy. … We just need to be rational. Yes, this is a severe flu-like illness. But we've been dealing with the flu for a long time. We know how to deal with it. Wash your hands. Elbow bump instead of shaking hands. Observe proper hygiene.
Most importantly, Lorenz said, listen to the true experts, especially healthcare professionals. "Health experts will tell you if there's a potential problem in your region. Until then, don't let fear ruin your life. Observe the proper precautions."
Ball State University economist Michael Hicks said that for the second month in a row, the U.S. economy created a large number of new jobs, but the impact of coronavirus outbreak may shut down factories and impact the American workforce in the months to come.
"The February jobs report was a good piece of news, reflecting not only job gains of 273,000 in February, but large upward revisions for January and December," said Hicks, director of Ball State's Center for Business and Economic Research. "Of the 273,000 jobs, a full 45,000 were in government, reflecting large gains in education, and early hiring for the March Census count. Construction was a very good February, with 42,000 jobs and Manufacturing grew by 15,000.
"Sadly, these job numbers are sure to be eclipsed by response to the spread of the Coronavirus. The supply shocks from quarantined factories in Asia are weeks away from idling US, Canadian and European factories, and the demand-side impact on tourism, travel, eating and drinking establishments is already being felt across the world. The March jobs report, will be far less optimistic."
If you need tips on how to handle these conversations in the office, here are some suggestions from Stacey Engle, President of Fierce Conversations:
• Interrogate reality – What is the current state of the office? How comfortable are people? Don't assume that people aren't concerned about their health if they aren't pounding down your door. Proactively seek out how everyone is feeling and do what you can to fully understand their fears.
• Provoke learning – Knowledge is power in these situations. What can you do to help educate them? What resources can you provide in regard to logistics or health that will be most helpful? CDC has some useful tips for workplaces, which is a good place to start.
• Tackle your toughest challenge – If a larger outbreak does occur, what will the biggest challenge be for your organization? How can you proactively address this, and prepare as much as possible now? What can you do to ease concerns about these challenges?
• Enrich the relationship – Use this time to really understand the team and recognize the opportunity to come together and problem solve. Ask key questions — what is the ideal way we move forward as a team? What are the big fears, and how do best address them?