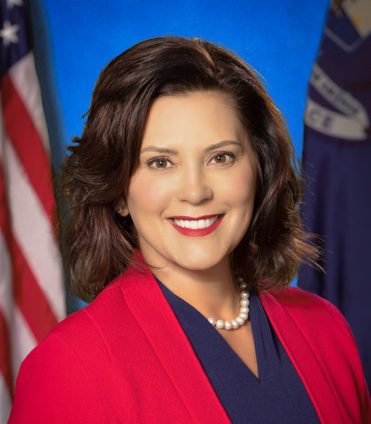 If you're thinking you can resell all that toilet paper you bought for a big profit, State of Michigan officials warn you to think again.
On Sunday, Gov. Gretchen Whitmer signed an executive order temporarily imposing enhanced restrictions on the excessive pricing of goods, materials, emergency supplies, and consumer food items.
Executive Order 2020-8 states that if a business or individual has acquired any product from a retailer, the business or individual must not resell that product in Michigan at a price that is grossly in excess of the purchase price of the product.
Additionally, a business or individual must not offer for sale or sell any product in Michigan at a price that is more than 20 percent higher than what the business or individual offered or charged for that product as of March 9, 2020, unless the business or individual demonstrates that the price increase is attributable to an increase in the cost of bringing the product to market.
More: New cases bring Michigan's COVID-19 total to 53
More: Grubhub announces $100 million effort to help local restaurants
As of Friday afternoon, the Attorney General's office had received 75 price-gouging complaints related to COVID-19. Four businesses have been contacted by the Attorney General's office to gather more information on their consumer-reported price-gouging.
"We take this order seriously – as we do everything related to protecting Michigan consumers," Michigan Attorney General Dana Nessel said. "And we have seen a dramatic increase in complaints related to price-gouging and we have taken action on those complaints. Businesses cannot and will not use this state of emergency as an economic opportunity."
These enhanced restrictions went into effect March 16 and will remain in place until April 13 at 11:59 p.m.
"We will continue to take every measure we can to mitigate the spread of coronavirus and protect Michigan families," Whitmer said"In these challenging times, we need to come together as Michiganders. This order will help protect consumers from price gouging. Additionally, I'm working jointly with the attorney general to enforce these orders, to protect consumers, and to hold bad actors accountable. We will get through this together."