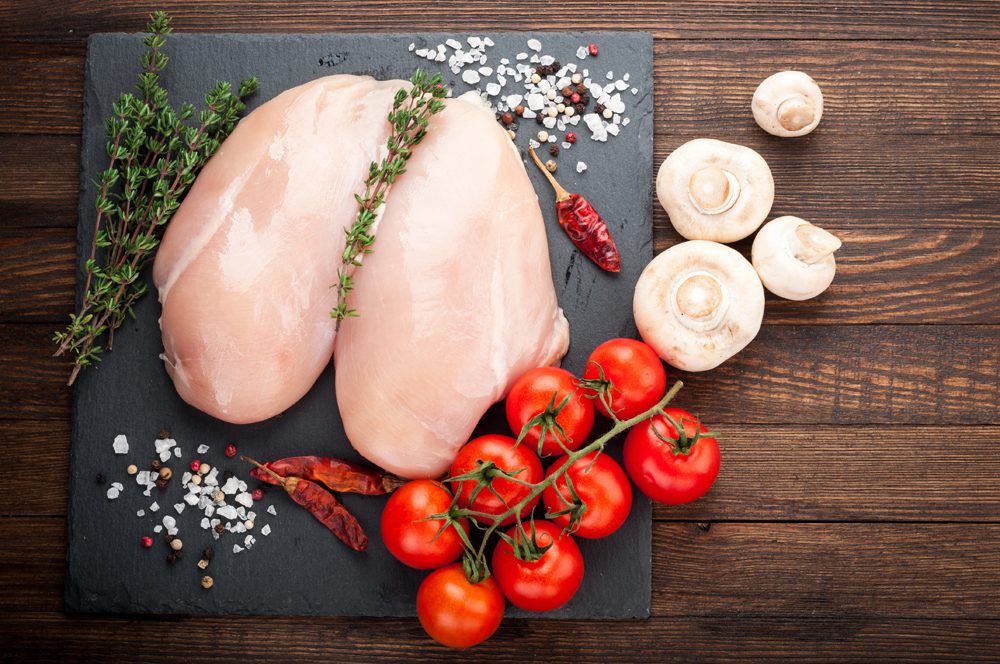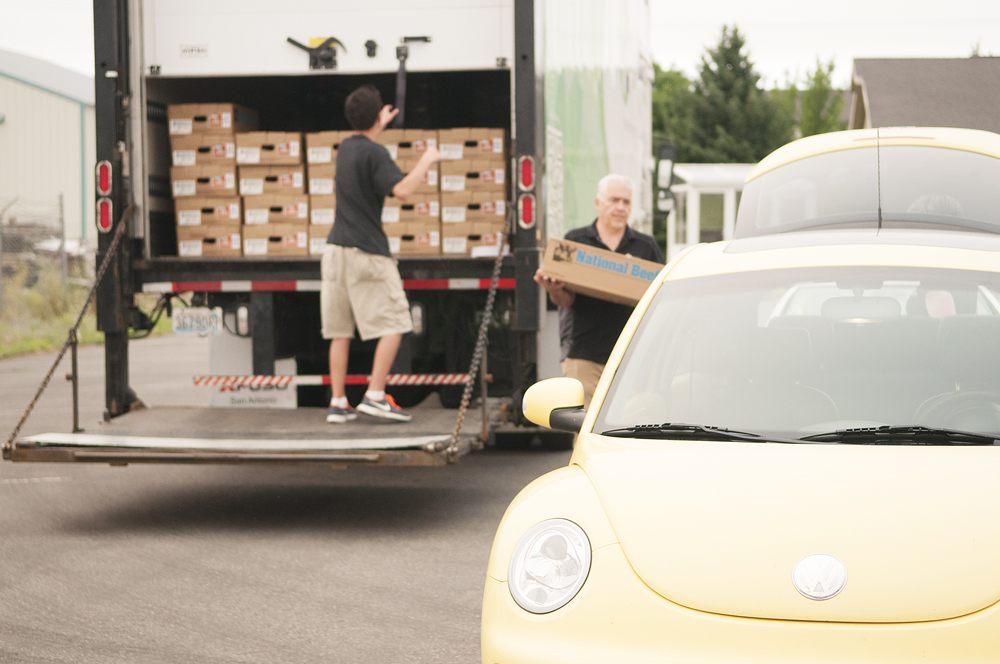 Computer giant Microsoft started in a garage. Nike started with selling shoes out of a car. And Zaycon Fresh started in the back of a truck.
While the first two are household names, Zaycon Fresh Founder Mike Conrad is confident that his farm-fresh meats sold in bulk packaging will one day join that club. Based in Spokane, Wash., Zaycon Fresh offers its unique delivery system across the country and Conrad says it is adding new locations on a regular basis.
Zaycon Fresh operates its online business using logistics, a network of bloggers and the sweat of its collective brow to build a successful business, Conrad explained. Its goal is to become the go-to retailer of fresh chicken, beef, turkey, pork, fish and other meats to households across the United States.
Here's how it works. Customers go online, pick out the meats they want to order, establish an agreed upon date and time for pickup and prepay for the order. They then drive to the specified location, usually a church parking lot, where a truck arrives with orders for customers.
Each car pulls up, verifies the order with a Zaycon Fresh employee, who then loads up their vehicle.
Zaycon Fresh works as a power buyer for its customers, Conrad says. Customers must order in bulk at a minimum order of about 40 pounds. As a result, they receive their meat directly from the farm but a steep discount, sometimes up to 50 percent off retail. Unlike the typical "warehouse club" there is no membership fee and no delivery fee.
"The system works because of the way we pre-sell the items," said Conrad. "We go to the farms and buy in bulk because we get a better deal and we can pass those savings along to customers. I'm buying truckloads, and they're buying cases."
By cutting out the complicated transportation, storage and middlemen in traditional grocery store distribution, and taking advantage of the buying power of bulk shopping, Zaycon Fresh is building a loyal customer base and a reputation nationwide for its service, Conrad said.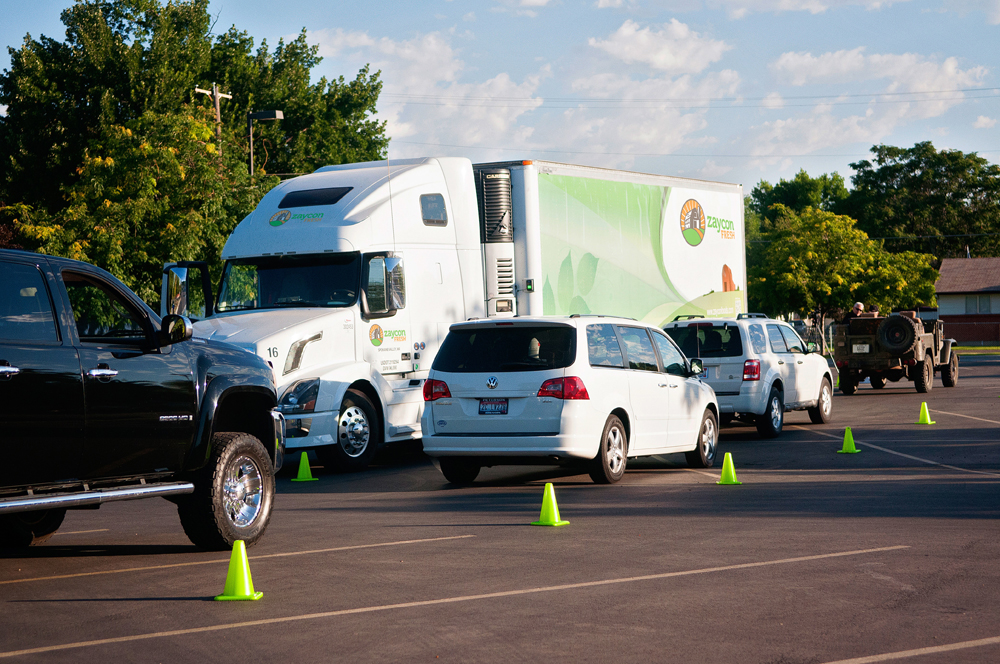 It wasn't always this simple. The company, which is about six years old, was created out of necessity, says Conrad, who had previously worked in the mortgage industry. Then the 2008-2009 recession hit and Conrad was looking for work when his brother, who had experience in groceries and who had eyed the idea of buying and selling food items in bulk, suggested they team up.
The two brothers and a group of friends pulled together, started setting up relationships with local farmers and started getting the word out about their bulk business. They found the best-selling items were fresh meat, so they narrowed their focus to serve that customer looking for quality meats at bulk prices.
"We knew when we sold a whole semi-truck full of chicken – that's about 40,000 pounds – we had an idea that would work," Conrad said.
Soon enough, Zaycon Fresh customers started asking if the company could deliver its meats to other locations, and the business of figuring out a cost-effective logistics system took shape. Conrad said they knew if they could get this part of the business right, then they could go national.
One of the first steps was to set up a website for ordering, with trucks set up for the deliveries.
Relationships with local bloggers in the cities where Zaycon Fresh wanted to establish a presence included letting them try the product and "test drive" the Zaycon Fresh experience.
"My brother and I split the country – we went to houses of every individual blogger who responded to us and dropped off a case of chicken personally," Conrad said.
That word-of-mouth publicity and internal marketing got people online and ordering. As a result, Zayon Fresh built out a nationwide distribution system that includes 1,200 locations, spread from coast to coast.
His customers have just over 30 products to choose from, and they know that fresh products will be delivered to their neighborhood church or bowling-alley parking lot on time and right into their vehicles, Conrad said.
One of his favorite parts of meeting customers right where they live is hearing the stories that come with owning a business like this. For example, some customers will buy cases of meat together and then have "chicken parties" where they sort, bag and prep the chicken for everyone in on the order. They eat dinner together, split up the meat and then head home.
It's a different kind of family, but it's still family, Conrad says.
"They know we'll keep our costs low because we have no infrastructure," Conrad said. "I have about 70 employees that mostly facilitate the delivery of meat in bulk across the country. We have no warehouses, just trucks. We've built up a logistics system that's bar none. That's how we could grow so quickly."