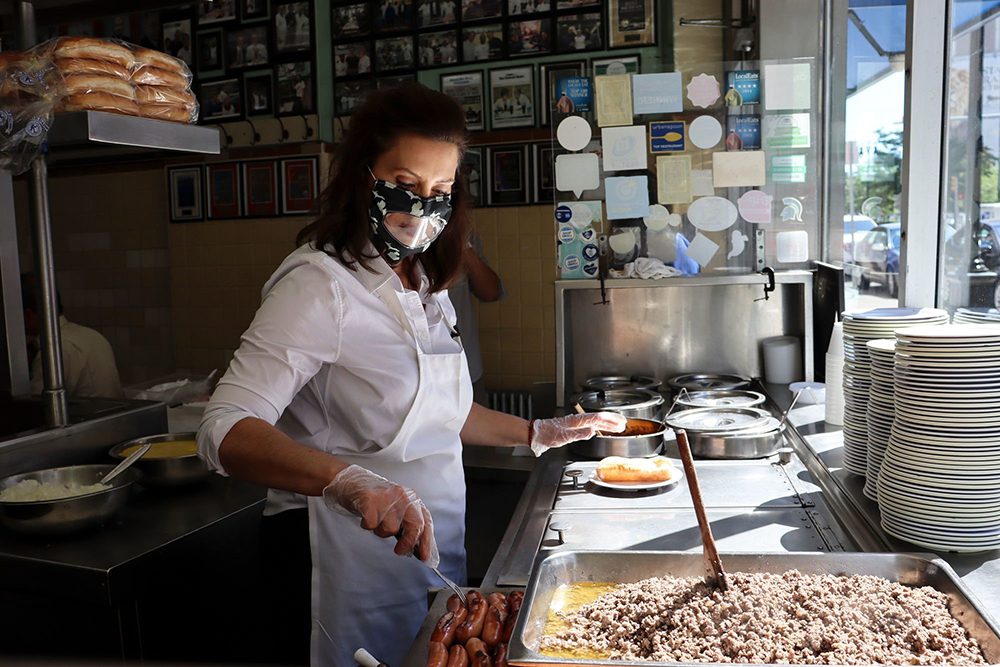 Michigan Gov. Gretchen Whitmer has been saying for weeks now that the efforts the state is taking – primarily under her Stay Home, Stay Safe orders – have been helping the state flatten its COVID-19 curve.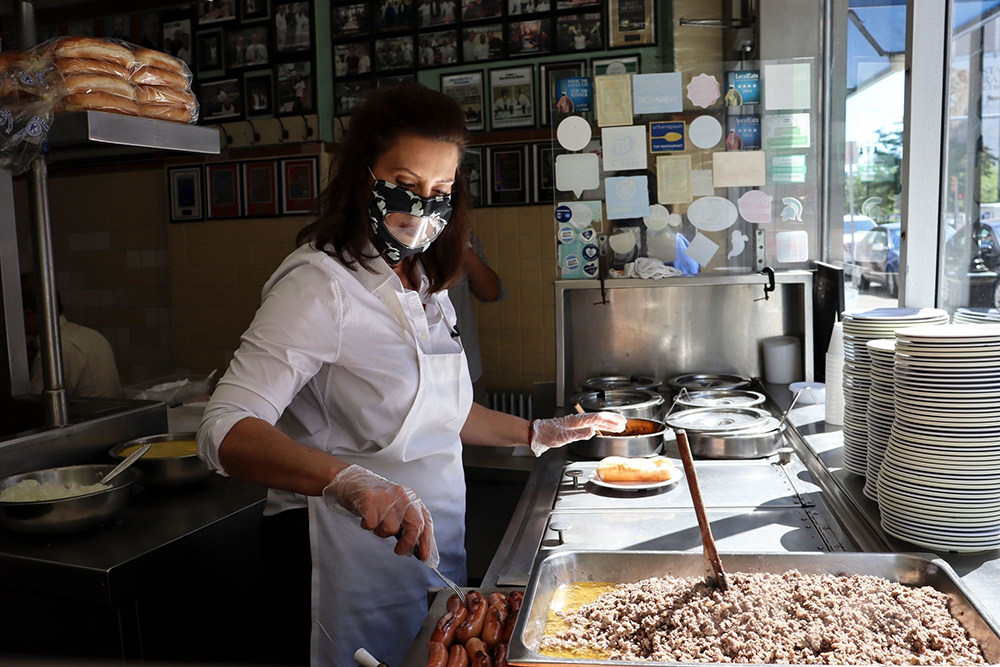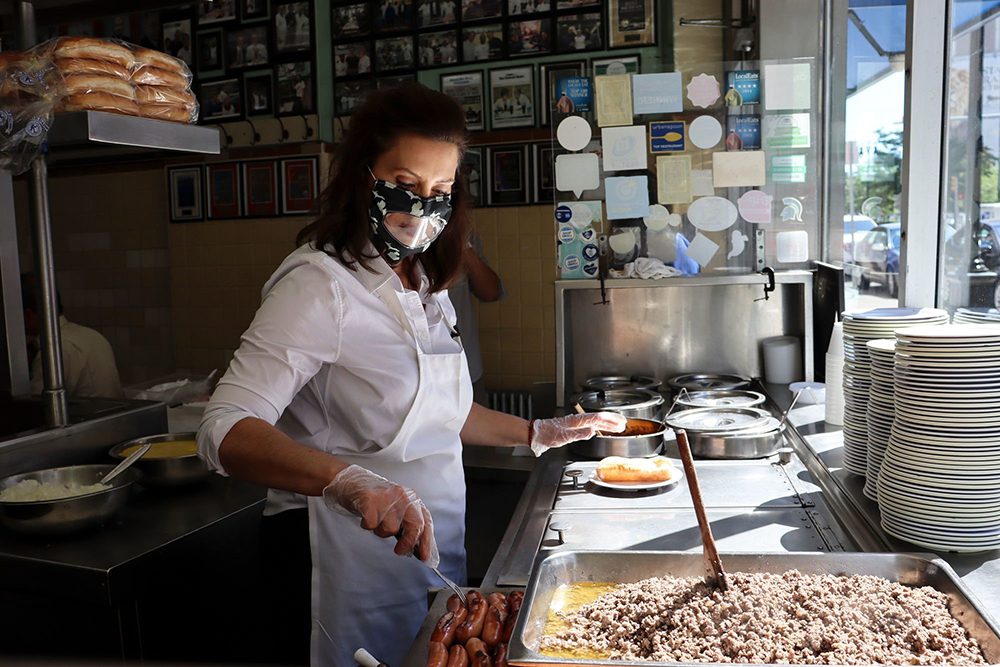 At her press briefing Wednesday, Whitmer said the state's "aggressive actions" taken to fight the spread of the disease have "protected our families" and significantly lowered the number of cases and deaths that would have occurred had "the state done nothing."
Recent reports would seem to back up that claim.
Covid Act Now, a website that tracks COVID-19 trends, said earlier this week that Michigan is one of two states that are "on track to contain" COVID-19.
The site, which it says consists of a multidisciplinary team of technologists, epidemiologists, health experts, and public policy leaders working to provide disease intelligence and data analysis on COVID in the U.S., tweeted on Tuesday that cases are "steadily decreasing" in Michigan.
It also pointed out the state's COVID preparedness meets or exceeds international standards across key metrics.
"#Michigan has moved to green on our COVID Warning Dashboard, indicating that they are on track to contain COVID. Cases are steadily decreasing and Michigan's COVID preparedness meets or exceeds international standards across our key metrics," the site tweeted.
According to Covid Act Now, the only other state on track to contain the virus is New York.
The site's data shows Michigan's infection rate (0.78), positive test rate (1.4%) and ICU headroom used (15%) are low. Michigan also has enough tracing to help contain COVID.
"It's important to know the vast majority of people in our state have done the right thing by staying home and staying safe and taking this moment very seriously," Whitmer said. "Those who've done their part, especially the women and men who've stayed on the front line, putting their own health at risk to protect others and save lives.
"Our action is working," she added. "Michigan is standing out as having done well in terms of pushing our curve down. The aggressive actions we've taken here in Michigan protected our families from the spread of COVID-19 and have significantly lowered the number of cases and deaths that would have occurred had the state done nothing."
It's the second report in recent days that shows the steps Michigan has taken are working to flatten the curve.
More: Beaumont, Aurora Health Merger Could Create $17 Billion System
More: Gyms, Casinos and Indoor Theaters Struggle to Remain Patient As Coronavirus Shutdowns Continue
More: 10 Minutes With: Diversity Expert Offers Thoughts on Protests, Progress
Last week, a report released by the Imperial College COVID-19 Response Team showed figures similar to the Covid Act Now report, saying the aggressive actions (Whitmer) took to protect Michigan families from the spread of COVID-19 have significantly lowered the number of cases and deaths that would have occurred had the state done nothing. The data shows very few states dropped their infection rate as low for as long as Michigan.
Dr. Marisa Eisenberg, associate professor of Epidemiology, Complex Systems and Mathematics at the University of Michigan School of Public Health, said the Imperial College analysis "underscores the importance of social distancing measures" in reducing transmission and flattening the curve.
"(The study) illustrates why continued careful monitoring and mitigation is critical to avoiding a resurgence in transmission," Eisenberg said.
Data shows that Michigan has significantly ramped up testing for COVID-19, with more than 250 testing sites across the state. In May, the state's chief medical executive, Dr. Joneigh Khaldun, announced expanded testing criteria to include any Michigander who exhibits any symptom of COVID-19, has been exposed to a person diagnosed with COVID-19 or has symptoms, has been working outside their home for at least 10 days, or resides or works in any congregate setting, such as a long-term care facility, prison or jail, homeless shelter, or migrant housing facility.
The percent of positive diagnostic COVID-19 testing in Michigan has significantly decreased while testing continues to ramp up, according to the state.
"The data shows that our aggressive actions against this virus are working, and that implementing them has saved lives," Khaldun. "We will continue to closely monitor the data and work with experts to ensure we lower the chance of a second wave and further protect Michigan families."
The possibility of a second wave has Whitmer urging Michiganders to continue to use social distancing measures even as she reopens phases of the state's economy (she said Wednesday she expects the entire state to move into phase 5 of her MI Safe Start plan by the Fourth of July).
Whitmer said she hopes to avoid what has happened in other areas of the country as states have reopened. Cases in places like Texas, Arizona, the Carolinas and others are spiking as people emerge from stay-at-home orders.
"What we want to avoid desperately is for Michigan to emulate what has happened in other states, where people have dropped their guard, where people have re-engaged in an unsafe manner and they see positive cases ramp back up," Whitmer said. "We need to stay vigilant, and we've got to stay flexible in order to lower the chance of a second wave and mitigate how serious that second wave is."