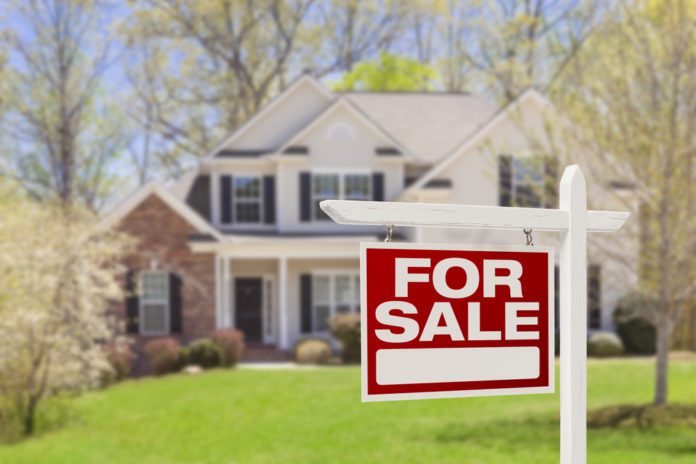 For real estate agents, May usually serves as a great month for interest in and sales of homes – families are finishing up school and thinking about moving over the summer or young people are finishing college and looking for that first home.
But, like most of 2020, coronavirus has changed those plans for potential home buyers, sellers and movers of all kinds. As a result of the pandemic as well as changes in the way real estate was handled during the quarantine, Metro Detroit home sales dropped 70.2 percent in May.
According to the RE/MAX National Housing Report, Metro Detroit's decline is the largest year-over-year fall across the United States. On the plus side, however, Metro Detroit home prices are up 2.2 percent over last year, the report found.
Since real estate has reopened, agents report renewed buyer interest and pending deals on par with last year, according to Jeanette Schneider, Executive Vice President for RE/MAX of Southeastern Michigan.
"As anticipated, May sales were down significantly due to the strict restrictions prohibiting real estate business in Michigan during late March and all of April. The timing of the pandemic, at the beginning of busy spring selling season, made the drop in business even more noticeable," Schneider said.
"Once real estate was reopened in early May, buyers that were sidelined came back out in full force and we are seeing pending deals on par with last year which is a positive indicator for improving market conditions moving forward," Schneider added.
Metro slowdown
In May 2019, there were 4,850 homes sold compared to only 1,444 homes sold in May 2020. That is even a sharp decline from April 2020, when there were 2,110 homes sold in Metro Detroit, the RE/MAX Housing Report found.
The report, which was released Thursday, also shows the current median home sale price in metro Detroit is $228,625. That is actually up slightly from the May 2019 median home sales price of $223,725.
Days on market – which is defined as the number of days from listing to a signed contract – was 39 days in May 2020 compared to 33 days in May 2019. That 39-day number is the same as it was in April 2020.
The months' supply is about 2.4 months for May 2020 compared to 3 months in May 2019. A supply of six months is considered balanced, RE/MAX reports.
Nationally, home sales are down 34 percent over last year based on data from 54 metropolitan areas, RE/MAX's report said. The median sales price nationally is $272,000 or 4.7 percent higher year over year. The average days on market is 46 days, down two days from this time last year. And the months' supply of inventory is 2.5 months.
In Metro Detroit, Detroit saw its homes sales down 60.5 percent from 380 homes in May 2019 to 150 homes in May 2020. Oakland County was down 72.4 percent from 1,647 homes in May 2019 to 454 homes in May 2020.
Hotels hit
Also on Thursday, the American Hotel & Lodging Association said because of the sharp drop in travel demand from COVID-19, it predicts state and local tax revenue from hotel operations to drop by $16.8 billion in 2020, according to a new report by Oxford Economics released by the AHLA.
The dynamic growth of the hotel industry over the last decade has been upended by the pandemic, which has caused more than 70 percent of hotel employees to be laid off or furloughed, the AHLA reported. This year is projected to be the worst year on record for hotel occupancy, and experts estimate it will be at least 2022 before hotels return to their 2019 occupancy and revenue levels.
In Michigan, the AHLA said it expects the total state and local tax revenue loss to be around $498.8 million.