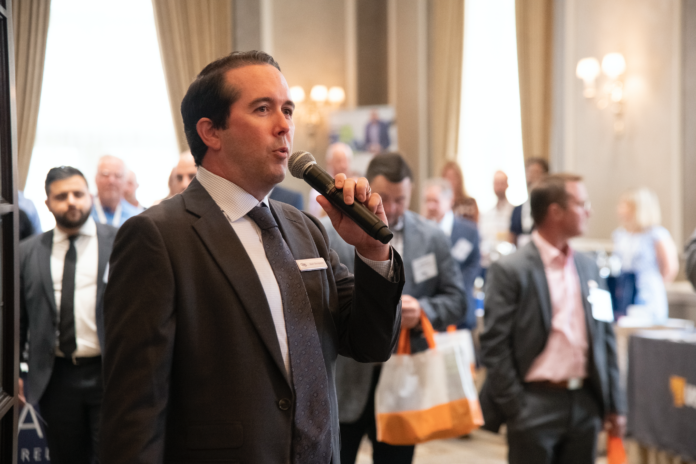 Despite a challenging year and a half due to the ongoing health pandemic, Detroit's technology consulting powerhouse, Global Telecom Solutions (GTS), is celebrating its 20th anniversary this year.
As a part of the celebration, GTS hosted the return of its industry open house (not held in 2020) on July 29 at the Detroit Athletic Club. The annual event brings together cloud and telecommunications providers from across the nation and is used to provide opportunity for networking and business development, as well as several in-person large charity donations.
More than 200 people from over 25 companies took part in the 7th annual open house, which included technology exhibits and several industry awards presented by GTS to its partners. CEO of JS Group, Janet Schijns, was featured as a keynote speaker and discussed trends for growth in the industry. During this open house, Detroit-based GTS announced $20,000 in donations to two area nonprofits. This year Camp Casey, located in Farmington Hills, received $15,000 while Just Speak, located in Detroit, was presented a check for $5,000.