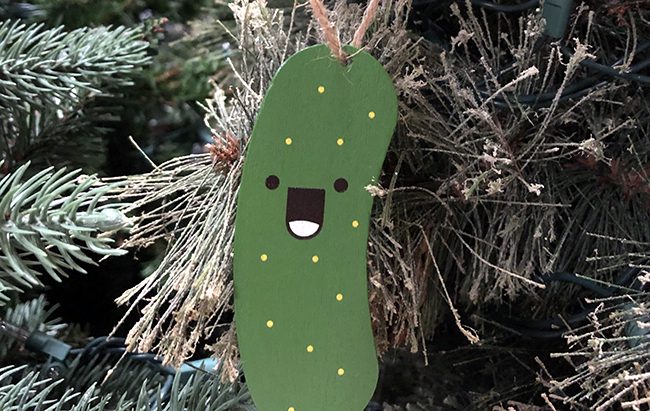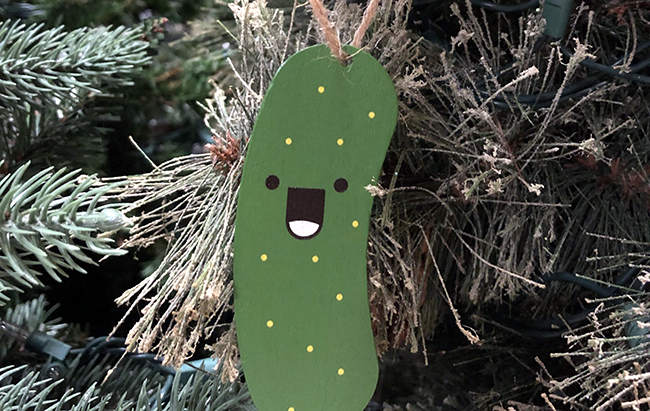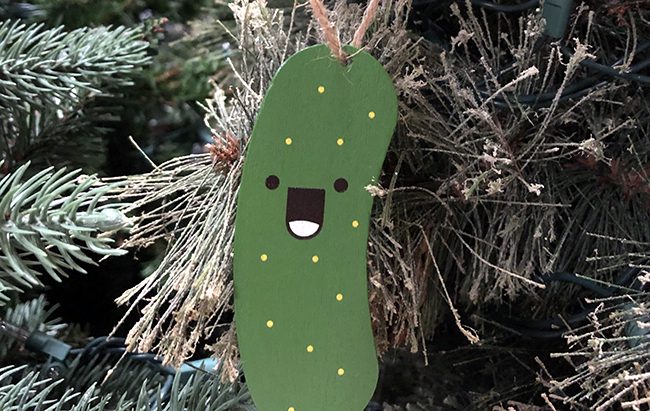 This year's holiday season in Frankenmuth features a fun family tradition as the Bavarian Inn Restaurant creates a unique "Pickle in a Tree" scavenger hunt for the community.
"Pickle in a Tree" is a German tradition where families decorate Christmas trees and hide pickle ornaments among the boughs. Children then hunt for the pickles and get a special gift from St. Nicholas if they find one.
At the Bavarian Inn this year participants of all ages can search the dozens of trees located throughout the restaurant looking for a pickle ornament. Only 10 of the trees will have a hidden pickle but those who find all of them will have a chance at a prize. The contest runs from Dec. 1 to Christmas Day (Dec. 25).
When a pickle is found, participants must write the answer found of the back of it to match the question on an entry form. The completed forms are then placed inside an entry box located in the castle shops or the main lobby for a chance to win $50 gift certificates from the restaurant and the Castle Shops located below the Bavarian Inn. Winners will be selected when the hunt is complete on Christmas Day.