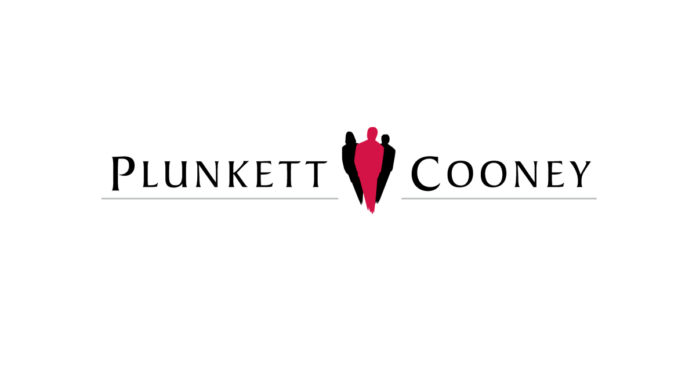 Plunkett Cooney, one of the Midwest's oldest and most accomplished law firms, is once again ranked by the National Law Journal (NLJ) among the 350 largest and most distinguishable firms for female diversity in the United States.
Plunkett Cooney ranks 275 in the 2021 survey, moving up 58 places in the ranking from last year. According to a recent NLJ article, the firm was also one of the top five in the nation for percentage growth at 16.8% in 2020. In determining its list of the top law firms, The NLJ, one of the leading legal industry newspapers, surveyed more than 900 law firms to identify the 500 largest in the United States during the previous calendar year. The attorney totals are based on the average number of Full-Time Equivalent (FTE) attorneys for the period Jan. 1 to Dec. 31, 2020.
In addition, the NLJ has ranked Plunkett Cooney 148 nationally on its "Women in Law Scorecard 2021." Of the attorneys employed at the firm, 34.2% are female. From this grouping, 24.7% are partners and 45.2% are associates. The Women's Scorecard is produced as part of the annual NLJ 500 firm headcount report, and it only includes FTE attorneys. Data on gender diversity at firms is collected simultaneously with lawyer totals. The largest 350 firms are eligible for the Women's Scorecard.
Established in 1913, Plunkett Cooney is a leading provider of litigation and transactional services to clients in the private and public sectors. The firm represents clients in such diverse practice areas as appellate law, banking law, bankruptcy, business litigation, construction law, corporate law, environmental liability, governmental relations, healthcare law, insurance law, labor and employment law, mergers and acquisitions, motor vehicle liability, medical malpractice, municipal liability, product liability, professional liability, real estate law and title insurance.