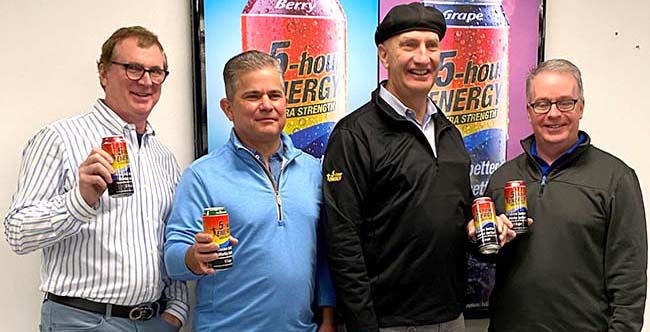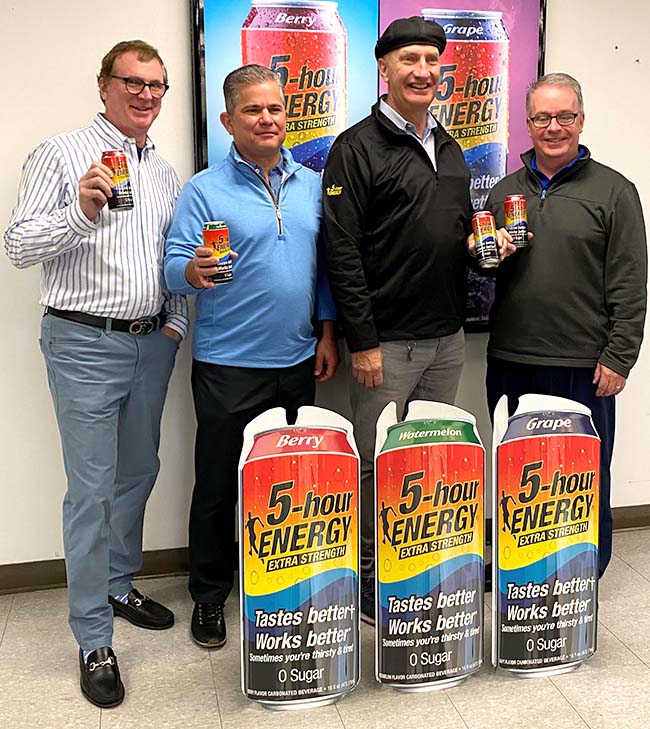 A new distribution deal between Tri-County Beverage Co. and 5-hour ENERGY® was announced on Friday, November 12 at the beverage distributor's headquarters in Warren. Tri-County Beverage will begin distribution of 5-hour ENERGY®'s new 16 oz. carbonated energy drink to stores in Oakland and Macomb County next week.
Tri-County Beverage and 5-hour ENERGY® staff gathered at the Warren warehouse to kick off the distribution of the new beverage in the company's first in-person meeting in more than 600 days. Leaders from both companies spoke about the partnership and their future together to the crowd.
"5-hour ENERGY® is a nationally known brand and will make a significant impact in the energy drink segment and our market," said Steve Smith, vice president of sales and marketing at Tri-County Beverage. "We knew right away it was going to be a great partnership to provide a first-class energy drink to our retailers and consumers."
The new 16 oz. beverage will be distributed nationally via independent beverage distributors and other channels. The 2 oz. 5-hour ENERGY® shot has nearly 90% market share in the category and is available at more than a quarter-million retail locations.
Tri-County Beverage Co. has distributed beverages to the metro Detroit area since 1958. The family-owned business services retailers with more than three million cases of leading beer and beverage brands annually.
"5-hour ENERGY® is already a top three energy brand, so the addition of the 16-oz carbonated beverage product is a natural progression," company president Jeff Sigouin said. "For the times when you're tired and thirsty, our new carbonated beverage has a refreshing, light taste with the same feeling of energy as one of our 2 oz. shots."
The 16 oz. carbonated energy drink is 5-hour ENERGY's newest product launch. Available in grape, berry and watermelon flavor, the cans contain the same amount of caffeine as the 1.93 oz. extra strength shots.