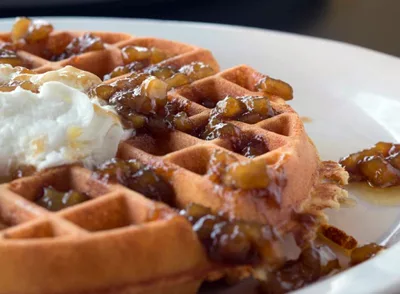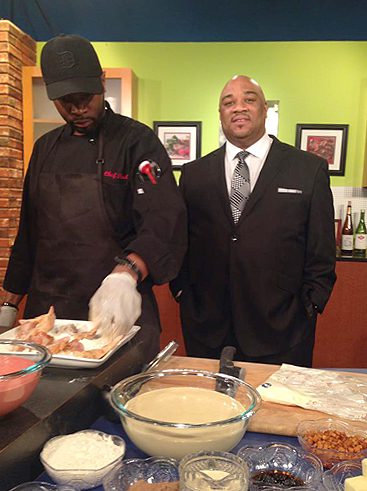 In case your calendar is looking a little bare, here are two suggestions to fill it up. The first is National Pancake Day, which is celebrated March 8. The second is International Waffle Day, which is celebrated March 25.
If you want to honor both days, here's a suggestion: Head over to New Center Eatery. The restaurant at 3100 West Grand Boulevard serves fluffy pancakes every day. They also make fantastic waffles, according to those in the know.
But what makes New Center Eatery a must-stop location on March 25 is that the first 100 customers will receive free waffles as part of the longtime eatery's special events. New Center Eatery opens at 8 a.m. that day.
"The International Waffle Day giveaway is just a fun way to celebrate our cuisine, and show our customers how much we appreciate them," said Johnny Cannon, Owner of New Center Eatery.  "We pride ourselves on our popular Chicken & Waffles combos, and this gives people a chance to sample our specialty and celebrate the waffle's amazing contribution to the world of food."
New Center Eatery is has been delighting the taste buds of customers with their "Original Chicken & Waffles" since 2003.  The restaurant features a dozen chicken and waffles combinations, along with a multitude of waffle flavors, breakfast entrees, and lunch and dinner options.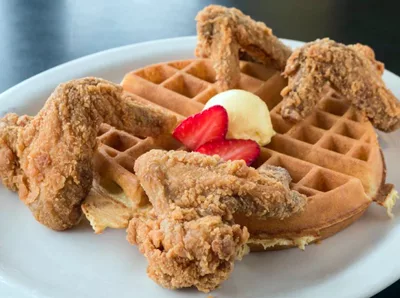 International Waffle Day began in Sweden as Våffeldagen, actually due to confusion between the Swedish "vårfrudagen" meaning "Our Lady's Day" which falls on the same date. The day historically marks the beginning of spring and is celebrated by the eating of many waffles.
New Center Eatery has a wide selection of Belgian waffles, with extraordinary combinations including red velvet waffles drizzled with cream cheese icing, Caramel Apple infused waffles with fresh apples and hot Caramel Sauce, Banana Nut waffles with Bananas Fosters Sauce and fresh strawberries, and the light, fluffy, buttery Original, all of which can be combined with their famous fried chicken, boneless tenders, and spicy wings for a one-of-a-kind taste sensation.
The restaurant has become a staple in the city, attracting local residents and celebrity guests from as far away as New York, Los Angeles and Washington D.C.  Their menu extends far beyond the signature Chicken and Waffles, to include traditional breakfast, lunch, and dinner offerings, as well as signature home-cooked favorites like Barb's Spicy Gumbo and Fried Green Tomatoes.