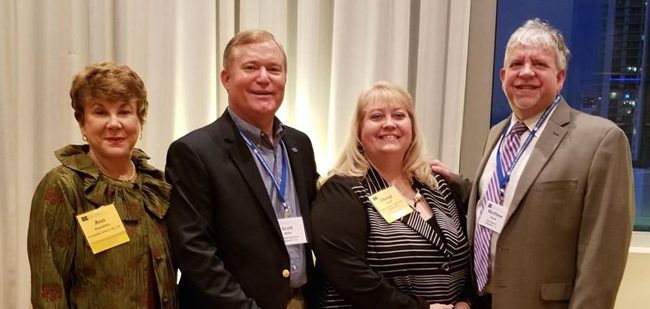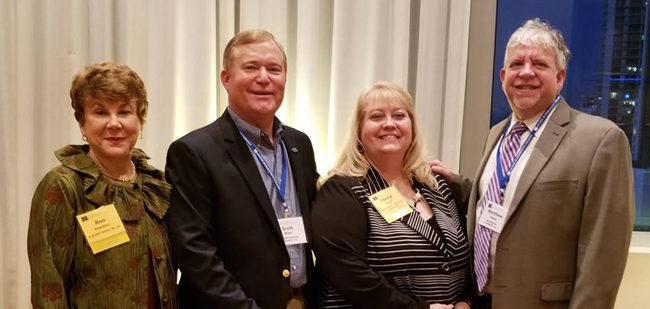 Cheryl Hyatt and her Hyatt-Fennell colleagues are always traveling for business, and most of their destinations are – you guessed it – work conferences.
cmake connections with longtime associates and establish relationships that create revenue and more, the executive-search consulting expert says.
Because meeting in person is more important in 2019 than ever – take that, smartphones! – Hyatt has some suggestions for ways to make your time at a conference worth its while.
Plan ahead. Reach out to others that will be in attendance and make plans to connect. Conferences are excellent opportunities to connect one-on-one and in groups, but in order to make the most of your time at a conference, you should do some advance planning. In your preparations, don't forget to pack plenty of business cards and brush up on your elevator pitch.
Engage. It can be hard to take time away from the office and you may be tempted to check your email every break between sessions. Resist the urge. You will not learn all you can, meet valuable connections, or enjoy yourself if you're glued to your phone. If you must tend to things in the office, set one or two hours in the morning or evening when you can spend some focused time on email and checking in by phone. This allows you to get the most done with focused time and assures those back in the office that they can reach you at an appointed time.
Explore. While conferences are obvious times to connect with those you know, don't forget about the opportunity to form new connections and experiences. Strike up a conversation with someone sitting next to you. Attend a session outside your regular focus.
Become a speaker.With enough notice, why not become part of the conference agenda?Think about a topic of interest and propose to organizers your ability to present on the topic. Becoming part of the official program elevates your reputation and prestige before the event even begins.