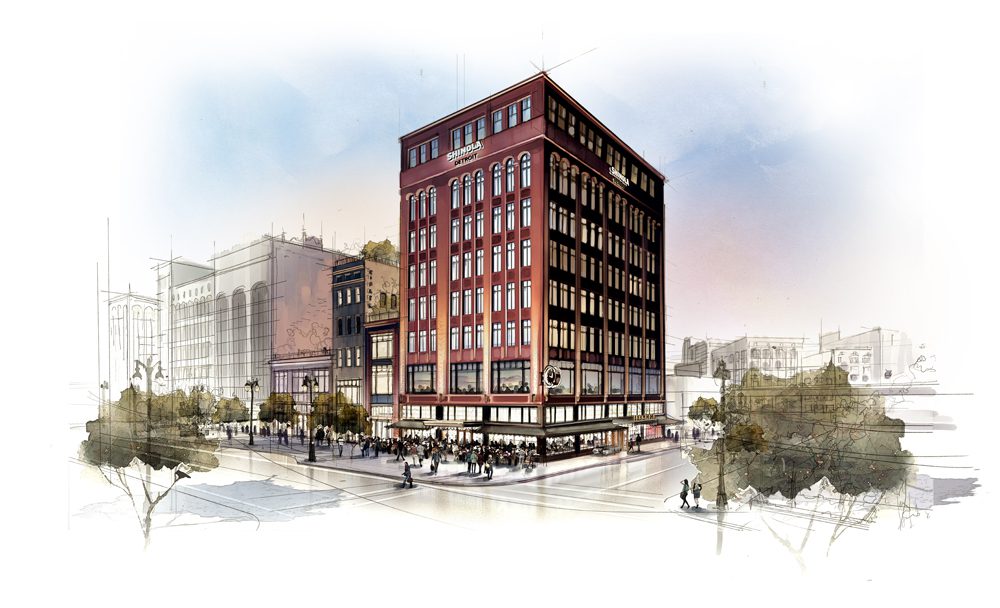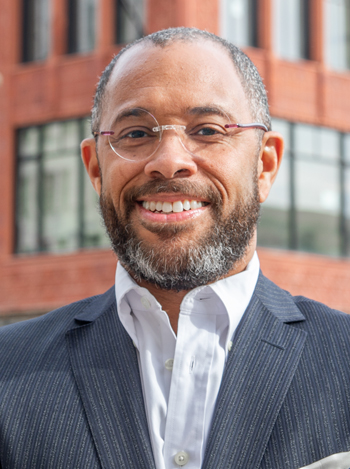 As Detroit's economic recovery continues, its hotel industry grows right alongside with new builds, sizable renovations and more coming online in recent years. One much-anticipated project is the Shinola Hotel, the first of its kind to set up shop anywhere.
Recently, the Shinola Hotel announced two key leadership positions to much fanfare across the Metro Detroit hospitality world. Hotel officials said Shinola's General Manager will be Elliott Broom, formerly vice president of Museum Operations at the Detroit Institute of Arts. Also, Sol Andrews will become the hotel's Food and Beverage Director.
Having these well-known staffers in high positions bodes well for the Shinola Hotel and its position within the Detroit and greater Michigan hospitality world, said hotel expert Ron Wilson. As long as key metrics are cared for when the hotel opens, having these distinctive employees in place should make the Shinola a must-see for any visitor or Detroiter, he added.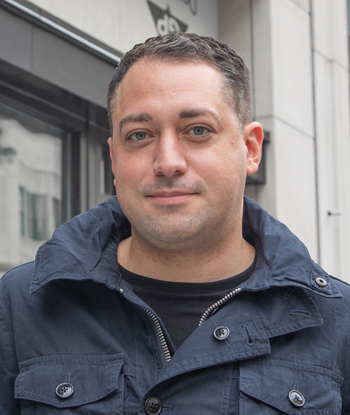 "The Shinola Hotel fits very well into the new vibe of downtown – there is a fresh energy in its hotel products, including Aloft in the David Whitney building and the Book Cadillac," said Wilson, CEO of Hotel Investment Services Inc. in Troy.
"With its recent confirmation of its staff appointments, the Shinola Hotel is affirming that it will be a curated experience," Wilson added. "The ownership group has shown it has a distinctive view of what Detroit and downtown is with art, buildings and its thinking as a whole. This is a curation of how do we put a building in motion – how do we make it come alive? Bedrock and its partners have done a tremendous job of that in Detroit so far."
Detroit's new living room
Located on Woodward Avenue, the Shinola Hotel's 129 guest rooms and more than 50 room configurations feature custom millwork, wallpaper inspired by patterns found during the renovation process and Shinola vinyl audio equipment. The property is the combination two restored buildings—the T.B. Rayl & Co. department store and a former Singer sewing-machine store—with three brand new buildings inspired by Downtown Detroit's historic architecture.
According to Bedrock officials, the Shinola Hotel has been designed to feel like "Detroit's new living room." It will have restaurants, curated retail stores, high-end event space as well as "exceptionally designed guest rooms" at the anticipated hot spot. Shinola Hotel is a partnership between Detroit-based watch and leather goods manufacturer Shinola and Bedrock, Detroit's multiservice real estate firm.
These new hires are a great match, said Andrew Leber, Bedrock Vice President of Hospitality in a statement.
"Elliott and Sol are the perfect fit for Shinola Hotel, bringing decades of creative and innovative experience in hospitality leadership, that will maximize our guest experience and service to the highest level."
Returning to his roots
Broom, a Detroit native who has a degree in Art History and Administration from the University of Michigan, Dearborn and is a graduate of the University of Detroit Jesuit High School and Academy, will serve as the hotel's top executive in charge of achieving service, sales and performance goals. Broom served as Vice President, Museum Operations at the award-winning DIA for 10 years, where he was responsible for the day-to-day operation of the museum.
"I am looking forward to returning to my hospitality roots and being part of this incredible hotel," Broom said in a statement. "The fact that I can play a role in making sure visitors have an amazing experience in Detroit, my hometown and a city that I love, was an opportunity I just could not pass up."
Broom's success at the DIA was preceded by his extensive experience in the hospitality industry, most recently serving as Hotel Manager at the Hotel Palomar in Dallas, Texas. Broom's career has also taken him to The Peninsula Chicago Hotel, Four Seasons Hotel Los Angeles at Beverly Hills and the Ritz-Carlton (now The Henry) in Dearborn, Mich.
Drawn to Detroit
Sol Andrews has been with NoHo Hospitality since 2015 and most recently oversaw their dining venues at The William Vale in Brooklyn as Director of Food and Beverage. Andrews is making the move from New York to Detroit to oversee Shinola Hotel's seven dining concepts and event spaces, all operated by NoHo Hospitality.
"As someone who has always wanted to live and work in the Midwest, I was immediately drawn to Detroit's authenticity, its dedication to local craftsmanship, good food and drink, and the overwhelming pride exuding from everyone I meet," Andrews said in a statement. "I'm honored to join the downtown community alongside NoHo Hospitality and Shinola, and introduce a truly one-of-a-kind dining experience in the hotel."
In his new role as Food and Beverage Director, Andrews will implement and maintain a service and management philosophy for the Shinola dining program, while managing a full-service food and beverage staff including front of house managers, servers, baristas, bartenders and more.
Andrews comes to Shinola Hotel with 17 years of experience in food and beverage operations, ranging from fine dining to nightlife to luxury, resort and boutique hotels.
Following a five-year tour of active duty with the U.S. Army, Andrews took on management roles at some of the most prestigious properties in his native Miami, including Scarpetta at Fountainbleau, Loews Miami Beach and the historic Forge restaurant; as well as the Venetian Las Vegas and Hard Rock Casino Hollywood.