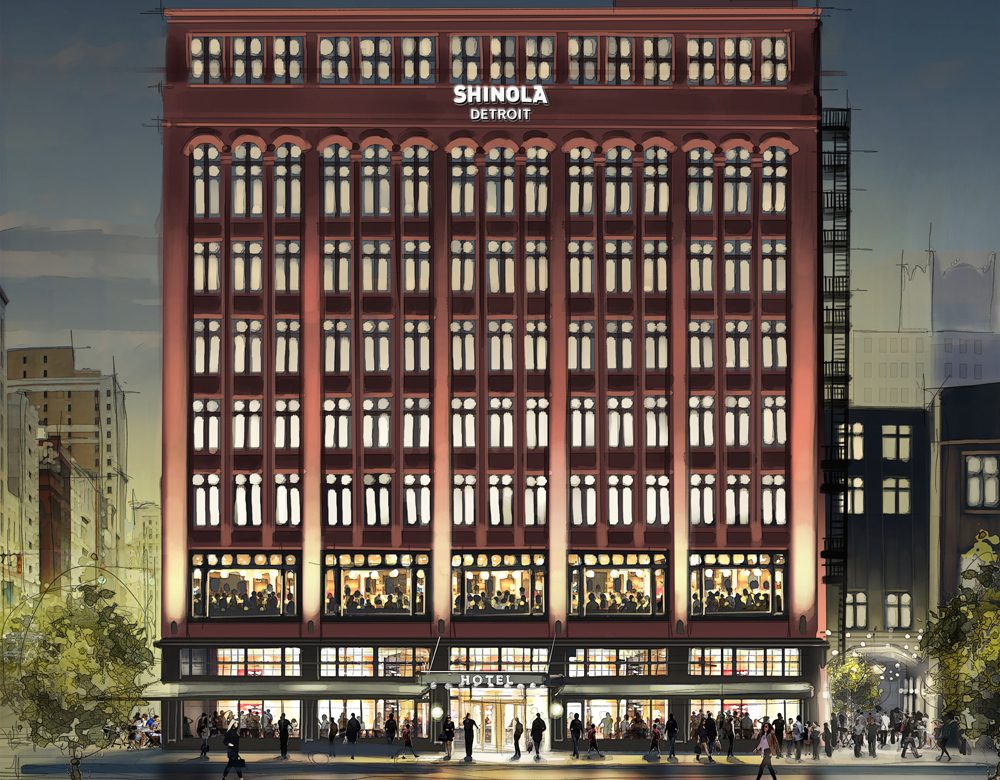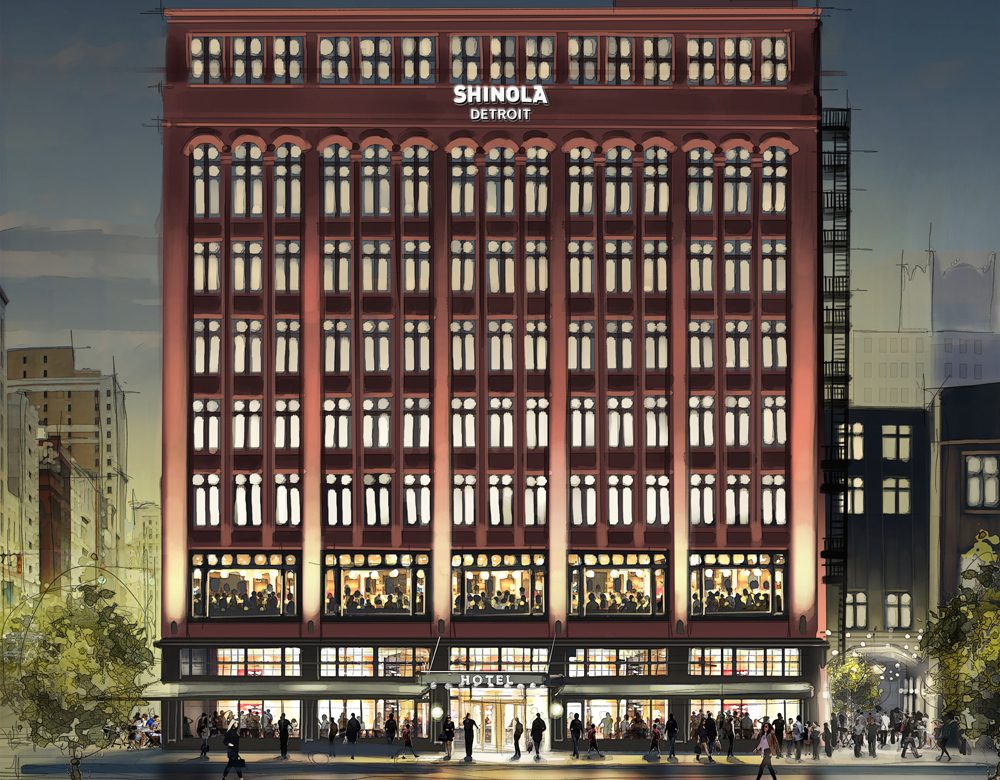 Construction of a massive hotel project between Detroit's busiest developer and one of its high-end brands officially kicked off, officials said.
This week, officials from Bedrock Detroit and Shinola met with the media to outline their combination project, a new downtown hotel. The Detroit location is the first hotel for Bedrock and Shinola.
The Shinola Hotel is located at 1400 Woodward Avenue in the heart of downtown Detroit. It will have eight floors with 130 guest rooms. Its food and beverage retail area will total 16,000 square feet.
In addition, the hotel will be connected to what Bedrock terms as an "activated" alleyway, which means it will have retail and restaurants in it. A good example of how Bedrock creates active areas is the alley next door to its Z Garage; it features one-of-a-kind artwork by Shepard Fairey as well as bars such as the Skip.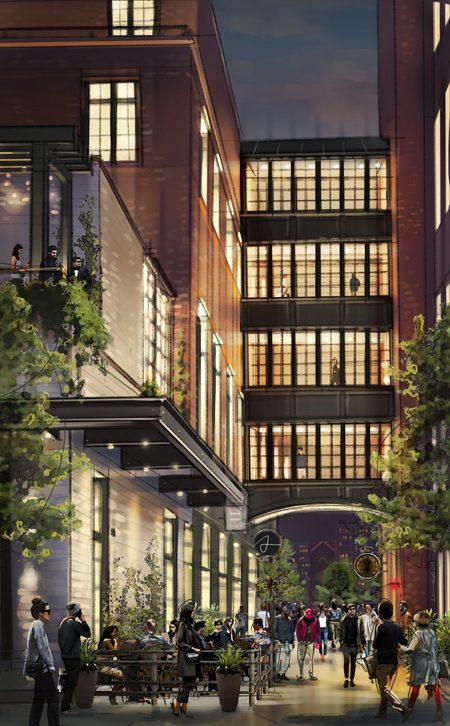 The hotel's dining options are from Noho Hospitality and Chef Andrew Carmellini. Its design comes from Gachot Studios and architecture by Kraemer Design Group, known for its other high-end work around the downtown area and beyond.
According to Shinola, "The Shinola Hotel will combine the best of two Detroit-based companies – Shinola's high-quality American built craftsmanship and Bedrock's development and urban revitalization expertise – to provide a unique experience worthy of the city itself."
Dan Gilbert emphasized during the presentation Tuesday that the hotel will have the best of everything in Detroit, including the Rocket fiber-option Internet access.