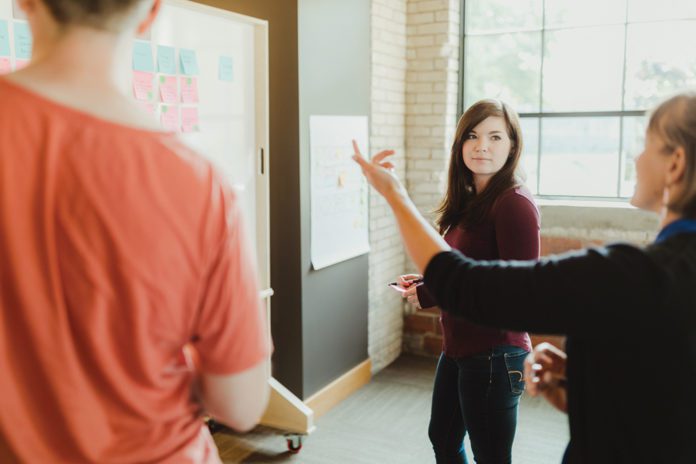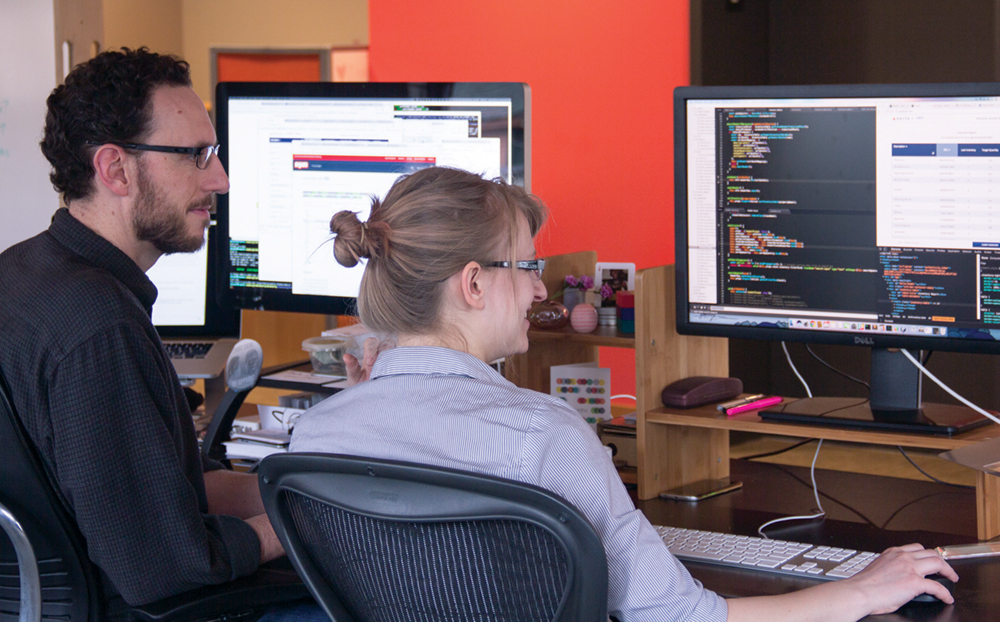 In the workforce, for the folks around us, and not just the people with whom we work, but those who create the products we love, diversity can mean an enabler—the promise of an idea, the product or service that in just a few years will become the thing that we can't imagine doing without.
For the technology industry, with all it permutations, there's a realization—one that's been amplified in recent times—that diversity in the workforce, whether it be in ethnicity and race, culture, gender, or even the experiences that a candidate brings to the new community with whom they hope to engage, is somehow lacking.
But there's also a distinct sense of opportunity expressed by those in the tech sector, a realization that issues of diversity are real and that actions taken and actions planned are moving it in the right direction.
Most people see diversity as a good thing. We tend to celebrate—or at least want to believe we will—differences among us, one of the essential reasons being that those differences "fill in the gaps" when it comes to ideas, thoughts and providing the cultural relevancy that will better connect us with the needs of our customers.
We reach out to embrace diversity and more of it. We want to be better. And when we look around at the people we interact with, the differences somehow resonate.
For Kristin Welch, the head of business development and corporate strategy at SPLT, an enterprise transportation management platform, creating a diverse workplace environment is hardly new.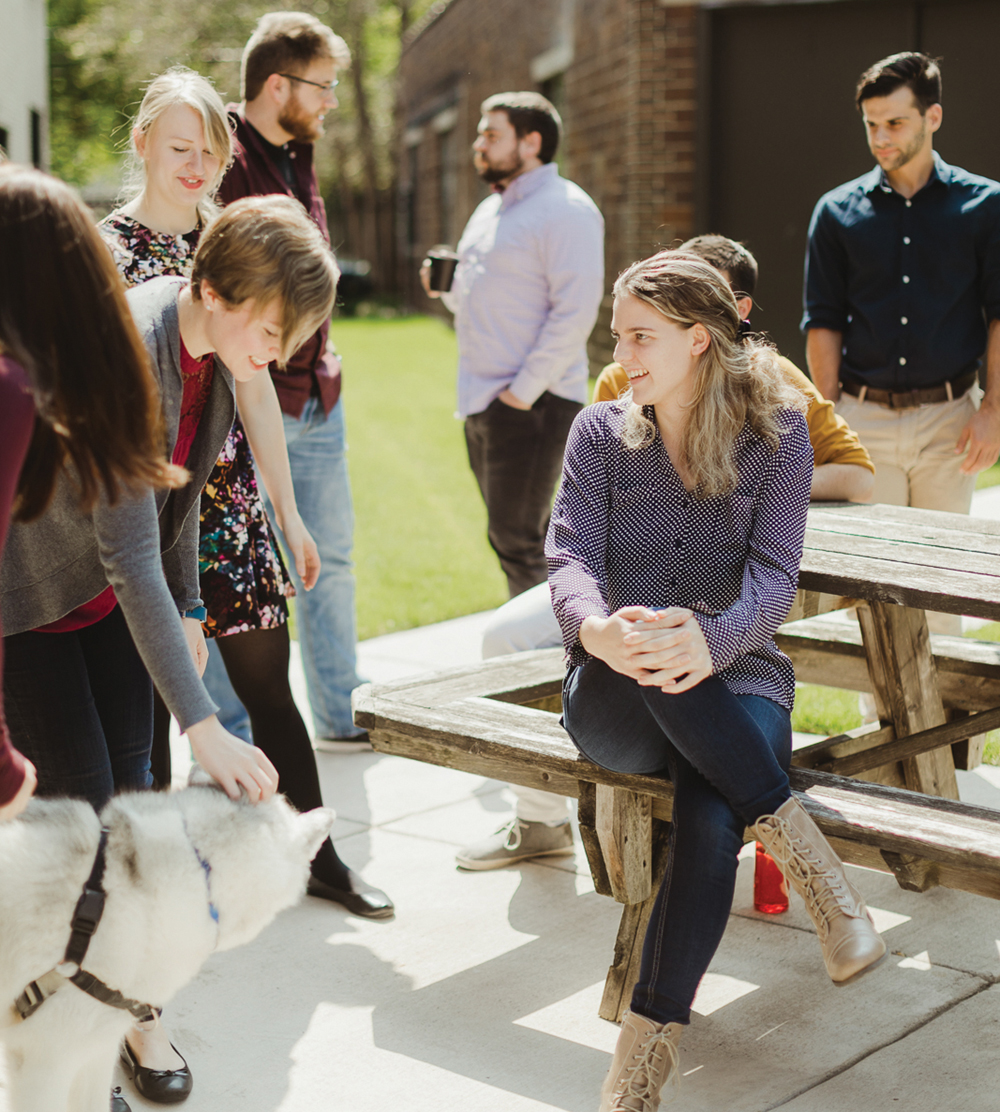 Equipped with a degree in accounting from Michigan State University, Welch spent more than 15 years working at Deloitte and traveling the world, managing diverse teams in India, Asia Pacific region, Europe and the Americas.
And while she last lived in Michigan as a student at MSU, Welch returned in 2013 to study in the MBA program at University of Michigan, with SPLT becoming her first post-graduation job in 2015.
Taking on a leadership role in technology, especially one in a city that is fighting (and winning some would say) the battle for talent with Silicon Valley, is something that Welch says is energizing.
"I feel blessed," she said. "It's a huge benefit to work in the startup environment, especially in a diverse community like this."
At SPLT, part of the 2015 class of the Techstars Mobility accelerator program that operates out of downtown Detroit, Welch is focusing an admittedly informal hiring process around a series of hackathons, job fairs, and networking initiatives, all designed to pull resources from the Detroit area.
She's also focused on making sure the people already at SPLT, especially those who represent a diverse workforce, remain energized.
Outside her office, Welch is doing her best to "walk the talk," even in places like her daughter's classroom, where she was the one that brought in gender-neutral toys.
"I also try to be out in the public a lot," says Welch, who participates in various panel discussions intended to advance gender diversity, particularly in the tech industry.
North of downtown Detroit is the Troy headquarters of IPS Technology, where CEO Pradip Segupta, who founded the company in 2009, sees great opportunity for technically qualified people of all backgrounds.
"There's just not enough people to do what needs to be done," says Segupta, who includes having numerous interactions with the immigrant community among his strategies for closing the gap.
"What I find in the immigrant community is a lot of people who are very educated, driven to excel, and very technical, particularly those who are from countries like India, Brazil, and Turkey."
Being ready to take advantage of opportunities that present themselves is key, he says.
"We have to keep our mindset open to people who are legally entitled to work here. It's important that we search for candidates throughout the entire spectrum," said Segupta, adding that having assumptions about someone walking in the door can hurt an employer in the long run.
"There are so many times I've found that there's hidden talent," he added. "I meet people who are non-assuming and you wouldn't know, until you pry, just how good they are. You really have to talk to them, get them on board and give them an opportunity, especially in my field."
For Segupta, the key is to make sure IPS Technology stands out.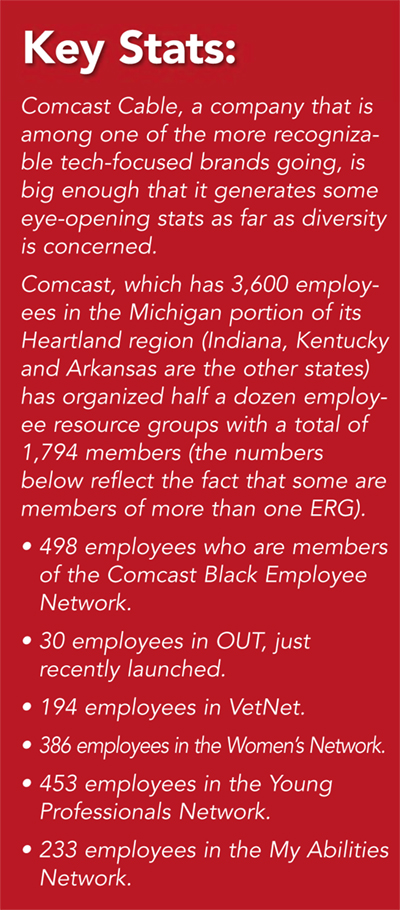 It's here that there are mixed feelings, since Segupta, now an American citizen, earned his bachelor's degree in mechanical engineering from Jadavpur University in India.
"I don't want to win over a client because I'm a Minority Business Enterprise," he said of IPS Technology, a staffing company with about 25 people in the U.S. and about a dozen others in India.
"We want to be selected because of the talent we have in place. But being certified (as an MBE) helps to crack open a door. It would be foolish not to be."
Nearby is Red Level Networks, the Novi-based technology consultancy where Janet Tyler, who has a background in marketing and consulting, serves as chief operating officer.
Tyler says Red Level's reputation as one of the top technology employers in the state (including being on Metro Detroit's Best and Brightest Companies to Work For list, an awards program where Corp! is a media sponsor) provides an edge, although having a relatively shallow pool of talent remains an issue.
"We're challenged when it comes to filling open positions," says Tyler.
Part of her strategy comes from her years of experience related to helping tech companies thrive, including co-founding the Airfoil Group, a PR firm specializing in the sector.
"Like a lot of companies, Red Level must differentiate and part of that is providing candidates with a good place to work," she says.
But Tyler, who notes that Red Level Networks has a female to male ratio of nearly 40 percent and about 13 percent of the total who are ethnically diverse, says she does take the initiative to search out diverse candidates, including females who might otherwise be overlooked, especially in an industry not known for having a balanced workforce when it comes to gender.
"When I see someone come through, at the minimum I almost always try to do a phone screen," says Tyler. "I don't know if that's really a strategy, the idea of giving a fair chance to those candidates and maybe we're not there yet, but it doesn't mean that it's not important to us."
In Grand Rapids, where the tech sector is on a sustained growth track, companies like CQL, where Mark Lardieri is an owner, also do what they can to compete for talent where supply is greatly overwhelmed by demand.
But Lardieri, who has been president of the 22-year-old company since 2005 and is working on a doctorate in organizational leadership from Cornerstone University, is of the opinion that solving the gender diversity problem in the tech sector will go a long way toward closing that gap.
"It's something that could be addressed internally in the U.S. and if there were more of a comprehensive change, we could solve this problem in the next 10 years," he said.
One of the strategies Lardieri supports is the promotion of careers in STEM — Science, Technology, Engineering and Math — throughout the entire educational spectrum, starting with grade school.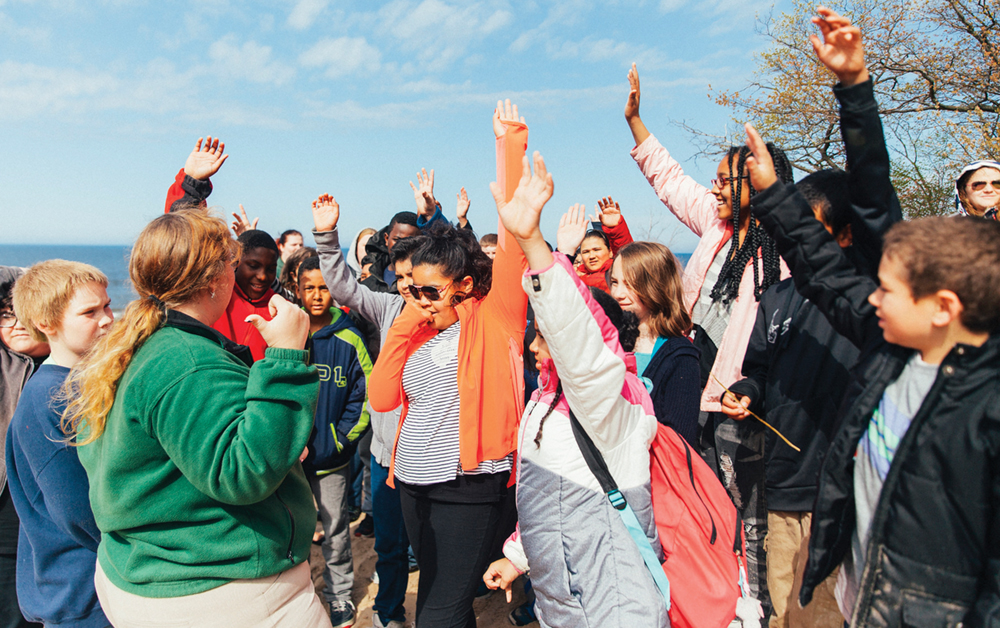 That and recognizing (and dealing with) the often subtler "nudges" society continues to propagate, like having separate toy aisles for boys and girls (with choices that often steer young minds in directions that would have the opposite intention of a diverse workforce).
"It's also about how parents interact with children on these kinds of issues," says Lardieri. "Basically, with the stores and following with conversations that parents have with their children, you're gender separating, orienting the mind in a direction that, really, you don't want to go."
Lardieri starts by recognizing that only about 26 percent of jobs in tech are currently filled by women, contrasting that with the fact that women represent 50 percent of the working population.
"We solve this problem by simply changing the dynamic of the percentage, filling those million jobs in the process," he said.
While 16 of the 43 staff at CQL are women, a ratio that Lardieri would like to improve, just a few years ago there were only one or two females in the company.
But Lardieri says the numbers are only part of a success story that's still being written.
"Our solutions have become better because we have diversity of thought," he says. "When diversity of thought comes into play, people come with different lenses, their experiences, and they offer a more holistic view of things and that means being able to have a more well-rounded perspective of what to recommend to our clients."
Another Grand Rapids tech player is Open Systems Technology (OST), where Michael Lomonaco has worked for the last 20 years, most recently as its director of marketing and communications.
He's quick to point out that OST's push for diversity, especially when it comes to the mix of gender, goes beyond the fact that it's one of the few tech consulting firms (in the state and the Midwest) that has a female CEO—Meredith Bronk.
"Improving both gender and ethnic diversity has been our intentional pursuit and focus for quite some time," said Lomonaco, adding the reasons for the strategy have at least two underpinnings.
"One is that if we have employees who all look and sound alike, we can't provide the level of value that our customers expect from us," he said. "The other is that our industry needs to be more intentional and that includes outreach, exposure and seeking places where training can be provided, especially in those instances where it might not otherwise be readily available."
OST, says Lomonaco, works to seek opportunities to connect and network outside their own networks and stretch themselves.
"It can't be a 'check the box' kind of activity," he adds. "It can't be that for anyone."
The company, says Lomonaco, was one of the very early organizations in Grand Rapids that invested in, and strongly supported, the Midwest Tech Project, an initiative inspired by a Jan. 15, 2015 article in Forbes magazine that ranked the city as second worst in the nation for African Americans economically (the worst was Milwaukee). OST remains one of the project's champions.
"The mission is to connect with young men of color and to get them exposed to the creative economy," says Lomonaco. "As men of color are exposed to the educational opportunities and move into internships, Midwest Tech is expanding its reach, which is part of the growth."
Lomonaco is among those who agree that systemic issues around equity and opportunity exist, especially, but not exclusively, around race.
Victor Gaines, who serves as vice president of talent acquisition at Comcast Cable's Central division (the area that includes the Heartland region, of which Michigan is a part) says the ability of the company to innovate is strongly linked to its ability to attract and retain a diverse workforce.
He admits that the pace of change in the market and in society as a whole remains a challenge.
"We've seen a significant shift in what it means to be diverse and we continue to be reflective of that," said Gaines. "Comcast continues to invest in the diversity of our workforce in our communities, one reason being that the name we make for ourselves encourages people to want to work here."
Comcast, Gaines said, is making progress—about half its total workforce is female and a third are people of color; in Michigan the number is 41 percent female, with 61 percent being people of color.
He does acknowledge that where the firm struggles is at the extremes of the hierarchy, although Comcast does operate a robust recruiting pipeline.
"We're a strong employer brand and we hire a high volume of talent."
At SurClean, Inc., a Wixom-based company that makes laser equipment that removes surface coatings, Susan Sprentall, who founded the company nearly seven years ago, is an electrical engineer who found herself pivoting into technical sales early in her career.
Her view of diversity is at least in part shaped by her own experience of "being a woman in a man's world most of my career."
That said, she does take an extended perspective when it comes to hiring.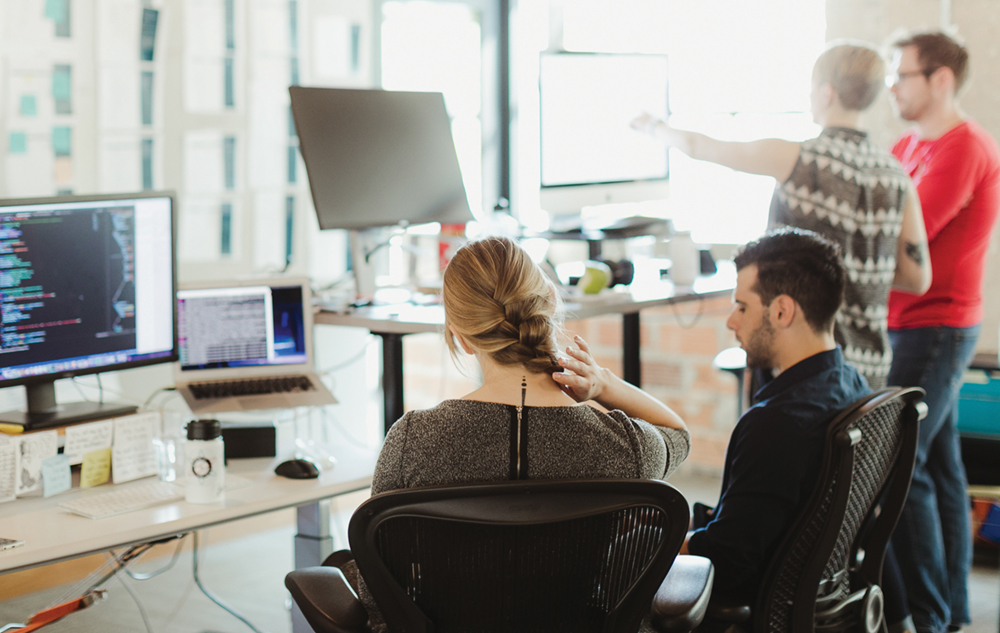 "As friends and family grew older, we started seeing how age was a factor as well," said Sprentall. "Our country has lost sight of the fact that every company needs experience."
Cathy Koch is the founder of K-Tec Systems, a company in Farmington Hills that provides its customers with a wide range of temperature sensors, instruments and controls, and wire and wire harnesses.
Koch looks at diversity from the perspective of flexibility.
"It's being able to look at not just gender, but workplace culture," says Koch, who founded the company 28 years ago after becoming a single mother and being faced with slim prospects on the employment front.
The "K" in K-Tec stands for Kelvin, a temperature starting point of absolute zero, which the company's website says is a reference to what Koch started with at the time: absolutely nothing.
"The industry at that time was made up of white American men and me," says Koch.
When it comes to diversity involving those from other cultures, Koch admits she was nervous at first.
"I didn't want to step on toes," she says. "But by asking about what's important to the people I was looking to hire, I got over it."
Today, with 11 employees (Koch will add contractors to the mix as demand dictates), K-Tec has become a better company because of its diversity.
"It's made me think differently," she says, noting that taking a look at her customer base and looking for ways to connect with them was part of K-Tec's growth strategy.
In fact, Koch found opportunity in technologies that were produced outside the U.S. and brought some of those into the domestic market.
In at least one instance, K-Tec partnered with a company based in Quebec, the Canadian province where French is the dominant language.
Being able to build on that relationship prompted Koch to hire someone who could speak French, which has added an additional layer of diversity to her team.
Those kinds of examples are likely legion when it comes to diversity and the sometimes delightful connections that are made, even if they are sometimes deliberate in nature.
One of those is an initiative that OST of Grand Rapids launched five years ago, when it started taking fifth graders from the west side of the Grand Rapids school system on an annual field trip to a park near Lake Michigan.
While the spot visited is only about 40 miles from the city, some 80 percent of the fifth graders—the initiative has now been expanded to the entire Grand Rapids Public School District—had never before seen Lake Michigan.
"That gives you a good perspective on the exposure element," said OST's Michael Lomonaco. "How we as an industry are able to leverage the bright people, the passionate people, has to start somewhere."