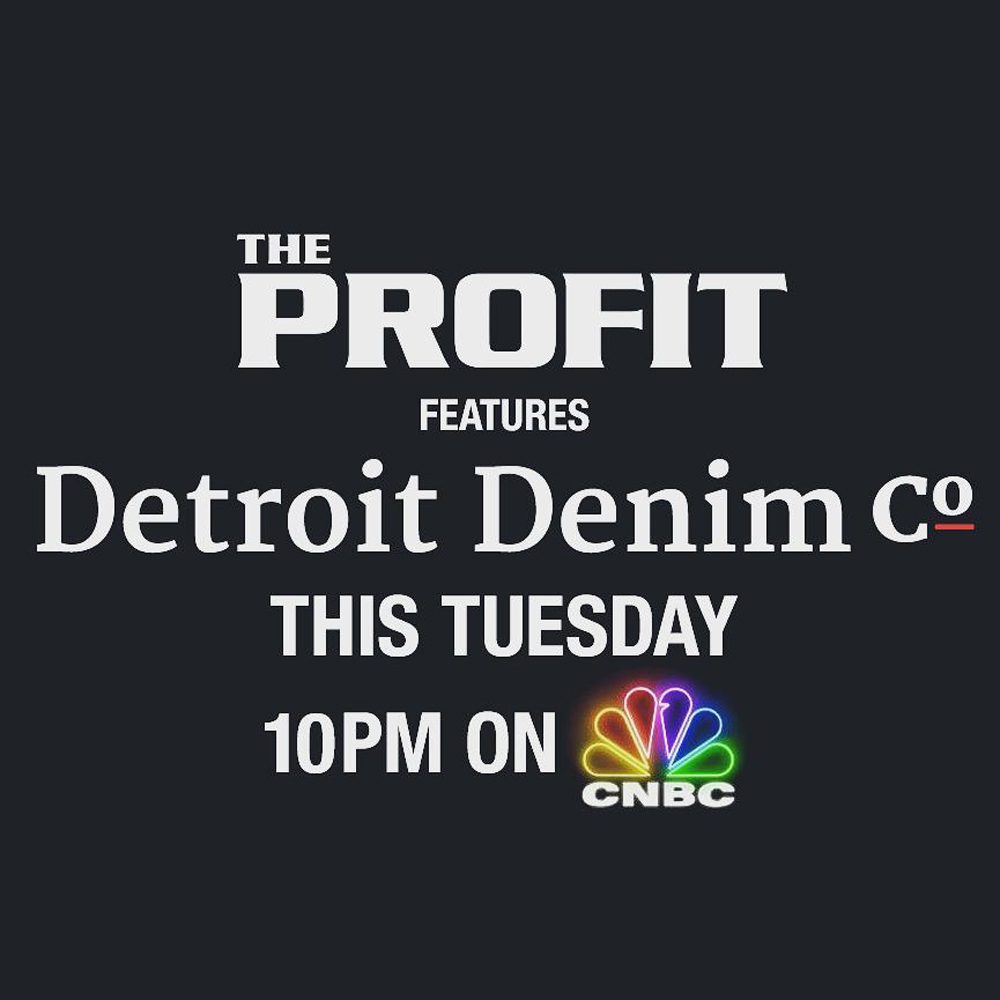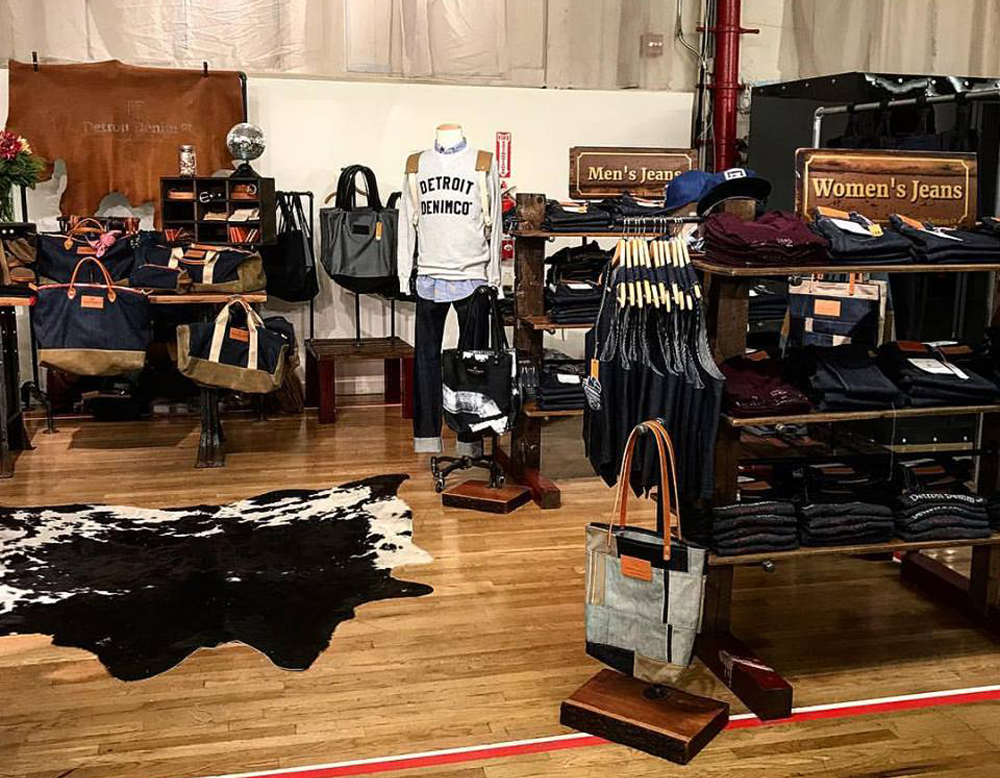 Reality television is popular, dramatic and downright entertaining. And it is even more so when the company or people featured live right in your own backyard.
Recently, Detroit Denim was featured on "The Profit," a CNBC show since 2013 featuring entrepreneur Marcus Lemonis. Lemonis, who started Camping World, spends the show's hour-long episode working with a business that, according to the Profit website, is "desperate for cash and ripe for a deal." Lemonis then works with the company to help it grow in exchange for his investment in it. His end goal is to "save the business and make himself a profit."
If the company is new to you, Detroit Denim is an apparel manufacturer that makes men's and women's jeans, bags, aprons and other accessories. Its flagship store and factory are located in Rivertown at 2987 Franklin Street in Detroit.
Detroit Denim started in 2010, although its website story says it started decades earlier when founder Eric Yelsma was a teen. That is when Yelsma found his talent in sewing and designing clothing. He made his own jeans, and that was the beginning of a life-long interest in making clothing.
Fast forward to 2017, and Detroit Denim was ready to grow. The Detroit-based company was in a relatively new location, and it wanted to build a sustainable jeans business using all-American products and domestic production. But that was easier said than done. They started meeting with Lemonis in the late summer and early fall, ready for his form of "tough love."
In the episode, Lemonis takes a hard stand on Yelsma's approach to Detroit Denim, asking him to give his partners and employees more of a say in how the business is run. Lemonis also encourages the staff to explore their creativity, add retro or consignment designs to the mix and streamline processes to make it easier and faster to make its products.
There is fighting. There is resistance. There is anger on both sides of the conversation. Yet by the end of the episode, Detroit Denim has learned that its clients love having retro products, that they can take hours out of the production process and that Yelsma can grow as a business owner.
Having met and interviewed Yelsma before, it's not surprising that he would want to protect the brand he has worked hard to create. Detroit Denim is well known for its quality and style, and Yelsma was right to highlight that to Lemonis. But it also was good to see Yelsma and his team have an open mind when it comes to trying new things.
As a result of the show, Detroit Denim has a higher profile than ever. There was a show-watching event at a local restaurant for people to watch the episode when it went live. There have been lots of social-media ads highlighting its products and the story is getting lots of talk on websites. The company also is offering discounts on its website if you saw the show and came to check out its jeans and related products. All in all, Detroit Denim's appearance on "The Profit" seems like a success.
To watch the full episode, click here.