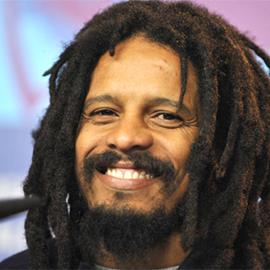 Although my father's calling was music, mine is coffee. Not just any coffee, but coffee that is sustainably grown and ethically farmed.
Coffee is an $80 billion industry and is second only to oil as a global commodity. Changing the way such a large commodity is grown, produced and distributed—in a direction toward greater sustainability—will have an enormous impact on local and global communities and economies.
Before I outline my own experiences in the coffee business and why I insist on sustainable practices, it is worth taking a quick look at the big picture. A casual glance reveals that eco-consciousness is everywhere in the business world these days. Increasingly, experts are not only touting the environmental value of being green, but also stressing how it can help a company's bottom line.
Take Whole Foods and United Natural Foods, for example. Both have been the darlings of the green movement, but also of Wall Street as both companies' stocks have been huge for the past few years. According to a Nielsen Global Survey of Corporate Citizenship released in 2011, two-thirds of consumers around the world said they prefer to buy products and services from companies that have implemented programs to give back to society.
When I started my coffee business, Marley Coffee, in 2007, I knew it was important to support local communities and the environment through a range of sustainable and ethical practices. All of the coffees my company produces are either Fair Trade Certified or certified by the Rainforest Alliance.
[SYSTEM-AD-RIGHT]My attitude regarding the importance of sustainability is actually rooted in my experiences as a child. My earliest memories of coffee stretch back to my childhood. I remember my grandmother drying wild coffee berries in the sun, then hulling and roasting them for her own cup of coffee each morning. The care with which she went about this daily task—so in tune with the land—deeply impressed me and has stayed with me ever since.
Furthermore, my father always said that he wanted to retire one day to the coffee business, which has a long and rich tradition in Jamaica. I also feel deeply imbued with the philanthropic spirit that my father celebrated through music. I knew I had something that I wanted to do in life besides help myself. Operating a coffee company is my way to build a sustainable business where I am not only benefiting myself, but also creating an opportunity for coffee farmers. It gives me an exhilarating feeling that I can do something with my spirit where I am helping people, not just myself, but growing a community built on sustainability.
The importance of giving back to the community and supporting the environment are the two values that inform everything we do at my coffee company. We are intimately involved in a variety of community outreach activities, and have made sure that we source our beans in ways that have minimal impact on the environment. It also gives me great pride that I am able to provide opportunities to coffee farmers in my native Jamaica and at other sites where we source our beans. When it comes to distributing our products, we make sure that our partner companies share our values.
With my family business, I associate the word ITAL, which rhymes with—and is derived from—the English word vital. All of our products live up to the Rastafari standards of ITAL, standing for all things pure, true and vital, and which insists that all products are sustainably grown, ethically farmed and artisan roasted.
I believe it is important for a company to give back to the community in which it does business, and that a green strategy is relevant for any company whose business involves working with the land. I feel it is likely that more companies will turn to sustainable strategies as a way to attract customers in the future. I also believe that a company can leverage its sustainable activities to a considerable extent when it seeks to place its products into a wider range of markets. A little care for the environment goes a long way.
Any coffee company that maintains the principles I have outlined above will raise the bar for the entire industry.