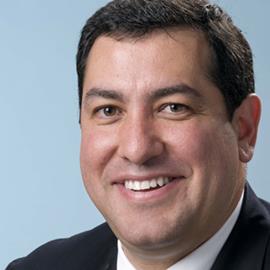 For companies that might want to go green, a major motivation has always been another kind of green — money. One standard line of thinking goes that businesses—especially small enterprises with limited capital—can't afford to install new technologies or even to replace or retrofit old ones, let alone invest in energy efficiency or renewable energy in or on their buildings. Instead, they're focused on investing capital expenditures into a new machine or piece of equipment that produce consumer products instead of green capital expenditures that avoid costs like energy. In other words, they are focused on the asset and revenue sides of the ledger instead of the expense side. But recently, a new way of thinking is emerging that's turning that paradigm on its head; it posits that more and more, businesses can't afford to not go green.
Across the globe, governments, multinational businesses and financial professionals are looking at the economics of climate change and coming to the same conclusion: In order to increase and sustain economic growth, businesses must become more environmentally sustainable. And that's the bottom line that may help more business leaders jump on the green bandwagon; as admirable as any sustainability efforts may be in helping the environment, what these efforts really do is contribute to the positive financial performance of business and industry. It's true—sustainability measures positively impact a business' financials either through representing positive NPV investments or by avoiding rising expenses such as energy.
This is a realization that is echoing throughout the globe, from corporate boardrooms of major multinationals to the front offices of mom-and-pop shops. Last week's A-list conference in Davos, Switzerland, devoted an entire day to discussing the threat of climate change—the economic threat, mind you. There, World Bank President Jim Yong Kim made a call to address climate change economically, with carbon taxing, green bonds and climate risk assessments from companies.
In fact, Risky Business is the title of a study recently commissioned by a group of high-powered moneymen and policymakers, looking at the financial risks associated with climate change. Coca-Cola and Nike are just two of the giant multinationals that recognize the potential impact of climate change on their bottom line and thus are making broad operating decisions that aim to make their corporations more environmentally friendly (and to sustain a growing bottom line).
[SYSTEM-AD-RIGHT]Small businesses across the United States are also seeing the light, in terms of the economic value of energy efficiency and green technologies. From California to Pennsylvania, Alabama to Colorado, local businesses are trying to reap the financial benefits of going green.
Philadelphia is making wholesale efforts, as its mayor has made it his goal to transform Philly into the country's greenest city. It's not there yet, but it's made great strides. The mayor of Dayton, Ohio, is calling for greener business practices. And here in Bridgeport, Conn., the site of the world's second-largest fuel cell farm, the mayor is revitalizing the city through a green agenda and leading the way.
In Connecticut, we are operating the nation's first Green Bank—the Clean Energy Finance and Investment Authority (CEFIA). Administered by CEFIA, the Commercial Property Assessed Clean Energy (C-PACE) program provides upfront financing to add smart energy upgrades to buildings. The owners of 855 Main Street in Bridgeport, Conn., saved $240,000 in energy savings in one year alone simply by replacing the building's windows and overhauling the HVAC systems. They did it through C-PACE without the need for upfront capital, but instead through the use of a benefit assessment on the property. The energy savings being achieved as a result of the smart energy upgrades exceed the benefit assessment payments—thereby delivering positive value to the bottom line for the property owner … and of course the environment!
Just last fall the Yale Center for Business and the Environment cohosted a conference titled Sustainability Marketing: The Power of True Stories. The meeting dealt with this very question: Specifically, how can improving sustainable practices increase the bottom line for companies? Leaders from green-leaning businesses such as Applegate Farms, Stonyfield and Patagonia, as well as multinational Unilever, were on hand to discuss the issues raised. No one had all the answers, of course, but there seems to be a consensus on the basic principle of going green to make green—which is really just a business-angled version of the common CSR phrase of doing well by doing good.
Going green to make green—that's a win-win on which we all can agree.