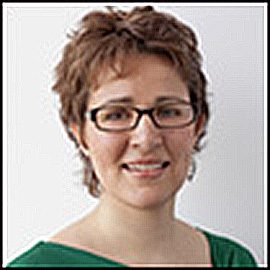 By Ann Camden
May 9, 2013
It seems like just a few years ago that hearing the word "engagement" at the office meant there'd be congratulations, oohs and aahs, and probably cake served for a happy and excited team member.
The current ascendance of "engagement" in organizational culture closely parallels this personal meaning. It implies a strengthening of ties, certain pledges or commitments, and the hope of a mutually beneficial, long-term relationship.
And as businesses rush to "engage" with employees and customers, there's another parallel: risk of failure. The effort can backfire like a shotgun wedding if it's not thoughtful, sustainable and measured.
As a business communications agency, the primary responsibility is to help clients identify their goals and find new and resourceful ways to build a culture of sustained employee engagement that translates to a better customer experience and better results for the company. Success depends on striking a balance between what's good for each party: the company, the employee and the customer.
It's not about the shoes
Zappos, the company best known as an online shoe retailer, has successfully built a sustainable model for employee and customer engagement. The company's laser-focused mission statement: "To provide the best customer service possible," leads to an all-encompassing emphasis on culture and employee engagement. As CEO Tony Hsieh put it in a blog entry, the company didn't want its brand to be, "just about shoes, or clothing, or even online retailing-¦We wanted to build our brand to be about the very best customer service and the very best customer experience. We believe that customer service shouldn't be just a department, it should be the entire company."
Culture and employee engagement are the keys to this mission, and Zappos is committed. For example, all new employees go through the same, customer-service-focused, four-week training program. After one week, they're even offered $2,000 to quit, ensuring they aren't just there for the short-term paycheck. (Fewer than 1 percent accept.)
Zappos now provides consulting and training to companies looking to emulate its success, through a business called Zappos Insights. Businesses can learn how to improve customer service, develop inspiring core values and empower employees to excel in the organization.
A major component of the Zappos way is a strategic focus on making a personal emotional connection (PEC) with customers. Zappos call center representatives are the key to this. Although fewer than 5 percent of customers will talk with this team, Zappos views these interactions as critical opportunities to make that emotional connection. These touchpoints are measured through a short three-question survey, and employees are encouraged to follow up with personal thank you cards to customers. The team even tracks the number of cards sent each day -" real time on a white board where everyone can see it.
Tougher in B2B?
One could argue that since we all buy shoes, it's relatively easy to connect employees with shoe-buying customers. It can be more challenging for manufacturers whose products aren't household names. But communicators are finding ways.
Syngenta, a life sciences company with more than 5,000 U.S. employees, recently embarked on a program under the headline: "I am the customer experience. We are the Syngenta advantage." Using sensing sessions and community-led leader groups, the program is working to reinforce that each individual is part of something larger, and even in an innovative, R&D-based organization, it's the people who can truly differentiate the company from its competitors. Through numerous acquisitions, organizational changes and process changes over the years, leadership has found that it's critical to remind employees that everyone's role, throughout the company, impacts sales transactions and ongoing customer relationships.
Caterpillar, working with Kenexa (an IBM Company), compared data from employee surveys to performance metrics to show the correlation between engagement and performance at its equipment dealers. The company found that dealerships with higher employee engagement scores exceeded quarterly performance targets 40 percent more often and achieved customer loyalty scores 5.3 percent higher than other dealerships. Caterpillar set up focus groups to better understand and learn from these top-performing dealers.
Engagement = Performance = Success
We can all cite examples of employees who represented their companies positively or negatively: an airline gate agent who helped change a missed flight-¦a sympathetic insurance agent who simplified the claims process-¦or a repairman who showed up hours behind schedule. Engagement matters. It creates enthusiastic, satisfied and loyal employees who drive happy and loyal customers -" for both business and consumer audiences.
Aon plc, a leading global provider of risk management, insurance, and human resources solutions, summarized research from more than 3,100 organizations around the world in 2012 Trends in Global Employee Engagement. The executive summary defines engagement: "Engaged employees deliver better performance, which is critical for business success. They understand their role in the business strategy, have a strong connection and commitment to the company, are more involved, and strive to go above and beyond in their jobs. The bottom line is that employee engagement matters -" now more than ever. "
The Council of PR Firms, in research conducted with Harris Interactive in 2012, found that corporate reputation, including attributes such as, "has excellent leadership" and "has good employees," contributed to customer purchase consideration and recommendation across several industries.
As corporations consider "popping the question" to their employees, a few themes will likely emerge:
Employee engagement can't be superficial. It needs to be well thought-out -" just like a marriage proposal.
While the duration of campaigns may vary, the commitment and resourcing must sync with the culture of the company and be true to its mission, vision and values for the long-term.
And finally, like any good engagement and marriage: the ones that last are the ones built on substance.
Ann Camden is senior vice president and managing director- Employee Engagement, Gibbs & Soell Business Communications. Gibbs & Soell Inc. is an independent business communications firm founded in 1971. Headquartered in New York, Gibbs & Soell has offices in Chicago, Raleigh, N.C., and Basel, Switzerland. Contact Camden at [email protected] or (919) 870-5718.