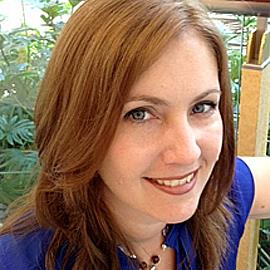 By Lisa Meloche
Sept. 27, 2012
A well-planned health fair can boost attendance, interaction, and improve the health of your employees.
Company health fairs are becoming an increasingly popular way to highlight the importance of health to employees. Creating an event that is well attended, educational, and supports long-term health management can be achieved by following some of the ideas below.
Planning for the event
Start planning your health fair at least six months in advance. Assemble a planning team for the event. This might be the human resources department or it can be representatives from various areas within the company. Select a theme for the event and encourage all vendors to support this theme at their table. Themes can revolve around a health related topic, a season, a charity, or a popular movie. For example, a theme Don't Gamble with Your Health provides several decorating and game ideas. Determine the best time of year to hold your event consider company peak periods and facility needs. For example if space is limited within your office, select a date during warmer weather and hold the event outside.
Gain support from executive leadership
It is critical for leadership to support the health fair and encourage employees to participate. Promote the event to leadership well in advance, encourage feedback, and involve them in encouraging employees to participate in the event. Health fair attendance can be greatly impacted if participation is frowned upon by departmental management and immediate supervisors.
Involve your insurance providers
Your insurance providers are your partners in employee health. A health fair is a great time for your employees to interact with their insurance provider to learn more about their benefits and the health resources available to them through their insurance plans. Many insurance providers have additional programs and services available specific to health fairs and employee education.
Include health related services and associations
Traditional health related services offered at health fairs include flu shots, blood pressure screenings, cholesterol screenings, chair massage, stress management presentations, etc. Including these services in your health fair reminds employees to proactively manage their health. The convenience of these services can also help employees identify potential problems even before symptoms start to appear.
Invite participation from national associations such as American Cancer Society, American Diabetes Association, or the American Heart Association. These associations have educational materials and resources to share with your employees.
Include fun activities
Employee health fairs should also include a variety of fun activities to further entice employee participation and is a fun way for employees to reduce stress. Invite a local chef or nutritionist to offer a cooking demonstration such as easy to make salads, lunches the entire family will love, or healthy desserts. This might be a combined initiative with a company barbeque or potluck lunch. Your local police and fire departments may have educational and interactive activities to include. Consider making it a family affair and encourage employees to invite their spouses and children.
Planning for multiple locations
If your company has many locations, decrease your planning and communication time by selecting vendors that are able to support multiple locations for your health fairs. If the other locations are too small to support a health fair, request additional materials from your vendors to make available to the employees at the other locations.
Kick off long-term initiatives
Health fairs are a great time to introduce your employees to long-term health initiatives within the company. Long-term initiatives can include employee paid programs such as weight loss programs, smoking cessation programs, chair massage services, stress management classes, walking programs, etc. These initiatives can stress the importance of ongoing health maintenance to your employees rather than just a once per year event.
Lisa Meloche is President of Bodywork Alternatives a national on-site chair massage service for employee health fairs, employee appreciation, customer appreciation and special events. She can be reached at [email protected].