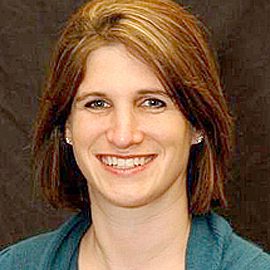 By Allison O'Kelly
Sept. 27, 2012
We are ostensibly in the midst of an economic recovery, but one need only turn on the news to see that Americans are feeling anxiety about the future. Some are unemployed, underemployed, and some have given up, but so many others are using this opportunity to start down a new path. From a jobs perspective, here's one to consider: a career in professional staffing.
Companies are hiring around new staffing models that better address the work preferences of the American workforce and are seeing positive results from it. Professionals are motivated to gain new work experience and try a different career path, which has led to many positive life changes.
Staffing industry outlook
The human resources/professional staffing industry is a progressive change agent for the shifting economy and an important resource for companies as they look to strategic growth both near- and long-term. In fact, from July 2009 to July 2011, the U.S. staffing industry led the way in job creation, topping the numbers of all other industries. Search and placement sales increased by nearly 23 percent in 2010, and there is a lot of growing yet to be done. The Bureau of Labor Statistics listed employment services as a top 10 industry for wage and salary employment growth between 2008 and 2018.
The science behind the positive outlook of the professional staffing industry lies with its long history of economic shifts. This industry can profit in any economy because there will always be an American workforce; it's just the specific requirements that change. For example, in a recession, on-demand professional staffing grows. Companies find value in the transitory nature of this workforce in order to make quick staffing decisions as dictated by the business. Given the broad stroke changes in industry and an increasingly mobile workforce, the appeal of on-demand, specialized professionals will continue to grow this industry segment.
Strength in franchising
Another business sector on the rise is franchising. People are generally more risk-adverse during a down economy, and a franchise lessens the risk by offering a ready-made business concept. Among the advantages a franchisee enjoys over someone starting a brand new business are a recognized brand and a network of advisers in the form of other franchise owners. Current franchising trends include greater assistance in marketing and obtaining capital, which franchisors are providing in response to current economic trends. For the many professionals seeking to change careers or become a business owner for any number of reasons-"greater work flexibility, autonomy, adventure, this is a very attractive option.
In particular, professional service franchises are gaining popularity. Whereas the traditional franchise is product driven and typically restricted by the necessity to adhere to a single operational approach, professional service franchises are more consultative and open to adaptation, largely due to regional business preferences and demands. This can be more appealing to some. Further, businesses and individuals alike are seeking more specialized, personalized services on a smaller scale. Franchises are well suited to this preference because they provide clients the reliability of a known brand along with the specialization of a unique, localized business.
The power combination
Now consider professional staffing franchises. Both professional staffing and franchising are thriving business sectors, and they come together to create an exciting opportunity. Professional service franchises, particularly those in the staffing industry, have lower startup costs than other types of product-based franchises. For example, the professional staffing franchises available for sale on Entrepreneur.com start from less than $30,000. Compare this with restaurant franchise opportunities, which commonly start in the hundreds of thousands of dollars.
They also have lower operating costs since startups are typically home-based businesses with no inventory needs. Because of this, franchise candidates can usually make the investment using their own funds or with minimal help from friends and family, thus eliminating the need for financing.
A professional staffing franchise is a good opportunity for business-minded people in any number of industry sectors. In our experiences, most successful franchisees have sales experience and a background in some kind of professional services industry. A person who is autonomous and entrepreneurial, but seeking the support of a corporate team and network will find success with this career choice.
When choosing an organization with which to partner, one that traditionally performs well in both slow and boom times is the better bet. The professional staffing industry is stable and growing; by 2015, it is expected to reach $100 billion, analysts report. As professionals continue to seek new job and career options, growth is expected in this franchise sector.
Allison O'Kelly is founder and CEO of Mom Corps (www.momcorps.com), a staffing firm specializing in alternative workplace solutions. While its core focus is on staffing placements, Mom Corps also consults with organizations nationwide on flexible staffing. She can be reached at [email protected].