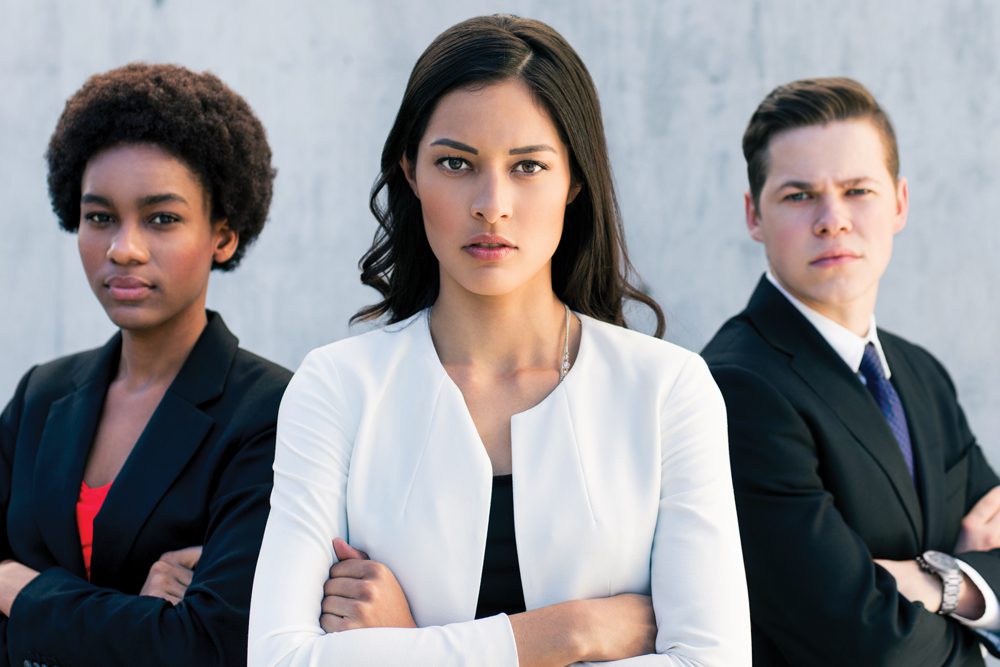 Get ready to rumble, business world. The matchup between the two toughest generations is about to begin.
In this corner: millennials, the generation the Pew Research Center calls the first group to come of age in the new millennium. Born between 1980 and 1995, millennials are the largest generation in today's workforce and are entering management and the C-suite as their careers mature. Critics may call them narcissistic, in part because they were raised by the baby boomers, but millennials reject that term and point out their dedication to world change and workplace improvements.
In this corner: Generation Z, also known as the first digital natives. Born with a smartphone in their collective hand and having a keen eye for entrepreneurialism, Gen Z is considered more akin to their grandparents than any generation before them. They're cautious, serious and out to make a difference. Born between 1995 and today, these multitasking experts are said to be ready to ignite any office they enter. They are just starting to graduate, and companies would be wise to prepare for their arrival.
The boxing ring where these two fierce competitors soon will start to meet is the workplace—battling one another for supremacy in the cubicle, the boardroom and, ultimately, the CEO's corner office. Generational experts say millennials and Gen Z have plenty in common, such as an innate understanding of technology. However, their differences pose a challenge when it comes to human resources and workplace management.
"It's a misconception to think that anyone young is the same—you cannot lump them together as one big group," said Jonah Stillman, a Gen Z entrepreneur and one-half of the Gen Z Gurus, a father-and-son team that specializes in understanding this key generational group.
"Gen Z and the millennials are different in certain ways. They're two drastically different generations. The question is whether they'll work together well. And the answer is not necessarily. Millennials will be the frontline managers for Gen Z and their work styles are different. The differences between generations go beyond birth years—it shapes their unique outlook on the world as consumers and employees."
Gen Z as realists
Stillman is co-author (with his father David) of "[email protected]," a book that introduces the seven traits of Gen Z for employers who want to recruit and retain this "next" generation. Graduating from high school in 2017, Stillman was a champion snowboarder before hanging up his helmet to pursue a consulting and speaking career on Gen Z issues and workplace attitudes.
For example, Gen Z is a "do it yourself" kind of generational group, he says. That plays out in their workplace communication style. They are not as collaborative as some groups; they have an attitude of "I've got this on my own," said Stillman. As a result, Gen Z may need more mentoring and guidance when it comes to collaboration, especially considering how important it is to corporate America.
"Generation Z is made up of realists and that's a positive," he says. "Millennials wanted to enter their brand-new job and completely change the organization on the first day. They have grandiose ideas. That's great, but Gen Z doesn't work that way. They want to work their way up and that may be more refreshing to their employers."
Members of Gen Z are also realistic about working within a corporate setting and showing loyalty to a company. They're the generation that will stay for a decade or more in a workplace if they feel like they have promotional opportunities and an employer that is investing in them, Stillman adds.
Another thing that will separate millennials from their Gen Z counterparts is their motivation on the job. Millennials in surveys said they wanted a job that had meaning— they wanted to be able to move the needle in a way that changed the world, Stillman said. Gen Z, which lived through their parents' career changes and felt the impact of the Great Recession acutely, is looking for financial security in a real and meaningful way.
"Gen Z does care about the world, but they also understand they need a job that provides for a family and can keep a roof over their heads. They know they can find meaning in their lives outside of work, such as through volunteerism and contributing to issues and causes they feel passionate about," he said.
Another aspect of Gen Z that may create adversarial relationships with millennial co-workers is this younger generation's bonds with its higher ups. Gen Z, which was raised by Gen Xers, has a lot in common with their parents and grandparents—their values, drive and competitiveness resonates with Gen X and the baby boomers, Stillman said. Millennials, meanwhile, may feel out of that loop because of negative stereotypes about them as shown in the media.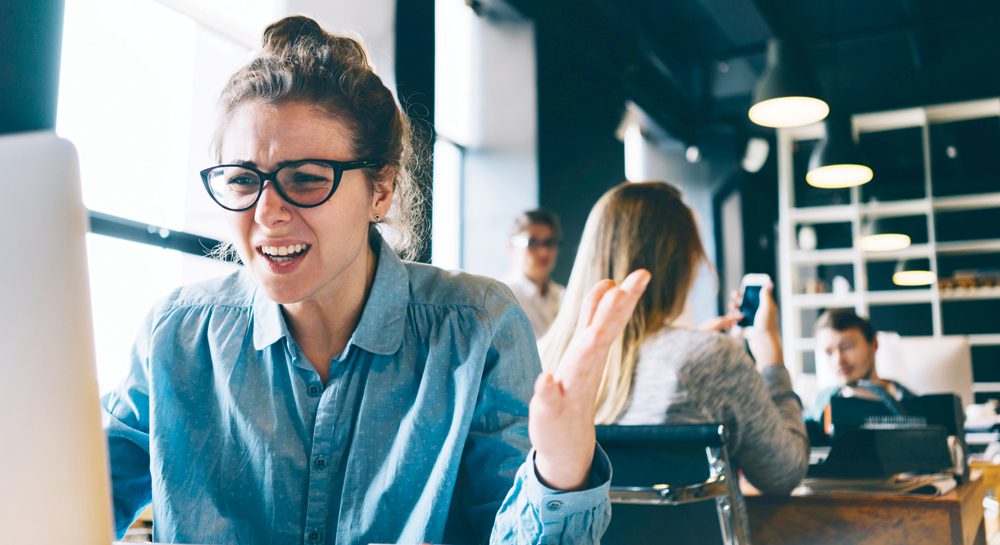 Millennial advantages
Millennials have their advantages, said Dr. ArLyne Diamond, a leadership, management, professional development and organizational development consultant who specializes in people and processes in the workplace. Diamond, who also has authored several books on the workplace, sees millennials as having a head-start of sorts in office etiquette and advancement.
Moreover, millennials are able to separate themselves from technology issues, largely because it wasn't something that was omnipresent in their lives. Studies have shown that Gen Z may have challenges in this regard because smartphones, tablets and e-readers are like an addiction—research even indicates their attention spans may be shorter than other generations because of this connection.
"Millennials have grown into their jobs. They've matured. They're now comfortable within the workplace. They have a work ethic. They know the rules of the road," Diamond said. "They're willing to learn. They're willing to take on mentors. That's a real advantage."
As millennials are tasked to train the up-and-coming Gen Z worker, clashes may occur as the two groups realize there are different expectations of the workplace, Diamond added.
"Gen Z will need training on how to be a worker and how to handle themselves in the office. It can be everything from coming in on time to dealing with customers to how to offer new ideas," Diamond said. "Gen Z is going to need to learn that most big companies have a chain of command—you have to work through the system to get things done. Millennials already know that."
These issues between the generations, especially between Gen Z and millennials, are likely to come with some uncomfortable conversations and organizational change, said Curtis Odom, a veteran talent management expert to Fortune 100 companies.
"If your organization's leaders can commit to creating a culture that truly welcomes, appreciates, and values employees for their contributions, then an inclusive bridge can be built between the workplace generation gaps to effectively attract, engage, and retain the top talent needed to get tangible business results in today's multigenerational organization," added Odom, who is also president of Stuck On Start Coaching, a boutique career coaching firm working with organizations to onboard recent college graduates, and also retain millennial top talent in their culture.
Millennials have been watching these workforce changes, and they understand more than any other generation that a flexible leadership style is best, Odom said. So while baby boomers and the Silent Generation may try to manage people in the same style as things, such as budgets and timelines, millennials innately understand that you must lead people with influence and persuasion.
To that end, if millennials grasp the best traits of Gen Z, they are likely to be powerful workplace leaders, Odom added.
"I've got a Gen Z student in my classroom at Northeastern who is from Dubai and has worked in Hong Kong—that's an impressive person. Think of all of the experience she possesses," Odom said. "Gen Zs like her want to show what they can do for employers. They want to be thrown into the fire right away if you give them two things: feedback and support. That's all they want.
"They're not afraid of making mistakes. Think of Elon Musk—how many rockets has he blown up, yet we still think of him as a genius. Gen Z understands that mistakes help them achieve mastery," Odom added. "Millennials and others in senior leadership would be wise to let them figure things out on their own and give feedback later. Don't focus on their mistakes. Help them do better."
Real-life experiences
Zilphia Martin is an example of someone who sits on the cusp of both generations. She graduated high school in 2012, but immediately she jumped into a five-year Master's program in Computer Information Systems and Intelligence Analysis at the University of Detroit Mercy. She worked throughout that time, giving her real-work experience. But she also sees how newcomers to the work-force, such as Gen Z, are treated.
Martin, who graduated from UD-M in 2017, now works as a team leader at Southfield-based Secure-24 in its Security Operations Center. Today, she trains incoming Tier 1 security analysts and prepares them to work in the field with demanding engineering teams.
"You need to have the confidence to convey your services and values to your clients and to senior management, as well," Martin said. "If you get to know the system, you can avoid certain pitfalls and get to know how things work. Will you know everything (as a new employee)? No. But you can show that you want to gain that understanding and learn how to work together. That's value added for everyone."
Adam Russo opened COM 616, a Grand Rapids-based strategic public relations company, knowing that as a millennial—he's now 33 years old—he may find some challenges in starting his own business. But what he has found is that he is able to bridge the gap between tech-minded Gen Z interns and his baby boomer clients in a way that helps him grow and expand the business.
For example, a Gen Z intern may be ready to fire off an email covering a client's social-media strategy that is bare bones—it doesn't have a polite greeting or other necessary information that sets a professional tone. A boomer reply may show concerns that Gen Z may not understand, so X offers his take on the conversation. This ensures both sides get what they want and everyone finishes the project satisfied.
"You have to acknowledge the differences, but be proactive in communication," especially when working around sensitive issues such as generational stereotypes and perceptions, Russo said. He believes all generations bring strategic value to an organization—you simply need to look for it.
That is why he was excited to open his own business in 2014, with the understanding that being a millennial may be the first thing potential clients saw in him. He then made a point to meet with as many people as he could, work with a variety of clients of all sizes and backgrounds and show his willingness and enthusiasm to seek professional mentors as he grew.
His professional experience includes working with global brands like Haworth and Amway, and regional companies like Varnum and Comcast, as well as nonprofits like the Mosaic Film Experience and Sunset Retirement Communities. He also is an adjunct public relations professor at his alma mater, Grand Valley State University.
Today, COM 616 has two full-time employees, an intern program and strategic partners that collaborate on projects. Russo is proud of the business he has built and excited for the opportunities to come, as he brings in people of all ages to his company, especially those who are Gen Z and beyond.
"It comes down to listening to one another and valuing the different perspectives that each individual and generation brings," said Russo. "I think we can all learn from each other (allow your ego to not get in the way of listening on how to do different things; different perspectives we all bring to the table). If we can leverage our differences, it brings a better outcome for everyone."