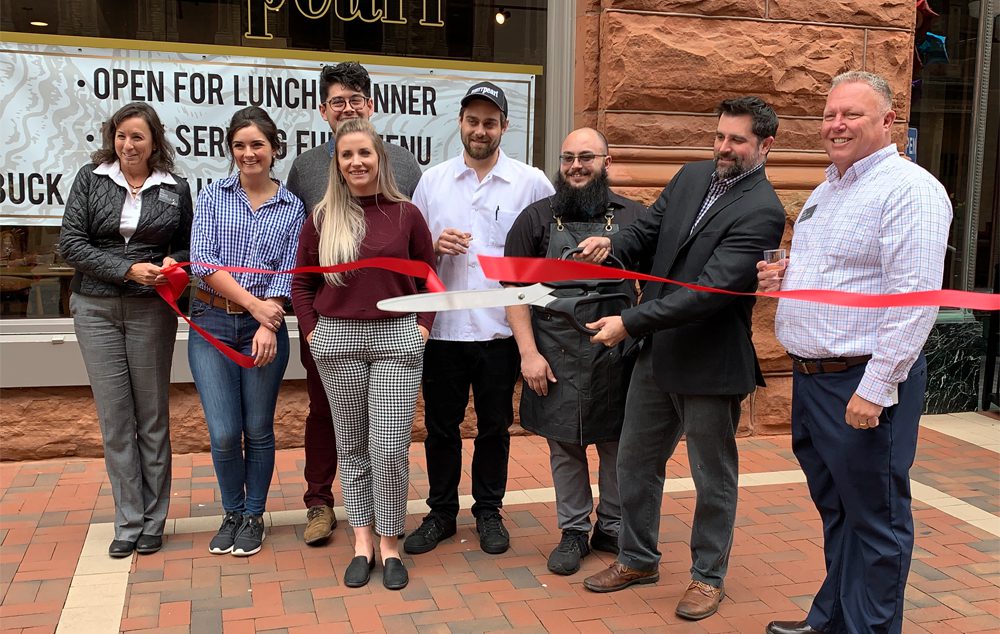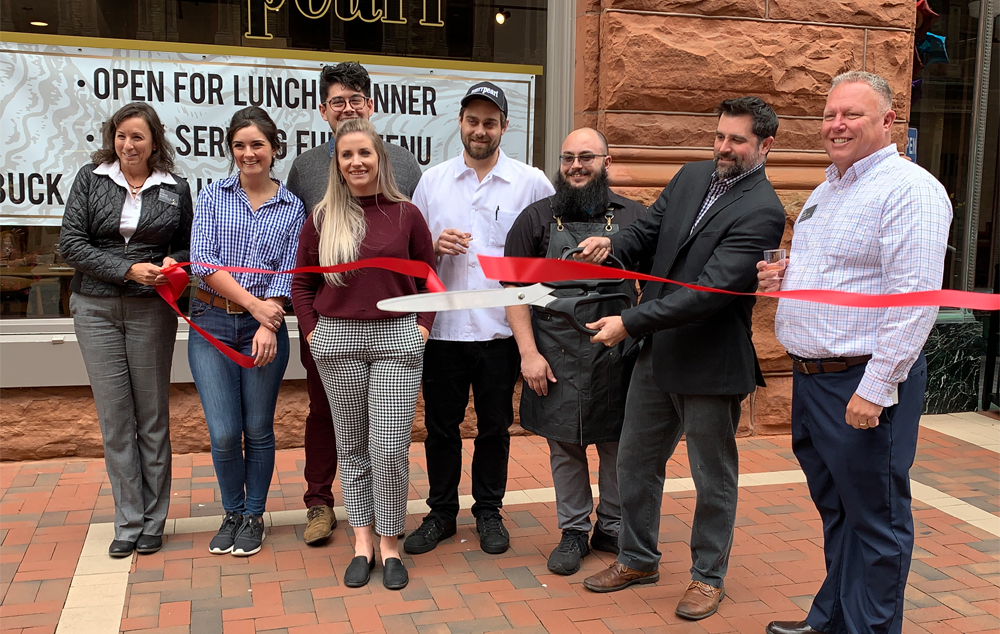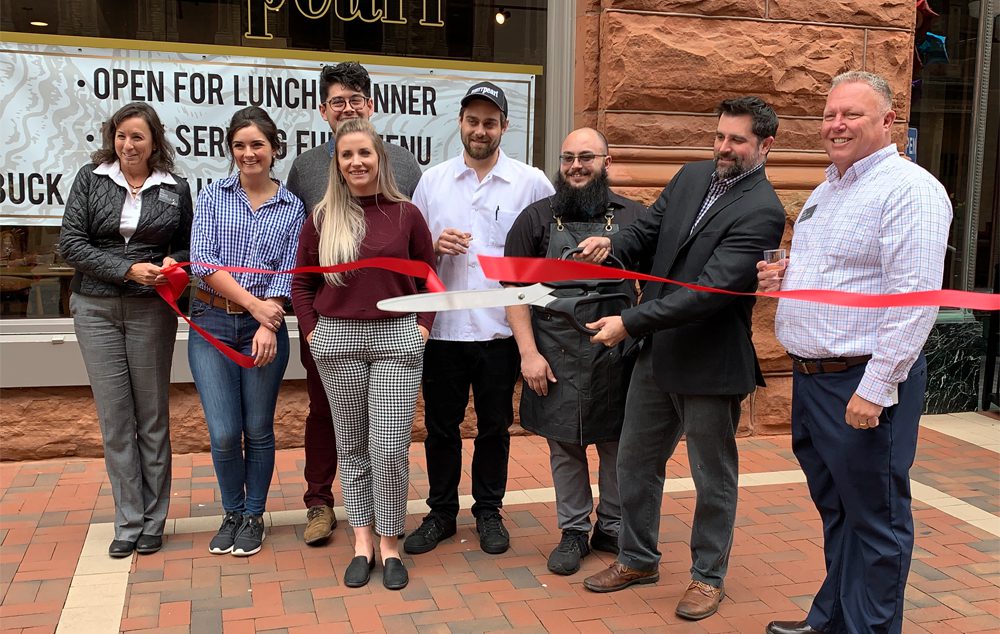 That didn't take long.
After a brief hiatus, a familiar wine tasting room on the corner of Pearl & Ottawa has been reincarnated as an "adventurous new restaurant" with craft cocktails and an extensive food menu.
The New Forty Pearl opened with a ribbon-cutting ceremony at its 40 Pearl St NW location in Grand Rapids. The restaurant featured "Happier Hour" specials all day, including "Buck a Shuck" oysters.
The New Forty Pearl, now outfitted with a full kitchen, showcases the "finest Michigan made wines and spirits" by pairing them with adventurous plates, including oysters, shellfish, charcuterie, wagyu beef, salads, sandwiches, and rice bowls.
"The New Forty Pearl represents our passion for quality and integrity in products we serve," said Justin Dalenberg, managing partner of Forty Pearl and co-owner of Grand River Brewery & Distillery in Jackson. "We are excited to launch The New Forty Pearl as a celebration of our thriving food scene. We bring a unique experience to Grand Rapids that focuses on a high level of service and passion for food and wine that is unbound by our team's endless talents.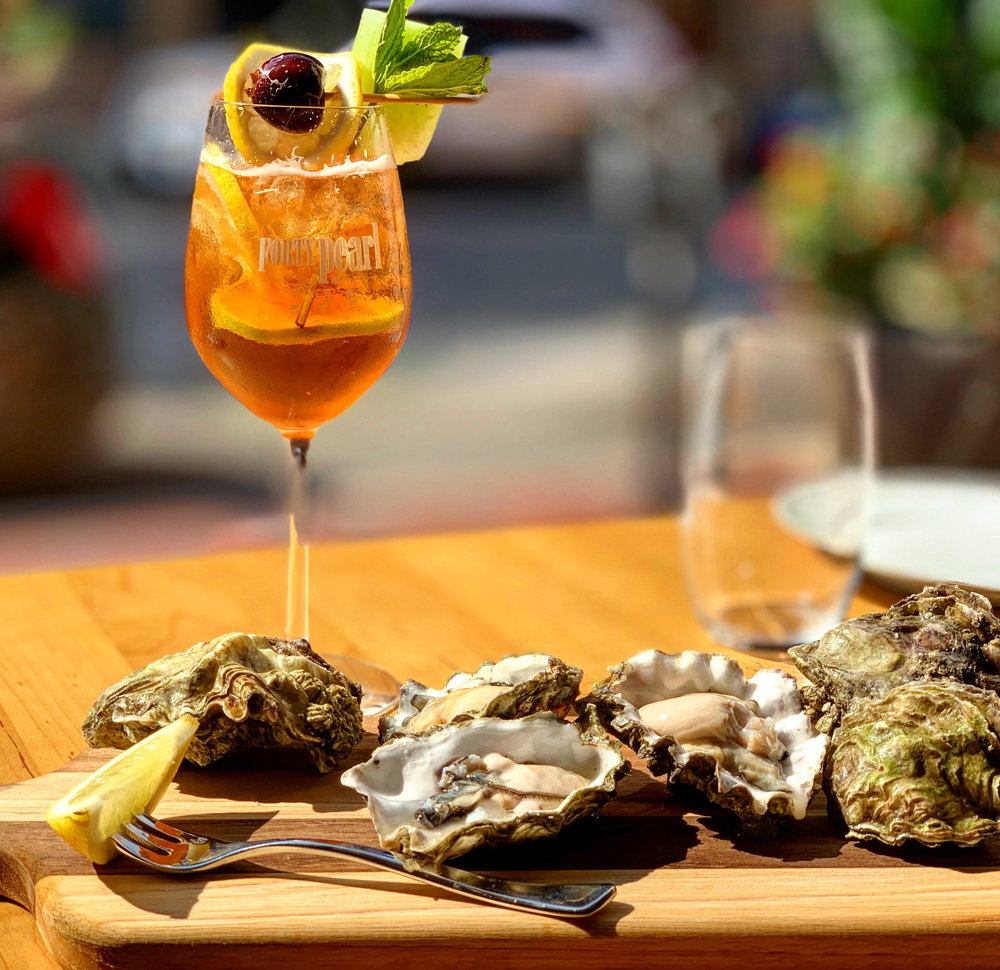 "Our mission is to create a memorable, quality, and consistent experience that excites the palate and enriches the soul," Dalenberg added. "It will be our humble pleasure to fill what we think is a gap in the Grand Rapids Restaurant scene.
The New Forty Pearl is a partnership between Jackson's Grand River Distillery and Grand River Bakery, Leelanau Peninsula's Brengman Brothers Winery, and Old Missions Bonobo Winery. The restaurant will be open 11 a.m. to 10 p.m., Monday through Thursday; 11 a.m. to 11 p.m. Friday and Saturday; and noon to 9 p.m. Sunday.