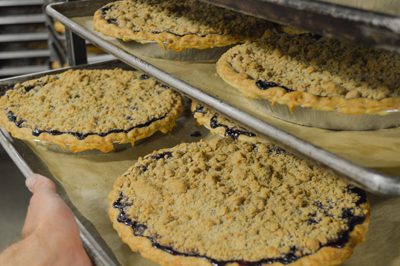 Here are some facts you probably don't see every day:
—The food and agriculture industry contributes more than $10 billion annually to Michigan's economy, according to the Michigan Department of Agriculture and Rural Development.
—The agriculture sector employs 923,000 people or nearly a quarter of the state's workforce.
—Michigan produces over 300 commodities on a commercial basis, including tart cherries, blueberries, dry beans, floriculture products and cucumbers for pickles. According to the Michigan Farm Bureau, that makes our farm economy the second most diverse in the nation behind California.
And here is something else to consider: The winners of Corp! magazine's annual Food and Agriculture Awards are huge contributors to that economic impact.
Annual event honors those who are 'source of pride'
Each year, Corp! magazine honors a batch of companies that continue to make the agriculture industry a source of pride and economic growth for Michigan.
This year, winners were feted during the Michigan Celebrates Food and Agriculture Gala held April 9 at the VisTaTech Center in Livonia.
A note about our Food and Agriculture Awards criteria: In addition to honoring food producers and processors, Corp! also recognizes creativity and success within the food-related retail sector, including restaurants and other storefront operations. We consider them a vital part of the web that literally injects flavor into the lives of Michigan residents. We are honoring organizations in four self-explanatory categories: Beverage Masters, Growth Gurus, Industry Allies and Tasty Trailblazers.
Here are synopses of your 2018 Food and Agriculture Awards winners:
Beverage Masters
18th Amendment Spirits Co.
Muskegon
18thamendmentspirits.com
18th Amendment Spirits Co. distills spirits from local ingredients, and also serves cocktails and food featuring wood-fired pizzas at its Muskegon locale. It also offers membership in its Scofflaw Society, which for $75 a year provides such perks as free swag and drink discounts, according to the 18th Amendment website.
Ashe Supply Co.
Detroit
ashesupplyco.com
Last year was "crazy great" for Ashe Supply Co., a craft coffee roaster based in downtown Detroit. "January 2017 marked our one-year anniversary, and in that year we experienced a lot of wins as well as loses," said co-founder A.J. Nichols. "We have a big-picture goal for ourselves, but you don't just get straight to it. Each day is a game, and if you stay focused on winning one day at a time, you'll find yourself playing for the Stanley Cup." Every month Ashe was able to expand its wholesale operations to local grocery stores, restaurants and cafes. In the second half of the year, the company opened a second cafe, next to Atwater Brewery. "We opened very soft in July and slowly over the next two months started to promote that we were actually open," Nichols said. On the whole, "2017 was a whirlwind and while all of the accomplishments have been amazing, they come with their level of challenges and a large learning curve for expanding larger than your initial startup alone," he said.
As operations expanded and sales increased,  so did the cost of goods and overhead — all things for which Ashe forecasted. "There are always unforeseen complications and costs when it comes to a build-out, for which we saw a few of those," Nichols said. "Our community grew, our family of staff grew, but as with any growth, things will fall through the cracks. I think we have learned a valuable lesson when it comes to scaling our business in the future. As an owner/operator involved in every aspect of the business, you have to pull away from certain areas and focus where focus is required. It's a scary feeling to walk away from your flagship to start a new location, but we felt confident in our staff to be able to do so." Now, Nichols is aiming to find the balance of focusing on the most important aspects of the business while maintaining efficiency in overall operations.
"(This) will be a year of applying what we know versus what we've learned so far in business and ultimately finding a harmonious balance of the two," he said. "For the moment we are not actively looking to expand to another brick-and-mortar location. However, if the opportunity arises, I can say we're crazy enough to tackle it. Accurately scaling wholesale options will continue, but the shops are a big focus this year. Adding new menu items and engaging our community more with a larger event schedule in both shops will be a big focus, as well as engaging an online community."
Ashe Supply has benefited from Downtown Detroit's resurgence. "With that growth comes the ability for a craft industry and product like ours to exist," Nichols said. "In the same regard, the growth has been pretty exponential, creating greater competition. While greater competition and saturation of a niche product can have a negative effect on a business, just due to the nature of more options for people to choose and try, it is greater for the overall economy."
Brewery Vivant
Grand Rapids
breweryvivant.com
Brewery Vivant, housed in a refurbished historic funeral home in Grand Rapids' East Hills neighborhood, lays claim to being the world's first LEED-certified microbrewery. Its website states that the core of Brewery Vivant is found at the crossroads of three passions: a love of the tradition and artistic approach of Belgian- and French-style beers; devotion to using local sources for ingredients and running the business according to the three pillars of sustainability—environmental integrity, social equity and economic viability; and sharing the experience of how beer and food can be paired to uplift the enjoyment of both.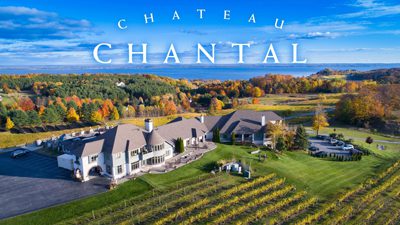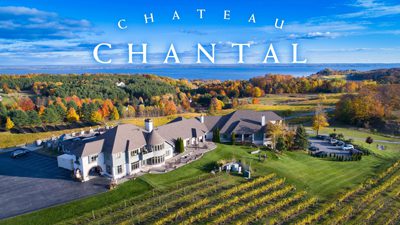 Chateau Chantal
Traverse City
chateauchantal.com
Chateau Chantal combines vineyards and a winery, a bed-and-breakfast, winding roads, fresh air and kind company, says CEO Marie-Chantal Dalese. Located on a 65-acre estate on Old Mission Peninsula, in one of the most scenic areas of the Great Lakes, it grows and produces riesling, chardonnay, pinot grigio, pinot noir, cabernet franc and other wine varietals.
"The greatest challenge in 2017 was the death of our founding winemaker, Mark Johnson," Dalese said. "Mark was approaching retirement and had been training and passing on his knowledge so the company was fairly prepared for his absence, but we were all personally heartbroken by the unexpected loss. The rainy summer and fall left our vineyard struggling and matched our emotional upset. The management team has united facing this adversity and we are planning positive growth in 2018." Growth opportunities involve getting onto store shelves and on menus. "We are spending more time and energy showcasing our wines to buyers, brewers and sommeliers," Dalese said.
"We are always affected by the greater economy, but the general public is coming to realize what a great resource we have in the vineyards and wineries in Michigan," she said. "We have for many years featured food and wine pairings. As more people experience the synergy that occurs during a meal featuring wine, the easier our job becomes."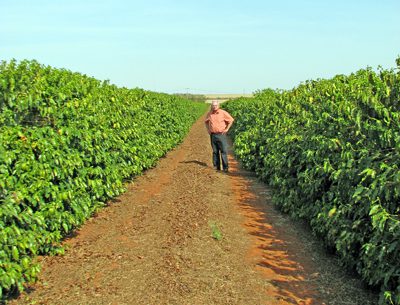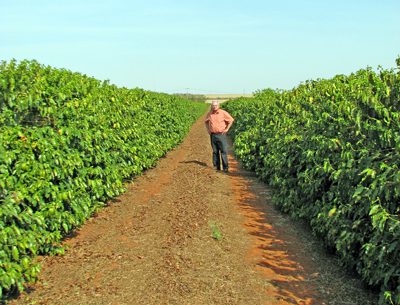 Coffee Express Roasting Co.
Plymouth
coffeeexpressco.com
Coffee Express Roasting Co. got its start in the 1970s importing, installing and maintaining espresso equipment, and it continues to work closely with a customer base of independent coffee shops and retailers. "Amidst a long trend of small coffee roasters popping up, we've kept and even enhanced our reputation as one of the top coffee roasters in the country," said Tom Isaia, president. "Also, we spent a good portion of 2017 building a gelato production space in our existing building." Gelato and sorbet production, which is now up and running, "will prove to go hand in hand with our coffee roasting, giving our customers even more reason to understand the quality format we've always maintained," he said. As a coffee roasting company that doesn't maintain its own shops, Coffee Express is continually supporting independent coffee houses to be as successful as they can. "After a period of slow growth, the Michigan economy is expanding," Isaia said. "In similar periods over time, we see more shops and coffeehouses opening. Our current customers also enjoy better, more sustainable sales."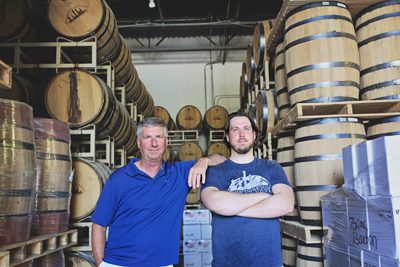 Grand Traverse Distillery
Traverse City
Grandtraversedistillery.com
Grand Traverse Distillery, which purchases local rye, wheat, malted barley and corn to distill into whiskey, vodka and gin, is in expansion mode. In 2017, it added 5,000 square feet of new barrel storage space, allowing it to now store and age more than 650 barrels of whiskey. This year, it plans to install a second still. President Kent Rabish has a suggestion for Michigan policymakers that would help keep the distillery's momentum going: "Allow distillers to have the same opportunity to interact with the public as beer and wine producers do farm to bottle."
Gray Skies Distillery
Grand Rapids
grayskiesdistillery.com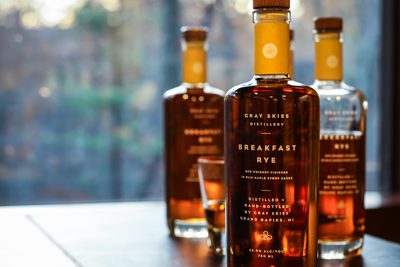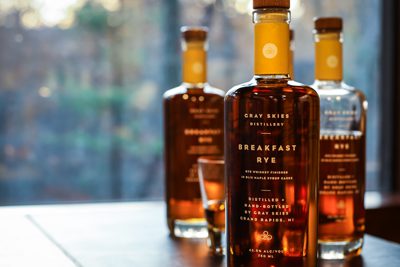 Gray Skies is a craft distillery focused on making American whiskey. "We are a grain-to-glass facility, meaning we bring in grain and handle the entire production of whiskey on-site, including aging and bottling," owner Steve Vander Pol explains. "Our production facility also includes an award-winning cocktail bar, which highlights Gray Skies spirits in a variety of unique craft cocktails." The distillery's spirits are sold at its tasting room as well as at hundreds of retailers, bars and restaurants around Michigan. Gray Skies, which began production in late 2015 and opened its tasting room in March 2016, is celebrating its two-year anniversary by releasing its first Straight Bourbon Whiskey. Also in 2018, Gray Skies plans to release three new American whiskeys as its stocks continue to mature. In 2017, it more than quadrupled its whiskey production over 2016, which created process and production changes and improvements. "We partnered with the Silver Dollar Ranch to help dispose of all our spent grains and feed their cattle in the process," Vander Pol said. "Our gin started to be sold at select Meijer stores as we continued our focus on expanding distribution. In December we launched our first whiskey into distribution, and it was met with excellent feedback by our licensed retail partners and consumers alike. It's exciting to show consumers a Michigan twist on many of the whiskeys they associate with big brands out of Kentucky. We also intend to make minor renovations to our tasting room this year, including adding a patio to help make enjoying our craft cocktails a great summertime activity as well." The craft spirits scene is exploding in Michigan with new distilleries opening all the time, Vander Pol said. "There are over 40 craft or merchant distillers in Michigan, according to the Michigan Craft Distillers Association," he said. "More craft distilleries introduce more customers to the excellent local distilling scene in Michigan, and the rising tide lifts all ships. The Michigan Craft Distillers Association is working with legislators in Lansing on restructuring the way liquor taxes are levied to in order to help compete with larger out-of-state liquor conglomerates."
House of Pure Vin
Detroit
houseofpurevin.com
Last year was memorable for House of Pure Vin, which offers wine and champagne from its Woodward Avenue location in downtown Detroit. Regina Gaines, co-founder and managing partner, attended the Goldman Sachs 10,000 Small Businesses program, where she picked up pointers on streamlining the business and offering a Wine Club, which peaked at 300 members.
Also in 2017, the company hired its second sommelier, increased sales by 22 percent and went to eight employees as a second-year business. The momentum has carried into 2018, with the addition of a third sommelier, the planning of three wine trips and expansion of the House of Pure Vin culinary experience, Gaines said.
"We have to keep supporting the wine and tourism economy in Michigan," Gaines said. "We have to keep giving technical assistance to support to these businesses and small businesses such as myself that supports them."
Lemon Creek Winery
Berrien Springs
lemoncreekwinery.com
Lemon Creek's historic vineyard and winery is nestled in the heart of Michigan's wine country. Its award-winning wines are 100 percent estate-grown and bottled to this day by the Lemon family — keeping a tradition that has lasted for more than 160 years, according to the winery's website.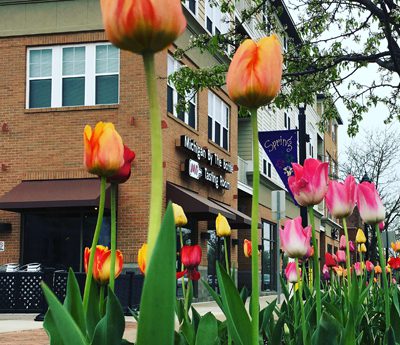 Michigan by the Bottle Tasting Room
Shelby Township
mbtbtasting.com
Michigan by the Bottle, which has tasting rooms in Shelby Township, Royal Oak and Auburn Hills, is partnered with multiple wineries throughout the state to bring a taste of Michigan's wine trails closer to metro Detroit. It offers a tasting menu of more than 40 wines, along with events such as winemaker's dinners, wine workshops, a book club, special pairings and live music. Husband-and-wife owners Shannon and Cortney Casey in 2017 dealt with a fire next door to its Shelby location that left their tasting room with severe smoke damage. "We were closed for 45 days, but ultimately reopened better than ever — at least, we'd like to think so," Shannon Casey said. Michigan by the Bottle has gained a significant number of employees over the last few years, growing from just the Caseys in 2012 to nearly 30 today. "For 2018, we've been increasing the number of wine education events and wine pairing events to meet demand from our guests, who are enthusiastic about learning about wine," said Cortney Casey. "Building off of a successful trip with our customers to the Pioneer Wine Trail in February 2018, we're planning more offsite adventures with our customers to take them to the actual wineries and act as their guides to Michigan wine." Michigan by the Bottle has benefited from a commitment by customers to buy local. "The public's desire to put their money back into their communities by shopping at small businesses and purchasing Michigan-made beverages and food has been a major factor in our success," Shannon Casey said.
St. Julian Wine Co. Inc.
Paw Paw
stjulian.com
St. Julian Winery describes itself as a small-town winery that is continuously evolving and innovating with a passion to produce high-quality, yet affordable wines, ciders, spirits and beer. "St. Julian has been a trusted brand for generations, known for approachable excellence, strong family values and always putting Michigan first," its website states.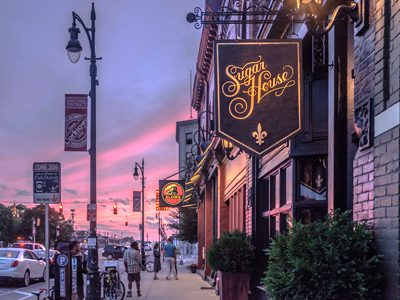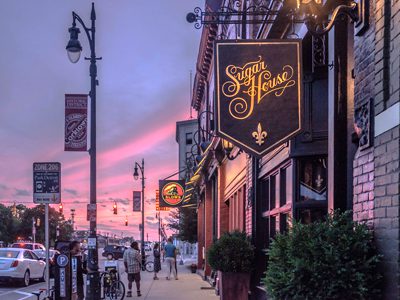 Sugar House
Detroit
sugarhousedetroit.com
The Sugar House bills itself as Detroit's original craft cocktail bar, opening in the fall of 2011 in the historic Corktown neighborhood. In addition to the foundational 101 classics, the Sugar House features a rotating seasonal menu of original house cocktails and one of the deepest back bars in the city. The extensive spirits list is anchored by the many handpicked single-barrel bourbons and American whiskeys.
"One of the biggest challenges we experienced was the tightness in the labor market for skilled service industry workers," said owner Dave Kwiatkowski. "As new bars and restaurants continue to open at breakneck speed, it has become more difficult to attract and retain talented workers. A significant achievement for us has been to maintain and improve our service standards in this environment, which we have been able to do by investing in our people and fostering a culture of excellence." For example, as Sugar House has grown, it has created additional opportunities for workers, including management positions, event programming and community outreach initiatives. "Empowering staff to take on these responsibilities has contributed to increasing revenue and a stronger presence in the community, which ultimately affects the bottom line positively," Kwiatkowski said.
Kwiatkowski adds that he has an optimistic outlook for 2018 and beyond. "The Detroit Optimist Society is the hospitality group that manages the Sugar House, as well as a number of other bars and restaurants in the city," he said. "We are planning on expanding this year with some additional new concepts that will add to the growing portfolio of properties under management." He noted that when the Sugar House opened almost seven years ago, most of its block was empty. "Today it is one of the premier destination spots in the city, filled with bars, restaurants and retail," Kwiatkowski said. "Continuing to cultivate and promote a diversified economy that is positioned to better withstand any macroeconomic challenges will go a long way to creating a more stable local food industry."
Uncle John's Cider Mill
St. Johns
ujcidermill.com
Uncle John's Cider Miller founders John and Carolyn Beck purchased the "family farm" from John's parents in the early 1970s. Originally run as a wholesale fruit and vegetable farm, the young Becks found it hard to make ends meet in the depressed wholesale market, according to a history of the operation on the Uncle John's website. They had to find an innovative way to keep the farm in operation. They decided to make apple cider and doughnuts. The young entrepreneurs pressed on with the plan and through hard work and faith in their efforts, the business began to take off. After their initial success, they began adding more and more goodies to offer their customers. Cider and doughnuts were followed by pies, breads, preserves, honeys and syrups. Weekend entertainers were brought in (late 1970s) for fall "festival-type" events. Barns were transformed into the Gift Shop, the Snack Barn and even a winery.
Growth Gurus
A-1 Trombley Sod Farms Inc.
Washington
a1trombleysodfarms.com
A-1 Trombley Sod Farms offers sod installation and grading. The family-owned operation, which has grown and installed sod since 1969, now has more than 600 acres devoted to growing Kentucky bluegrass, according to its website.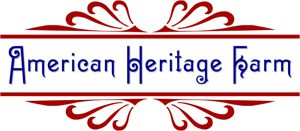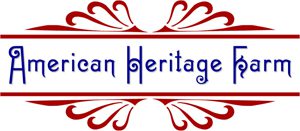 American Heritage Farm
Perry
americanheritagefarm.com
American Heritage Farm is a fifth-generation family farm committed to producing healthy, great-tasting grass-fed and pasture-raised meat and quality purebred breeding stock from endangered breeds of livestock. "Most of them, common in the past were used as the foundation of modern, commercial breeds that are now used to feed many people worldwide,"  says Christine McGoron, who along with her husband Dale, owns the operation.
The farm has been in the family since 1919 and operated mostly as a dairy farm until the 1960s.
Since then, the owners have raised beef cattle, pigs, turkeys, chickens and sheep to feed family and friends.
Between 2016 and 2017, American Heritage Farm doubled the number of species it raises. With that growth has been strong interest from buyers coming from other states, which helps to fuel the economy.
Today, the owners are actively looking for ways to encourage producers to look to heritage breeds. "This will not only promote the conservation of the breeds, but it's a great way to produce better quality, naturally raised, healthier food by suing animals that are known to be vigorous, nurturing, instictive foragers that are able to thrive in changing climates," said Christine McGoron.
BF&E Organics
Boughan Farms & Enterprise
North Branch
bfeorganics.net
BF&E Organics, a family-owned and operated business since the 1950s, started working toward organic certification in 1992 through the Global Organic Alliance. Today, according to its website, the farm consists of 300 acres, all certified organic. It raises registered shorthorn cattle that remain on the farm until ready for processing. It raises sheep, laying hens and broiler chickens – all in a stress-free environment.
Blake's Orchards
Armada
blakefarms.com
A few facts about Blake's Orchards, courtesy of its website: It has nearly 46,000 apple trees on-site, 42 types of apples and 19 varieties of hard cider. Serving southeast Michigan since 1946, the Blake's Orchards experience also features, strawberries, cherries, peach picking, cider and doughnuts, a hard cider bar, corn maze, haunted house, hayrides and more.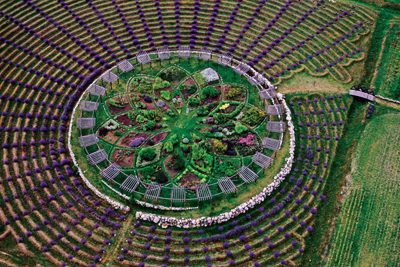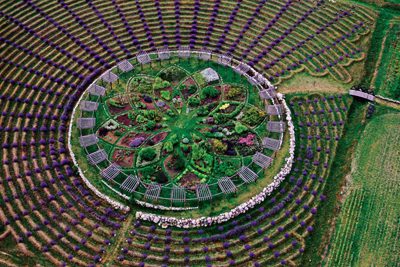 Cherry Point Farm & Market
Shelby
cherrypointmarket.net
What started out as a fruit farm in the 1800s has blossomed into a gathering place for locals and visitors from May through October each year. Cherry Point Farm & Market, one of the oldest operating farms in Oceana County, grows many varieties of fruits and vegetables and sells them at its own market and at nearby farm markets. "Over the years, our baked goods have become especially popular," said owner Barbara Bull. "In our kitchen right on the farm, we make cherry pies, cherry strudels, cherry turnovers, cherry bran muffins, several kinds of breads and cookies, jams and jellies, and some savory strudels and pies."
In 2002 Cherry Point constructed a lavender labyrinth on the property that covers nearly two acres. It surrounds an herb garden designed in a vesica pattern of ancient geometry. The lavender and garden are welcome to all at no charge. In recent years, the farm has added fish boils several nights each week, Tuesday afternoon teas and a Flapjacks & Fruit breakfast Sunday morning. "I truly enjoy introducing our visitors to the old traditions of our area and sharing history with them at these events," Bull said. "Last summer we introduced a daily lunch service featuring gourmet grilled cheese sandwiches, homemade soups, salads and more."
Another addition last summer was a Word Garden. "We collected beautiful, large rocks from the shores of Lake Michigan and painted various words on them," Bull said. "Our visitors love to create special thoughts and sentences and leave them for others to enjoy."
In the fall of 2016, the photograph of the aerial view of Cherry Point's labyrinth and herb garden went viral on social media after it was picked up by several national publications. "The response was tremendous and last summer was our busiest year yet," Bull said. "We had visitors from all over the world who discovered us online. The incredible influx of visitors last summer caused a few hiccups that we diligently tried to deal with efficiently and expediently. We had no idea how many people would flock to our little corner of the world! This necessitated hiring more staff, producing more product, creating more parking and facilities … definitely good problems to have."
Continental Dairy Facilities LLC
Coopersville
continentaldfllc.com
Since 2009, Continental Dairy Facilities has been providing milk products to manufacturers across the country and around the world. In partnership with Select Milk Producers, the fifth-largest dairy co-op in the United States, Continental Dairy Facilities produces over 300,000 pounds of nonfat dry milk per day and exports products to more than 14 countries around the world, its website states.
Devor Dairy Farm LLC
Decker
https://www.facebook.com/rebuildingdevordairy/
Devor Dairy Farm has rebounded after it was heavily damaged by a tornado in 2015 that according to news reports killed about 40 of its 3,500 cows, although no people were injured. The milking operation is owned by Henk De Vor, according to its Facebook page.
First Pick Farms
West Olive
firstpickfarms.com
First Pick Farms is one of the largest blueberry growers in Michigan and serves as a major grower, producer and marketer in the U.S. and South America. "We endeavor to preserve the environment through the conservation of water and other natural resources," the operation's website states. "We recognize the fundamental role of honey bees in the growth and success of the blueberry crop and take an active approach in protecting the bee population." It also provides a retreat at absolutely no profit to the company for various church and school groups through the operation of Lighthouse Campgrounds in Dowagiac.
Jilbert Farm Dairy
Marquette
jilbertdairy.com
"From the original Jilbert farm in Lake Linden to our current location in Marquette, Jilbert Dairy has been the U.P.'s dairy for decades," Jilbert Farm Dairy's website proclaims. When it opened in 1937, the farm was processing 10,000 pounds of milk per month. Today, the total exceeds 4 million pounds per month.
McLaughlin Farms
Summit Township
mclaughlinfarmltd.com
McLaughlin Farm Ltd. raises Highland cattle and produces naturally raised, grass-fed, dry-aged beef. The operation touts the fact on its website that it does not use growth stimulants or hormones — nor antibiotics unless medically indicated.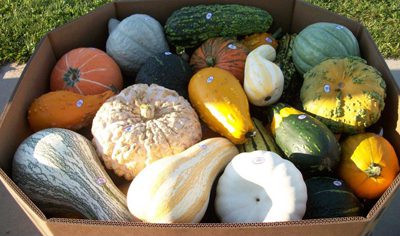 Mike Pirrone Produce
Capac
mpirrone.com
Mike Pirrone Produce is a farming business that specializes in growing, packing and shipping fresh vegetables. Its product list includes a wide variety of conventional and organic vegetables and a fall program that features a full line of pumpkins and ornamentals. We pride ourselves on being a family-run business committed to customer satisfaction, food safety and sustainability, said Henry DeBlouw, president.
In 2017, the business became one of the largest organic greens shippers in the Midwest while also entering the meal kit and online retail sector. "Expanding our organic program has allowed us not only to better serve our existing customers, but also has allowed us to service new customers," DeBlouw said.
"Michigan retailers have consistently been supportive of Michigan growers," he said. "It is important that this continues in order for us to be successful. To help promote a more favorable climate for agriculture, Michigan could look to offer programs through schools and colleges to promote agricultural careers. Also, providing any help with logistics, be it tax relief or credits, to help offset the high cost of trucking would help improve the climate."
Nellie's Lavender Estate
Jackson
nellieslavenderestate.com
Nellie's Lavender Estate was founded in memory of owner Susanne M. Graves' grandmother, "who shared her love affair with mother earth in everything that she did and created," according to the operation's website.  It is now a working farm that boasts more than 500 lavender plants, 400,000 wildflowers, chamomile, sunflowers and specialty herbs. "It is our passion to grow, source and produce high quality, organic specialty food items, pastries and sweets, pampering products and create beautiful adornments to connect body, soul and home," Graves writes, adding that the estate also hosts events such as showers, garden parties and yoga classes.
Ruhlig Farms & Gardens
Brownstown Township
ruhligfarmsandgardens.com
Ruhlig Farms, established in 1970, is now a fourth-generation operation. "We have been responsible for providing outstanding bedding plants, hanging baskets, potted plants and fresh produce to the Detroit area for over 40 years," the business's website states. "We have been operating on a strictly wholesale basis and have been given the opportunity to open our new retail center, 'Ruhlig Farms & Gardens,' to provide our customers with a place to come directly to us."
Sleeping Bear Farms
Beulah
sleepingbearfarms.com
Sleeping Bear Farms makes 100 percent raw honey products at its farms in Beulah and the Florida Panhandle. Star thistle Michigan honey, Florida wildflower honey and the mystical Tupelo honey are all available in its online store.
Top Hops Farm
Goodrich
Tophopsfarm.com
Top Hops Farm is a family-owned and -operated farm with 17 acres of hops and commercial harvesting and processing equipment. It grows and processes hops for use by commercial breweries, currently selling to more than 60 breweries a year, mostly in Michigan and surrounding states.
"Small farm businesses have evolving challenges and struggles to deal with on an annual basis," said Sean Trowbridge, co-owner. "Dealing with what Mother Nature gives you paired with the volatility of crop prices and ever-changing consumer needs require a strong, smart team and positive work attitude." Fortunately for Top Hops, "2017 was another great year for us and we owe it to our awesome team and support from friends and family," Trowbridge said. Last year, construction of a new hop-picking barn and an upgrade in its hop-picking machine helped improve harvesting and reduced labor hours. "Less labor hours on a daily basis help with the longevity of our crew over the grueling harvest season and help reduce annual harvesting costs," Trowbridge said.
"We continue to maintain a positive outlook on our young hop farm business for 2018 and into the future," he said. "We plan to look at expansion when the right market conditions exist, and also look to diversify our crop offerings to help reduce economic risks associated with farming."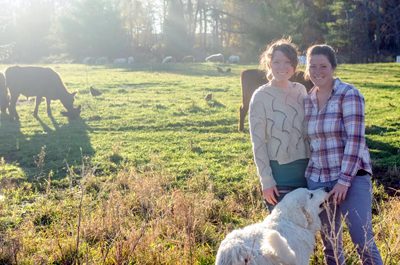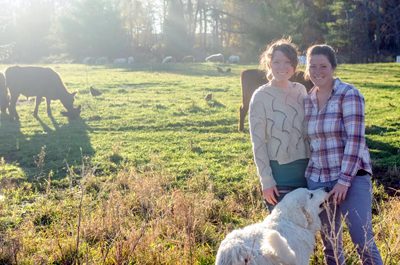 Trillium Wood Farm
Williamston
trilliumwoodfarm.com
In 2016, sisters Elise and Allie Thorp realized they needed to let certain parts of their Trillium Wood Farm go so they could scale up and become more efficient in other areas. As a result, they were able to more than double their pastured chicken production, double their Thanksgiving turkey operation and scale up oyster mushroom production to more than 100 pounds a week.
The changes paid off with the first-ever profitable year for the farm that runs on solar and wind power, raises 100 percent grass-fed lamb, pasture-raised and non-GMO poultry and pork, and three varieties of mushrooms primarily for on-farm sales and farmers markets.
This year the sisters plan to double or triple the number of farmers markets they attend, as well as expand their product line. Using an on-site commercial kitchen, they plan to grind their own poultry meat and make sausage. They also plan to make rendered cooking fats from their animals in the kitchen to cut down on waste and provide a value-added product.
"As two 20-somethings with dreams of farming, we never could've realized those goals without having land in the family and having our parents invest in the startup," Elise Thorp said. "Given our aging farming population and the importance of enticing young people into this field, it would be wonderful to see more programs that offer support to beginning farmers."
Turtlebee Farms
Byron
turtlebeefarms.com
Turtlebee Farms was established in 1992 on 30 acres of rolling woods and wildflowers. The family-run operation produces honey products and beef, lamb, pork, chicken and turkey, according to its website. It also hosts bee-managing classes.
Valley View Pork LLC
Allendale
valleyviewpork.com
Valley View Pork LLC was founded in 1996 in Walkerville in Oceana County. "Our focus is on animal well-being, food safety and environmental stewardship," its website states. Its employees and contract growers produce 230,000 pigs annually. "At Valley View, we adhere to strict biosecurity standards that contribute to our high health status and herd performance," its website states. "We are committed to providing high-quality animals."
Westview Orchards
Washington
westvieworchards.com
Westview Orchards encompasses 188 acres of fruit trees and crops, including apples, peaches, cherries, pears, plums, nectarines, strawberries, tomatoes, asparagus, super sweet corn, five varieties of squash, pie and carving pumpkins.  "Throughout the years, Westview Orchards has evolved from a simple farm to an Amazing 18 Acres of Farm Fun and Fabulous Food," its website states.
Zwemmer Dairy Farm
Elkton
facebook.com/zwemmerdf
Zwemmer Dairy Farm was established in 1999, according to its Facebook page. According to news reports, it was founded by Netherlands natives Jake and Saskia Zwemmer, who came to America to run their dairy operation.
Industry Allies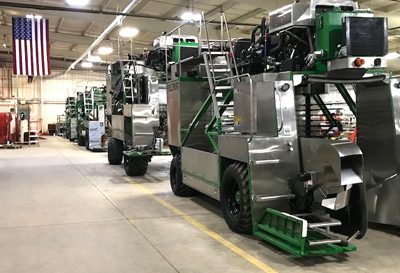 A&B Packing Equipment
Lawrence
abpacking.com
A&B Packing Equipment is a family-owned company with a multi agricultural background. "We design and manufacture cutting-edge equipment for the 21st century that enables growers to meet the challenges of cleaning, grading, weighing and packaging fresh produce in the most innovative, gentle, accurate and speed-efficient ways possible," explained CEO Michael Williamson.
A&B continued to implement new technology and tactics in 2017. "We added a programming addition to weigh and fill machines that provides feedback to the customer allowing them to be more efficient when packing fruit," Williamson said. "We also partnered with an in-line bagging company, which allowed us to expand our abilities to meet customers' bagging requirements for small products. However, many of our greatest challenges and accomplishments in 2017 revolved around the addition of the Fulcrum Fresh Fruit Harvester. In order to develop the harvester, we had to go through a rearrangement of our facility to accommodate manufacturing harvesters under the same roof as our other equipment. When developing, it was important to us to use innovation rather than imitation, to create a harvester that fit our customers' needs. While taking our customers into consideration, we designed a gentle and efficient harvester that incorporates both vertical and horizontal picking positions." The addition of the Fulcrum Fresh Fruit Harvester allowed A&B to add more than 30 people to its workforce.
In 2018, the company is looking to expand product lines further into the European markets as well as the rest of the world. It is continuing to design and develop equipment to improve fruit quality from the beginning stages of packing all the way through to the grocery store.
"Michigan's diversity in agriculture has supported the growth of our business from starting on a small-town farm to now selling our products across the globe," Williamson said. "During the 2008 recession, a lot of skilled workers left Michigan, making it a challenge to find skilled workers who want to work in the manufacturing field. Although we were able to keep our skilled workers at A&B, a lot of companies struggle to find workers and therefore spend more time on training their workers. Michigan could help the industry become more efficient by spending more time and money on bettering vocational education."
Cherry Marketing Institute Inc.
Dewitt
choosecherries.com
ChooseCherries.com is sponsored by the Cherry Marketing Institute (CMI), an organization funded by North American Montmorency tart cherry growers and processors. "Montmorency tart cherries are different than the rest of the bunch," the website states. "Grown on small family farms in North America, Montmorency tart cherries are truly 'The Cherry With More,' with their on-trend sweet-sour taste and unique nutrient profile."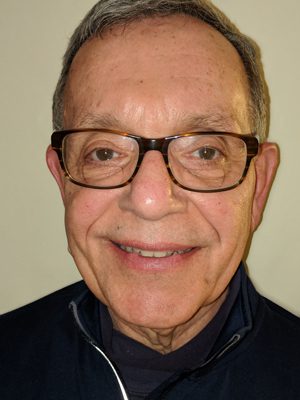 Deepwood Marketing LLC
Bloomfield Hills
deepwoodmarketing.com
Deepwood Marketing consults with food manufacturers on food science-related issues, including ingredients, processes, formulation assistance, shelf life evaluation, food safety and the effects on go-to-market strategy. "I am helping a successful bakery operation that has grown very rapidly adapt their process to be compliant with FSMA and SQF," said Demetri Preonas, principal. "This will allow them to have unlimited access to the marketplace. This has been a matter of training upper management in the realities of today's food security issues and necessary compliance."
So far this year business has been good for Deepwood Marketing. "As such, the need for expertise in areas where I can be of assistance will expand," Preonas said. "In addition, the regulatory climate has intensified and put pressure on existing businesses that may not have the needed experience on board and need help in adapting to the evolving standards necessary to remain viable."
While Michigan is largely known for its automotive industry and Motown, it's actually an important agricultural state. "Due to the agricultural ability, Michigan is an ideal place to transform the raw agricultural commodities into finished food products," Preonas said.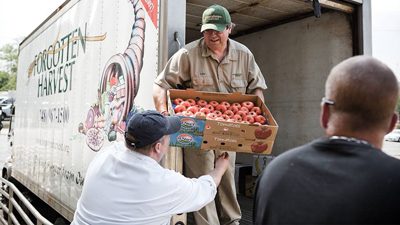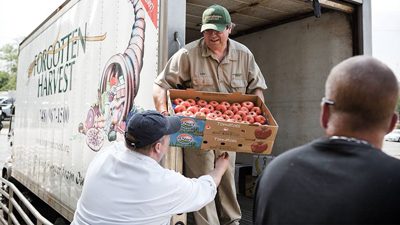 Forgotten Harvest
Oak Park
forgottenharvest.org
Forgotten Harvest is dedicated to reducing food insecurity in metro Detroit and preventing nutritious food waste. Incorporated in 1990, it has grown from an initial 12,000 pounds of fresh food distributed annually to 45.3 million pounds during the 2016-17 fiscal year all while adhering to the strictest safe food-handling standards. Forgotten Harvest is now one of the largest food rescue organizations in the United States. "At the same time, our internal cost to rescue and distribute food remains the lowest and most cost-effective of any food rescue organization in the nation," said CEO Kirk Mayes. "This level of efficiency allows us to maximize the amount of food provided to food-insecure metro Detroit families."
Forgotten Harvest's biggest achievement in the past year was the recovery and distribution of 45.3 million pounds of nutritious food to feed those in need — leading all emergency food providers in Michigan. "We also completed a comprehensive assessment of our work in the community and developed new food logistics strategies to significantly enhance our service and impact on the community," Mayes said.
Forgotten Harvest has carefully built a network of 257 recipient agencies — including food pantries, soup kitchens, shelters and 60 mobile pantry sites — that take delivery of food rescued from food donors and then distribute it to food-insecure metro Detroit residents. A recent national study by KPMG valued one pound of donated food at $1.73. That translates to an economic gain of more than $78.3 million worth of food donated last fiscal year — food that would have otherwise gone to waste.
"Forgotten Harvest's food rescue program is highly collaborative and could not exist without an extensive network of food and agricultural partners," Mayes said. "We have worked hard to establish food rescue partnerships with 800 businesses, including Michigan farmers, Ontario hydroponics growers, wholesalers, processors, manufacturers, restaurants, caterers and 267 retail grocers."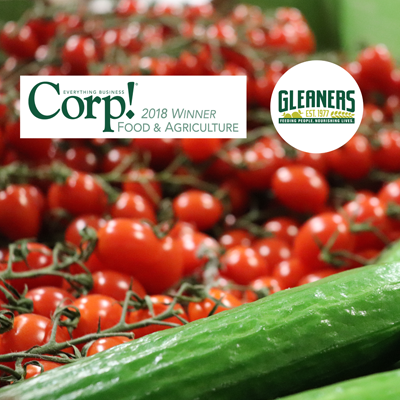 Gleaners Community Food Bank
Detroit
gcfb.org
Gleaners Community Food Bank distributes millions of pounds of food a year through its network of partner pantries, soup kitchens, shelters, senior centers, schools and other agencies that directly feed hungry families. "We serve as a vital link between available food and people who need it most," said Gerald Brisson, president and CEO. "Local and national producers have surplus food that may otherwise go to waste for lack of a way to safely and efficiently bring it to market. Human service agencies face tight budgets and increasing demand for services. Our five distribution centers in southeastern Michigan bring food closer to those in need, saving member agencies time and money that they can use in providing more food for our hungry neighbors."
In 2017, 42 percent of the 42 million pounds of food it distributed was fresh produce, an increase from 36 percent in 2016. "We have also increased the distribution of another healthy and wholesome food: fresh milk," Brisson said. "In response to the demand for milk, Gleaners devised an innovative way to distribute this high-demand product while laying the groundwork for a sustainable Milk Access Program that supports local agriculture. Within the last four years, the Milk Access Program has distributed more than 300,000 gallons of milk, and it's become an integral part of our operations in our effort to nourish the community. We plan on building on this success by continuing to offer milk in the coming years."
Of the 670,000 people at risk of hunger in southeastern Michigan, Gleaners is reaching only 430,000, Brisson said. To close the gap, Gleaners aims to double its food distribution over time with a 50 percent annual increase by 2023. "We have also launched innovative solutions such as healthcare integration strategies, including our pilot Henry's Groceries, which brings healthy, nutritious food directly to the doorsteps of patients," Brisson said. "Another population group we want to have a positive measurable impact on is children in southeastern Michigan, where 17 percent of kids face the chronic stress of hunger."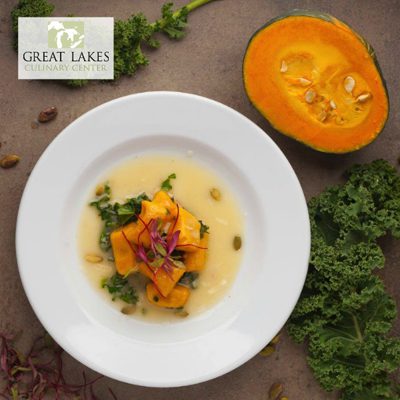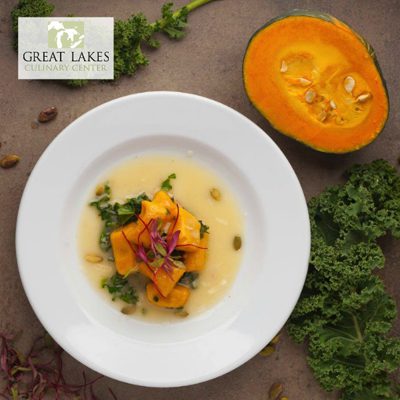 Great Lakes Culinary Center
Southfield
glculinarycenter.com
The Great Lakes Culinary Center is a state-of-the-art test kitchen and event venue designed to allow chefs to entertain guests and prepare high-end culinary masterpieces while using equipment supplied by sister company Great Lakes Hotel Supply. "Our small dream has exploded into one of the most popular metro Detroit venues for hosting a wide range of events," said owner Marc Israel. "We offer food-service professionals — and the Detroit community — the opportunity to test the latest kitchen equipment, attend cooking classes or demonstrations and host private events." Common events hosted by the Culinary Center are wedding receptions, birthday parties, corporate luncheons, holiday parties and team-building cooking events.
"A major accomplishment of ours in 2017 is the continued success of our 'Sunday Night at Grandma's' series," Israel said. "The last Sunday of the month, we bring families together to enjoy a traditional home-cooked meal from a variety of regions and cultures. Each grandma or grandpa we bring in has a different ethnic background. We sell out in a matter of days and max out our space and kitchen abilities."
Also in 2017, the operation added an additional event coordinator and sous chef. "This has helped us to host more events while keeping our customers satisfied and all questions answered," Israel said. "Our bookings and sales have increased notably, and we are able to double the number of events we can host without our workers sacrificing every night and weekend." Israel plans to continue expanding the team as event space demand increases, including adding an internship program for budding Detroit event planners or coordinators and chefs.
"The Michigan economy has been favorable to our business," Israel said. "We use as many Michigan-based products as we can in our menus and bar packages. At GLCC, we have hosted a slew of Michigan's finest chefs, providing them the space to follow their passions and make their already incredible restaurants more intriguing and satisfying."
Great Lakes Hybrids
Ovid
Greatlakeshybrids.com
Great Lakes Hybrids, which sells seed products such as corn, soybeans and alfalfa to farmers, will go through a major reformation in July 2018 that company officials say should appear seamless to the community.
Great Lakes is owned by AgReliant Genetics, which has five brands that operate independently of each other while basically operating and selling to end users in the same fashion, explained Business Manager Douglas Perry. "In July of 2018 we will be merging all of the brands into one brand name called LG Seeds," he said. The changes will result in processing and procurement efficiencies, but the sales force and operations personnel will stay intact.
"Agriculture is a key component in the state of Michigan," Perry said. "As farmers stay profitable, our business stays profitable. Currently we are in a good spot."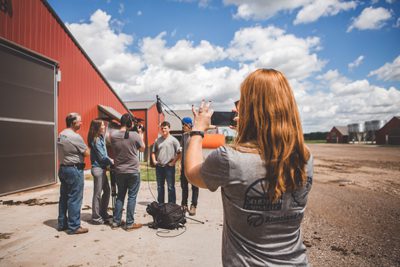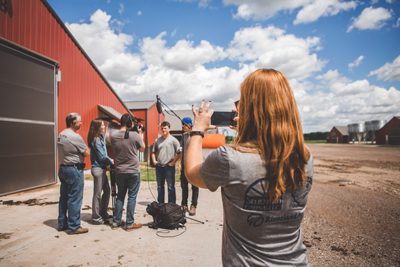 Michigan Ag Council
Lansing
michiganagriculture.com
Michigan Ag Council programming ensures that consumers are hearing directly from Michigan's agriculture experts — farmers themselves. "We work with farm families to provide credible information about the diverse products grown and raised in Michigan," said Elaine Bristol, program coordinator. "Currently, we are working with our partners to offer training to farmers, facilitate on-farm experiences for consumers, conduct consumer opinion research and more."
In 2017, the council set a goal to reach and/or interact with and have discussions with 5 percent of Michigan millennial parents (an estimated 110,000 people). Five highly shareable, fast-paced "Michigan GROWN, Michigan GREAT" videos featuring Michigan farm families reached 208,369 people, primarily women aged 25-34. Four additional "Harvest Hangout" videos were recorded on Facebook Live and reached 58,347 people. The council also had a unique opportunity to share about the character of local farmers by riding to Kansas with a wildfire relief convoy, reaching 122,085 people with four cross-country videos. In total, these 13 videos reached 388,801 people. "We also met people where they are in Michigan by advertising with edible WOW and with MichiganRadio.org webtiles for more than 3.5 million impressions," Bristol said.
New in 2017, the Michigan GROWN, Michigan GREAT restaurant award was made possible by a group partnership with the Michigan Department of Agriculture and Rural Development, Michigan Restaurant Association and the Michigan Ag Council. The award recognizes restaurants for their economic impact by sourcing local products. Seventeen restaurants applied for awards in two categories — Fast Food and Full Service — and all restaurants qualified for the 365 Day Award.
The Michigan Ag Council collaborates with industry partners to engage consumers in conversations about Michigan agriculture, said Bristol.  "One way we do this is by hosting farm tours for influencers (registered dietitians, bloggers, students, local township officials and parents who have questions about today's food system). Our goal during these tours is to build trust in Michigan's farmers and farming practices among Michigan consumers. We are all stakeholders in the food system, and when people have questions about food and farm topics, MichiganGrown.org is a great place to turn for credible information."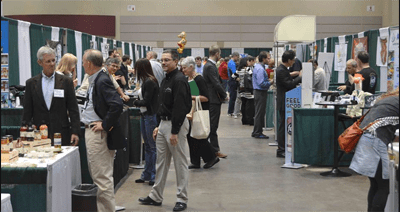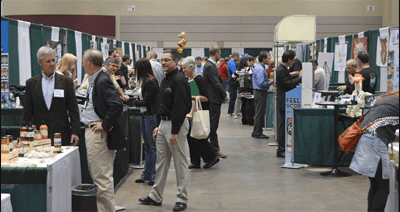 MSU Product Center
East Lansing
canr.msu.edu/productcenter
The MSU Product Center provides strategic research and business development services in the food, agriculture and natural resource sectors of the Michigan economy. The services are delivered by a partnership of campus professionals and MSU Extension educators trained as innovation counselors who work in communities across the state.
The Product Center's annual Making It in Michigan Conference and Trade Show has grown dramatically with the interest in locally produced food products. The one-day event consists of two components: a conference and trade show. The conference provides educational sessions related to starting or expanding a food business, while the trade show is designed to give entrepreneurs a venue to promote their locally produced products to buyers representing retail establishments.
In 2017, the MSU Product Center assisted in launching 91 new ventures — the largest number since its inception. As a result, 461 new jobs were created, 486 jobs were retained and more than $53 million of new investment was made.
"A major initiative in the past year was the development and construction of the Food Processing & Innovation Center (FPIC) slated to open this spring," said Brenda Reau, senior associate director. "The founding vision of the FPIC is to create an environment to accelerate the development and creation of new product lines and processes for the food and agricultural industry. The result will be long-term sustainability, profitability and job creation in this vitally important economic sector."
Bringing the FPIC to fruition required years of planning and design by multiple groups, including MSU's expertise from across campus, private and public sector agencies, food and agricultural industry leaders, government regulatory agencies, architects, and engineers. "The result is a commercial production facility that provides a 'real-time' production environment for the food and agricultural industry to create new competitive products," Reau said. "Based on input from industry leaders, the FPIC has been designed to accommodate sophisticated processing and packaging equipment that provides multiple solutions to industry needs — and ultimately mitigates the risk of expansion and development."
Tasty Trailblazers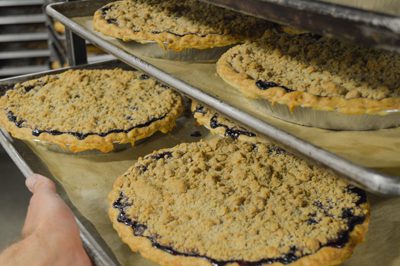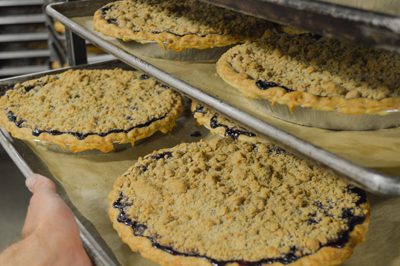 Achatz Handmade Pie Co.
Chesterfield
achatzpies.com
Pie making is becoming a lost art, but Achatz Handmade Pie Co. still does things the old-fashioned way. "Many of our recipes were passed down through the generations, and we continue the tradition by using the same techniques learned in childhood," said Wendy Achatz, co-owner and founder. Although it has received national acclaim — having gained mention on television on the Food Network, "The Rachael Ray Show," "The Today Show," "Good Morning America Weekend" and in magazines like Bon Appétit and Food & Wine — the company isn't letting success to go its head. "Even though we have won numerous national and local awards, our pies remain down-to-earth, all natural and wholesome," Achatz said. "Our mission is to create the best pies that stand up to the highest standards of quality, purity and goodness." At the same time, the pie maker is aiming to make its operations significantly greener. "We have made strides to source from sustainable farms as well as lower our carbon footprint through reduction in paper and energy use," Achatz said. "The green initiative affects our community and team. It shows people that there is a different way to do things and they can follow suit. We plan to continue working on our green initiative to source from sustainable, local farms. We are looking for contacts in the area to help us accomplish this goal." The company also is awarding loyal employees by giving them promotions. "These young people have consistently shown a need to grow, completed the Future Achatz Leaders program, and have become more prominent figures in the company," Achatz said.
Atlas Wholesale Food Co.
Detroit
atlaswholesalefood.com
Atlas Wholesale Food Co., with roots running back for nearly a century and three generations of family, is a supply source for restaurants in the metro Detroit area. "With an ever-expanding and changing product mix, Atlas is committed to one never-changing goal: Quality and Service is Our Motto," the company's website proclaims.

Butterball Farms
Grand Rapids
butterballfarms.com
Butterball Farms Inc. is a world-class food manufacturer that, company officials say, imagines butter differently and is known by customers for innovation, reliability, responsiveness, and a value-add approach to business. Butterball Farms lives by six guiding principles: Have integrity in all interactions, anticipate and address customer needs, diligently pursue excellence, promote continuous learning and innovation, make the workplace an enjoyable and integrated part of life, and communicate openly and honestly to promote effective teamwork.
In 2017 Butterball improved business results by implementing a new CRM tool, investing in technology to improve information sharing and implementing Red Zone to better manage production and quality results and increase visibility to all team members — all of which contributed to a second consecutive year of record sales year. That growth is projected to continue in 2018.
Cherry Stop
Traverse City
thecherrystop.com
Cherry Stop is a specialty foods manufacturer and wholesaler/retailer. James, salsas, barbecue sauces, dessert toppings and more are handcrafted in small batches using Michigan-grown fruits and sugar. According to its website, Cherry Stop offers full-service shipping, corporate gifts, personalized wedding and event favors, custom gift boxes and private label and co-packing services.
Country Smoke House
Almont
countrysmokehouse.com
Country Smoke House has big plans in 2018 to resolve its space crunch. The deer/wild game processor, specialty gourmet meat retail store and manufacturer of wild game, domestic and ethnic sausage, jerky and many other smoked and cooked products plans to triple the size of its facility after outgrowing it.
"We need more work space for all departments, refrigerated space and retail space," said owner Stephen Francis. "It has been most difficult for our workers as they are seriously cramped for space. We are forced to work out of additional outbuildings, coolers, freezers and trailers for storage of materials. We have been working on the plans for the new addition for five years, hitting several stumbling blocks within the local municipality."
But with final approvals gained, the expansion plans include a new U.S. Department of Agriculture manufacturing plant for private labeling products and other business, adding a catering department and more than doubling the size of the retail store.
"Personal property taxes have been an unnecessary cost for Michigan businesses, as well as no-fault insurance," Francis added. "Redundancy and overlapping of federal, state and local regulations and compliances has been a burden to food processors and manufacturers."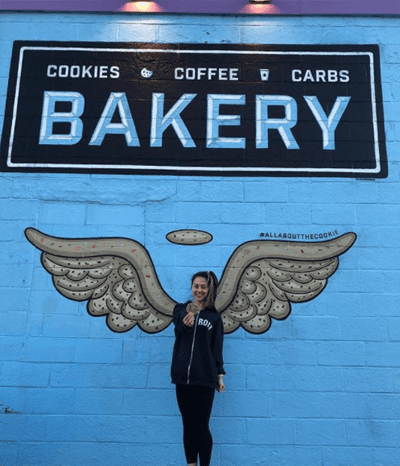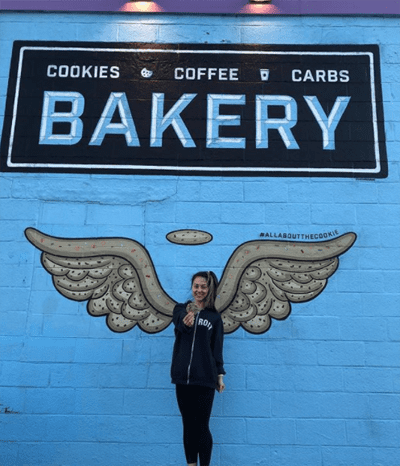 Detroit Cookie Co. LLC
Ferndale
DetroitCookieCo.com
Detroit Cookie Co. is a bakery that specializes in freshly baked gourmet cookies. "We strive to innovate unique cookie flavors and create an exciting cookie experience," said owner Lauren Roumayah.
In 2017 Detroit Cookie Co. opened its first retail location, in Ferndale. "Before opening, we worked out of a shared-use commercial kitchen in Southfield for three years called the Culinary Studio," Roumayah said. "My fiance and I worked there at night after our nine-to-five jobs in hopes to one day open a bakery. When our dream location opened up, we jumped at the opportunity, took a risk by quitting our jobs and pushed hard to build our cookie empire. We are proud to have a retail location off of Woodward and to have an awesome team to keep growing."
Going forward, they are looking to provide clients with a wider variety of handcrafted desserts and new cookie flavors and maybe expand into different metro Detroit cities. "The economy in Michigan has impacted our business positively," Roumayah said. "We feel that our product is in a price range where the average consumer can come in for a sweet treat and feel good about supporting."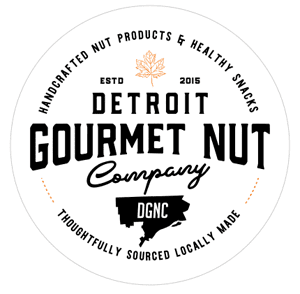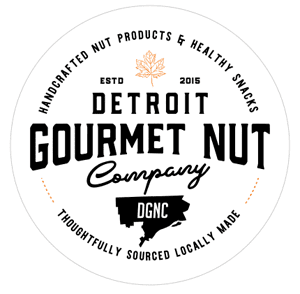 Detroit Gourmet Nut Co.
Farmington
detroitgourmetnuts.com
Detroit Gourmet Nut Co. is a purveyor of healthy snack products that are made with mostly organic ingredients. "We pride ourselves on using no artificial ingredients, and our products are vegan and gluten-free," said Darren Irving, CEO.
"Expanding our production output to keep up with the demand for our products has been a challenge, but by streamlining operations we have been able to meet production goals," he said. "A major accomplishment was having our products chosen to be sold in Bed Bath & Beyond locations in southeastern Michigan. We also are very proud of being chosen to be a vendor at Eastern Market in Detroit. We are currently creating our expansion plan for 2018."
Increased sales during 2017 meant allowed the company to achieve its philanthropic goal of donating to nonprofit groups or organizations. "Our focus is on nonprofit groups located in Detroit who help Detroit residents," Irving said. "Our 2017 'Doing Good and Noble Causes' Awards went to Mercy Education Project and Keep Growing Detroit, two stellar organizations doing great things."
The company is also reviewing real estate options for a production facility in Detroit. "The growth in the Michigan economy has helped our business prosper this year," Irving said. "A small business and entrepreneurial tax reduction for startups within the agriculture and food industries would be beneficial."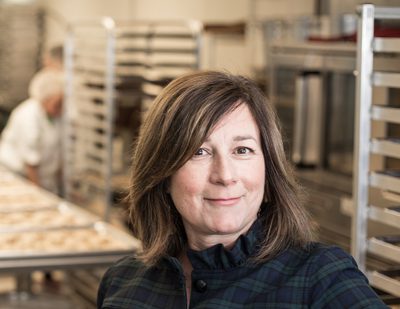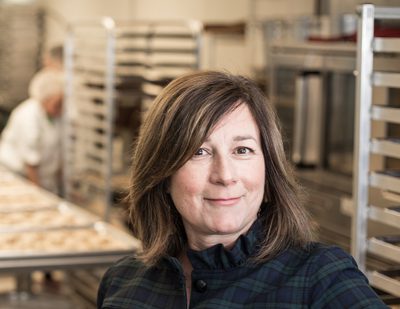 Ethel's Baking Co.
St. Clair Shores
ethelsbaking.com
Ethel's Baking Co. founder and President Jill Bommarito believes everyone should have access to amazing food when they're seeking a special treat. "We are known for our dessert bars, with the original Pecan Dandy being the best-seller," she said. "We bake traditionally, meaning no shortcuts. Our processes are for taste, not large-scale production methods, which are for efficiency."
In August 2017, Ethel's participated in its first trade mission to Canada. "Only 3 percent of U.S. companies export," Bommarito said. "We intend to be in that group." Ethel's sent its first shipment to Ontario in January. "We also participated in our first national food show, Natural Products Expo East in Baltimore," Bommarito said. "It was a big and impactful step. We decided it would be our intro and we would hit Expo West in early 2018. These shows are game changers. They require some hefty resources and commitment but are necessary for growth."
Ethel's has also made many small operational improvements that together are making a big difference. "This impacted our bottom line in a variety of ways," Bommarito said. "We reduced COGS (cost of goods sold), we increased packaging efficiency, we added outside logistics transportation for a piece of our business — which increased our reach and efficiencies — we launched on Amazon, we started a donation program and so much more."
Michigan has been a great place to launch a food manufacturing company, she said. "The Department of Agriculture has felt like a partner in growth to us. They have been and continue to be a resource for us in a variety of ways. They assist us in export opportunities and process, sourcing, food shows and more."
Hacienda Mexican Foods
Detroit
haciendadegutierrez.com
Hacienda Mexican Foods considers itself more than just manufacturers of great quality tortilla and tortilla chips. "We are economic drivers in the city of Detroit," said President Lydia Gutierrez. "We provide jobs and are located in a neighborhood where people can walk or ride their bikes to work."
The company has continued to grow and receive a good response to its product line from companies like Meijer, Sysco Foods and several other food service companies, she said. "Detroit is where many companies want to invest, and these same companies are not only investing dollars but investing in products and services," Gutierrez said. "Today, we live and breath in an environment that takes corporate and social accountability seriously." Going forward, Hacienda plans to invest in additional equipment to boost production and provide the flexibility to manufacturer different products with little changeover. "We have continued to look for a local facility where we can put all our operations under one roof," Gutierrez said.
"Michigan had created an environment where food ag is important," Gutierrez said. "However, to compete or take your food business to the next level, it is necessary to understand the importance of compliance and certifications. In a (competitive) environment, you have to be as good if not better than your competitor. If you can compete and be in the backyard of your customer, help them save on shipping, then you have a fighting chance. Companies like Hacienda have made it a priority to invest in compliance and certification and partner with suppliers and throughout our supply chain to ensure economic growth and success."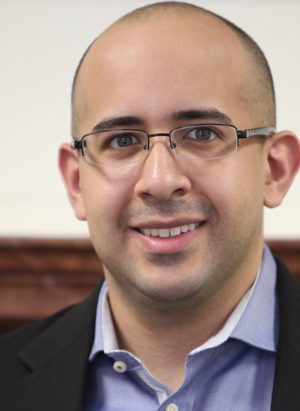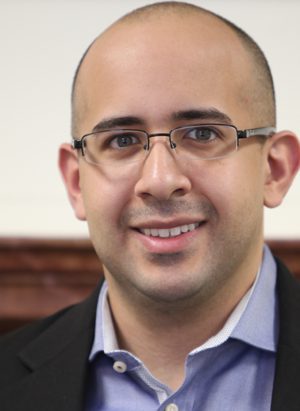 Happy Howie's Inc.
Detroit
happyhowies.com
Consumers are increasingly sitting up and taking notice of Happy Howie's Inc., an all-natural dog treat manufacturing company. During 2017, the company grew by 57 percent. "We have expanded our on-hand inventory and have decreased our shipping times to within one week," said David Collado, president. Happy Howie's also purchased newer, safer equipment and designed new packaging. "Because of all of our changes we have continued to grow our sales, and we have been able to hire more reliable employees, therefore helping our bottom line," Collado said. In 2018 Happy Howie's will further expand manufacturing by purchasing additional equipment and ovens. "We will be hiring additional employees to run the additional equipment," Collado said. "The company goal is a new facility in 2023."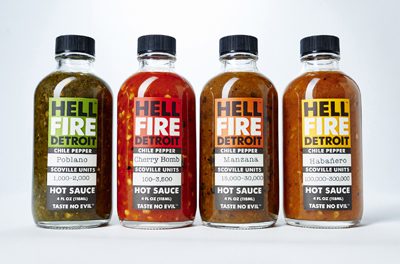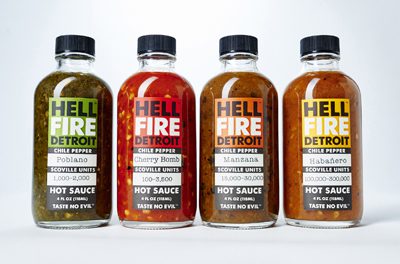 Hell Fire Detroit
Royal Oak
hellfiredetroit.com
Don Button founded Smashing Empire LLC in January 2015, then launched its first product—Hell Fire Detroit fire-roasted artisan hot sauce—in November 2015. "Unlike most hot sauces, which are predominately vinegar-based, this hot sauce respects the purity and character of each chili pepper," Button explained. "Some are earthy, some fruity, some smoky. All healthy! All tasty! Some deliver a pleasant sting while others whoop your aspirations. Add it to anything you want to make richer, deeper, tastier or hotter." The sauces are also vegan, vegetarian and gluten-free.
All products, packaging and marketing are produced in Michigan, and ingredients are sourced from local farmers (when available) and local food distributors.
It's proved to be a winning formula, with revenue growing 230 percent in 2017. "This growth reflects the popularity of micro-batch hot sauce, placement in 53 Meijer stores, additional specialty stores, gift stores and increased corporate orders," Button said. "The main challenges are predicting orders, managing inventory, cash flow and seasonal prices on fresh chili peppers … in addition to extreme weather events that wipe out crops."
Another major accomplishment in 2017 was Button's selection as a scholar of the Goldman Sachs 10,000 Small Businesses program, which teaches entrepreneurs how to identify growth opportunities, conduct research and develop a plan to execute.
Based on these first three months of 2018, revenue will exceed 2017's level. "As the company grows, we will continue to hire more people, donate to multiple charities and establish a direct link to helping children of the Detroit metro area gain access to nutrition, education and job opportunities," Button said.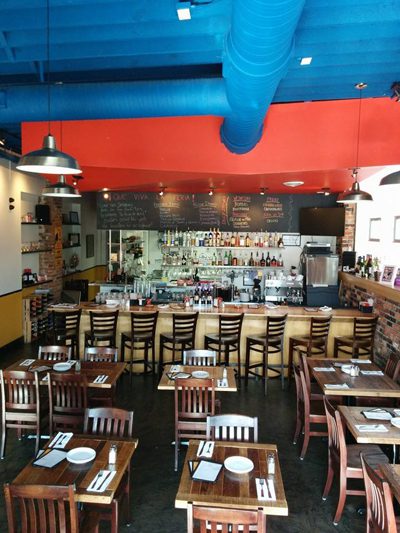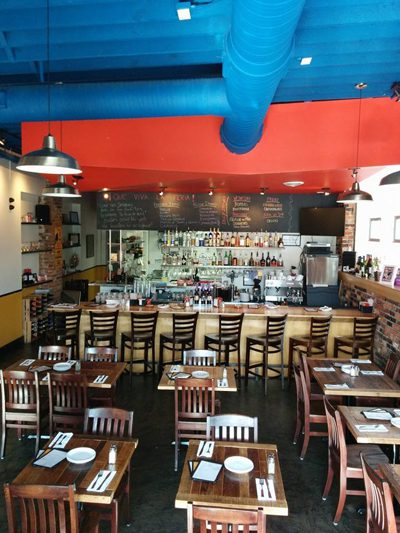 La Feria Spanish Tapas
Detroit
laferiadetroit.com
La Feria is a bar and restaurant serving cuisine from Spain in the style of Spanish tapas, small plates designed to be shared and consumed in a family-style setting. It is owned and operated by a native Detroiter and a native Spaniard, the latter being the head chef. "We are the only restaurant in the state of Michigan doing traditional authentic tapas from Spain," said that head chef, Pilar Barón-Hidalgo. "We pride ourselves on local sourcing,and a fresh-scratch kitchen where all dishes are made daily. We also hire local residents, and have been committed since opening to recycling all packaging and bottles to decrease landfill waste." In 2017 the restaurant was featured on the Eater.com national website, and it was also named as one of 13 restaurants that define Detroit as a culinary destination by National Geographic. One of the owners also enrolled and completed the 10,000 Small Businesses Course administered through Babson College and underwritten by Goldman Sachs that is designed to help small-business owners improve existing operations and prepare for future growth. Meanwhile, the eatery is reviewing all of its processes to increase efficiency and quality, while eliminating any waste. "We hope to define more clearly all of our processes for better training and orientation of our team members," Barón-Hidalgo said. "We also are investing significantly in marketing efforts, particularly through social media. These improvements should result in higher sales. Finally, we are considering expansion of our current facility."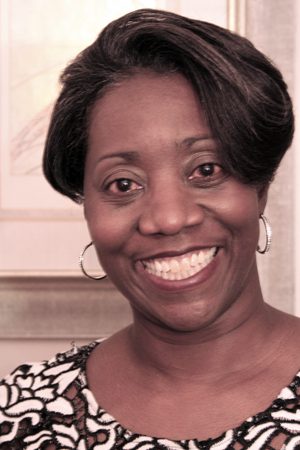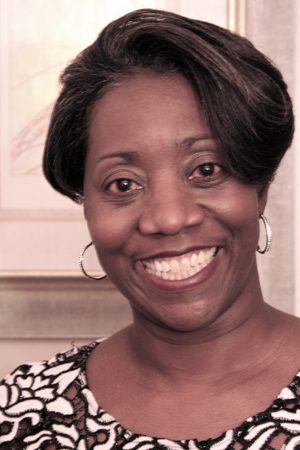 Lisa D's Divine Treats
Southfield
ddivinetreats.com
Lisa Davis describes her Lisa D's Divine Treats operation as "one of Michigan's sweetest gems." The company produces an array of handmade chocolates, toffees, assorted popcorns and unique treats, including Sweet Potato Drops, Chocolate-Covered Bacon, Key Lime Popcorn, Nut Clusters and Toffee Chocolate Potato Chips.
Davis further describes it as "a small, fast growing business that is flexible enough to work around any challenges quickly without impacting the day-to-day operations." Having products in multiple locations was the major accomplishment for 2017. Selected products are now available for purchase at BT's Bakery in Oak Park and at Lakeside Mall, in Sterling Heights on selected weekends. "As more customers taste and see what Lisa D's has to offer, the goal will be to add more locations," Davis said.
"The ultimate objective is to grow the business in 2018," she said. "The projected outlook is to increase sales by 30 percent. Major initiatives include building online sales, increase exposure on social media and participate as a vendor in more exhibits such as the Michigan Food and Beverage Association. The opportunity to be a part of the Tasty Trailblazer award is another major step toward achieving future plans."
Michigan's economy has not had a big impact on Lisa D's business. "True chocolate consumers enjoy their favorite sweets indulgences regardless of what the economy is doing," Davis said.
Mel's Toffee
Rochester Hills
melstoffee.com
On the one hand, the "Mel" in Mel's Toffee represents the first letter of the first names of owner Michelle Williamson and daughters Erin and Lauren. But Mel's Toffee also stands for award-winning, bold and unique toffee, Williamson proclaims. "We make every batch by hand, no machines, no co-packer … just our two hands per person," she said. "We strive to get that WOW experience every time." To that end, the company uses only fresh ingredients, ranging from butter and sugar to Michigan craft beers. "Every toffee flavor is well thought out and executed according to what is going on in the food world," Williamson said. Among Mel's Toffee's 2017 successes was winning a Bronze award for Best Collaboration and a Bronze for Most Unique Ingredients in the International Chocolate Salon Toffee Competition. It also earned a coveted spot in Zingerman's Deli's Food Explorer Box. "Anyone who has tried to get into Zingerman's knows this is an accomplishment," Williamson said. Business is also off to a strong start this year. "We have been at back-to-back trade shows and did very well there," Williamson said. "I have a few projects going on with doughnut shops both in and out of state. Our growth so far this year has been amazing. Our products can be found anywhere from around Michigan to New York." But it's Michigan that is most responsible for the company's growth. "We were in a trade show in Cleveland, and most of the new buyers were from Michigan," Williamson said.
Mesa Tacos and Tequila
Royal Oak
likemesa.com
Centrally located in the heart of Royal Oak, Mesa Tacos and Tequila aims to provide a true taste of Mexico in a fun and casual atmosphere. Its authentic Mexican is always made to order, the eatery's website states. It also can meet various dining needs, including large business lunches or an intimate night out.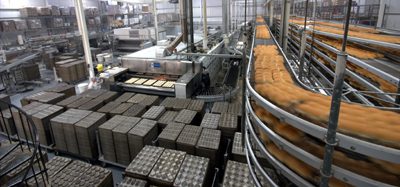 Metropolitan Baking Co.
Hamtramck
metropolitanbaking.com
Metropolitan Baking Co. is a third-generation family business that has been producing bread, bun and roll products at its Hamtramck facility since 1945. Today, its fleet of 100 company and independent distributors canvass the state on a daily basis delivering fresh bakery products to restaurants, schools, universities, stadiums, nursing homes and retail establishments. "Out-of-state competition seems to pose a bit of a risk," said President George Kordas. "Similar to how we have been able to produce frozen products and penetrate new distribution territories out of state, we have competitors doing the same and heading into Michigan attempting to poach our business. Metropolitan Baking Co. realizes that we have to always make sure that we are offering the best quality products in Michigan, with fantastic service at competitive prices." It helped achieve its goals in 2017 through a strong customer focus, striving for continuous improvement, a commitment to teamwork, training for all our employees and the implementation of procedures that are part of its quality system. "We have also recently purchased several new pieces of machinery, which has allowed our employees to produce a more consistent product more efficiently," Kordas said. Also in 2017, Metropolitan achieved a score of AA on its BRC Global Food Safety audit. "That is the highest score a bakery can achieve on an announced audit and the highest score we have ever received," Kordas said. "As we forge ahead with our quality and food safety initiatives, we are confident that sales will continue to increase. We also plan to continue automating our facility as much as possible to decrease downtime."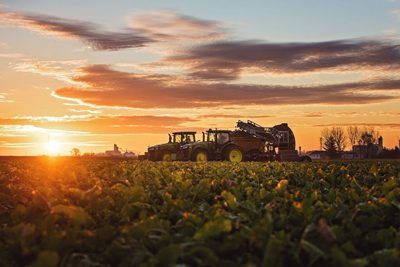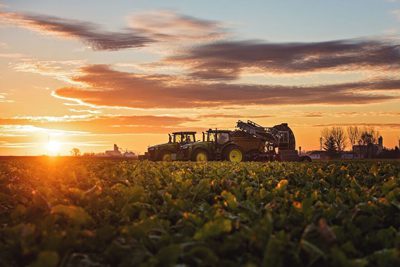 Michigan Sugar Co.
Bay City
michigansugar.com
Founded in 1906, Michigan Sugar Co. is a cooperative with roughly 1,000 grower-owners from Michigan and Ontario, Canada, who plant and harvest about 160,000 acres of sugar beets annually. The beets are processed at factories in Bay City, Caro, Croswell and Sebewaing, with the company producing about 1.2 billion pounds of white granulated, powdered and brown sugar annually. The company sells its sugar under the Pioneer and Big Chief brands. Michigan Sugar has about 750 year-round employees, plus an additional 1,300 seasonal employees, and has a direct economic impact of $520 million annually.
More than $20 million in plant upgrades were put to use for the first time in 2017. Individual investment projects that played a role in the sugar beet slicing campaign ranged in size from $85,000 to $4.42 million and covered many needs, including building improvements, employee safety measures, environmental protection and technology upgrades to boost efficiency. Among the projects, $12.5 million was dedicated to upgrading the Croswell factory capacity as part of a five-year plan to add 50 percent to the daily factory capacity and increase efficiency. Looking ahead, another $17.1 million in new capital will be invested at the four factories this summer.
Work is also underway on a new 3,700-square-foot liquid feed plant being built by Michigan Sugar and Texas-based Westway Feed Products. Pumford Construction of Saginaw is the general contractor for the $1 million project that is expected to be completed by fall. Westway Feed Products will use Michigan Sugar-produced molasses as a key ingredient in liquid feed products. A $100,000 grant from the Michigan Department of Agriculture and Rural Development helped to make the project a reality. The facility is located at Michigan Sugar's Carrollton Township warehouse and packaging facility in Saginaw County.
"The state of Michigan and the Michigan Department of Agriculture and Rural Development have been very proactive in efforts to encourage and promote agriculture both on the farm and for food processors," said Mark Flegenheimer, Michigan Sugar president and CEO. "One of the key components for a successful agriculture industry is an adequate infrastructure system to allow for transportation by truck, rail and water, especially because the state of Michigan is surrounded by the Great Lakes. Another key component is a regulatory system that provides the delicate balance of combining both scientific and common-sense criteria that allow for a business-friendly environment."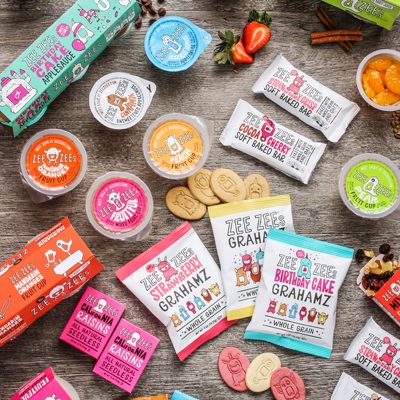 National Food Group
Novi
nationalfoodgroup.com
Founded in 1990, National Food Group is one of America's fastest-growing food distributors for education, institutions, entertainment venues, health care facilities, corporate cafes and retail. Based in Novi with a West Coast office in San Diego, National Food Group offers three unique food service programs: Opportunity Buys, Always Available and Commodity Processing, which all arose from a commitment to improve nutritional quality in food service through high-value products. In 2016, the company launched its Zee Zees brand of fruit cups, soft baked bars and snacks, which are available for food service as well as consumer purchase online, at Lowes Foods and soon more retailers across the country.
"In 2017, National Food Group grew in all segments of our business and was named to the Inc. 5000 list of growing companies for the eighth consecutive year," said Sean Zecman, president & CEO. "Innovation is a core value of our company; we invested in new markets like Zee Zees retail, and continued to invest in hiring talented team members to help us drive the business forward. Our continued growth and success as a team help fund our Step 1 initiative, where we donate a portion of our proceeds to feed local families, as well as volunteer time at various food banks."
Passport Pizza
Clinton Township
passportpizza.com
Passport Pizza is  a family-owned and -operated business with more than 25 metro Detroit locations. It is the recipient of the National Restaurant Association Good Neighbor Award for serving as a conduit for restaurants, vendors and grocery stores donating leftover food to nonprofits, shelters, pantries and soup kitchens throughout Macomb County. "We continue to help with providing food for about 2,000 people a week through meals we prepare and pantries we support," the Passport Pizza website states.
Red Olive Restaurant Group
Wixom
redoliverestaurant.com
Metro Detroit is home to more than 15 Red Olive Restaurant locations, including the newest in Birmingham, which opened in March. The
family-owned operation that serves American, Mediterranean and Greek cuisine also offers franchise opportunities.
Rock City Eatery
Detroit
rockcityeatery.com
A full-scale restaurant and bar in the heart of Midtown, Detroit, Rock City Eatery was among the first to bring casual fine dining to the area in 2013, owners Nikita and Jessica Sanches proudly proclaim. Rock City offers fresh, house-made, artisanal, internationally inspired, quality comfort fare.
The addition of the new Little Caesar's Arena in 2017 significantly enhanced the flow of traffic and business to the location, the Sancheses said. In 2018 they plan to stay the course and continue bringing quality food and service to guests.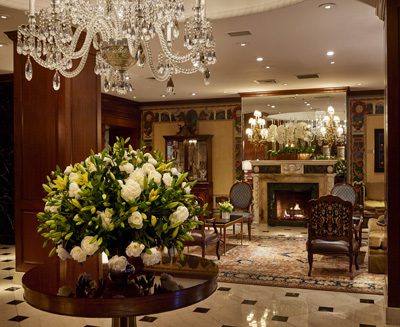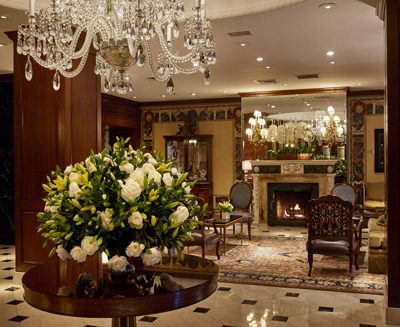 Rugby Grille
Birmingham
Townsendhotel.com
The Rugby Grille inside the luxury Townsend Hotel is a three-meals-a-day American dining establishment that is a Wine Spectator Two-Glass Award winner and a Forbes "Recommended" restaurant.
"With the continuous growth forecast for the automobile industry, the ongoing improvements with downtown Detroit and Michigan keeping the reputation of a reasonably priced place to live, we see positive growth in the year ahead," said Steven Kalczynski, managing director.
Overall in 2017, the Townsend Hotel achieved one of its best years ever both in profit and quality ratings, he said. "In 2018, we are in 'continuous improvement' mode as we look to renovate the hotel guest room bathrooms, a complete redo of our main lobby and Afternoon tea lobby, and 'behind the scenes' all of our administrative areas will be renovated," Kalczynski said.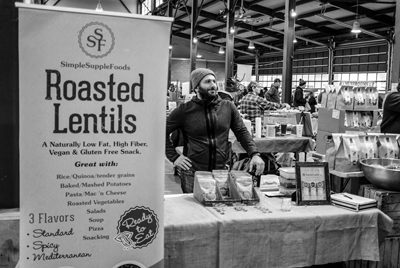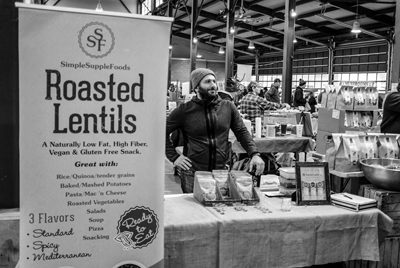 Simple Supplemental Foods LLC
Birmingham
simplesupplefoods.com
Simple Supplemental Foods is a natural snack business that conceptualizes, creates, develops and manufactures innovative, clean, nutritious snack foods, including its flagship RŌSTED brand Crunchy Lentils. It sells products direct via e-commerce (website and Amazon), wholesale to distributors and direct to retailers. "Our vision and goal is to provide good food retail products to communities that are underserved or otherwise don't have access," said James Atto, founder and director. "We aim to offer products like ours to these communities at little to no cost to them, to increase access." The company has added two new formats to its product line to diversify revenue channels: a single-serving pack and a bulk format.
"We've had challenges in terms of sourcing raw goods," Atto said. "For instance, we're currently mired in a dispute with a new supplier overseas for faulty packaging that they sent us. We're at a point where we want to scale significantly in 2018, but we don't have the cash flow or capital to do so. Capital could have helped us to find a new supplier and reprint these new packages in the midst of the dispute. However, we are forced to wait for a resolution before moving forward to a new supplier."
In 2017, Atto spent his first full year with the food business. "Previously I was employed full time and growing this business on the side," he said. "When I was laid off in January 2017, this gave me the opportunity to show growth in revenue and in our number of retailers. We more than doubled both our retail partners as well as revenue in 2017." One of the drawbacks of this transition and growth was that the company lost more money than ever last year. "About half of those losses were attributed to drawing a very small salary for several months, out of necessity and lack of seed capital," Atto said. "Our goal has always been to create jobs in the local community. Some of these growing pains and financial constraints have prevented us from doing so."
He summed up the outlook for 2018 in one word: scale. "Our initiatives we plan to command include seriously seeking out private label partners (retailers like Kroger, Meijer, Whole Foods, Sprouts, Natural Grocers, Wegmans, etc.)," Atto said. "These partnerships will not only include our retail packages product, but the new bulk line as well."
TEAM Schostak Family Restaurants
Livonia
teamschostak.com
TEAM Schostak Family Restaurants (TSFR) is a family-owned restaurant group with an expansive portfolio of casual dining, quick service and family dining restaurants throughout Michigan. Based in Livonia, the fourth-generation Schostak family, well-known for its extensive expertise in the real estate industry, saw an opportunity in the early 1980s to diversify our business to include restaurant operations, said Mark Schostak, executive chairman. "At the time, our family was managing a shopping center in Alpena, with a nearby Burger King restaurant in need of a qualified franchisee. The purchase of this Burger King solidified the beginning of TSFR."
From there, TSFR has revitalized legacy brands and introduced new concepts to the Michigan market. "We are credited with introducing the Michigan market to Del Taco, a successful West Coast Mexican concept, in 2005," Schostak said. "In the decade that followed, we acquired more than six dozen Applebee's restaurants, introduced the Seattle-based MOD Pizza concept to Michigan and purchased the iconic Olga's Kitchen brand." The company sold its Burger King portfolio in an effort to further diversity its restaurant offerings, and its current catalog includes 64 Applebee's, 27 Olga's Kitchen, 10 MOD Pizza and five Del Taco restaurants, with plans underway to expand each restaurant concept.
"Overall, 2017 was another positive year for TSFR," Schostak said. "As a family-owned Michigan company, we are committed to aiding in the recovery of the economy on both a state and local level, while creating more jobs today that lead to careers tomorrow for local residents. Last year alone, we invested $5.7 million into our portfolio of restaurants, which included seven new restaurants in the state of Michigan and the revitalization of another four restaurants. We also have plans underway to bring a minimum of seven more restaurants on board in 2018. Together, these expansion initiatives will create more than 250 hourly and management positions for Michigan residents."
While simultaneously growing our operations, TSFR has remained committed to the communities it  serves. In 2017, TSFR and its guests contributed $443,000 to local organizations, including JDRF, Muscular Dystrophy Association, Make-A-Wish Michigan, local education foundations and numerous nonprofits through a variety of sponsorships, Dine to Donate events and Flapjack Fundraisers.
This year, TSFR is unveiling a unique combining of two nationally recognized and family-oriented brands — Applebee's and IHOP — into one co-branded restaurant in Detroit. "The first Applebee's/IHOP co-branded restaurant in the United States, this restaurant will be our second Applebee's in the City of Detroit and the first IHOP restaurant in our company's portfolio," Schostak said.
The London Chop House
Detroit
thelondonchophouse.com
Established in 1938 by the Gruber brothers, Lester and Sam, the London Chop House became Detroit's premier restaurant — and one of the tops in the nation. In February 2012, a new era began when the London Chop House and LCH Cigar Lounge opened their doors at the same location, the restaurant's website states.
The Oakland Ferndale
Ferndale
theoaklandferndale.com
The Oakland is a craft cocktail bar featuring innovative drinks and hospitable service. "We've begun renovations on our bar setup, hired two new bartenders and look forward to more tweaks in 2018," said owner Sandy Levine. "We plan to open the front facade to Nine Mile and continue the Honi Honi tiki bar on our back patio during the summer." The activity is coming after the last quarter of 2017 saw an uptick in sales and positive guest feedback, Levine said.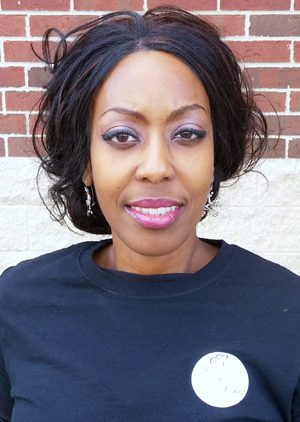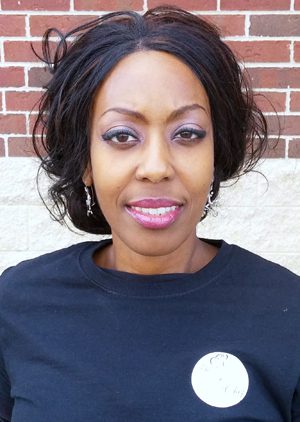 The Platinum Chef
Southfield
facebook.com/theplatinumchef
Rhoda St. Luce, CEO and owner of The Platinum Chef, readily admits that her vegan baking and catering company is going through growing pains. Fortunately, however, they're a result of the company's steady growth. "Due to the demands for our products and services, TPC will expand into a brick-and-mortar within the city of Detroit," she said, adding that the business a round-nine awardee of a grant through Detroit Motor City Match to aid the project, slated for fall grand opening. The Platinum Chef''s vegan baked goods are found in markets such as Whole Foods Markets and Kroger. As a Virgin Island native, St. Luce adds Caribbean flair to her catered cuisines.
Zoup!
Southfield
zoup.com and zoupbroth.com
In March 2017, Zoup! opened its 100th restaurant — in Southfield, where it all started 20 years ago. "This second location in Southfield is a reminder of how far Zoup! has come, while reinforcing how integral the Michigan community has been to the company's success," said Eric Ersher, CEO. The rest of the franchise chain's fast-casual soup-serving restaurants are scattered throughout the U.S. and Canada.
"This success, along with the desire to bring a better broth to supermarket shelves, led the Zoup! team to leverage our restaurant knowledge and create Zoup! Good, Really Good Broth, a lineup of premium broths now sold at retailers nationwide," Ersher said. Zoup! Good Really Good Broth successfully signed on 1,500 new outlets to carry the products in the last year, bringing the number of retailers carrying the broth to 4,500 stores nationwide. In addition, Zoup! tripled sales in 2017, exceeding quarterly projections by 150 percent.
Also in 2017, the company transitioned technology platforms to integrate three different systems in all Zoup! restaurants. This provided a foundation of future growth and technology-supported services to franchisees and customers. .
This is also shaping up as a great year for Zoup! "On a retail front, we're introducing Zoup! Good, Really Good Certified Organic Chicken and Veggie broths to our premium broth lineup," Ersher said. "For our restaurants, Zoup! has been hard at work developing and chef-testing new menu items and will soon be rolling out new items such as Broth and Grain Bowls and Power Bowls."
He credits the Michigan Department of Agriculture and Rural Development for cultivating and expanding new economic opportunities for the state's food and agricultural sector. "As such, MDARD has assisted Zoup! Good, Really Good Broth with export opportunities, Buyer's Missions and marketing advice for exporting our product," he said.