If, as Napoleon famously proclaimed, an army marches on its stomach, then it's safe to say that Michigan's economy is significantly fueled by the agriculture industry.

Agriculture is the state's second- or third-largest industry (depending on which measurement is used), contributing more than $100 billion annually to the Michigan economy, according to the Michigan Department of Agriculture and Rural Development.
The sector employs 923,000 workers, accounting for about 22 percent of the state's overall employment. Agriculture also produces a number of points of pride for the state of Michigan:
The sector adds to the positive side of the state's trade ledger, with one in every three rows of Michigan field crops exported, according to the statistics provided by the Michigan Farm Bureau. The total value of Michigan agricultural exports is $1.75 billion, with Canada, Mexico and Japan as the top three export destinations.
Michigan produces more than 200 commodities, making it the state with the second most diverse agriculture industry in the nation just behind California.
Michigan ranks No. 1 nationally in the production of dry black and cranberry beans, begonias, blueberries, tart cherries, pickling cucumbers, Easter lilies, geraniums, low-fat ice cream mix, impatiens, petunias and squash.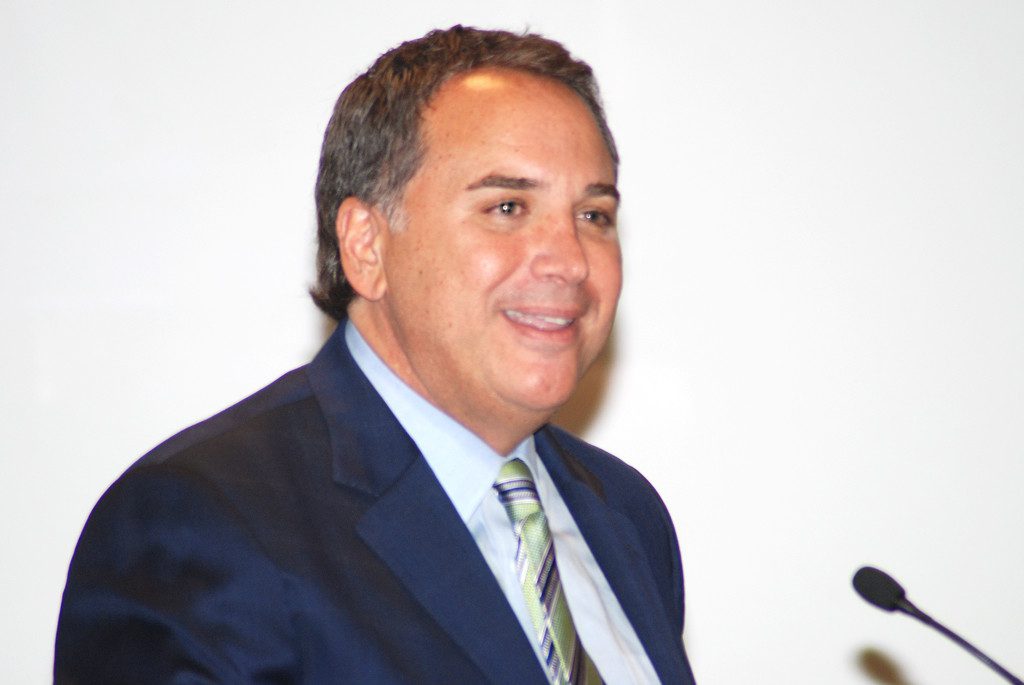 This year's winners of Corp! magazine's Food & Agriculture Awards can take pride in contributing to those lofty statistics. They were recognized during an Oct. 15 ceremony at the VisTaTech Center on the campus of Schoolcraft College in Livonia. Keynote speaker Nick Becharas, president of Highland Park-based Becharas Brothers Coffee, told about his experiences in taking a family business to 100 years and through four generations.
A note about our Food and Agriculture Awards criteria: In addition to honoring food producers and processors, Corp! also recognizes creativity and success within the food-related retail sector, including restaurants and other storefront operations. Corp! considers them a vital part of the web that literally injects flavor into the lives of Michigan residents.
Furthermore, the awards honor three categories of winners:
Industry Leaders, for leading food, beverage, restaurant and agriculture companies located in Michigan that are having a positive effect on the state economy through growth/expansion, sales, production, market share or employment. Overall winner: BarFly Ventures.
 Industry Champions, for companies and organizations in Michigan that promote, support or advocate for the food, beverage, restaurant and agriculture industry through activities such as marketing, public relations, research, certifications, training, legislative activity and the like.  Overall winner: Michigan Harvest Gathering.
Industry Innovators, for companies and organizations in Michigan that offer services and/or products in the food, beverage, restaurant and agriculture industry. Overall winner: Door to Door Organics Inc.
Here are synopses of the 2015 Food & Agriculture Awards winners:
Battle Creek Farmers Market Association
INDUSTRY CHAMPION
Battle Creek Farmers Market Association
Battle Creek, Mich.
www.battlecreekfarmersmarket.com
The Battle Creek Farmers Market Association, formed in the 1980s, is a nonprofit organization serving as host to the Battle Creek Farmers Market in downtown Battle Creek and the Bellevue Farmers Market in downtown Bellevue. Battle Creek vendors and customers this year were treated to a brand-new Festival Market Square after spending last market season in a nearby parking lot while the square was under construction. The new facility houses some 36 vendors under cover, meaning no rain to deal with and no need for vendors to worry about having product in the sun. Also, a new stage made it possible for the return of live music, the organization's website states.
BUILD Institute
INDUSTRY CHAMPION
BUILD Institute
Detroit
Buildinstitute.org
Build was started in January 2012 as a program of D:hive, a welcome center and resource hub in downtown Detroit. The classes, called Build Basics, help people turn their business ideas into reality by providing them with the necessary tools, resources and support network. To date, more than 600 aspiring and experienced entrepreneurs have graduated from the classes, many of whom have gone on to start successful businesses in the city. One Build program, Build Bazaar, is a rotating pop-up marketplace celebrating emerging entrepreneurs, including makers of artisanal candles and soap, fresh-baked goods and handmade wares.
Detroit Kitchen Connect
INDUSTRY CHAMPION
Detroit Kitchen Connect
Detroit
www.detroitkitchenconnect.com
One of the biggest obstacles to starting a food business in Detroit is the high cost of setting up a commercial kitchen, according to Detroit Kitchen Connect, which aims to help entrepreneurs overcome that obstacle. Detroit Kitchen Connect aims to increase entrepreneurial success by providing a supportive, diverse, inclusive community along with access to commercial, licensed kitchen facilities and equipment in a reduced-risk environment, its website states.
Farm to Factory
INDUSTRY CHAMPION
Farm to Factory
Utica, Mich.
www.farmtofactory.org
Farm to Factory is a new program bringing farmers' market fresh fruits and vegetables to customers at work. The service will deliver loaded produce bags to businesses once a week, month or year, or just for special occasions, depending on customer preferences. The program can also help employers fulfill Affordable Care Act requirements for workplace wellness programs, according to Farm to Factory's website.
Food Bank Council of Michigan/Michigan Harvest Gathering
INDUSTRY CHAMPION
Food Bank Council of Michigan/Michigan Harvest Gathering
Lansing, Mich.
www.fbcmich.org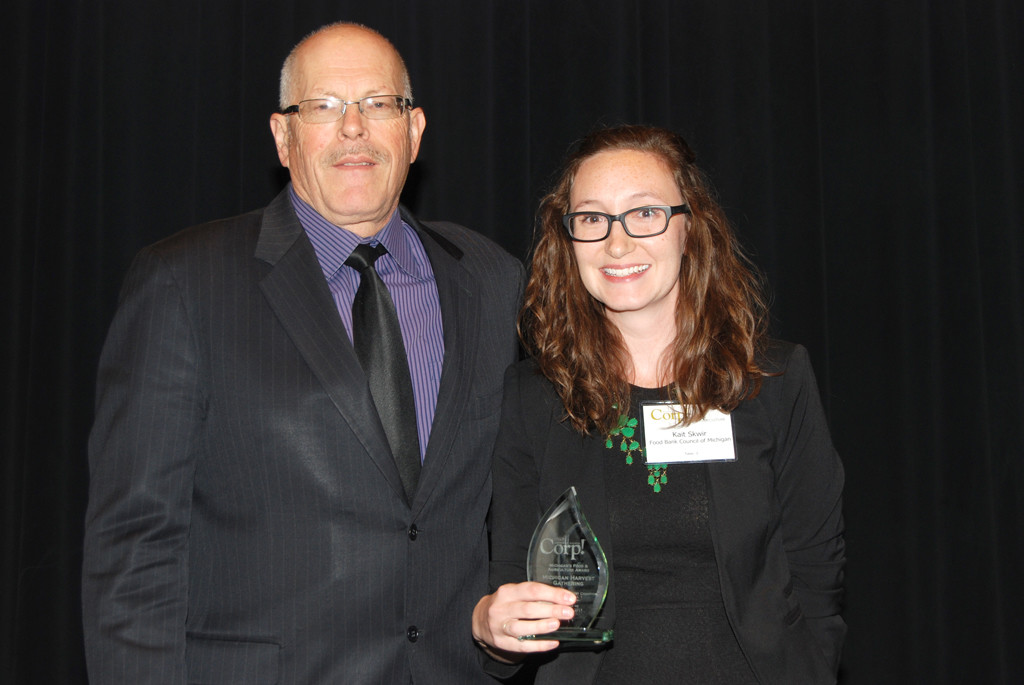 The Food Bank Council of Michigan (FBCM) was founded in 1984 through the cooperative efforts of the state's regional food banks. The purpose of FBCM was to implement a unified strategy to address and alleviate hunger statewide by increasing emergency food resources and advocating on behalf of the hunger relief network. At the time, many cities in Michigan faced unprecedented unemployment rates, and communities suffered as a result. Michigan food banks stepped in to provide emergency support for families and individuals without enough food.
Over the past 31 years, FBCM and Michigan's food banks have been agile and determined while facing high levels of food insecurity. The network has developed innovative strategies to respond to the specific needs of each community, sourcing large amounts of food at reduced costs and developing innovative programs and partnerships to increase food security for Michigan residents. At present, 16 percent of Michigan residents are considered food insecure, and 21 percent of all children. One well-known FBCM program is Michigan Harvest Gathering, an annual statewide campaign that raises food and funds for Michigan's emergency food response.
Michigan Asparagus
INDUSTRY CHAMPION
Michigan Asparagus
DeWitt, Mich.
www.michiganasparagus.org
The Michigan Asparagus Advisory Board (MAAB) promotes the production and consumption of Michigan asparagus nationwide. The organization is dedicated to sharing the virtues of asparagus, while also assisting with agricultural research and the development of asparagus farming. The MAAB is funded by Michigan asparagus growers. The Michigan Asparagus website touts the benefits of the produce, stating it has excellent flavor and a long shelf life. It is a nutrient-dense, low-calorie vegetable with no fat, no cholesterol and very little sodium. About 120 Michigan farmers produce about 20 million pounds of Michigan asparagus during the state's six- to seven-week harvest, which begins in early May.
Michigan Brewers Guild
INDUSTRY CHAMPION
Michigan Brewers Guild
Lansing, Mich.
www.mibeer.com
The Michigan Brewers Guild website proudly proclaims that, in terms of overall number of breweries, microbreweries and brewpubs, Michigan ranks No. 5 in the nation – thus supporting its claim as "The Great Beer State." Founded in 1997, the Michigan Brewers Guild exists to unify the community of brewers, to increase the sale of Michigan craft beer, to contribute culturally and economically throughout the state, and to monitor and ensure a healthy brewing industry. By working collaboratively with proponents of craft beer, it strives to achieve a 10 percent share of all beer sold in Michigan by producing world-class events, increasing public awareness, educating consumers and encouraging responsible consumption.
Michigan State Horticultural Society
INDUSTRY CHAMPION
Michigan State Horticultural Society
Hartford, Mich.
www.mihortsociety.org
Organized in 1870, the Michigan State Horticultural Society (MSHS) is an educational organization with a mission "to encourage among the people a greater love for choice fruit products, to awaken a larger interest in Michigan's horticultural possibilities, and to offer practical suggestions along modern cultural and marketing methods," its website states. The organization, which has 1,250 members who are actively engaged in horticultural pursuits, The Society co-hosts the Great Lakes Fruit, Vegetable and Farm Market Expo along with the Michigan Vegetable Council each December.
Michigan Turkey Producers
INDUSTRY CHAMPION
Michigan Turkey Producers
Grand Rapids, Mich.
www.miturkey.com
In December of 1998, Sara Lee ceased turkey slaughter operations at the Bil Mar Plant in Zeeland, leaving many Michigan farmers without a way to bring their birds to market. After pursuing a few short-term contracts, 15 of these growers banned together and formed the Michigan Turkey Producers Co-Op as a way to continue processing theirs birds locally. With the help of a few outside investors, they purchased an old potato processing plant in Wyoming and began renovations on what would be the newest turkey processing plant to be built in the United States in more than 10 years, the Michigan Turkey Producers website states. Today years later, ready-to-eat products have become the bread and butter of the operation's business. It packages not only under its Golden Legacy brand, but also under more than 60 national and local brands, and it distributes products both nationally and internationally.
Michigan Vegetable Council
INDUSTRY CHAMPION
Michigan Vegetable Council
Erie, Mich.
www.michiganvegetablecouncil.org
In 2014, the Michigan Vegetable Council commemorated 50 years of service to the industry. Its founders' intent was to bring together individual growers, along with commodity associations, processors, shippers and other trade people interested, in promoting the welfare of the state's vegetable industry. In December 2001, the Michigan State Horticultural Society and the Michigan Vegetable Council combined shows, initiating the Great Lakes Fruit, Vegetable and Farm Market EXPO. It has become the largest show of its kind in the country. In addition to co-sponsoring the Great Lakes Fruit, Vegetable and Farm Market EXPO, the Michigan Vegetable Council serves the vegetable industry in a number of ways. For example, according to its website, the council funds research and education beneficial to vegetable growers.
Motown Soup
INDUSTRY CHAMPION
Motown Soup
Utica, Mich.
www.motownsoup.com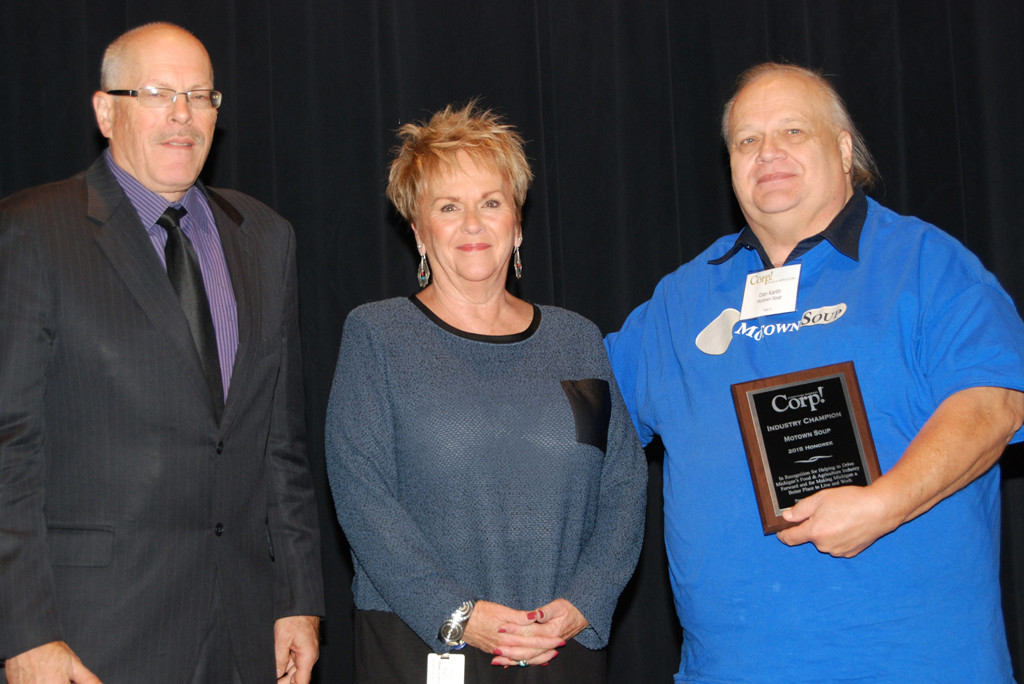 Motown Soup is nonprofit consisting of volunteers who produce soup and food mixes in Trinity United Lutheran Church of Utica's state Department of Agriculture-licensed kitchen. All profits are donated to soup kitchens, homeless shelters, food banks and free clinics. Since 2014, Motown Soup has directly given back more than $465,000 to the community, its website states.
The Starting Block Inc.
INDUSTRY CHAMPION
The Starting Block Inc.
Hart, Mich.
www.startingblock.biz
The Starting Block is West Michigan's regional kitchen incubator and entrepreneurial center. A nonprofit committed to incubating and supporting the entrepreneurial spirit, The Starting Block provides Michigan Department of Agriculture and Rural Development-licensed commercial kitchen facilities and equipment for starting or "incubating" new and expanding food businesses, along with assistance in getting started making food products for sale. For businesses just starting out, or companies outgrowing their current facilities, The Starting Block allows clients to grow their food production business without the initial investment in costly facilities and equipment. "In 2015, The Starting Block has been able to expand operations for startup entrepreneurs to go to the next level by purchasing an automated fill line, enabling producers of sauces, salsas and jams to automatically fill their jars, thanks to an MDARD grant," said Jane Dosemagen interim director. "The Starting Block was also able to purchase a vat pasteurizer with this grant, allowing the production of cheeses and yogurts. Currently, The Starting Block is working on its future sustainability through pursuing grants, building partnerships, planning entrepreneurial education and beginning a vocational certificate training program in food processing technologies."
So far, in 2015, nine new clients have been licensed by MDARD for making new products at The Starting Block, and two clients have "graduated" to their own kitchen facilities, bringing the organization's total number of graduates to 24. These "graduates" include clients who began making their product at The Starting Block and then moved on to build their own kitchen where they make their product or now use a copacker to produce it.
"The Michigan economy has encouraged people interested in the local food movement to purchase locally made food products," Dosemagen said. "In this economically distressed area of Michigan, it makes sense to encourage and help develop small, local food businesses."
In five years, The Starting Block would like to be busy with kitchen clients 24/7; it is currently less than halfway there, Dosemagen said. "We need to spread the word about this kitchen incubator, which has the experienced staff to help clients get started with labeling, packaging, batching up their product and continuing to help as they grow," she said.
ViMax Media
INDUSTRY CHAMPION
ViMax Media
Southfield
www.vimaxmedia.com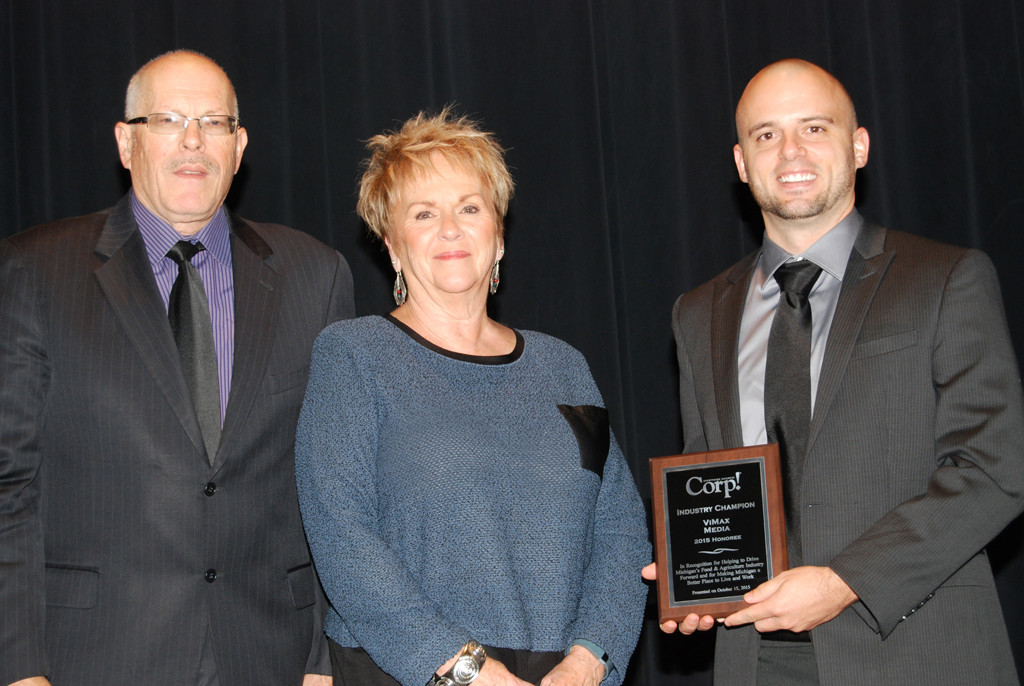 ViMax Media is a fully integrated agency focused solely on custom food marketing. Its client roster includes many of the country's top food retailers, food wholesalers and food service companies. It provides targeted custom "foodie" content, such as recipe development, food photography, trending food and wellness editorial and how-to videos, and its programs are delivered through omni-channel programs, including print, digital and social media platforms. Services include complete creative assistance from conception and design consultation, through project management and execution.
CEO Jeff Scheiber said 2015 is shaping up to be a successful year for ViMax Media. "We redefined our product line and doubled our sales efforts, which has proved to be effective," he said. "To stay successful going forward, we must continue to adapt to an industry that is constantly changing and evolving, but there is much business to be had in the food category and we are confident that this niche is where we want to be."
Adding clients such as C&S Wholesale Grocers, Giant Eagle and Price Chopper Supermarkets in the past year solidified the company's position as a primary provider of customized branded content within the food industry, he said.
"With digital content becoming continuously more prevalent within the food industry, we have also taken the necessary steps to expand our digital offerings, especially in the social arena," he said. "Pinterest pins, Facebook-friendly recipe videos, stop-motion Instagram videos and targeted email campaigns are some of the newer products in our omni-channel programs that are experiencing growth."
Door to Door Organics
INDUSTRY INNOVATOR
Door to Door Organics
Livonia, Mich.
michigan.doortodoororganics.com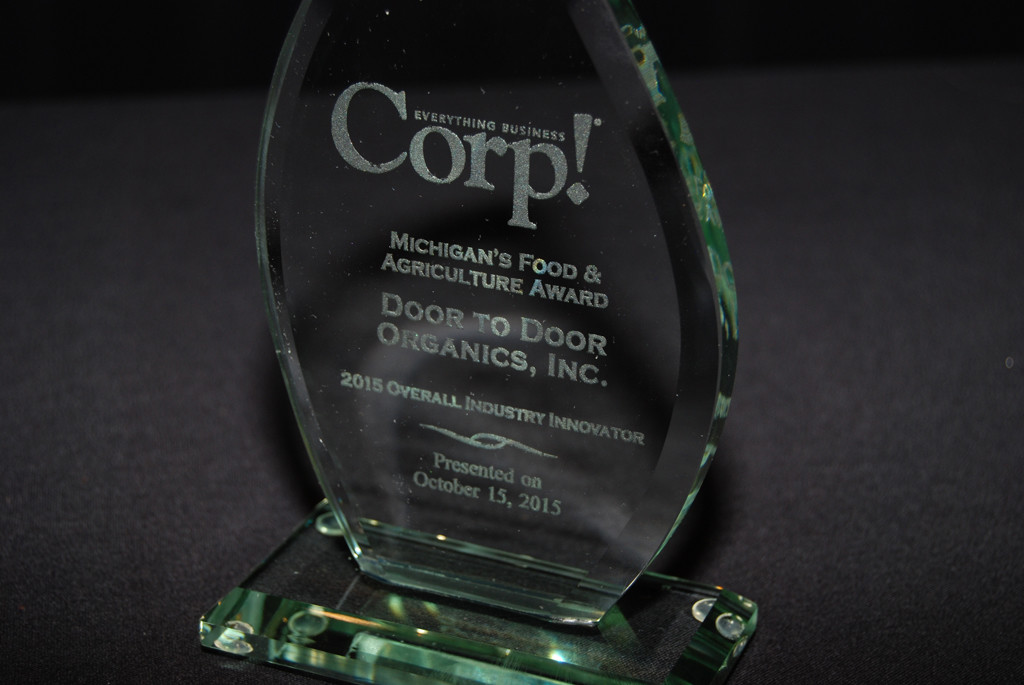 Door to Door Organics is a leading online grocer that is changing the way people shop and eat by empowering them to make easy, healthy food choices for their families while supporting their local communities. The company delivers boxes brimming with farm-fresh organic produce and curated natural, local artisan groceries to homes, schools and offices — at no charge for delivery.
"In 2015 we expanded our Michigan delivery area to include several metropolitan areas outside of Metro Detroit, including Kalamazoo, Battle Creek, Muskegon and Port Huron," said CEO Chad Arnold. "Our Grand Rapids delivery area continues to expand, as does our reach in Ohio, in and around Toledo and Bowling Green."
Door to Door Organics builds a presence in the local communities it delivers in through event sponsorship and attendance as well as partnership development with similarly mission-driven organizations, he said. It also develops relationships with local farmers and artisan grocery producers.
"Michigan consumers are a savvy, health-conscious bunch," Arnold said. "They're actively seeking out ways to increase their intake of nutritious, healthy fare, and this has been instrumental in Door to Door Organics' growth. Initiatives that support local organic farming and grocery production will increase access to Good Food while pumping more money into the local economy."
Great Lakes Culinary Center
INDUSTRY INNOVATOR
Great Lakes Culinary Center
Southfield, Mich.
www.glculinarycenter.com
The Great Lakes Culinary Center was created "to build culinary dreams and fuel food passions," its website states. The center is a state-of-the-art test kitchen and events venue in that offers food-service professionals — and the Detroit community — the opportunity to test the latest kitchen equipment, attend cooking classes and demonstrations, and host private events in a modern space.
Great North Foods
INDUSTRY INNOVATOR
Great North Foods
Alpena, Mich.
www.greatnorthfoods.com
Great North Foods is an independent, family-owned wholesale grocery serving more than 700 retail grocery and convenience stores throughout Michigan, northern Indiana and northern Wisconsin. Since 1930, the company, founded as Alpena Wholesale Grocer Company, has provided its customers with products from a wide range of well-known suppliers, in addition to a full suite of services and programs to help their businesses grow and prosper, the Great North Foods website states.
National Food Group Inc.
INDUSTRY INNOVATOR
National Food Group Inc.
Novi, Mich.
www.nationalfoodgroup.com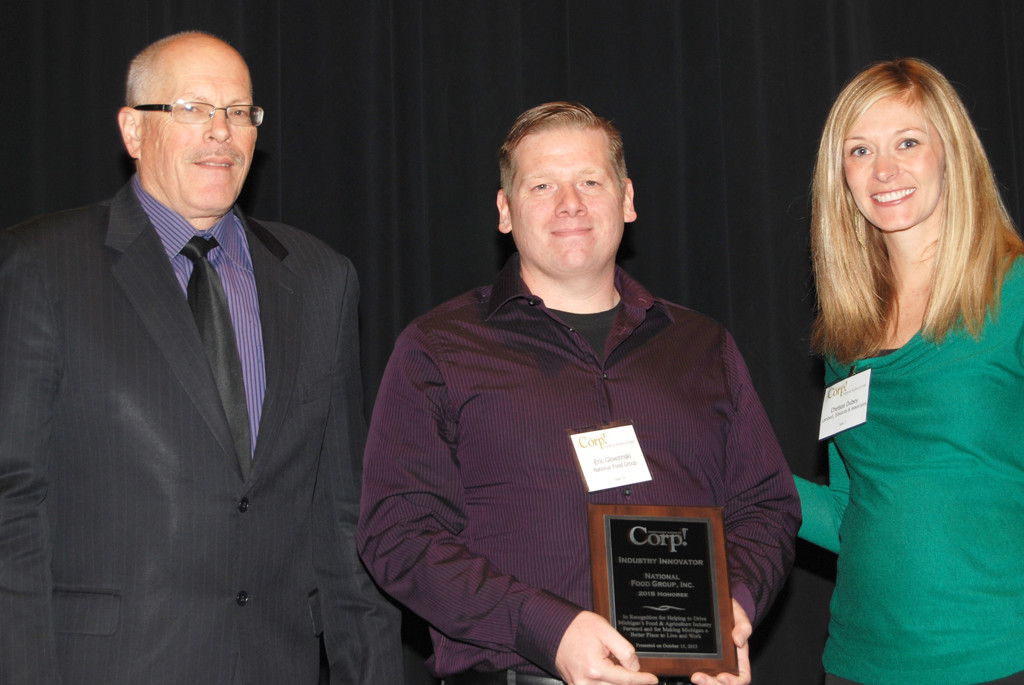 National Food Group Inc.'s industry expertise centers on wholesale food service to institutional feeders. It specializes in developing food-service solutions for correctional facilities, K-12 schools, colleges and universities, health care providers, food service operations and casinos and entertainment. Customers include many government agencies at the local, state and federal levels. Its work for private organizations includes health care companies, corporations, casinos, convenience stores, food distributors, camps and others who are responsible for providing large-volume food operations. Since its founding 25 years ago in Bud Zecman's basement, National Food Group has been recognized as one of the fastest-growing privately owned companies in the United States, the company's website states.
Riggio Distribution Co.
INDUSTRY INNOVATOR
Riggio Distribution Co.
Detroit
www.riggiodistribution.com
Since 1948, Riggio Distribution Co. has been a full-service, fresh produce distributor and wholesaler in the Detroit market, operating out of multiple locations. Today, as an anchor tenant at the Detroit Produce Terminal, Riggio Distribution services customers in the food service and retail industry. Its full line of fresh fruits and vegetables are shipped and received seven days a week to both corporate and independent customers of all sizes. Riggio Distribution owns and operates a state-of-the-art, fresh-cut and repacking facility, which allows it to offer customers precut fruits and vegetables, along with custom packing options, the company's website states.
United Dairy Industry of Michigan
INDUSTRY INNOVATOR
United Dairy Industry of Michigan
Okemos, Mich.
www.milkmeansmore.org
The United Dairy Industry of Michigan is the umbrella organization for the American Dairy Association and Dairy Council of Michigan, nonprofit organizations that provide dairy product promotion and nutrition education service of behalf of funding members. Its goals, according to its website, are to promote Michigan's locally produced dairy products and reconnect consumers with the people behind their food.
Whole Foods Market
INDUSTRY INNOVATOR
Whole Foods Market
Detroit
www.wholefoodsmarket.com/stores/detroit
Whole Foods Market operates six stores in Michigan, including the newest one in Midtown Detroit. They are part of the world's largest natural and organic grocery store chain. The company's website states that each new store opening allows it to help more local artisans to build their own businesses. The Detroit store, for example, offers local products including Avalon baked goods, McClure's pickles, Good People Popcorn, Garden Fresh salsa and chips along with a selection of seasonal Michigan produce.
B. Nektar Meadery
INDUSTRY LEADER
B. Nektar Meadery
Ferndale, Mich.
www.bnektar.com
B. Nektar Meadery, which makes mead, ciders, and beers that extend beyond the traditional styles, was founded in 2006 by Brad and Kerri Dahlhofer, with the help of friend Paul Zimmerman. Brad has been an avid homebrewer since 1998, making beers, meads, ciders and wine for his own enjoyment. When the Dahlhofers got married in 2005, he made a mead to toast with at their wedding and received great reviews from guests. Jokingly, he said that he'd someday open a meadery. Zimmerman, a fellow homebrewer, soon began making meads along with Brad in the Dahlhofers' basement. Their meads quickly began winning awards at homebrewing competitions, according to the company's website.
In the summer of 2006, Kerri Dahlhofer was laid off from her job. While sipping a glass of vanilla cinnamon mead made by her husband, she thought, "Why not try to sell this?" It was then that the three decided to take their mead making to the next level. In the spring of 2008, Brad Dahlhofer too fell victim to layoffs, and the three worked night and day to prepare for their opening. After nearly two years since its inception, B. Nektar finally opened its doors on Aug. 2, 2008 (National Mead Day).
BarFly Ventures
INDUSTRY LEADER
BarFly Ventures
Grand Rapids, Mich.
www.barflyventures.com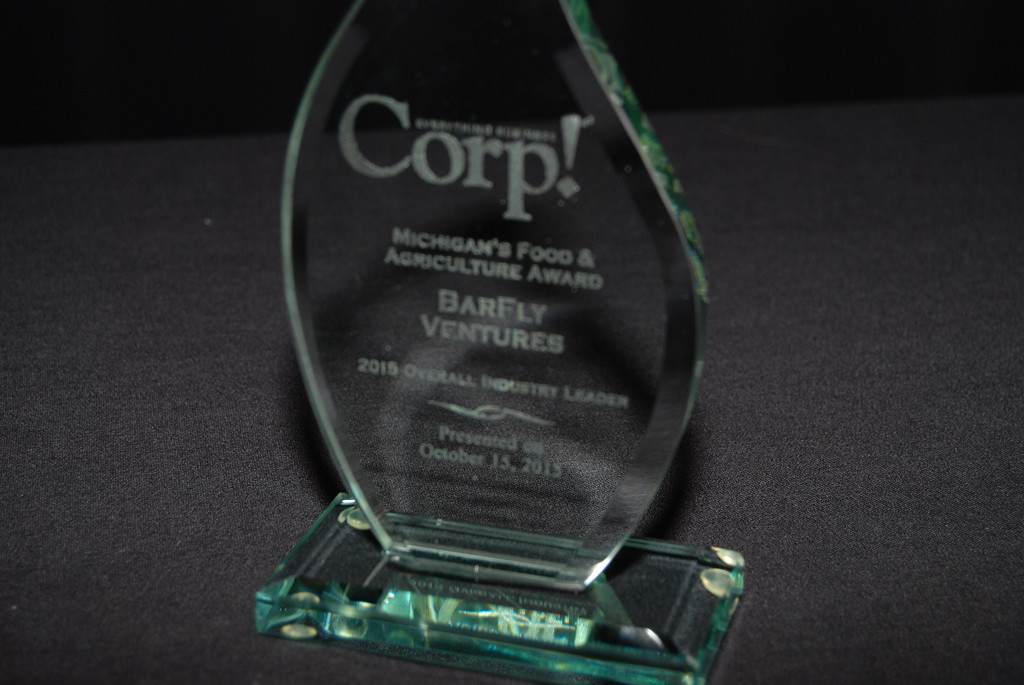 BarFly Ventures is the parent company of HopCat, Stella's Lounge, Grand Rapids Brewing Co. and McFadden's of Grand Rapids. BarFly was founded by Mark Sellers in 2008 after the opening of HopCat in Grand Rapids. In addition to its four locations in Grand Rapids, BarFly owns and operates six additional HopCat outlets in Ann Arbor, Detroit, East Lansing, Indianapolis, Madison, Wisconsin, and Lexington, Kentucky. The company proclaims on its website that BarFly isn't your typical restaurant/bar company. It recycles and composts up to 90 percent of the waste it generates, and it provides health insurance to all full-time employees. Sellers moved back to his hometown of Grand Rapids from Chicago in 2007 following a successful career in finance at GE Capital, Morningstar and his hedge fund, Sellers Capital.
Blake's Hard Cider
INDUSTRY LEADER
Blake's Hard Cider
Armada, Mich.
www.blakeshardcider.com
To capitalize on the growing popularity of hard cider, Blake's Hard Cider was created as an offshoot of the 69-year-old Blake's Orchards Inc. in October 2013. Today, Blake's Hard Cider offers 19 varieties of hard cider made from the 42 apple varieties grown on the property, its website states. Blake's cider house always has 12 hard cider varieties on tap and rotates flavors seasonally. Blake's also makes and serves various flavors of wine.
Blight Farms Inc.
INDUSTRY LEADER
Blight Farms Inc.
Albion, Mich.
www.blightfarms.com
Since its establishment in 1965, Blight Farms, a family-owned and -operated crop and livestock farm in Albion, has been committed to employing agricultural practices that ensure that natural resources can be utilized for agriculture by future generations. It raises beef and pork to feed local communities, as well as those abroad.
"There are two major factors that affect all of agriculture: the weather and the global market," said Afton Blight, a third-generation member of the family farming team. "This year's weather in our part of the state has been decent throughout the growing season. As is expected, the global market for our commodities and those that affect our business have seen some valleys and hills but nothing too drastic one direction or the other."
In recent years, the family has faced defending its industry and correcting misunderstandings from consumers using or consuming its products. "Many times people do not see the big picture and rely on uninformed sources for their information," Afton Blight said. "Through social media we are able to explain our methodology to people and allow them to ask us questions. Ultimately, talking to farmers about what they do and why is one of the best sources for information about what really happens on a farm."
The majority of Blight Farms' livestock are marketed to companies outside of Michigan. "In the past couple of months construction has started on a pork processing plant in southern Michigan, which is great news," Afton Blight said. "Not only will that cut down on the amount of time our hogs are in transit, but it also adds jobs to the area."
The Blights are committed to keep changing with the times. "Our farm practices are based on research and practicality, and as we transition our business to the next generation, their ability to keep farming this same land is in the forefront of our minds," Afton Blight said. "The goal is to always keep improving on our improvements, producing more using less resources, and staying educated and involved in our industry."
Calder Dairy
INDUSTRY LEADER
Calder Dairy
Carleton, Mich.
www.calderdairy.com
Calder Dairy was established in 1946 with the vision to deliver farm-fresh dairy products to local homes. Even in today's fast-paced, technology-driven world, that vision has not changed, the family-owned dairy's website states. The dairy still uses milk from its own cows to make dairy products, uses recyclable glass bottles and provides doorstep delivery. The dairy has made at least one concession to modernity, however. In recent years, it has had to replace its fleet of Divco Trucks with more modern delivery trucks, unmistakable with their big Holstein black markings and bold "Calder" logo.
Canton Brew Works
INDUSTRY LEADER
Canton Brew Works
Canton, Mich.
www.cantonbrewworks.com
Canton Brew Works is the Detroit suburban community's first brewpub, having opened earlier this year. The establishment, which is open Thursday through Monday, doesn't serve food, but patrons are allowed to bring food or order takeout, according to the Canton Brew Works website. The brewpub also offers a $100 lifetime membership in its Mug Club, which provides beer discounts and other perks.
Cherry Central Cooperative Inc.
INDUSTRY LEADER
Cherry Central Cooperative Inc.
Traverse City, Mich.
www.cherrycentral.com
Founded in 1973, when five independent cherry growers came together to market and sell their tarts and sweets, Cherry Central Cooperative soon expanded operations. Fruit-growing sources and processing capabilities grew to include apples, blueberries, cranberries, strawberries and other sweet crops. Consumer demand for additional products gave rise to the inclusion of pomegranates arils and asparagus. Cherry Central's product line is continually adapting to meet clients' needs, the cooperative's website states.
Today, Cherry Central member cooperatives represent hundreds of farmers and numerous preferred processors in fruit-growing regions in the United States, Canada and around the globe. Cherry Central transforms fruit and asparagus into an array of products for the retail trade as well as for wholesale markets, including ingredients, food service, private label and co-pack opportunities. It leverages its operation with ownership of two Michigan companies: Kalamazoo-based Dunkley International, a machinery manufacturer that specializes in fruit processing equipment, and Oceana Foods of Shelby, a fruit drying facility.
The Common Grill
INDUSTRY LEADER
The Common Grill
Chelsea, Mich.
www.commongrill.com
In 1990, chef Craig Common was approached by Bob Daniels of Chelsea Lumber Company, who hoped to open a restaurant where playgoers to the Purple Rose — the professional theater founded by Bob's son, actor Jeff Daniels — could enjoy a meal. Common, who at the time was overseeing 16 restaurants in Michigan, Ohio and Florida as corporate chef for C.A. Muer Corp., jumped at the chance to venture out on his own, and on July 26, 1991, The Common Grill opened its doors. Expanding on the early success of the restaurant, Common decided in 1993 to increase the space to 148 seats, the restaurant's website states. The establishment continuously draws praise, including being named one of Detroit's top 10 restaurants in the Zagat's 2011 America's Top Restaurants guide.
Continental Dairy Facilities LLC
INDUSTRY LEADER
Continental Dairy Facilities LLC
Coopersville, Mich.
www.continentaldfllc.com
Continental Dairy Facilities processes raw milk from West Michigan farms and produces several products, including nonfat dried milk, which is shipped globally. The company sold its products domestically and in Mexico in 2012 and then increased exports by 706 percent in 2013, reaching new markets in Southeast Asia, the Middle East and North Africa. In 2013, 5 percent of all U.S. milk powder products were exported by Continental Dairy, according to a press release issued when the Michigan Department of Agriculture and Rural Development selected Continental Dairy Facilities LLC as the "2014 Michigan Agriculture Exporter of the Year." Earlier this year, Continental undertook an $8.8 million expansion to add four new off-loading bays to its facility and a new testing building where incoming milk trucks have milk tested before the trucks enter the off-loading bays, according to MLive.com.
Cooper Street Cookies
INDUSTRY LEADER
Cooper Street Cookies
Birmingham, Mich.
cooperstreetcookies.com
The Surnow family launched Cooper Street Cookies in 2011, and in just a few years, Elaine (the matriarch) and her two sons, Sam and Max, have grown the business into an eight-flavor product line with distribution all over the country. The production team consists of JVS, a group of young adults with special needs. The company also takes pride in the fact that it makes all of its cookies without the use of dairy, nuts or trans fats, and instead uses only all-natural ingredients with a minimal sprinkling of sugar for taste. The result is a selection of low-calorie cookies, produced not with cheats such as fake sugar and artificial coloring, but with natural ingredients including dried fruit, oats and straight-from-the-source extracts, Cooper Street Cookies' website states.
Dokk's Firehouse Dogs
INDUSTRY LEADER
Dokk's Firehouse Dogs
Macatawa, Mich.
dokksdogs.com
When Tom VanDokkumburg retired from the Holland Fire Department after 32 years, he fulfilled his dream of owning and operating a hot dog cart. Through time he created several condiments to complement his "dogs." Today, his relish and mustard is stocked by markets in northern Indiana and western and northwestern Michigan, according to the Dokk's Firehouse Dogs website.
DuRussels' Potato Farm
INDUSTRY LEADER
DuRussels' Potato Farm
Manchester, Mich.
www.durusselfarms.com
The DuRussel family has farmed in Michigan for more than 125 years. In 1873 Jules DuRussel and his brother Constantine left Switzerland to settle in Detroit. Jules and his son Charles farmed there until the 1920s when they were urbanized out of the area and Charles and son Raymond moved to Utica. There they grew rhubarb and potatoes on 300 acres. Raymond sold the business to his sons Howard (Bud) and Donald. The area was again urbanized, and the DuRussels moved to Manchester in 1969. By 1976 the farm had grown to more than 1,100 acres and was now incorporated as DuRussels' Potato Farms Inc. In August 2014, Dale and Dee Warner bought DuRussel Farms in hope of continuing the long-lasting tradition.
Since the Warners' purchase, many improvements have been under way, according to their website. For example, several outdated housing units were removed to make room for updating existing houses for the expanding migrant workforce. A high-quality ventilation system was installed in both the vegetable and potato processing warehouses, and new farming techniques were implemented to reduce the risks of pests and disease.
Fusilier Family Farms
INDUSTRY LEADER
Fusilier Family Farms
Manchester, Mich.
www.fusilierfamilyfarms.com
The fifth and sixth generations of Fusiliers are farming 200 acres at the edge of the Irish Hills. The majority of the farm is devoted to growing a large array of fresh, high-quality produce that is marketed directly through farmers markets, a "Share the Farm" Community-Supported Agriculture (CSA) program and area public schools, which also use the partnership as an opportunity to educate students about how food is grown. Through the CSA program, members receive a basket of fresh, all-natural produce weekly from June through October. A small amount of the farm's acreage is planted for commercial corn and soybean production, according to the company's website.
Grand Rapids Coffee Roasters
INDUSTRY LEADER
Grand Rapids Coffee Roasters
Grand Rapids, Mich.
www.grandrapidscoffee.com
In business since 2007, Grand Rapids Coffee Roasters began in a 100-plus-year-old building that once housed Johnson Furniture Co. The micro-roaster states on its website that it strives to produce both a great cup of coffee and an entertaining field trip to customers who visit its roastery. It is open to the public on Saturdays and encourages people to visit for free brewed coffee samples and a demonstration of the coffee roasting process. Its offerings include 23 Select Single Origin coffees, 24 Premium Specialty Blends, three Espresso Blends and a variety of gourmet flavored coffees.
Just Delicious Scones
INDUSTRY LEADER
Just Delicious Scones
Roseville, Mich.
www.justdeliciousscones-mi.com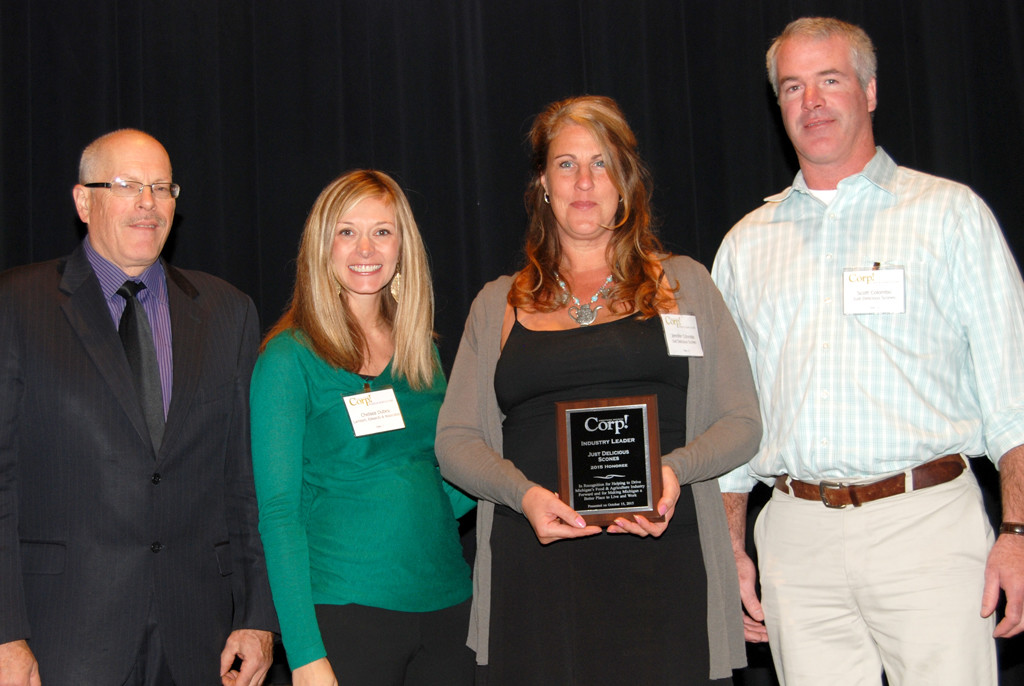 Just Delicious Scones is a bakery of specialized pastries and also a tearoom serving brunch, lunch and special events. In addition, it is a wholesale supplier to Nino Salvaggio Markets, Westborn Markets, Busch's Markets, Hollywood Markets, Village Market in Grosse Pointe and St. Clair Shores, and several other stores in metro Detroit.
Owner Jennifer Stockwell-Colombo said 2015 has been a good year, with overall sales up 70 percent from 2014.
"Our tearoom sales have grown exponentially and our wholesale customers have maintained a steady business," she said. "This year we also entered into a contract to buy our building and an adjacent building instead of leasing. We are working diligently this year to stabilize our workforce and right-size our staff."
Going forward, Stockwell-Colombo aims to expand the wholesale business and utilize more automated equipment to increase production capacity.
KBD Inc.
INDUSTRY LEADER
KBD Inc.
Detroit
KBD is a Detroit meat wholesaler. A Manta.com profile indicates that it was established in 1962 and employs about 50 people, and the Michigan Department of Agriculture and Rural Development lists the company as a wholesaler of fresh and frozen beef and frozen pork.
Lipari Foods Inc.
INDUSTRY LEADER
Lipari Foods Inc.
Warren, Mich.
www.liparifoods.com
While distributing food brands is Lipari Foods' specialty, it also offers services such as assisting with sales and profit increases, promotional planning, menu development and costing, merchandising and schematic assistance, reduction in food costs (ingredients and supplies) and shrink control, the company's website states. In 1971, Jim's son Thom started working at Lipari Foods. Over the past 15 years, growth has come in many forms: acquisitions of distribution businesses, partnerships with several wholesale warehouses, and product expansion into packaging, seafood, and confections. In 2006 Lipari Foods built its current facility to customize space and technology and accommodate anticipated future growth.
Michigan Sugar Co.
INDUSTRY LEADER
Michigan Sugar Co.
Bay City, Mich.
www.michigansugar.com
Since its founding, more than a century ago, when six independent sugar beet companies merged, Michigan Sugar Co. has perfected the process of turning one of the region's largest cash crops — the sugar beet — into pure sugar. Today, Michigan Sugar Co. is the third-largest beet sugar processor in the United States, producing an annual average of more than 1 billion pounds of sugar. It sells products in wholesale and retail quantities under the Pioneer Sugar and Big Chief Sugar brands. The company has seven production and storage facilities throughout Michigan and Ohio, including a Caro factory built in 1889 that is the oldest operating factory in the country, according to the company's website.
Nikki's Ginger Tea
INDUSTRY LEADER
Nikki's Ginger Tea
Detroit
www.nikkisgingertea.com
Nikki's Ginger Tea, owned by Monique Sasser, makes a line of ginger-based teas that are sold in a variety of retail outlets. This fall, according to the company's Facebook page, it moved production to a facility operated by Hopeful Harvest Foods Inc.
Northern United Brewing Company/Null Taphouse
INDUSTRY LEADER
Northern United Brewing Company/Null Taphouse
Dexter
www.nubco.net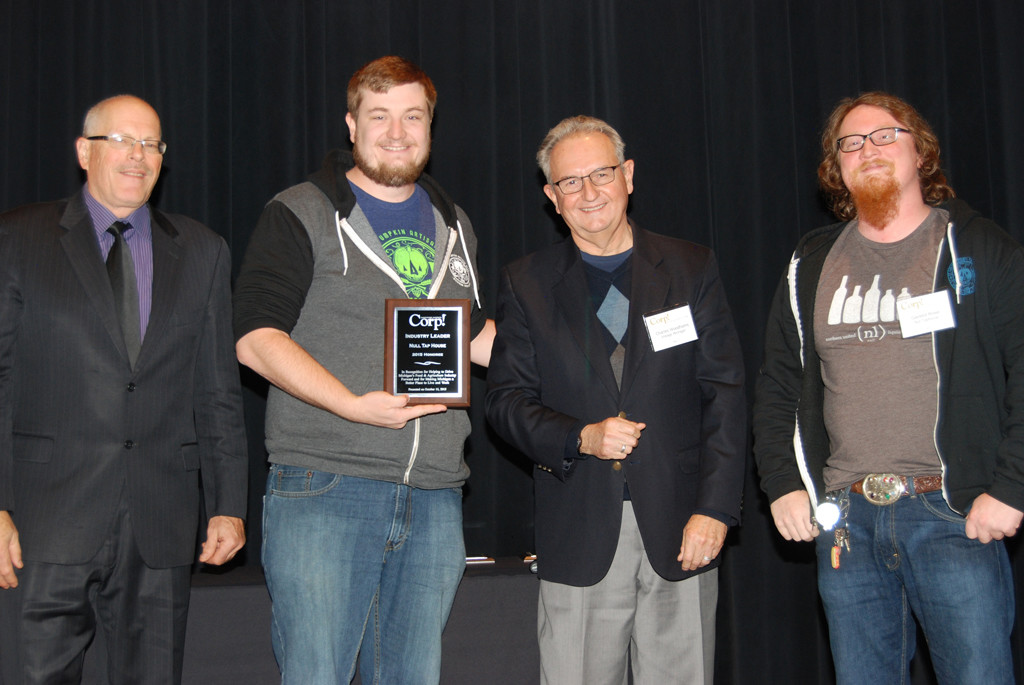 Northern United Brewing Co. celebrated its first full year of operation in 2015. "There were failures and triumphs, but we continue to improve every day," said CEO Jon Carlson.
Its greatest step forward was the $1.2 million expansion the company completed during the past year, he said. The brewery nearly doubled its brewing capacity in just more than eight months, and its sales are up 52 percent in the state from 2014.
The company also unveiled a tasting room and taphouse in Dexter aptly named Northern United Liquid Libations, or null for short. It features 30 taps, spirits, and wines all made in Michigan.
"Michiganders love to support local business and we love to support Michiganders," Carlson said. "Through a sense of community on each side, we have grown to distribute some of our beers in 40 states and nine countries. Innovation of our craft is what pushes us forward. With more legislative support for smaller breweries in the state (increased self-distribution rights), we would only grow larger and offer more employment opportunities."
Northville Winery & Brewing Co.
INDUSTRY LEADER
Northville Winery & Brewing Co.
Northville, Mich.
www.thenorthvillewinery.com
The Northville Winery originated at Parmenter's Northville Cider Mill in 1982. Owners Rob and Carina Nelson started making their own wine almost 10 years ago and have been expanding ever since, including adding a microbrewery in 2014. A year-round tasting room opened in June 2012. All grapes and apples are brought in from the west side of Michigan, and the winery then does all the pressing in the cider mill and fermenting and bottling in the winery building, its website states. Every bottle is filled and labeled by hand. The winery produces several alcoholic wines, hard cider flavors and most recently beer. A small distillery is coming soon.
Nurish Brands/FEEL Natural Energy
INDUSTRY LEADER
Nurish Brands/FEEL Natural Energy
Royal Oak
www.feelenergy.com
Nurish Brands, maker of FEEL Natural Energy, an all-natural, low-calorie energy drink, is enjoying a growth spurt.
"In 2015 we have begun our expansion outside of our home Michigan market," said CEO Brian Turner. "We hired Howard Dembs as director of sales and marketing and also have retained two national firms to represent us to distributors and brokers."
In the past year, Nurish has obtained distribution of more than 120 accounts.
"What has really helped us is the growing recognition that while consumers continue to want a beverage that provides added energy, they are leery of traditional energy drinks that contain artificial ingredients and stimulants," Turner said. The company is aiming to become a $10 million brand with distribution in various channels across the United States within five years, Turner said.
Original Murdick's Fudge
INDUSTRY LEADER
Original Murdick's Fudge
Mackinac Island
www.originalmurdicksfudge.com
In 1887, Mackinac Island's first candy shop opened as Murdick's Candy Kitchen, using Sara Murdick's confectionery skills and recipes. In 1969, Bob Benser Sr. bought a different version of the business. Today, the Benser family still follows Sara Murdick's recipe and the old-fashioned fudge-making techniques that have been passed down through the generations. Original Murdick's Fudge has expanded to other locations on Mackinac Island as well as in Mackinaw City and St. Ignace, in addition to three stores and a bakery in Martha's Vineyard, Mass.
Owens Family Foods LLC/ Scotty O'Hotty
INDUSTRY LEADER
Owens Family Foods LLC/ Scotty O'Hotty
Dearborn, Mich.
www.scottyohotty.com
Scott and Suzi Owens, the husband-and-wife team behind Owens Family Foods LLC, are bringing kudos to Michigan.
The company's line of Scotty O'Hotty naturally spicy sauces has garnered more than 30 national awards since 2013. It offers five low-sodium sauces, from mild to wild: Roasted Pepper, Beer-Bacon Chipotle, Premium Habanero, The Ghost Sauce and Reaper de Muerte. They are sold at gourmet markets and major retail chains in Michigan, Ohio, Indiana, Pennsylvania, Tennessee, Kentucky, Illinois, and Wisconsin, as well as through the company's website.
"We are almost through our fourth year in business," Scott Owens said. "Looking back, we have amazed ourselves as to all of the success we have achieved in such a relatively short period of time. Our overall revenues continue to grow each quarter, which has allowed us to focus on our company full time."
The holiday gift season is traditionally the busiest quarter, and each year the Owens Family Foods donates a portion of proceeds to a charity. This year, the beneficiary is Scarlet's Smile, a 501(c)(3) foundation named for Scarlet Goszczynski, a girl who suffers from spinal muscular atrophy, the leading cause of genetic death in children.
The couple started their business out of their own garden in the wake of the 2008 economic downturn. "We are proud to use Michigan companies as sources for our manufacturing and packaging needs," Scott Owens said. "The one issue that we have run into time and time again is the ability to find the local companies that match our needs. Every product in the food industry has different wants and needs, and the challenge is finding the right fit."
The couple's goal in the next five years time is to have Scotty O'Hotty brand products on store shelves nationwide. They also hope to hire an additional 15 employees. To help accomplish that, the business plans to expand its product line within the next year.
"We have several new gourmet food products that we plan to release potentially tripling our current revenue," Scott Owens said. "We are gearing up to do some large advertising and marketing in the near future to help us reach our goal."
Paramount Coffee Co.
INDUSTRY LEADER
Paramount Coffee Co.
Lansing
www.paramountcoffee.com
One of the Midwest's largest coffee rosters, Paramount Coffee Co. has been roasting coffee for private label, retail and direct-to-consumer markets for 80 years. In 2014, the company undertook an expansion project that involved increasing its manufacturing space near downtown Lansing from 80,000 to 100,000 square feet and establishing distribution and shipping operations in a separate 58,000-square-foot building on the city's outskirts. Also in 2014, the company earned Level 2 certification from the Safe Quality Food Institute, establishing that the coffee roaster had effectively implemented rigorous food safety control systems.
Passport Pizza LLC
INDUSTRY LEADER
Passport Pizza LLC
Clinton Township, Mich.
passportpizza.com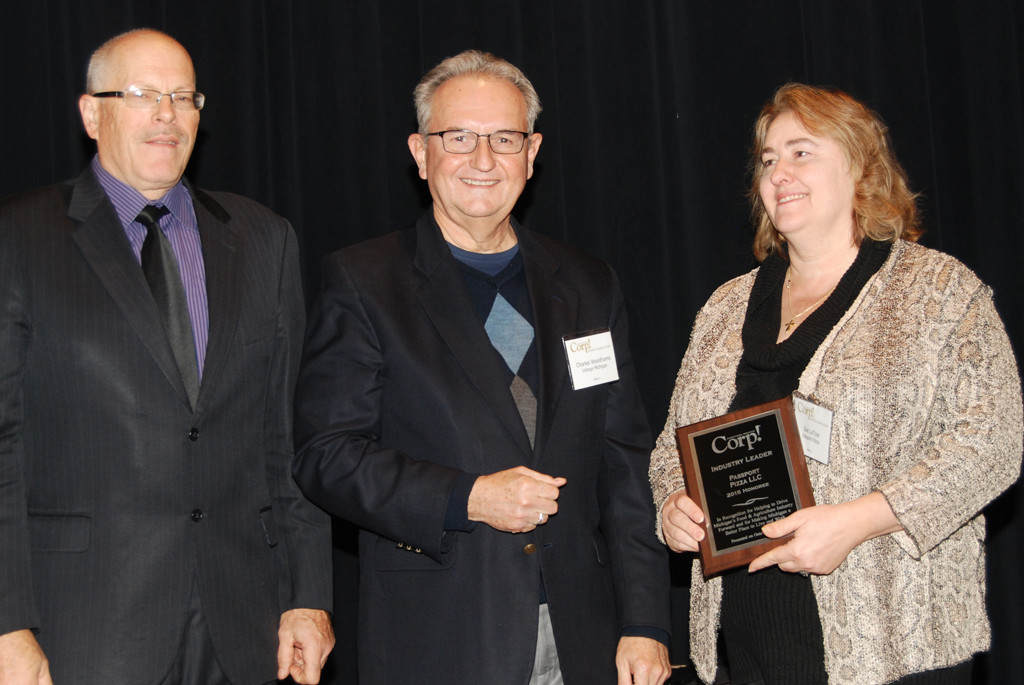 Passport Pizza, which has 14 locations throughout Southeast Michigan, is in its second generation of family ownership. The company started as Pizza One, later becoming Pizza N More and then Passport Pizza. Some employees have been with the company for 30 years and have now been joined by their family members, according to the Passport Pizza website.
Pierino Frozen Foods
INDUSTRY LEADER
Pierino Frozen Foods
Southfield, Mich.
pierinofrozenfoods.com
Pierino Frozen Foods has come a long way from the late nights in a small home kitchen in Melvindale, where Italian immigrant Pierino Guglielmetti and wife Ida made ravioli that they sold to Detroit-area restaurants and specialty stores. Today Pierino makes its home in a technologically advanced 30,000-square-foot preparation, packaging and shipping facility, where it produces multiple lines of frozen, precooked and dried pasta specialties. Advanced automated cooking and cutting systems, a flash-freezing facility, inspection facilities, packaging and shipment departments are all under one roof. The company's website states Pierino is still growing and expanding, adding new products and production capabilities to serve a diverse customer base.
Randazzo Fresh Market
INDUSTRY LEADER
Randazzo Fresh Market
Macomb, Mich.
randazzofreshmarket.com
Ever since it opened its first store on Detroit's East Side in the summer of 1972, the Randazzo Fresh Market family has worked to provide customers with fresh, quality produce, baked goods, prepared foods, meats, deli, seafood and groceries, the company's website states. Today, there are three Randazzo Fresh Markets in Macomb County.
Rochester Mills Beer Co.
INDUSTRY LEADER
Rochester Mills Beer Co.
Rochester, Mich.
www.beercos.com
The Rochester Mills Beer Co. opened its doors in 1998 and began brewing a wide selection of handcrafted lagers and ales for the residents of Rochester and the emerging craft beer enthusiasts in the surrounding communities. The brewpub is on Water Street, two blocks east of downtown Rochester's Main Street in the historic Western Knitting Mill.
Preserving the original character of the building, the brewpub features original hardwood floors, columns, beams and exposed brick walls. In 2012 the company expanded operations and opened a production brewery in Auburn Hills to take the beers beyond the brewpub, the Rochester Mills website states. Today you can find the beers of Rochester Mills on draft and packaged in 16-ounce cans across Michigan and beyond.
Shoreline Foods LLC
INDUSTRY LEADER
Shoreline Foods LLC
Traverse City, Mich.
www.shorelinefruit.com
During the late 1960s, at casual Michigan State University Farm House Fraternity gatherings, two sets of brothers — Bob and Don Gregory and Dean, Gene and Norm Veliquette — made plans for the orchards that would one day launch Shoreline Fruit's cooperative of growers. What began as a few acres of leased orchards has grown to become the largest tart cherry operation in North America, Shoreline Fruit's website states. The Shoreline Fruit cooperative of growers has 6,000 acres of orchards and typically harvests more than 25 million pounds of Montmorency tart cherries each year. Its growers are among the first cherry farms in Northern Michigan to earn USDA Good Agricultural Practices (GAP) certification.
Sunrise Acres Egg Farms
INDUSTRY LEADER
Sunrise Acres Egg Farms
Hudsonville, Mich.
sunriseacresmi.com
Sunrise Acres, an egg farm located in Hudsonville, was started by Marvin and June Patmos with 100 chickens in 1949. His two sons, Dick and Bill, took over day-to-day operations in the 1980s, and today the third generation, Bill's sons, is learning the family farm business, Sunrise Acres' website states. The operation says it is proud to support local farmers by buying their grain and always going "Michigan First!" for all of its supplies and needs. Sunrise Acres also participates in the United Egg Producers Animal Welfare Program.
Thai Feast LLC
INDUSTRY LEADER
Thai Feast LLC
Dearborn, Mich.
thaifeast.com/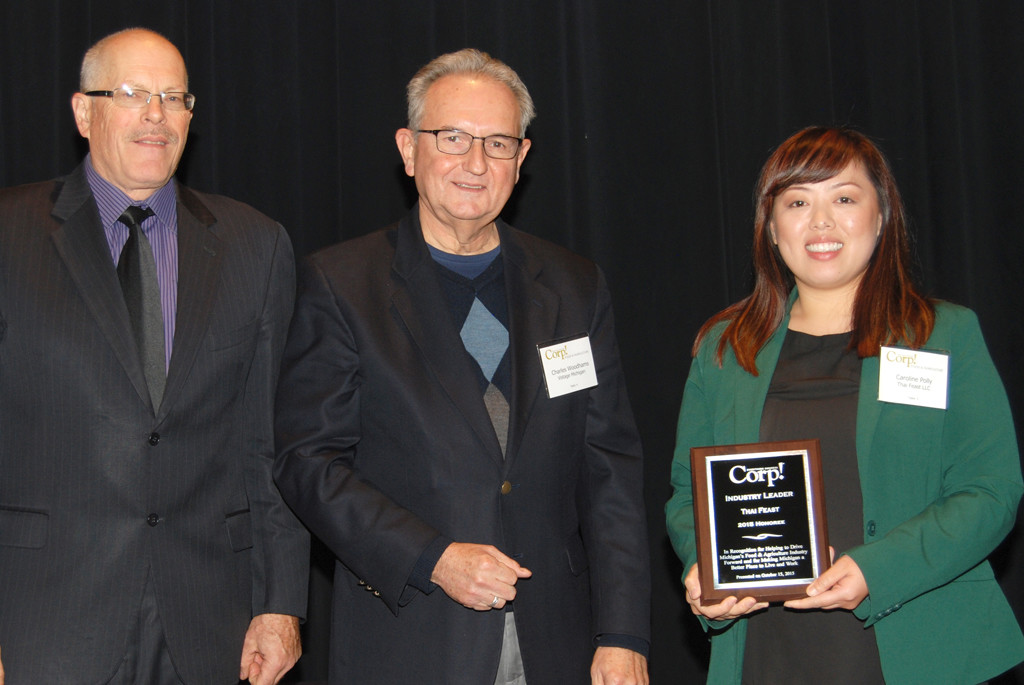 Thai Feast was created in 2011 by the matriarch of Bangkok 96 Restaurant, which had been serving Thai cuisine in Michigan since 1996. What started as frozen gluten-free frozen line led to shelf-stable instant vegan broth powders in a variety of Asian flavors for the retail and food service industries.
"The sales of our frozen line continue to grow, but with a small team and attention needed in launching new shelf-stable broth and sauce mixes, energy and timing can be overwhelming at times," said CEO Genevieve Vang. "Networking with others have opened up opportunities and created good business relationships that led to important resources to make our new products better."
The ebbs and flows of Michigan's economy have had little impact on the business, Vang said.
"In terms of what needs to be done to make our state a more favorable climate for agriculture and the food industry, we all need to take small, eco-friendly actions in our everyday operations," she said. "Hopefully, it will encourage good practice that is worth repeating when we go home."
Vang would ultimately like to see Thai Feast ingredients used in cafeterias of large institutions such as universities, hospitals and corporations. "Maybe a Thai Feast fast casual restaurant will also exist to provide consumers more healthier Asian food options," she said.
Voogt Farms
INDUSTRY LEADER
Voogt Farms
Marne, Mich.
www.voogtfarms.com
The Voogt family says it is serious about the business of raising superior registered Angus seedstock and maintaining a family farm. The beef cattle farm, begun in 1967, is situated on 170 acres of hay ground and pasture, with an additional 125 acres of hay ground and a heifer development pasture rented, the farm's website states. The farm is truly a family operation. Gary and Shirley Voogt, along with daughter Michele, live at the farm headquarters. Son Zachary his wife, Wendy, and their three children live on a second home on the farm. Daughter Kelly and her husband, Marc Jacobsen, and their sons own five acres adjacent to the farm and hope to build in the future. Voogt Farms is also home to 100 mother cows plus the calves and yearling bulls and heifers.
Win Schuler Foods Inc.
INDUSTRY LEADER
Win Schuler Foods Inc.
Southfield, Mich.
www.winschulers.com
The heritage of Win Schuler's products began almost a century ago, in 1909, in the southwest Michigan town of Marshall, where Albert Schuler Sr. opened a small cigar store on Main Street. Eventually, according to the company's website, Albert's entrepreneurial spirit led him to purchase a hotel and restaurant he named Schuler's. In 1934 Albert turned the management of the hotel over to his sons Winston and Albert Jr. Win eventually bought out his brother and started to put his own personality into the restaurant that he renamed "Win Schuler's." Win realized that while patrons were waiting to be seated they were building up ravenous appetites. So, as a gesture of hospitality, he rewarded for their patience with a complimentary crock of Schuler's "Bar Scheeze," a healthy portion of meatballs in barbecue sauce and a warm loaf of fresh bread.
As it turns out, the Bar Scheeze and meatballs became a bigger phenomenon than Win had anticipated. People were continually asking if there was any way they could buy some of the delicious Bar Scheeze to take home. So Win decided to give the people what they wanted and to sell crocks of Bar Scheeze, which is why you can still find the taste that kept people coming back to Win Schuler's restaurants right in your grocery store. Over time the package has been redesigned. Even the name is a little different: what was once known as "Bar Scheeze" is now known as "Win Schuler's Original Cheese Spread."