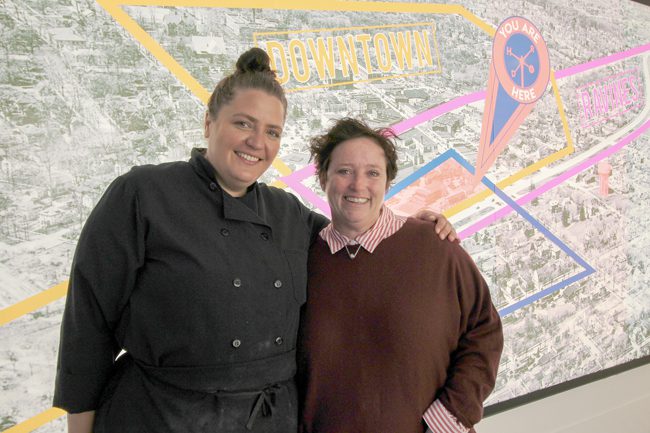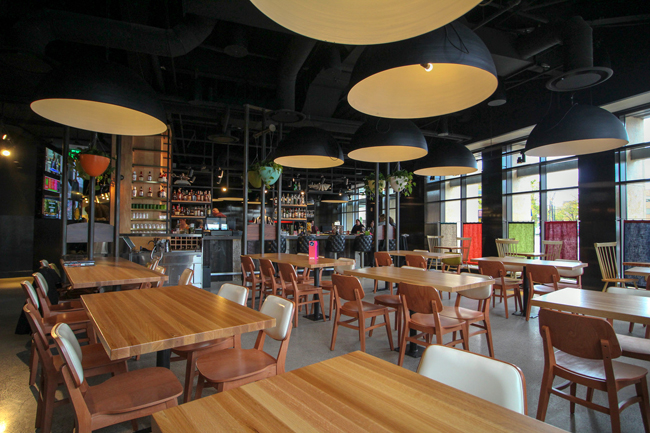 As St. Patrick's Day approaches, you might be feeling a bit like celebrating. Have you ever thought about trying a full Irish breakfast?
This brunch-friendly recipe comes from a restaurant in Birmingham: Hazel, Ravines and Downtown. The new hot spot got its name from the neighborhoods where the restaurant is located. Its owners developed three menus – one named for each of those neighborhoods – and they represent the familiar, the well-traveled and an ever-changing trend-setting menu.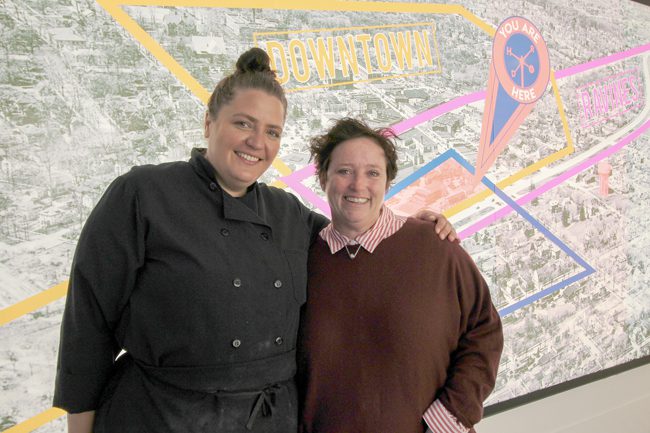 Executive Chef and Co-Owner Emmele Herrold created a warm-you-up comfort food dish she calls the Full Irish Breakfast and it's become a fast favorite.The Full Irish Breakfast is available at all times. No Irish Whiskey or beer is required, but yes, the bar serves that, too.
The Full Irish Breakfast consists of the following: Baked beans, Kielbasa (or favorite sausage), ham, eggs, potato, grilled tomato and toast. It's easy to make at home.
The Full Irish Breakfast
Recipe by Executive Chef Emmele Herrold, who co-owns Hazel, Ravines and Downtown along with Beth Hussey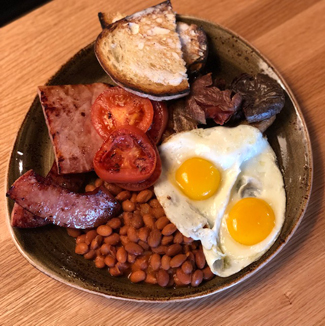 Potatoes:
2 lbs. fingerling potatoes
Toss potatoes in olive oil, salt and pepper. Bake until tender. Let cool. Mash potatoes with the palm of your hand, just until flat. Heat olive oil in a skillet. Add potatoes to hot oil, season with salt and pepper if needed. Cook until golden brown.
Prepare the rest:
• Slice ham in 1/4 slices (1 per person)
• Slice tomatoes 1/2 thick (3 slices per person)
• Use about 2 inches of sausage per person
• 2 eggs per person (We suggest sunny side up)
• 1 piece of toast per person (choose your favorite toast)
Baked beans:
Cook 2 cups pinto beans in water until they are soft.
Stew together with:
• 1/4 lb. bacon
• 1 cup ketchup
• 1/4 cup brown sugar
• 2 tsp apple cider vinegar
• Add water to cover
Prepare ham, sausage and tomato by cooking them until golden brown and cooked through on a griddle or in a sauté pan.
Assemble one plate per person with:
• 2 eggs
• 2 inches Sausage
• 1 slice ham
• 3 slices tomato
• 1/2 cup beans
• 1/2 cup potato
• 1 slice toast
Serve hot.