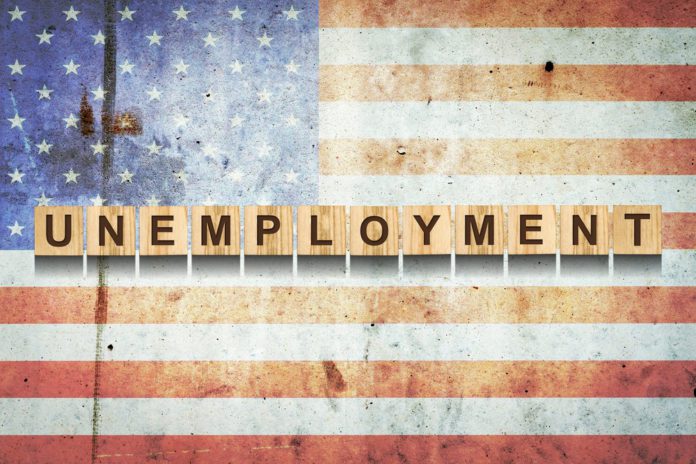 Extended unemployment benefits have long expired, and wrangling over the next coronavirus relief package continues in Washington, D.C.
The other thing that continues to climb: the number of people seeking first-time unemployment benefits.
According to the U.S. Department of Labor, some 787,000 American workers filed for new unemployment benefits in the week ending Oct. 17. While that's the eighth straight week new claims have been under 1 million, and it's the lowest total since March, it still means those claims have been above the pre-pandemic level (695,000) for nearly eight months.
Another 10 million people continue to claim unemployment under the Pandemic Unemployment Assistance program providing jobless benefits to workers previously not eligible for unemployment.
Assistant Secretary of Labor for the Employment and Training Administration John Pallasch took a rosier view of the report, pointing out it showed a "huge decrease of … indivdiuals coming off of unemployment insurance rolls."
"The four-week average initial weekly claim numbers, which takes out much of the volatility of weekly claims, hit the lowest point since the start of the pandemic," Pallasch said in a statement. "The reports from the last month show a strengthening economy. During the month, nearly three million individuals have left the unemployment system.
"Today's report along with the Bureau of Labor Statistics' September State Employment and Unemployment Rates released (Wednesday), showed 38 states with an unemployment rate drop, further proof the job market is well on the way back. That is good news for American workers."
More: Grand Rapids 'Icon' Peter Secchia Dies at 83
More: Experts: Halloween Likely Will See Slower Retail Sales and Fewer In-Person Events This Year
More: GM Investing Millions in Michigan, $2 Billion in Tennessee Plant to Build Electric Vehicles
Among the numbers in the report:
California had the highest number of first-time claims (158,887) but also had the country's most significant drop (17,206).
New York had 56,483 first-time claims, down nearly 10,000.
Georgia and 44,035 claims, down some 10,000.
Florida had 35,960 claims, a drop of 12,000.
Michigan dropped nearly 9,500, while Washington State fell by 5,768.
The highest-rising states incuded Massachusetts (4,556) and Virginia (4,389).
Diane Swonk, chief economist at Grant Thornton, told the Washington Post the number of people asking for extended unemployment benefits are "making it look like a traditional recession."
"This leaves scars in the labor force, is demoralizing and increases health risks for workers," Swonk told the Post. "We're not calling people back fast enough at a time that we know many households are running on fumes, unable to pay for food for the week and rent."