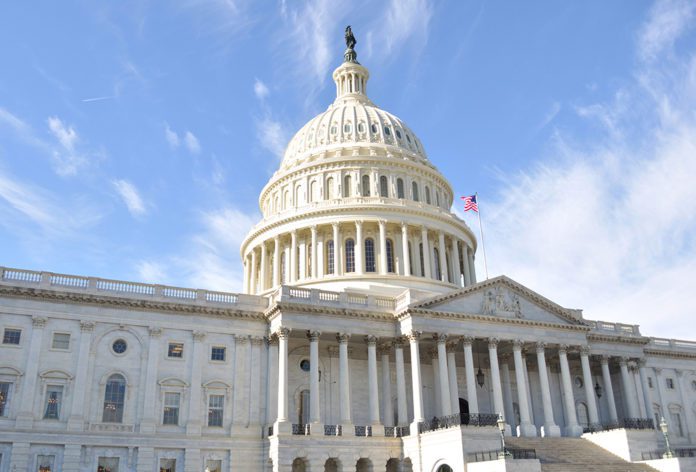 On the one hand, U.S. House Speaker Nancy Pelosi is saying that she and U.S. Treasury Secretary Steven Mnuhin are getting closer on the next coronavirus relief bill, and that she's hopeful it gets done before the Nov. 3 election.
On the other hand, Senate Majority Leader Mitch McConnell is on the record saying he's not in favor of getting a deal done before the election, an opinion he's shared with the White House.
Will it get done and, if so, will it be resolved by the election? If rhetoric coming out of a variety of news outlets is any indication, it seems unlikely. But, stay tuned.
Pelosi said she and Mnuchin are "just about there" on one big piece: funding for testing and tracing that would allow schools and the economy to safely reopen.
Three main sticking points — Democrats' demands for more funding for state and local governments, school funding and the Republicans' desire for a liability shield for employers — remain.
At a Thursday press conference, Pelosi seemed optimistic.
"We continue to be engaged in negotiations, and I am hopeful we will be able to reach an agreement," Pelosi said. She told MSNBC that it would be her "hope" to get fiscal stimulus done by the Nov. 3 election.
One drag on her optimism might be McConnell, who has publicly expressed opposition to the spending levels – some $2 trillion — under discussion.
Media reports earlier this week indicated McConnell has been telling Republicans he has advised the White House not to deal before Election Day.
More: Grand Rapids 'Icon' Peter Secchia Dies at 83
More: Experts: Halloween Likely Will See Slower Retail Sales and Fewer In-Person Events This Year
More: GM Investing Millions in Michigan, $2 Billion in Tennessee Plant to Build Electric Vehicles
More: https://www.corpmagazine.com/features/cover-stories/gm-investing-millions-in-michigan-2-billion-in-tennessee-plant-to-build-electric-vehicles/
While Pelosi might be optimistic, White House National Economic Advisor Larry Kudlow told Fox Business this week there was still significant work to be done.
"There are still significant policy differences between the two teams," Kudlow said. The Democratic stimulus bill "needs to be amended significantly more," he added. "The clock is ticking."
Senate Republicans remain the ultimate roadblock to enacting a roughly $2 trillion deal being negotiated by Pelosi and Mnuchin. McConnell has made no promises on when the Senate might take up any compromise agreement, and some senior GOP lawmakers expressed skepticism whether the chamber would vote on one, even after the election.
Pelosi flagged continuing work needed on language about opening schools safely amid the coronavirus threat.
"There are still significant policy differences between the two teams," White House National Economic Adviser Larry Kudlow said on Fox Business. The Democratic stimulus bill "needs to be amended significantly more," he said. "The clock is ticking."
Everyone was playing the blame game in the media. President Trump continued to say the aid to states and local governments amounted to "bailing out poorly run" Democratic communities.
White House Chief of Staff Mark Meadows said it's the administration that's "advancing this negotiation further and further toward what Pelosi wants, and told Fox News Pelosi had made very little in the way of concessions.
Senate Republicans on Wednesday proposed a $500 billion coronavirus relief bill that would have included some $100 billion to get schools reopened, and funding for testing and vaccines.
Senate Democrats, claiming the bill was simply a political stunt by McConnell, who they say knew the votes weren't there to pass such a bill, blocked it.