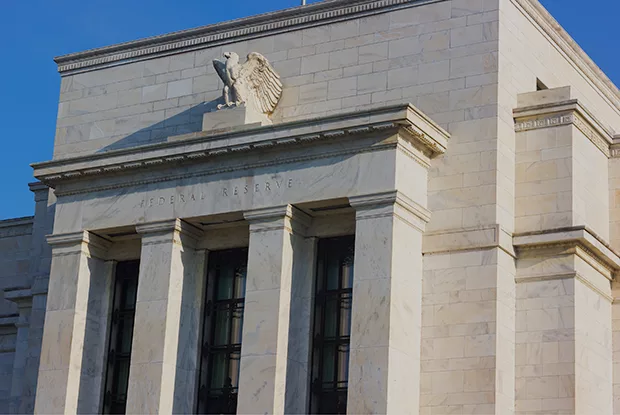 Speculation had been that a lightening of the inflation rate might prompt the Federal Reserve to lower the rate of increase on interest rates.
On Wednesday, that's exactly what happened
Fed Chair Jerome Powell announced the Fed had approved an interest rate increase of 0.5%, and also intimated rates would continue to increase through the spring. Further increases would likely be at lower increments as the Fed tries to fight high inflation rates.
The decision Wednesday comes after four straight increases of 0.75 point, and raised the benchmark federal-funds rate to a range between 4.25% and 4.5%, a 15-year high.
The Wall Street Journal reported that markets retreated slightly after the announcement. The Dow Jones Industrial Average lost 142.29 points, or 0.4%, to 33966.35. The yield on the benchmark 10-year U.S. Treasury note edged up to 3.503% from its Tuesday level of 3.501%. Yields rise as prices fall, WSJ reported.
The latest increase capped a year in which the Fed raised rates from near zero at the fastest pace since the early 1980s to fight inflation, which is running near a 40-year high.
"It makes a lot of sense, it seems to me—particularly if you consider how far we've come," Powell said while also pointing out decisions about upcoming meetings had not been made, and that the outcome would depend on the state of the economy and borrowing costs.
According to the Journal, in new economic projections released after the meeting, most Fed officials had plans to raise the fed-funds rate to a peak level between 5% and 5.5% in 2023 and hold it there until some time in 2024.
Bond markets rallied when Mr. Powell hinted the Fed might raise rates by a smaller step of a quarter-point, or 25 basis points, in February, Lee Ferridge, a senior economic strategist at State Street Global Markets, told the Journal.
"It's like the new projections didn't happen, quite honestly. And I'm surprised the market is shrugging it off so confidently," said Mr. Ferridge. "The expectation is the economic data will be so poor" by the end of the first quarter "that the Fed will stop hiking."