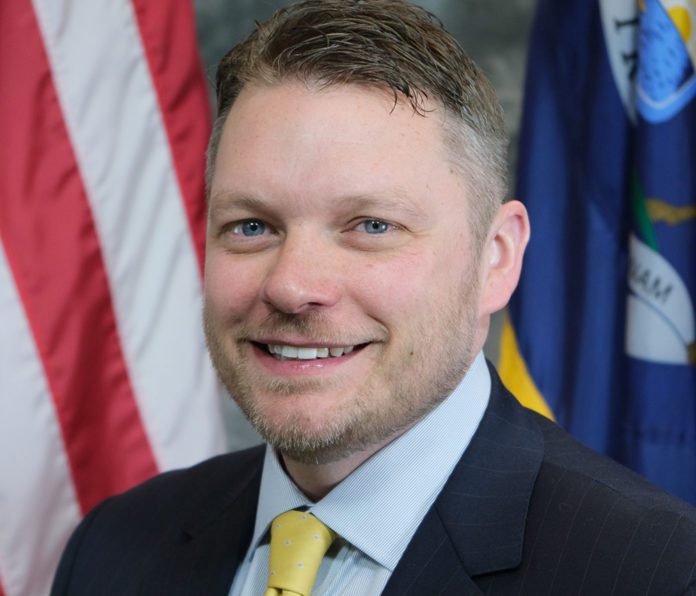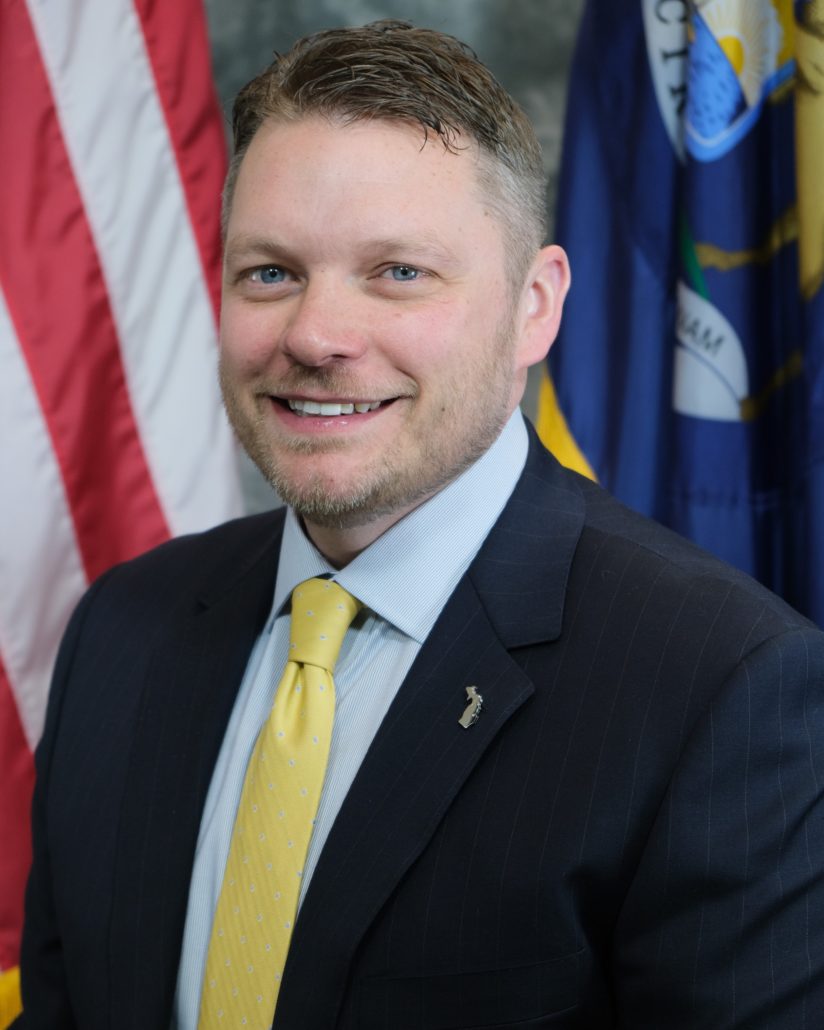 Mark Burton left Gov. Gretchen Whitmer's office in March 2020 for an interim assignment as the CEO of the Michigan Economic Development Corporation.
A relatively quiet change in assignment, right?
Not so fast. About a week into the job came COVID-19, and Burton has since been in the thick of managing a variety of economic relief plans and grant programs designed to help Michigan businesses recover from the ecomomic upheaval the pandemic has caused.
Finally, a year later, Burton is moving on. He's leaving the MEDC and joining Honigman LLP as partner and co-leader of the firm's Economic Development Incentives Group. Honigman is a Detroit-based business law firm with more than 60 practice areas.
Whitmer said Burton – who replaced the retired Jeff Mason — led the MEDC through "one of the most difficult chapters" in Michigan history.
Burton's efforts have been "keeping us laser-focused on supporting Michigan businesses throughout the pandemic," Whitmer said in a statement. "While I'm sad to see him leave state government, I wish him the best of luck in his new role, and I look forward to working with the MEDC Executive Committee to announce a new CEO in the coming weeks who will build on the administration's important work in creating good jobs and strong communities across the state."
A national search has been on for a new CEO since last summer.
"We are committed to selecting a leader with the right experience and skills to carry out the governor's vision and the ongoing and exceptional work by the MEDC to build a strong and vibrant economic recovery that helps our state's businesses grow, retain, and create more good-paying jobs for Michigan's working families," Awenate Cobbina, chair of the MEDC Executive Committee, said in a statement.
Burton leaves the MEDC March 12, and starts at Honigman three days later. He called working with the "dedicated team" at the MEDC an "honor."
"We have worked tirelessly to provide critical relief to small businesses and communities disrupted by a global pandemic,while continuing to build a runway for long-term economic prosperity and a better future for the people of this great state," Burton said in a statement. "I have tremendous gratitude for the outstanding team at MEDC and know they will continue to help the businesses, workers and communities of this state thrive. I am proud of the work we have accomplished together and have been proud to serve the state of Michigan in this role."
Burton earned his Juris Doctor from the Michigan State University College of Law, studied International Human Rights Law at Oxford University in Oxford, England and earned a Bachelor of Science in public administration from Northern Michigan University.
"We are thrilled to welcome Mark to Honigman," said Honigman Chairman and CEO David Foltyn. "His impressive 20-year track record of economic development and legislative experience will serve our clients extremely well and complement our growing and diverse team."