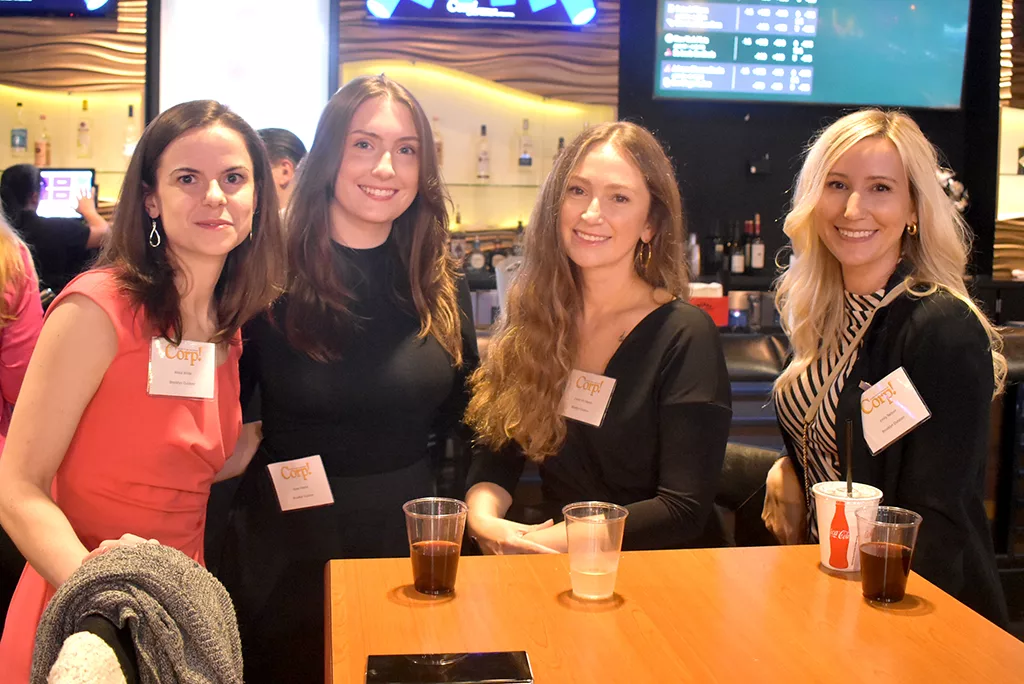 The first time Jennifer Jurgens knew she'd been nominated for a Corp! Magazine MVP award was when she received the email announcing her as one of the winners.
Even then, she forwarded the announcement to the teammates she discovered had nominated her, asking "Is this for real?"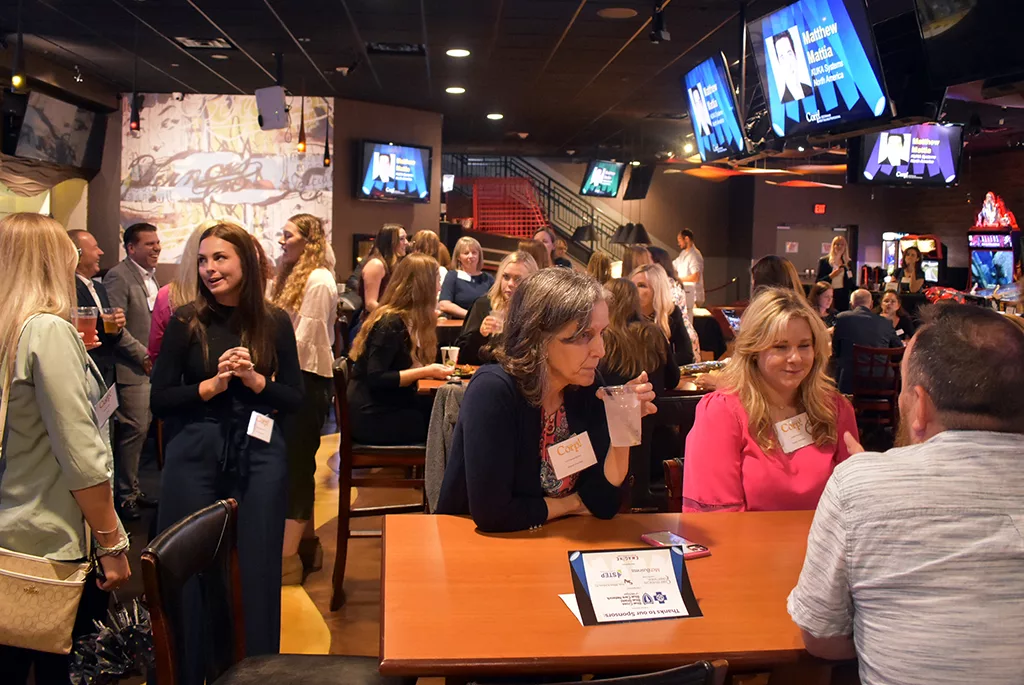 Turns out it was. Jurgens, the founder and CEO of Grand Rapids-based strategy and marketing firm 1 Bold Step, won as a Most Valuable Entrepreneur. She was one of more than 70 winners in three categories: Most Valuable Professional, Most Valuable Young Professional and Most Valuable Entrepreneur.
Jurgens started 1 Bold Step in 2018.
"You wonder if your idea is really a thing, even as you're selling it and people are buying into it," Jurgens said during a social mixer for the winners held at the Emagine Theater in Royal Oak. "When somebody outside your organization recognizes it, you realize you've built this thing that has value."
Jurgens was one of nearly 100 people attending the mixer, which brought together some of the state's best business leaders. The Corp! Magazine's Most Valuable Professionals, Entrepreneurs and Young Professionals awards honor those who have made Michigan a better place to live and work through their careers, their community involvement and their passion.
Corp! Magazine Publisher Jennifer Kluge said the organization believes "it's important to celebrate" the people who are moving Michigan forward.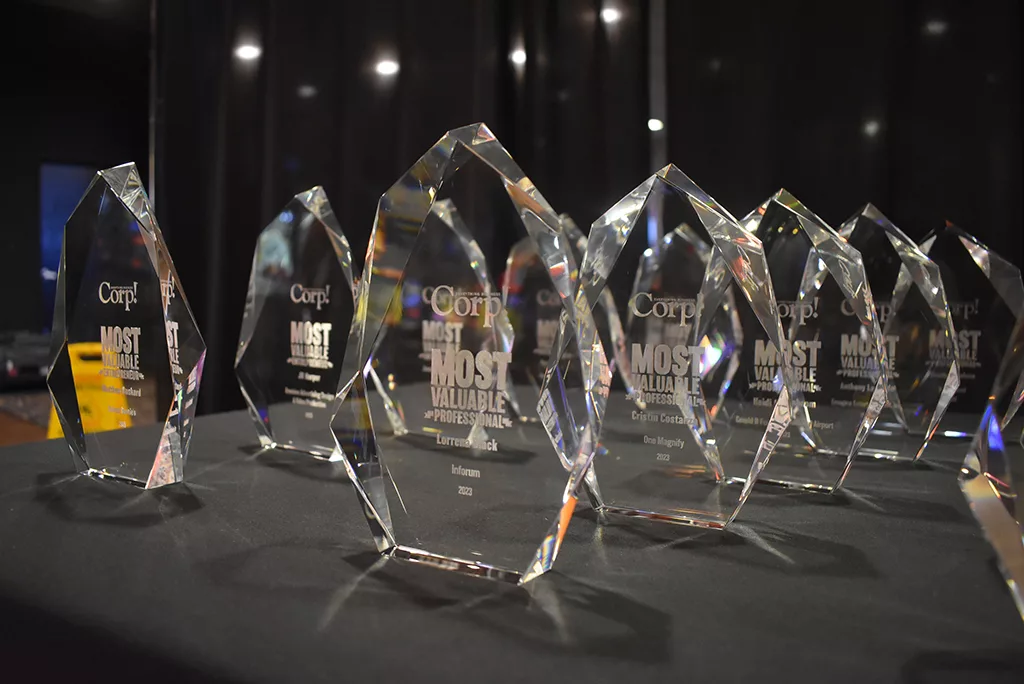 "It's important to recognize their new ideas, products and services, all of which make our state's communities stronger," Kluge said. "That is the focus of these awards … to truly recognize achievements among a diverse group of professionals in a variety of areas."
The mixer took place at Emagine Royal Oak in a partnership between Corp! Magazine and Emagine that founder and co-chair Paul Glanz said gives the theater chain a chance to connect with other local businesses.
"We're honored and delighted to partner (with Corp!)," Glanz said. "It's part of our outreach goal to share our business with others. For us, it's a pleasure to do it."
Heidi Groenboom, a communications and events associate celebrating her first year at the Gerald R. Ford International Airport Authority in Grand Rapids and a winner in the Most Valuable Professionals category, called the honor "exciting."
"It's a big motivational boost," Groenboom said. "It reassures me that what I do is important."
Cortney Smalley has been a recruiter for the Detroit FBI office for about seven months. He believes the people he gets to recruit to the bureau are truly "every day heroes," and loves that he gets to be part of that process.
"It's a great way to give back to the community," said Smalley, a Most Valuable Professionals winner. "I love that I get to influence who gets to do this work. I was unbelievably grateful that someone in the community recognized the work I've been doing."
Like Jurgens, JR Harper, the president of Kalamazoo-based Envision Advertising Design & Video Production, which customizes marketing and advertising strategies and leverages professional video production and impactful graphic design, only found out about her award when she was notified she was a winner (in the Most Valuable Entrepreneur category).
Harper, who has been a member of the MichBusiness Professional Business Development Peer Group, a group for professionals who are growing their client base, said she was "honored and shocked" to win.
"I think it says hard work pays off," Harper said. "This is what I love, and being recognized for it is a bonus. We work hard as a team, and this shows that teamwork."
You can check out all the event photos here.