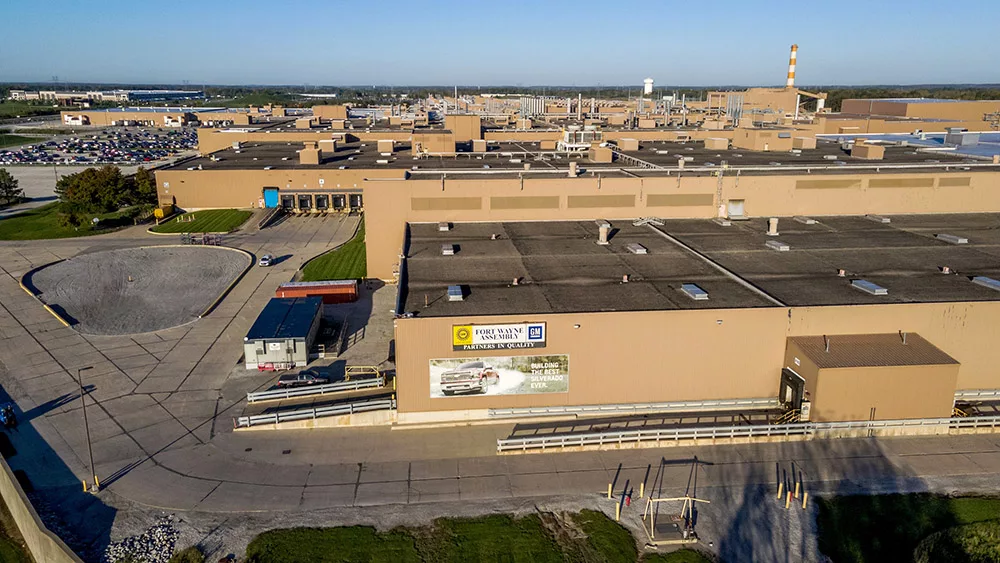 FORT WAYNE, Ind. — General Motors Co. announced plans to invest $632 million in Fort Wayne Assembly to prepare the plant for production of the next-generation internal combustion engine (ICE) full-size light-duty trucks. This investment will enable the company to strengthen its industry-leading full-size truck business. Product details and timing related to GM's future trucks are not being released at this time.
The announcement brings GM's U.S. manufacturing and parts distribution facility investment commitments to more than $31.6 billion since 2013.
"We are announcing a significant investment to continue our industry-leading full-size truck business by preparing Fort Wayne Assembly to build the next-generation ICE full-size light-duty pickups," said Gerald Johnson, executive vice president, Global Manufacturing and Sustainability. "This investment reflects our commitment to our loyal truck customers and the hard work of the dedicated Fort Wayne team."
This investment bolsters GM's U.S. manufacturing operations, which include more than 50 assembly, stamping, propulsion and component plants and parts distribution centers nationwide. It also highlights the company's commitment to continue providing customers a strong portfolio of ICE vehicles for years to come.
Fort Wayne proudly builds the Chevrolet Silverado 1500 and GMC Sierra 1500. The quality and care of the Fort Wayne team members, both hourly and salaried, helped the 2023 Chevrolet Silverado to be the best-selling retail full-size light-duty pickup in 2022.1 Fort Wayne Assembly hourly employees are represented by UAW Local 2209.
This investment will support new conveyors, tooling and equipment in the plant's body and general assembly areas.
"When business is booming as it has been for the past decade — due to the hard work of UAW members — the company should continue to invest in its workforce," said Mike Booth, UAW vice president, GM department. "It is good to see that GM recognizes the hard work you, the UAW membership, contribute to the success of this company. We are proud that UAW-GM members will continue to build quality, union-made products here in the USA."
GM has announced nearly $2 billion in investments for Fort Wayne Assembly and more than $2.8 billion in Indiana manufacturing operations since 2013.