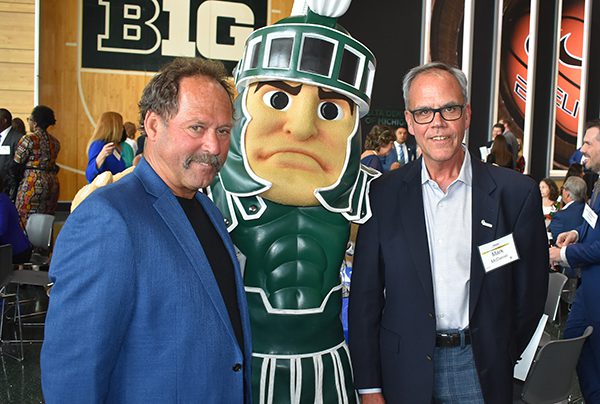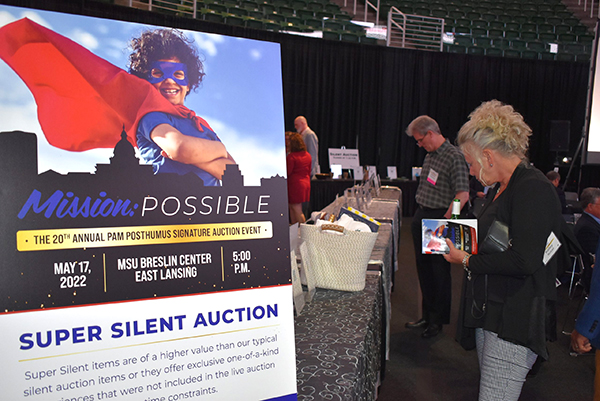 In a span of maybe 15 minutes at Children Trust Michigan's 20th annual Pam Posthumus Signature Auction Tuesday at the Breslin Center, auctioneer Wade Leist coaxed hundreds of auction-goers into donating more than $60,000 to the fight against child abuse.
It was that kind of night for the newly rebranded Children Trust Michigan, until that night known as Children's Trust Fund Michigan.
When final figures were tallied, the auction — which had already easily breezed by its previous fundraising record of $564,348 set in 2013 – ended up raising an astonishing $1 million.
Not bad for an event where the goal was set at $550,000.
Blue Cross Blue Shield of Michigan designated Children Trust Michigan as its community outreach project for the year. And, as the numbers poured in from sponsorships and the proceeds from both live and silent auctions, auction co-chair Dan Loepp, the CEO of Blue Cross Blue Shield of Michigan, said he was confident the auction would be successful.
"It's really exciting, all the work that's been put in," said Loepp, who co-chaired the event with his wife, Amy, the board chair for Children Trust Michigan. "It's a great cause. Over your life, all of us have experience either directly or indirectly with some form of child abuse.
"With our interplay with our partners it was not a heavy lift," Loepp said of the success. "People want to be a part of (preventing) it."
Suzanne Greenberg, Children Trust Michigan's executive director, credited BCBS with helping the organization expand its reach. More than $800,000 in sponsorships at various levels attests to that, she said.
"The Blue Cross team did a great job leveraging their relationships," Greenberg said. "Everybody came together and worked hard.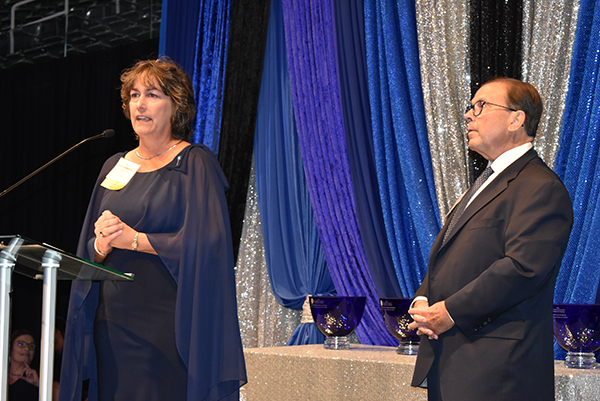 Children Trust Michigan, which serves under the umbrella of the state's Department of Health and Human Services and has a presence in all of Michigan's 83 counties, is dedicated to the prevention of child abuse. There's been talk among the organization's leadership that there was a need – "People really don't understand what 'Children's Trust Fund' means … it doesn't tell you what we do," Amy Loepp said – and the change had been discussed for years.
The organization just completed that rebranding and announced its name change at the auction.
"To call it Children Trust Michigan … we really believe that's true," Greenberg said. "We are going to have strength through abuse prevention. We are going to move this needle and keep our kids safer."
One of the benefits to having BCBS designate Children Trust Michigan as its charitable outreach beneficiary this year is exposure for the organization to all of the various partners with whom BCBS works.
That, Amy Loepp said, allowed the organization to expand the footprint for the auction, which had typically been a Lansing-centric event, to a broader audience.
Related Articles
"We've been able to bring some additional exposure," she said. "We have some amazing partners who've been asked (to participate) for the first time."
One of those new sponsors is Detroit-based Ernst & Young LLP. Angie Kelly, EY's office managing partner for assurance services, said there were "many reasons" for the firm's participation.
"We're proud to be a sponsor and support the cause," Kelly said. "We select new causes each year. This one is helping children … we're proud to be part of it."
In addition to traditional auction items – golf packages, travel packages, a visit with Gov. Gretchen Whitmer, and even a couple of adorable Australian Shepherd puppies – Children Trust Michigan honored several "Champions for Children."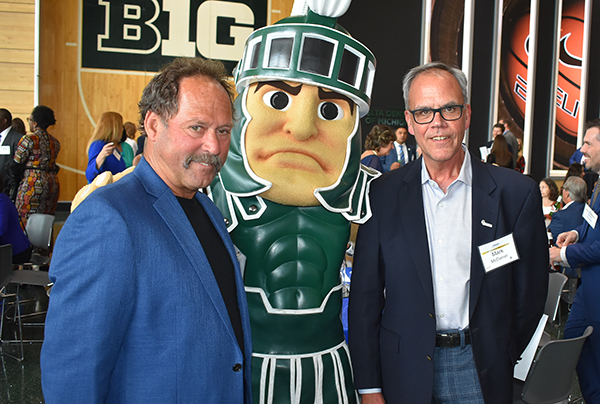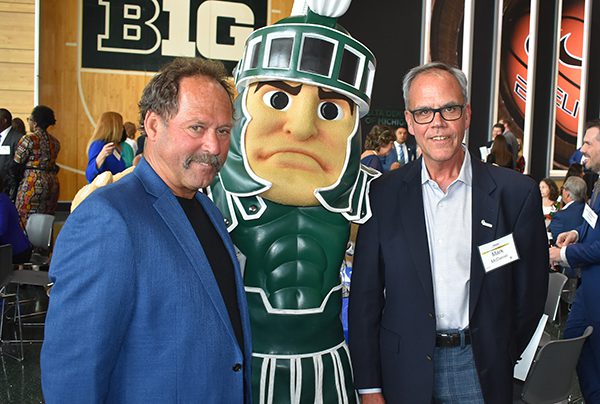 Honorees included:
U.S. Senator Debbie Stabenow, who wrote the state law creating the Children's Trust Fund in the early 1980s.
Former Gov. Bill Milliken, who died in 2019. Milliken was the governor who signed Public Act 250 of 1982, the law that created the Children's Trust Fund. Milliken's son, Bill Jr., accepted the honor on his father's behalf
Former Lt. Gov. Dick Posthumus. The auction is named for his late wife, Pam, a longtime advocate for child safety who served at one point as the chair of the Children's Trust Fund board.
Former Michigan House Speaker Curtis Hertel, Sr., one of the voices driving the creation of the Children's Trust Fund and a man Dan Loepp calls "his best friend." Hertel Sr., died in 2016. His sons, Curtis Hertel Jr., and Kevin Hertel, accepted the award for their father.
The expanded footprint and number of new sponsors – "We have a whole new list of people we can go back to," Amy Loepp said – is going to allow Children Trust Michigan to continue to improve its efforts across the state.
"My belief is we are going to prevent child abuse in partnership," Greenberg said. "Everybody has a role to play. There has never been such a great focus on prevention. It's been elevated to a new stage.
"It's a really exciting time to be involved in prevention," she added.