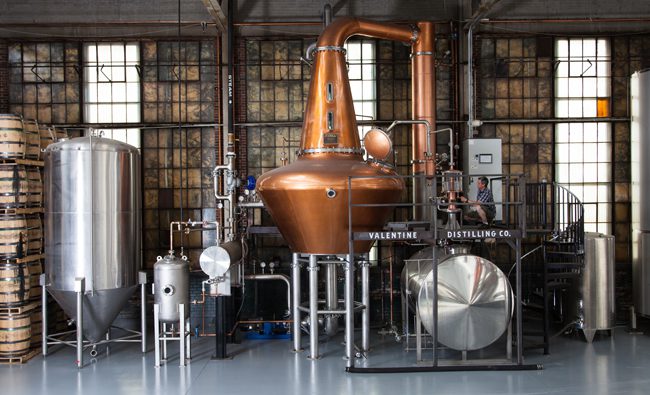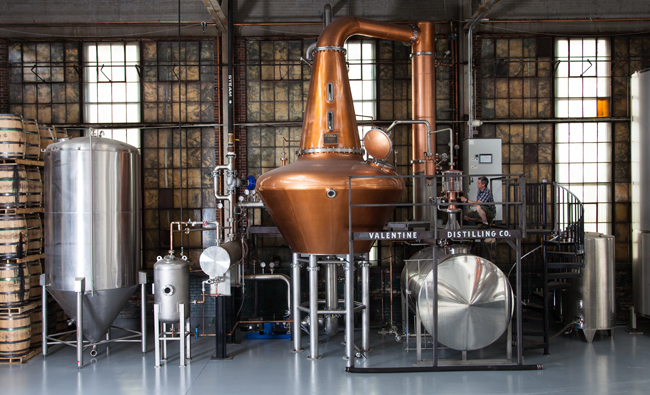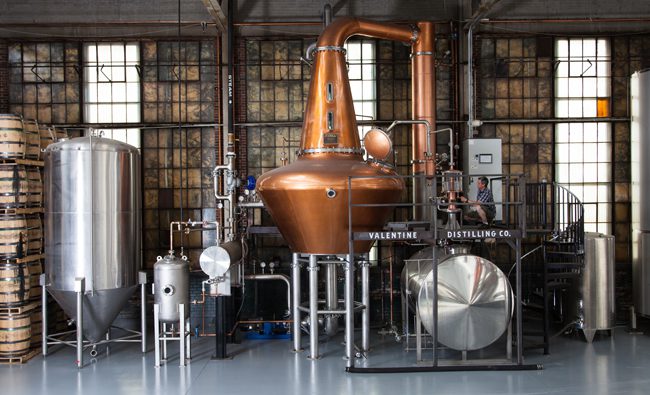 Saving water and saving the planet in the process? That's a win-win to Rifino Valentine, founder and president of Valentine Distilling Co. in Ferndale.
That is why the company has committed to a 10-year climate sustainability initiative that is rolling out in 2019. Established in 2007, Valentine Distilling Co. is an American pioneer of small batch spirits. The company's award-winning vodka, gin, and bourbon are available in nine states, Ontario, and Quebec.
"We have a goal to be a part of the solution, not a contributor to the problem," Valentine said in a statement. "We created this initiative because it's the right thing to do. We want to inspire other businesses to join in this very important movement. This is an investment, not a cost-savings or tax-break for us. We are hopeful that in the near future that we will receive some government leadership in the area of climate sustainability to help us go even further."
To date, Valentine Distilling Co. recycles the grains they use, from their all-grain distillery, in their distillation process. They purchase the grains from Midwestern farmers. Then, they process the grains during production. While the grain goes through the distillation process, the starches are removed leaving them protein rich when the process is complete. After production, the grains are then returned back to the farmers for cattle feed.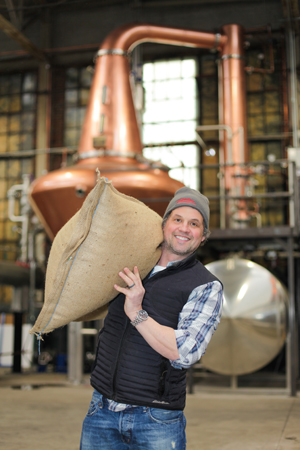 As part of this initiative, a newly purchased piece of equipment will recapture 95-98 percent of water lost during the distillation process by the distillery, which is equivalent to approximately 2,000 gallons of water per day for the distillery's size. With much of Valentine's water source coming from the Great Lakes, it is crucial to be respectful of its usage in order to preserve this natural resource.
Throughout the manufacturing of spirits, heating and cooling elements are used on a regular basis as separate systems. Valentine is coming up with ways to integrate these systems through heat transfer solutions.
Another inspiration towards implementing a long-term sustainability initiative came from Valentine's cocktail lounge neighbor, MBrew. MBrew plants a palm tree every summer in their front yard and then relocates it during the Michigan winter. This past winter, in an effort to maximize their carbon offset, they placed the palm tree in their production facility.
The facility has 45-foot tall ceilings with natural light coming in creating a livable and successful environment for the tree. Palm trees are one way to absorb the 30-40 pounds per year of carbon dioxide that is created during the distillation process.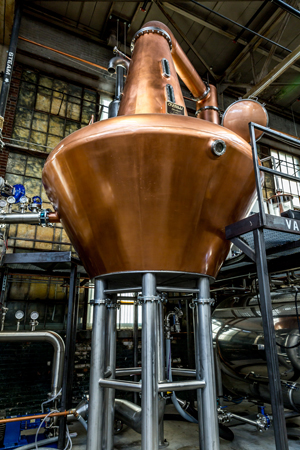 The little things make an impact too, such as recycling cardboard and glass, using paper straws in the cocktail lounge, and only serving them when customers ask for one.
Throughout this initiative, Valentine will work to implement wind and solar-powered solutions to help power the production facility, with the eventual goal of becoming carbon neutral. Currently, they are installing energy-efficient lighting and boiler controls.
Valentine's 10-Year Climate Sustainability Initiative projects 4.75 million gallons of water saved over the 10-year period. Valentine plans to invest approximately $500,000 in this initiative over 10 years.