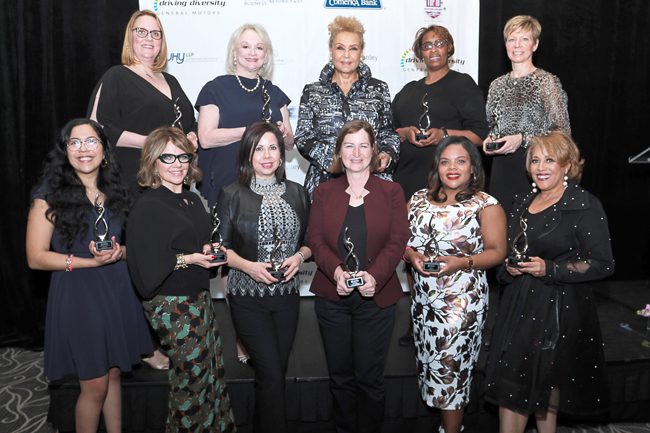 Priscilla Archangel calls the National Association of Women Business Owners (NAWBO) a "sisterhood of women coming together to help each other to connect, learn and grow."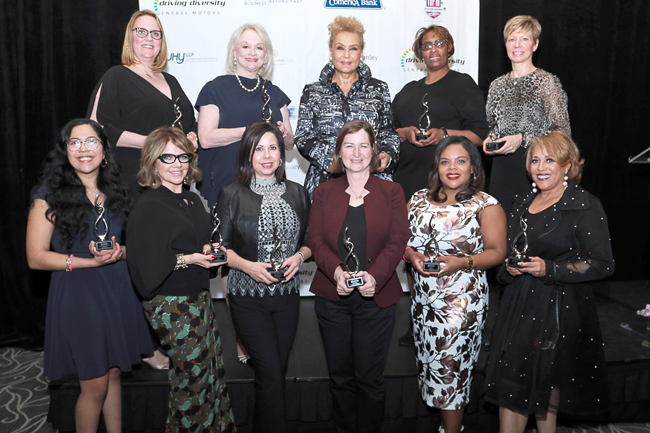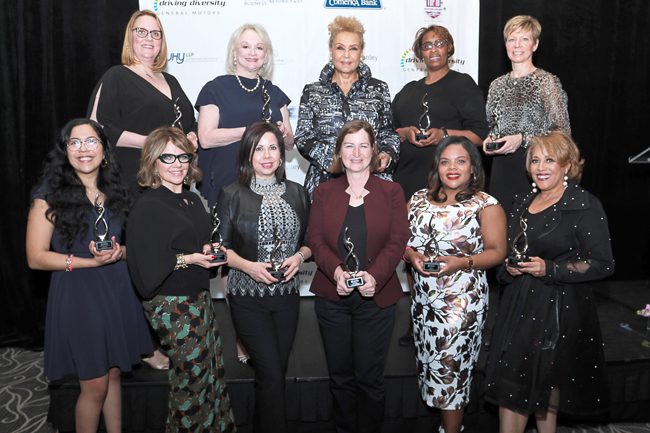 That's why Archangel, the president of NAWBO's Greater Detroit Chapter, was happy to see more than 200 people in attendance when NAWBO GDC gathered to celebrate the group's annual Top 10 Michigan Business Women. The group's 25th-anniversary awards ceremony and silent auction took place March 28 at the Somerset Inn Banquet & Conference Center in Troy.
"We're a very supportive organization for women business owners," Archangel said. "The event was fantastic, the energy was high. It was very celebratory because of the accomplishments of the women we were recognizing."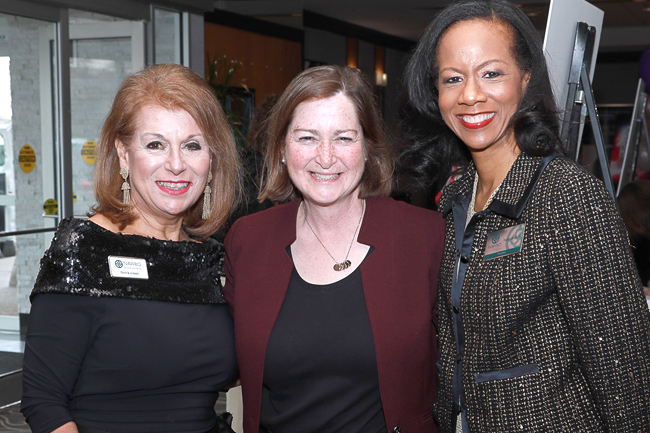 A portion of the evening's proceeds were donated to Excel, NAWBO GDC's 501(c)3 arm which provides ongoing education, support and mentoring programs for women as they start or grow successful businesses.
The evening, emceed by broadcaster Paula Tutman, began with a silent auction and featured keynote speaker Barbara McQuade, a former United States Attorney for the Eastern District of Michigan and current University of Michigan law professor and legal analyst for NBC News and MSNBC.
Presenting sponsor was General Motors, with additional sponsorships from Comerica, Comcast Business, UHY and Productions Plus.
NAWBO, Archangel said, is a national organization advocating for public policy supporting legislation that helps women business owners.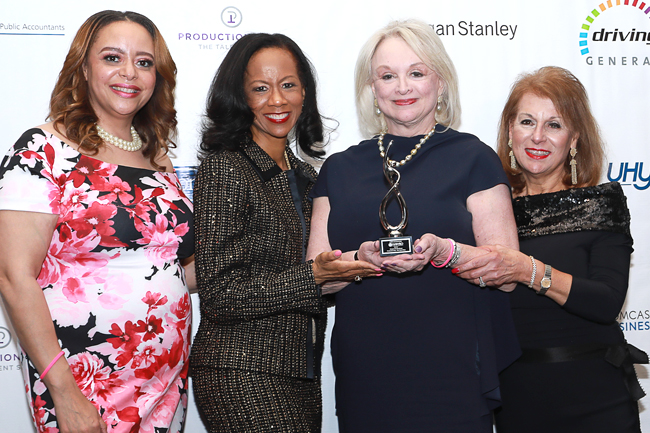 "Women approach business differently than men as a group," Archangel said. "We find the resources … we network differently, we're supportive of one another's businesses. It's the emotional support that help women in their efforts to run successful businesses."
The following awards and honorees were recognized during this event:
Emerging Business — Regina Gaines, House of Pure Vin
Millennial Entrepreneur — ReeJade Richmond, Search for Her Existence, Inc.
Giving Spirit — Dr. Geneva Williams, Dr. Geneva Speaks
Warrior — Margery Krevsky Dosey, Productions Plus and The Talent Shop
Innovation — Kieara Johnson, Charge Bot
Pinnacle — Laurie Sall, Laurie Sall & Associates
Diversity Champion Corporate — Linzie Venegas, The Ideal Group
*Diversity Champion Business Owner — Taryn Sulkes, Eagle Specialties and Linda Torakis, MVC
Words of Wisdom — Pam Perry, Pam Perry PR
NAWBO/EXCEL Young Entrepreneur — Sophia Garcia, Bagley Salsa Company
Greater Good Award —   Barbara McQuade, former United States Attorney for the Eastern District of Michigan 1;\lsd