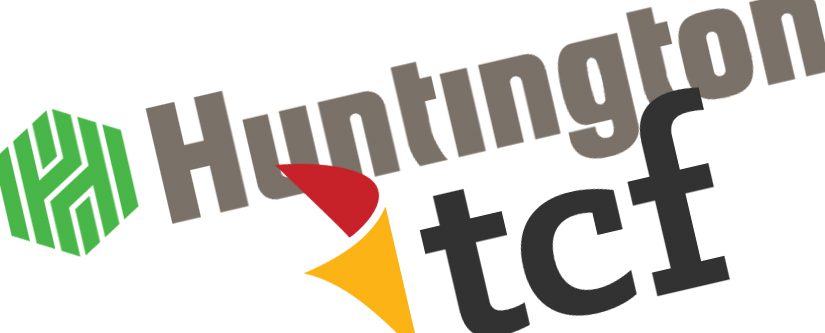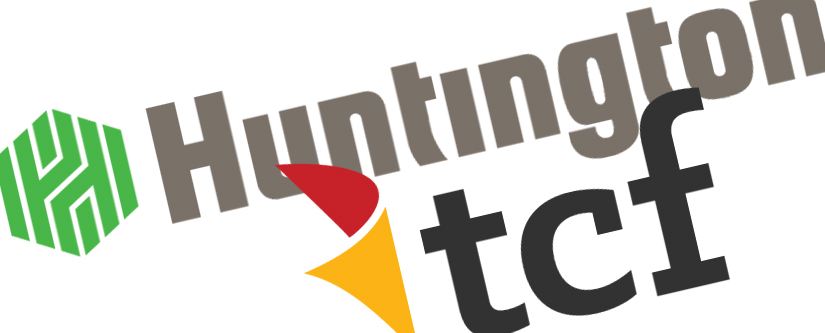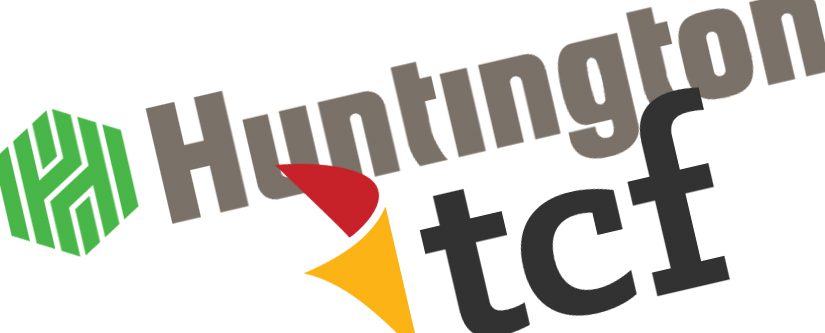 TCF Financial is the largest bank headquartered in Michigan.
But not for long.
Huntington Bancshares, based in Columbus, Ohio, and Detroit-based TCF Financial Corp. on Sunday announced plans for an all-stock merger. The deal, expected to close in the second quarter of 2021, is valued at some $22 billion.
In a statement posted to the bank's website, TCF officials said the bank will join Huntington "to create a top 10 U.S. regional bank that is better positioned to create value for you."
"Both companies share an operating philosophy that focuses on our customers and communities," the statement read. "We believe we will be stronger together and that this combination will benefit you."
According to published reports, only the Huntington brand will remain; TCF's name will not. The new entity will not lose its Detroit connection. While Huntington is keeping its Columbus headquarters for the holding company and consumer banking operations, the agreement calls for a Detroit headquarters to be the new entity's commercial banking arm.
According to a release from TCF Bank, under the terms of the agreement, which was unanimously approved by the boards of directors of both companies, TCF will merge into Huntington, and the combined holding company and bank will operate under the Huntington name and brand following the closing of the transaction.
Upon closing, Stephen D. Steinour will remain the chairman, president, and CEO of the holding company and CEO and president of the bank. Gary Torgow will serve as chairman of the bank's board of directors.
More: Talks Appear Stalled on New COVID Stimulus Package
More: First-time Unemployment Claims Back on the Rise as Virus Surges
More: MichBusiness Honors Companies for Best COVID Pivots
"This merger combines the best of both companies and provides the scale and resources to drive increased long-term shareholder value. Huntington is focused on accelerating digital investments to further enhance our award-winning people-first, digitally powered customer experience," Steinour said. "We look forward to welcoming the TCF Team Members. Together we will have a stronger company better able to support our customers and drive economic growth in the communities we serve."
The headquarters for the commercial bank will be in Detroit where at least 800 employees of the combined company, nearly three times the number TCF had planned, will be housed in the downtown structure. Columbus will remain the headquarters for the holding company and the Consumer Bank.
The deal, which still needs the approval of shareholders and regulators, would have some $168 billion in assets, $117 billion in loans and $134 billion in deposits.
"This partnership will provide us the opportunity for deeper investments in our communities, more jobs in Detroit, an increased commitment in Minneapolis and a better experience for our customers," Torgow said. "We will be a top regional bank, with the scale to compete and the passion to serve. Merging with the Huntington platform will be a great benefit to all of our stakeholders and will drive significant opportunities for our team members."