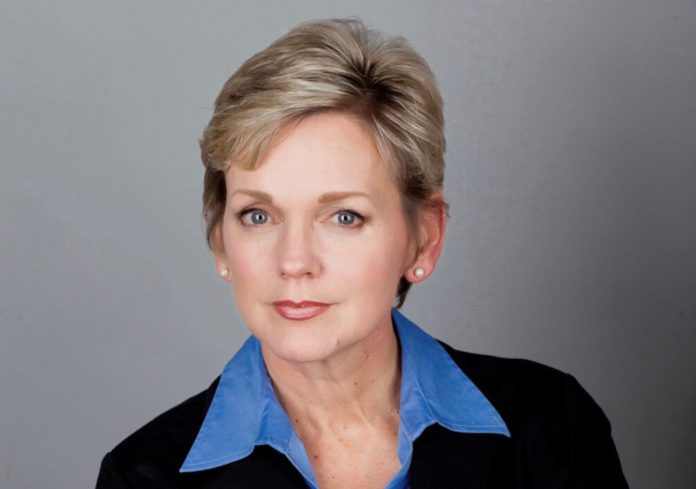 With her strong support of former Vice President Joe Biden during the recently completed election, there was thought that Michigan Gov. Gretchen Whitmer might be headed for a spot in Biden's cabinet.
But it's former Gov. Jennifer Granholm who's being nominated to be the Secretary of Energy in the new Biden administration.
If confirmed, Granholm — who was the first female governor in Michigan history — would be only the second woman to lead the department since its creation in 1977.
Granholm, who served two terms as Michigan's governor, obviously has experience with the auto industry — she worked with Biden on the 2009 bailout of automobile manufacturers General Motors Co and Chrysler. That experience is reportedly a key attraction on her resume, according to published reports.
According to a report in Politico, Granholm "has sought to position herself" as a figure who can help U.S. industry transition to a clean energy economy, a process that Biden has made one his top four goals.
In an op-ed published in The Detroit News earlier this month, Granholm wrote that the private sector "needs greater support and political will" from policymakers to help the U.S. "fully realize the potential of a zero-carbon future."
"The economics are clear," Granholm wrote. "The time for a low-carbon recovery is now."
More: Talks Appear Stalled on New COVID Stimulus Package
In Michigan, Granholm supported efforts to build advanced battery plants for electric cars in Michigan, got a modest energy standard that required a portion of the state's energy be generated by renewable sources.
If confirmed by the Senate, according to Yahoo! News, Granholm is expected to play a role in boosting advanced batteries, energy efficiency, and electricity generation from renewable and nuclear power as Biden makes curbing climate change one of the pillars of his administration.
According to Politico, Granholm had been viewed as a likely pick for Hillary Clinton's cabinet had she won four years ago.
"She really worked very hard in 2016 to place herself as Energy secretary with the Clinton team," Skip Pruss, who directed the Michigan Department of Energy, Labor, and Economic Growth under Granholm, said to Politico. "She's really a student of the [energy] transition. If you were to ask me what was a limitation in Michigan, I would say that she was slightly ahead of her time."