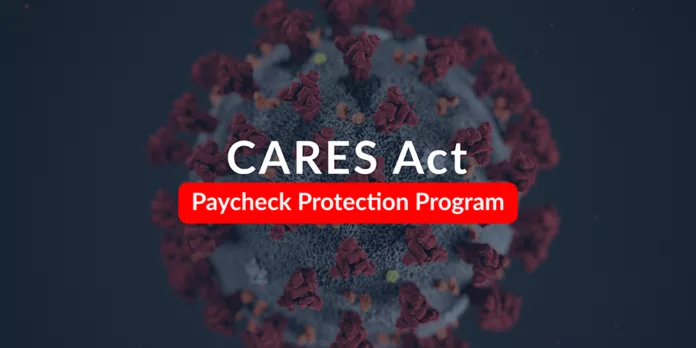 Thousands of small-business owners around the country applied for a loan under the U.S. Small Business Administration's Paycheck Protection Program, the funding plan contained in the CARES Act.
Ursula Scroggs, managing director of the Troy-based CPA + Advisor firm of Derderian, Kann, Seyferth & Salucci, P.C. (DKSS), said that DKSS and many of the firm's clients ran into roadblocks with their banks and, like so many others, couldn't get their applications in before the program ran out of money last week. Problems ranged from technology issues to the continually changing instructions and interpretation of the program.
But with the White House and Congressional Democrats reportedly nearing a deal that could have the program back on its feet by Wednesday, hopes are high to get in on the second round of funding.
"Our profession has been working non-stop with clients and their banks trying to get these loans in place," Scroggs said. "It's been more than frustrating. These businesses hope to get in the second round of funding. We all want to take care of our people."
It looks businesses may get a chance sooner rather than later. Congress has been debating a second round of PPP funding, along with other disaster relief loan funding. The figure bandied about the most is $250 billion, and the debate has been how much, if any, would go to states rather than businesses, hospitals and others.
During an appearance on CNN Sunday, U.S. Treasury Secretary Steven Mnuchin said he thought the sides could come to an agreement by early Monday morning. Mnuchin thought the Senate might be able to vote on it by Monday afternoon, the House could take it up Tuesday and the money could start flowing as early as Wednesday.
The second round became more urgent when, after being signed into law March 27 and allocated three weeks ago, disbursements from the PPP hit its $349 billion limit on Thursday.
Michigan took in 43,438 applications and doled out $10.3 billion through the Small Business Administration program.
More: Whitmer: Michigan To Start Re-engaging Economy In Phases By May 1
More: Governors Continue Planning for Eventual Reopening of Economies
More: Whitmer Stands Firm As Republicans Seek To Diminish Emergency Power
Robert Scott, the regional coordinator for the U.S. Small Business Administration, called that a "huge, huge accomplishment."
"To put that in perspective, in the last 14 days we processed and allocated more money than in the last 14 years," Scott said during a conference call with the media on Friday. "It was a very heavy lift for the agency, but it was an all-hands-on-deck effort."
While Scott called the program a great success, he agreed it wasn't without its problems. Small-business owners reported uneven results and many, like Scroggs, had trouble with lenders.
And while Scott wouldn't comment on specific lenders, he did acknowledge it wasn't perfect and expressed confidence the second round will be equally successful.
"Was it a perfect process? No," he said. "We now have 5,000 lenders who offer the PPP. We allowed a lot of lenders who had no relationship with us before to offer the PPP to their customers."
Sandy Phillips Kline certainly hopes the second round goes better for her than the first round did. Kline, who owns More Grime Than Time, a \cleaning business based in Plymouth, Mich., applied for the disaster loan, the PPP and a grant through Wayne County, and never heard back from any of them.
Kline has 25 employees are all part-timers who don't quality for unemployment, and she was counting on the PPP loan to keep them afloat. The lack of answers from any of the banks or officials running the program frustrates her.
"It's frustrating for my staff," Kline said. "They've been told they're expanding (the program) but they've not seen dime one. None of my small business friends have seen anything, either.
"I want to keep my staff safe, but they need money," Kline added. "You see on the news all these trillions of dollars and none of it is getting to real people."