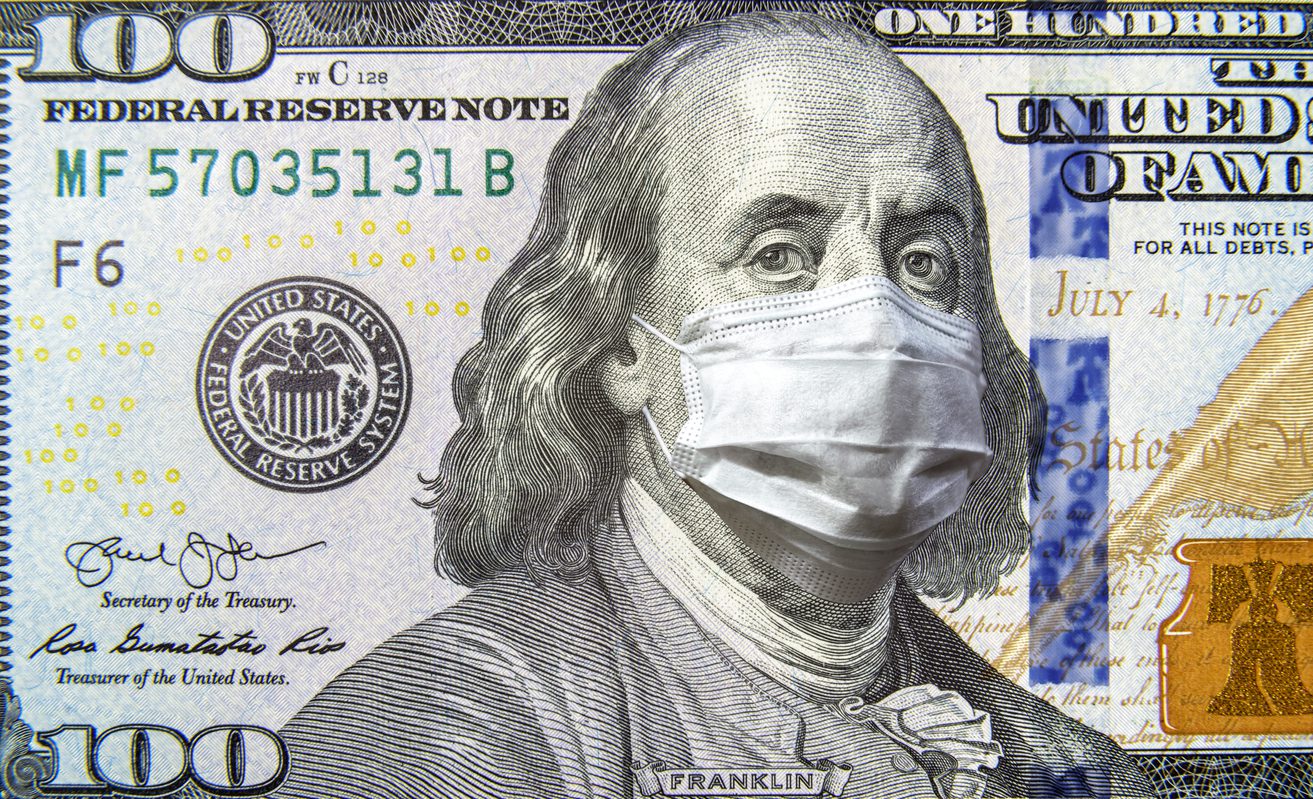 Federal social distancing guidelines currently in effect are set to expire April 30 and, barring an extension, governors across the United States have begun making plans to reopen their economies.
In Michigan, Gov. Gretchen Whitmer will join the governors of six other states – Illinois, Indiana, Kentucky, Minnesota, Ohio and Wisconsin – to work "in close coordination" while making decisions about reopening the economy in the Midwest after closing all but essential businesses in an effort to stop the spread of COVID-19.
In a joint press release Thursday, the governors pledged they'd "work with experts" and take "a fact-based, data-driven approach to reopening our economy in a way that protect families."
The economy is not expected to "reopen all at once," nor does the collaboration mean all seven states will take "the same steps at the same time." Whitmer has said in previous briefings it won't be like flipping a light switch – "It will be more like a dimmer," she said once – but would be a multi-level approach.
Factors to be used in determining the rate of reopening, the governors said, include the rate of new infections and hospitalizations, the ability to test and trace cases, health care capacity and best practices for social distancing in workplaces.
Phasing in sectors of the economy will be "most effective when we work together as a region," the governors said.
"Our No. 1 priority when analyzing when best to reopen our economy is the health and safety of our citizens," their statement said. "We will make decisions based on facts, science and recommendations from experts in health care, business, labor, and education."
In addition to Whitmer, two Republicans — Ohio Gov. Mike DeWine and Indiana Gov. Eric Holcomb — wer joined by four Democrats — Wisconsin Gov. Tony Evers, Minnesota Gov Tim Walz, Illinois Gov. JB Pritzker and Kentucky Gov. Andy Beshear —in the Thursday statement.
Out west, governors in California, Oregon and Washington announced a "Western States Pact," an agreement they would work together to jointly reopen their economies based on health outcomes.
In a joint statement released Monday, Washington Gov. Jay Inslee, California Gov. Gavin Newsom and Oregon Gov. Kate Brown announced they have agreed to work together on a "shared approach for reopening our economies – one that identifies clear indicators for communities to restart public life and business."
On the East Coast, New York Gov. Andrew Cuomo (who announced Thursday he was extending his state's stay-at-home order through May 15) said he was working with other governors in his region – New Jersey, Connecticut, Pennsylvania, Rhode Island, Massachusetts and Delaware – and said science would determine when to lift restrictions in their respective states.
More: Whitmer: Businesses Should Start Planning For Reopening; Protest 'Put People At Risk'
More: Michigan Updates Unemployment Systems, Adds Staff to Handle Crashes, Surges in Applications
More: CEOs Weigh Tough Payroll Decisions as Crisis Continues to Impact Economy
All of those efforts were in the works even as President Donald Trump said early in the week that he controlled decisions by states on when to lift social distancing restrictions and reopen the economy.
"When somebody's the president of the United States, the authority is total. And that's the way it's got to be," Trump said at a White House press briefing Monday. He has since backed off of that claim.
Whitmer, who has come under attack from Trump several times, was asked about the president's claim at her own press briefing.
"The government doesn't get reopened on Twitter," she said. "It gets reopened at the state level."
Meanwhile, Pritzker said testing, tracing and treatment would have to be widely implemented, as would personal protective equipment for the entire population, according to WGN Chicago. Even with encouraging statistics, the stay-at-home order remains in place, he said.
"We believe everybody is susceptible to COVID-19. Period. End of sentence. You either have had it already or you're going to get it unless we have a vaccine," Pritzker said.
Like Pritzker, Whitmer said Michigan's re-engagement will be data-driven. Saying she'll be working with "experts and epidemiologists" and taking a fact-driven approach, the state is developing plans to "safely phase in" the re-engagement of Michigan's economy when it's "safe to do that."
"This is an all-hands-on-deck effort," Whitmer said at her Monday coronavirus briefing. "It's going to be a data-driven approach based on facts, based on science, based on recommendations from experts and epidemiologists and economists. I want to encourage employers to start thinking about what that might look like when it is time … How are they going to keep their employees and their customers safe?"
In their joint statement, the Western governors said the health of residents "comes first, and that health outcomes and science will guide their decisions. Each state, they said, will work with its local leaders and communities within its borders to understand what's happening on the ground and adhere to the agreed upon approach.
"Through quick and decisive action, each of our states has made significant progress in flattening the curve and slowing the spread of COVID-19 among the broader public," the governors said in their statement. "Now, our public health leaders will focus on four goals that will be critical for controlling the virus in the future."
On the East Coast, Cuomo announced Thursday he and other states are extending their stay-at-home orders through May 15. No word was available on how many of the states in that coalition would follow suit. Delaware's order already extends to May 15, and New Jersey's was in effect until further notice."
Cuomo said Thursday he needs "a coordinated action plan with the other states."
"So, one month, we'll continue the close-down policies. What happens after then? I don't know. We will see what the data shows," Cuomo said during his briefing. "I don't want to project beyond that period."