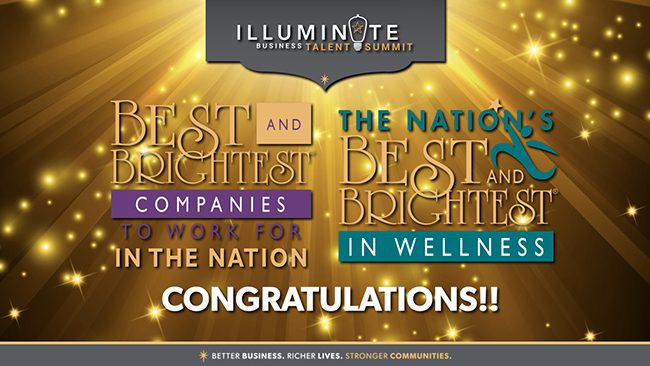 There is stiff competition every year for Best and Brightest Program awards, and this year was no exception.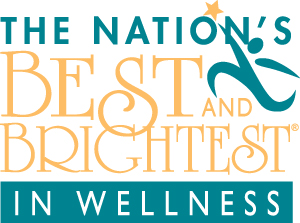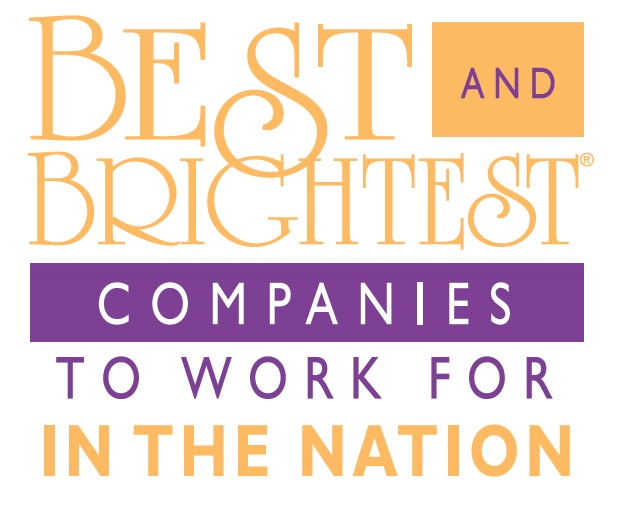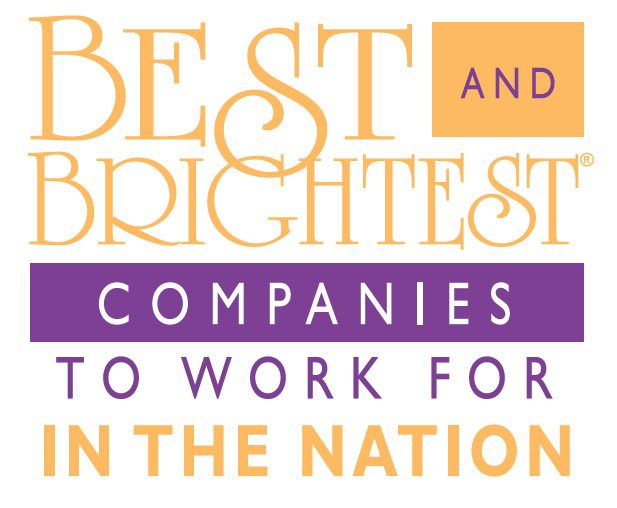 Dozens of companies were honored as the Best and Brightest Companies to Work For in the Spring and Summer 2021 contest, and dozens more were honored in the National Best and Brightest in Wellness category.
The Nation's Best and Brightest Companies and the Best and Brightest in Wellness winners were honored this week. Awards were announced during a virtual ceremony to help cap the 2021 Illuminate Business Talent Summit hosted by Corp! Magazine, the National Association for Business Resources and the Best and Brightest Programs.
"Throughout the year, the Nation's Best and Brightest winners have demonstrated leadership and forward thinking as they continued pivoting their business and workforce through Covid-19," said Jennifer Kluge, President and CEO, Best and Brightest Programs. "As the conversation and focus have shifted, our Best and Brightest winning companies have also been a voice for important actions regarding Well-being and Racial Justice. It is in these unique times that the Best and Brightest winners excel and share their knowledge with others."
These national wellness winning companies were evaluated by an assessment created and administered by SynBella, the nation's leading wellness systems firm. Company entries are examined statistically for quantitative and qualitative data.
Each survey was scored on a point system based upon criteria to benchmark and improve wellness program effectiveness. They include outcomes, analysis, tracking, participation & incentives, benefits and programs, leadership, employee input, culture and environment.
The Best and Brightest Companies to Work For in the Nation applicants were scored on include: Compensation, Benefits and Employee Solutions; Employee Enrichment, Engagement and Retention; Employee Education and Development; Recruitment, Selection and Orientation; Employee Achievement and Recognition; Communication and Shared Vision; Diversity and Inclusion; Work-Life Balance; Community Initiatives; and Strategic Company Performance.
With more than 20 years of experience conducting the Best and Brightest competitions, the National Association for Business Resources (NABR) has identified numerous best practices and provided benchmarking for companies that continue to be leaders in employment standards.
The Best and Brightest program celebrates those companies that are making their businesses flourish and the lives of their employees better. The Best and Brightest program provides year-long education, benchmarking, assessment tools and interaction amongst the best employers. Nominations are now being accepted for the 2021 programs. Visit www.thebestandbrightest.com for more information.
Here's a shout-out to all the National Wellness winners:
410 Line Dancers
AB May
Arlington County Government
BDO USA, LLP
Boston Medical Center
Burwood Group, Inc.
CBIZ
CGI Technology & Solutions Inc.
City of Alexandria
City of Thornton
Complete Wellness Companies
Connectria
Crowley Maritime Corporation
CTI Resource Management Services, Inc.
Daugherty Business Solutions
Excela Health
Health Designs
Higginbotham
iGrad
Karyopharm Therapeutics
LABUR
Morrison Healthcare
Next College Student Athlete
OxBlue Corporation
Prime Therapeutics
Primex Family of Companies
Pulsepoint, Inc.
State Compensation Insurance Fund
Strive Consulting
Tata Consultancy Services
TBI, Inc.
Trend Micro, Inc.
TRI-AD
ViewSonic Corporation
Wellable WTS International/LifeStart Wellness Network
And another shout-out to the National Best and Brightest winners for Spring/Summer 2021:
3D Design & Engineering, Inc.
4Front Credit Union
6AM City LLC
7Summits
a.j. Veneklasen
Accountable Healthcare Staffing
Advanced Services for Pest Control Inc.
Advancial Federal Credit Union
Adventure Credit Union
AGS
Air Lift Company
Aledade
Alkami Technology, Inc.
AllianceStaff, LLC
Allied Business Services
American Academy of Orthopaedic Surgeons
American Academy of Pediatrics
American Society of Anesthesiologists
American Specialty Health
Amerifirst Home Mortgage
Amerisure Mutual Insurance Company
AmTrust Financial
Andy J. Egan Co
APG&E
AppFolio, Inc.
Arbor Financial Credit Union
Ascend Technologies
Asset Living
Associa
Assurance
Automated Business Designs
Aventis Systems, Inc.
Awardco
Axxess
Aya Healthcare
Baudville Brands
BCDVideo
BDO
Bell's Brewery Inc.
BizStream
BlueFletch Mobile
Brad's Deals
Brandetize
Brew City Marketing
Brilliant
Brose Belvidere
bswift
Buist Electric
Burwood Group, Inc.
Butterball Farms Inc
Call One
Camino Financial
CapGrow Partners
Capsim Management Simulations
CasterDepot
CBIZ
Chacka Marketing
Champion Painting Specialty Services Corp.
CHEP
Choice Schools Associates
Cielo
Cincinnati Incorporated
CKL Engineers, LLC
Clear Technologies
Client Command
Coakley Brothers and Brothers Interiors
Coastal Wealth
Collaborative Solutions LLC
College Hill
Comfort Experts/Hobson Air Conditioning
Comfort Research
Community Care Physicians
Consumers Credit Union
Coplan + Crane
Corporate Traffic
Coterie
Cox & Company
Crawford Thomas Recruiting
Crossmark Global Investments, Inc.
Crothall Healthcare
CTS Telecom
Daugherty Business Solutions
Dean's Professional Services
Devbridge Group LLC
DeWys Manufacturing Inc
Dhanani Private Equity Group
DialogTech
DMC Atlanta, Inc.
Donlen A Hertz Company
DWM Facilities Maintenance
Echo Global Logistics, Inc.
Eckert Wordell
Edlong Dairy Technologies
Eight Eleven Group
EMKAY Inc.
Emmanuel Hospice
EmpowerHR
EV Construction
Evantage Inc
EventSphere, LLC
Evolution Event Solutions
Express Employment Professionals
Family Promise of Grand Rapids
Feyen Zylstra
First State Bank
Flagstar Bank
Flexco
FONA International Inc
Foresight Management
Framework IT
Gables Residential
Genesis Technologies
Gerald R. Ford International Airport
GMB Architecture + Engineering
GNS Holland, Inc.
Good Foods
Gray Television
Greenleaf Hospitality Group
Greenleaf Trust
GT Independence
Hancock Askew & Co., LLP
HealthScape Advisors
Helping Hand Center
Heritage Community of Kalamazoo
Highland Reserve
Hinkle + Landers, P.C.
Honigman LLP
HR Partners
Hungerford Nichols CPAs + Advisors
IDR, Inc
Impact Networking, LLC
Incentive Solutions, Inc
Incredible Technologies
Industrial Magnetics Inc
InfoMart Inc
Infosemantics, Inc.
Insightin Health
InsITe Business Solutions, Inc.
International Contractors Inc
IST Management Services, Inc.
iVision
Jabian Consulting
Jeff Cook Real Estate
JobNimbus
Jonathan Wesley Inc
Koops Inc.
LaFleur Marketing
Lake Michigan Credit Union
Lakeshore Recycling Systems
Lakewood Construction
LaSalle Network
LASSO
Legal Copy Services
Life EMS Ambulance
Liger Partners
Loberg Construction
Logical Innovations
Logicworks
MacElree Harvey, Ltd.
MacGregor Partners
McAfee Institute
MCM CPAs & Advisors
Mehta Marketing
Mel Trotter Ministries
Metro Health University of Michigan Health
MGA Homecare
Michigan Software Labs
Milhouse Engineering and Construction Inc
Miller Grossbard Advisors, LLP
MIVA
Mortenson Construction
Motivation Excellence
MountainSeed Appraisal Management, LLC.
Mpirik
MSU Federal Credit Union
Mutual Trust Life Insurance Company
National Futures Association
Navigate
Navitas
Netrix LLC
New Holland Brewing Company
Next College Student Athlete (NCSA)
NextGen Global Resources LLC
NFP
North American Solutions
NOW Health Group, Inc.
nvisia
Objective Paradigm
OCuSOFT, Inc.
Office Revolution
OLN Inc
OmegaFi
OMG Commerce
Omni Community Credit Union
OmniEngine
Omron Automation America
OpenRoad Lending
Optimed Health Partners
OST
OxBlue Corporation
PADNOS
Panasonic Automotive
Paragon D&E
Paramount Software Solutions Inc
Parasol Alliance
Paylocity
Paymerang LLC
PBD Worldwide
Peapod Digital Labs
Pegasus Tech Solutions
PennComp Outsourced IT
Per Se Group
Perry Construction Management, LLC
Pevida Highway Designers, LLC
Plante Moran
Postcard Mania
PPI Technologies Group
Primex Family of Companies
Progressive AE
Progressive Sweeping Contractors Inc.
Prominence Advisors
PulsePoint
Quality 1st Basement Systems
Quality Car Wash
Quest CE
Rabine Group
Radio Flyer Inc
Rapid Finance
Rational Cooking Systems
RedRover Sales & Marketing Strategy
REI Network L.P
REPLI
RFG Advisory
Riskonnect
River Run
Robroy Enclosures
Rocksteady Promotions
Rural Sourcing Inc.
Salo LLC
SecurAlarm Systems, Inc.
Sentinel Technologies Inc
Sherpack
SignatureFD, LLC
SlightEdge
Smashtech
Soils & Structures, Inc.
Soliant Consulting
Sony Electronics
Soulsight, LLC.
Southwest Michigan First
SPACE, Inc.
SpartanNash
St. Ann's Home
Strive Consulting
Summer Energy
Swoon
TCG
Teradata Corporation
Terryberry
Texas Global Consulting
The American Deposit Management Co.
The C2 Group
The Intersect Group
The Marketing Store Worldwide
The Starr Group
The Wiser Financial Group
TKO Miller, LLC
T-Mobile USA
Tommy Nobis Center
TopSpot Internet Marketing
Total Quality Logistics
TowerPinkster
Trelevate
TRI-AD
Triangle Associates
Trillium Staffing Solutions
Trilogy Real Estate Group, LLC
Trintech
United Energy Services
University of Michigan Credit Union
VDart Inc.
Vector Choice Technology Solutions
Vector Global Logistics
Venturity Financial Partners
Verve, a Credit Union
Videojet Technologies Inc
WellStar Health System
Wespath Benefits and Investments
Wingstop Restaurants, Inc.
Wolverine Building Group
Worksighted
WRH Realty Services, Inc.
X3 Sports
XINNIX, Inc
Zeeto
Zeigler Auto Group