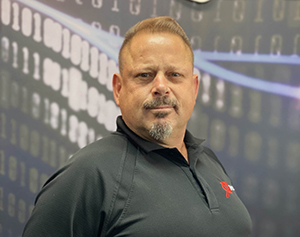 Coder-free AI development software brought Detect-It, a tech startup based out of Oak Park, Michigan, a major win as a 2021 PACEpilot Award winner and one of 10 'Innovations to Watch.' The program reviews and recognizes the latest transformative innovations of suppliers and startups pre-commercialization. Detect-It previewed numerous demonstrations to a panel of expert judges, including its Net Builder software, which uses video data sets to create 100 percent custom neural nets in minutes; scratch detection technology, combining cameras and AI to spot product flaws; and a predictive maintenance demonstration where Detect-It analyzes spectral sound.
"Our goal was to make AI so simple, anyone could use it," Detect-It CEO and Founder Kevin Kerwin said. "Detect-It takes the technology to streamline manufacturing and places it into the hands of the engineers on the factory floor. You don't need a team of coders or expensive equipment, and through this opportunity we were able to prove that. I'm proud of my team, and thankful for the opportunity to demonstrate our unique solution that the automotive industry is hungry for."
Detect-It was founded in late 2020 and their Net Builder software hit the market June of this year. The startup is in the process of raising their series A funding. Prior to Detect-It's founding, Kerwin spent more than 35 years at ARKK engineering Inc. and International Wheel and Tire, implementing thousands of automated and robotic systems, creating products geared toward automation technology and industry 3.0.
This was the second year of the PACEpilot Awards and included a total of 23 finalists representing 20 companies across the globe. Detect-It was chosen alongside eight other startups featuring technology like 4D imaging radar, telecommunications and climate technology.