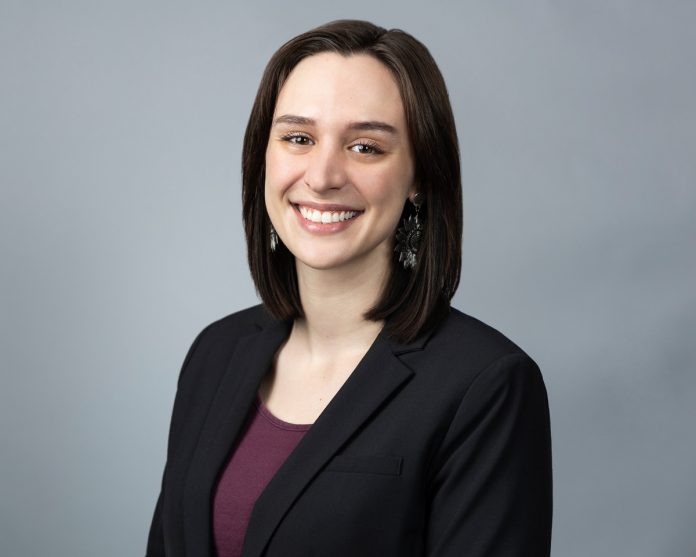 BLOOMFIELD HILLS, Mich. — Kacie Pohlman recently joined the Transitions Legal family law firm as Associate Attorney.
A graduate of University of Findlay (Ohio) with a dual-major in art and psychology, and a law degree from University of Toledo, Pohlman chose the profession of law because "it allows you to assist people in their lives. It's not an easy field to navigate on your own, so I liked having that knowledge in order to assist more in-depth in people's lives."
During her college studies, Pohlman studied romantic relationships and group therapy, adding knowledge that informs her legal career and inspiring her to choose family law as her area of specialty. She also learned conflict resolution and attachment styles to better understand how people react and manage conflict, which informs her work with the Our Family in Two Homes resource that Transitions Legal offers to clients.
"Divorce is often uprooting the lives people have established," Pohlman said. "I enjoy being able to help people create a new beginning that they're comfortable with and walk away as happy as they can."
When she's not practicing law, Pohlman crochets, kayaks and plays Dungeons & Dragons. Growing up in the Ohio countryside, she sought the energy of suburban Detroit when she moved here with her husband and two cats, Roland and Chives. She lives in West Bloomfield.
Before Pohlman joined Transitions Legal in 2022, she worked in family law and personal injury/no-fault law at a firm where she was tasked with creating a family law division. During law school, she served as president of Outlaw, the campus LGBT organization, for two years.
Pohlman completed law school during the pandemic and started her career with Zoom court.
"Kacie has a really bright and positive demeanor," said Alisa Peskin-Shepherd, founder and principal of Transitions Legal. "She comes in excited to work, and her joy and spirit add an ease to the firm. She is a great addition to our team."